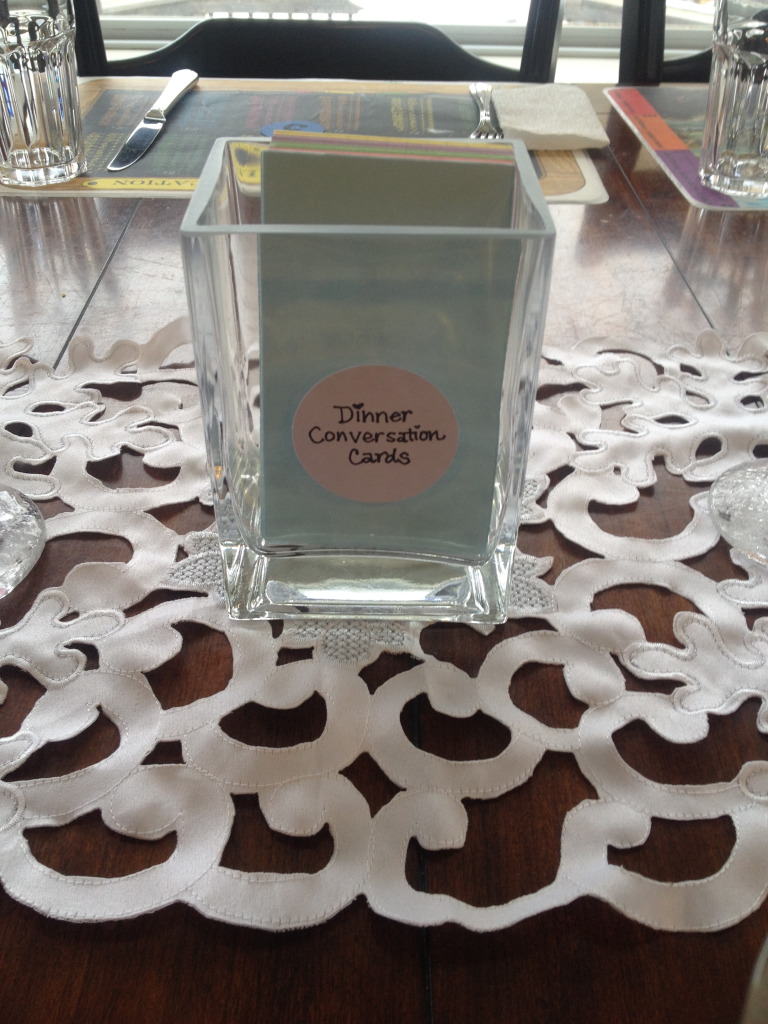 JANUARY
What a great way to start the year!
I was reflecting last night (January 31, 2017) on some of the blessings of January:
We are inside much more, and the things that pull us outside to work are covered in a blanket of snow–particularly this year! (Utah had a record snowfall in 2017: over 16 feet!)
Being inside gave me more time to reflect on the routines and habits we have and the goals we are setting to make changes. Change comes slowly, and direction is more important than speed. I love being able to plan for fun and improvement. I get to think about all these great things in January.
We start the New Year off with a party! And quiet reflection the next morning. I love both.
We try to finish up any thank you notes that we didn't get written from Christmas gifts–both to each other and to extended family or friends. I don't always get very note written. Still working on that! ☺️
We went to see a hockey game for Peter's Christmas book date in Salt Lake as well as our our son's hockey games. Hockey is a very fun sport to watch: fast paced, a little crazy at times. I could hardly believe the NHL players broke their sticks during the game! Do you know how expensive those can be?!?
We had fun watching some movies, baking some delicious cakes, and having people over for dinner and game night. I pulled out my colorful bowls to brighten up the interior when the exterior was so white!
We skied together as a whole family! That began during Christmas vacation and co
ntinued. It is our first year of being able to do so, and we just love it.
We read some of the children's books we loved and attended book club. It is great to gather with others on a cold evening to talk about something uplifting.
We spent some sick days inside. That gave us a chance to be together and to slow down.
We had opportunities to serve: shoveling snow, repairing rain gutters and helping with flooding basements. We fed and cared for some sick loved ones.
I started up my daytime mother's group again. It was wonderful to share thoughts and experiences so we can learn from and strenghten each other. We felt the Spirit. It was a feast.
We got back to exercising. Wooeee! Can that be hard or what?
We finished up the month by celebrating Nate's birthday. He is officially an adult. 👏🏻
In the past
Some of the things I have loved about past Januaries (I have never used that word before. Is it a word?) is the snowflakes that our children make. Nate is particularly expert at making them, and I love how when he made and mailed home some snowflakes for us when he was on his mission. That really made me smile to put them up on the windows!
Our colors for January are blue and white, which are also the colors of the flag of Finland. We put out Finnish ball candles in blue and white. I think of those Finns freezing in their below 40 weather and darks  days and nights. I would love to visit Finland in the winter one time and then come home to sunshine! I don't know how they survive the winters! But Lane loved living and serving there. The lack of light during the day was not a problem for him. Amazing!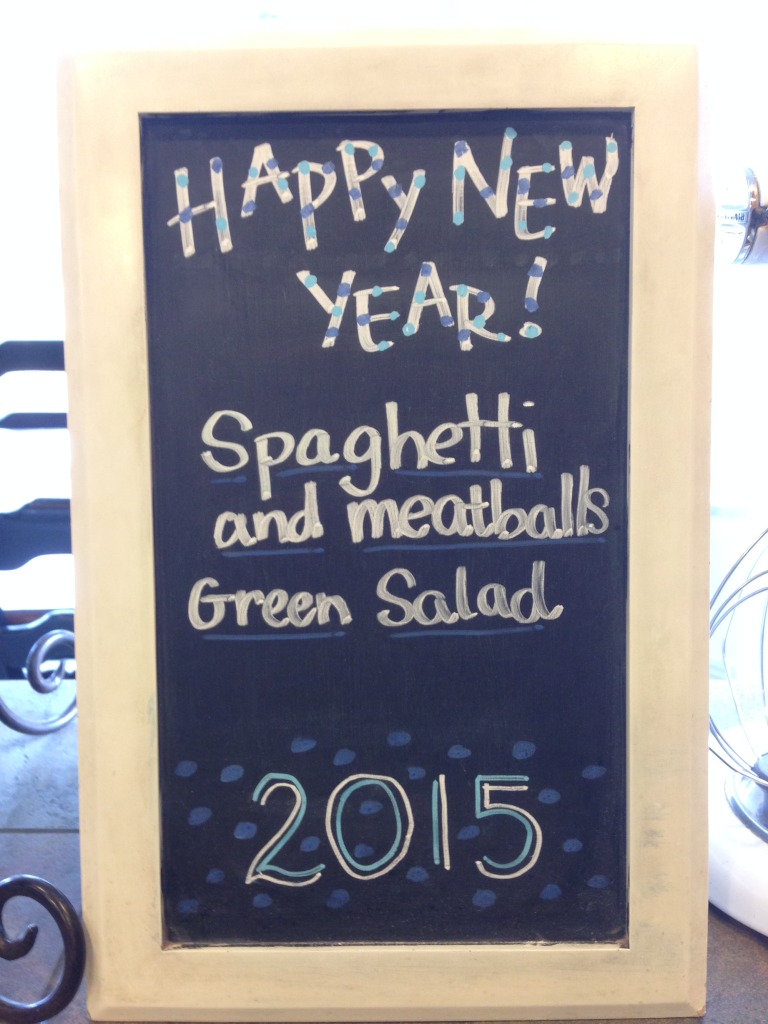 When I used a menu blackboard, I enjoyed using the month's colors to display our dinner plans. I change the design month-to-month, whatever comes to mind.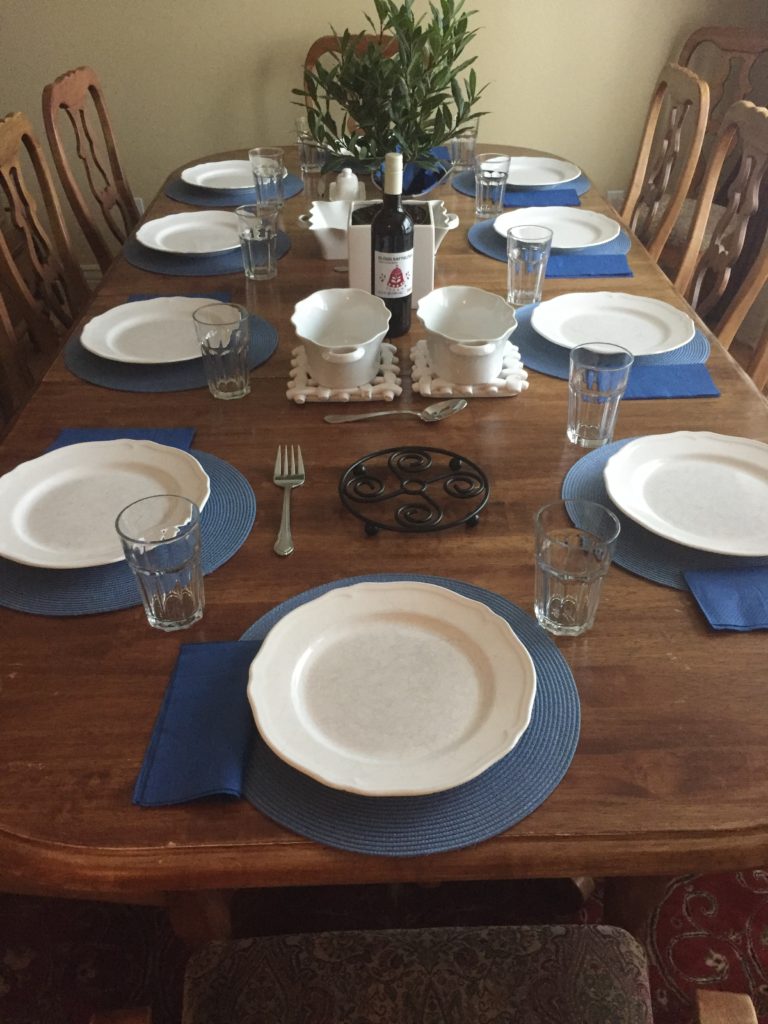 I love to set the table in the month's colors: blue and white. That night we had a special Swedish/Finnish drink from IKEA called glögg. You heat it and drink it warm. We do not add alcohol since we don't drink alcohol. 😉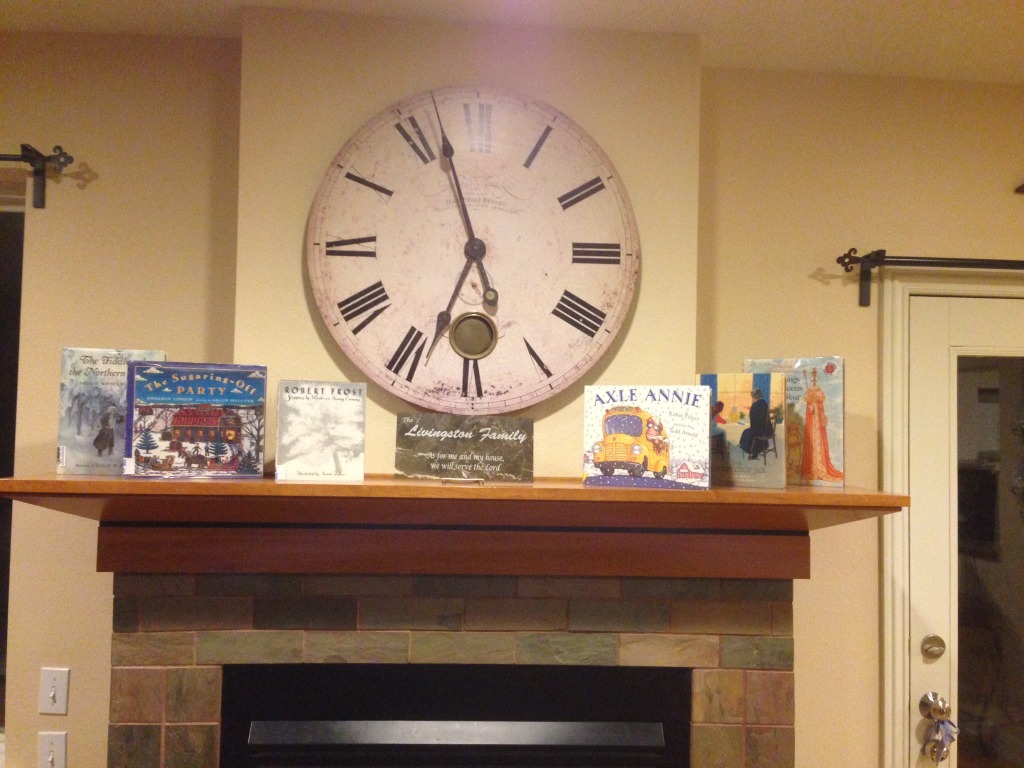 We love to read and display wintery books in January. I used to display them on the fireplace mantle; now I put them out on the bookshelves.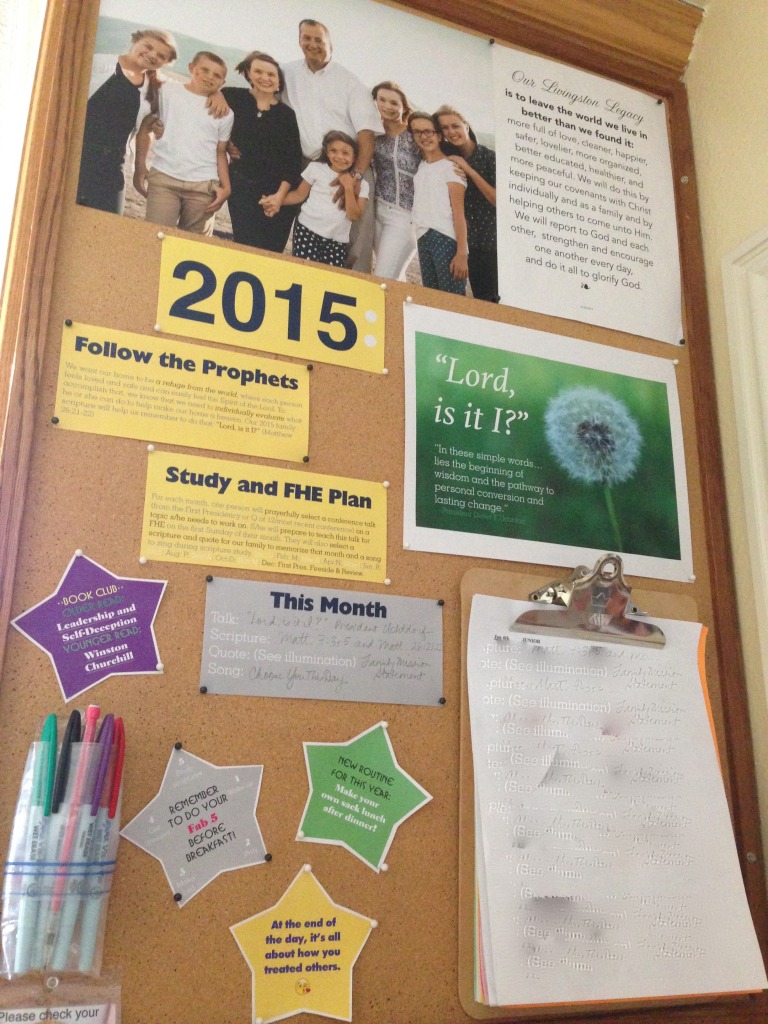 I love setting goals as a family and individually. Lane and I pick a theme and a scripture for the year. I used to display these on our bulletin board. We don't that anymore. We discuss our goals in Family Night (FHE) and family council throughout the year.
Of course our favorite person to celebrate in January is NATE!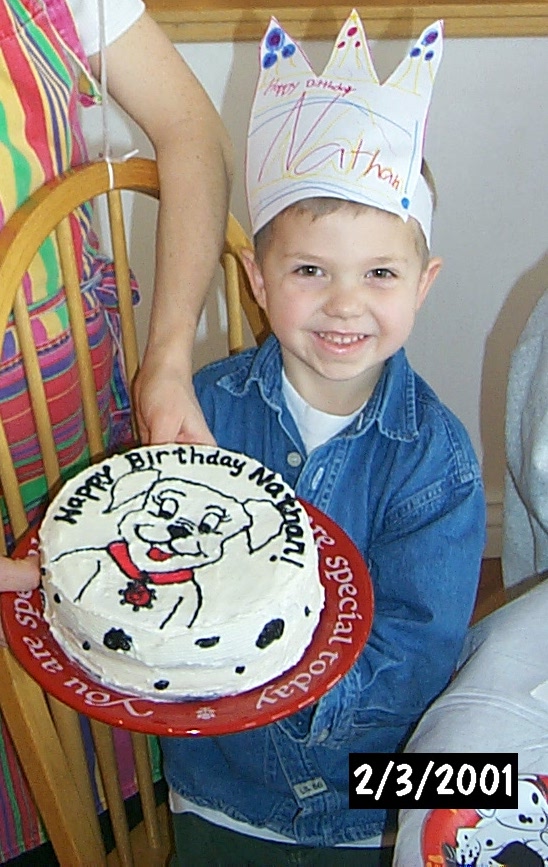 Here are some posts about ways we've celebrated in January:
January read-aloud children's books
New Year's Celebration
New Year's sign
Chinese New Year (when it falls in January)
Winter birthday parties