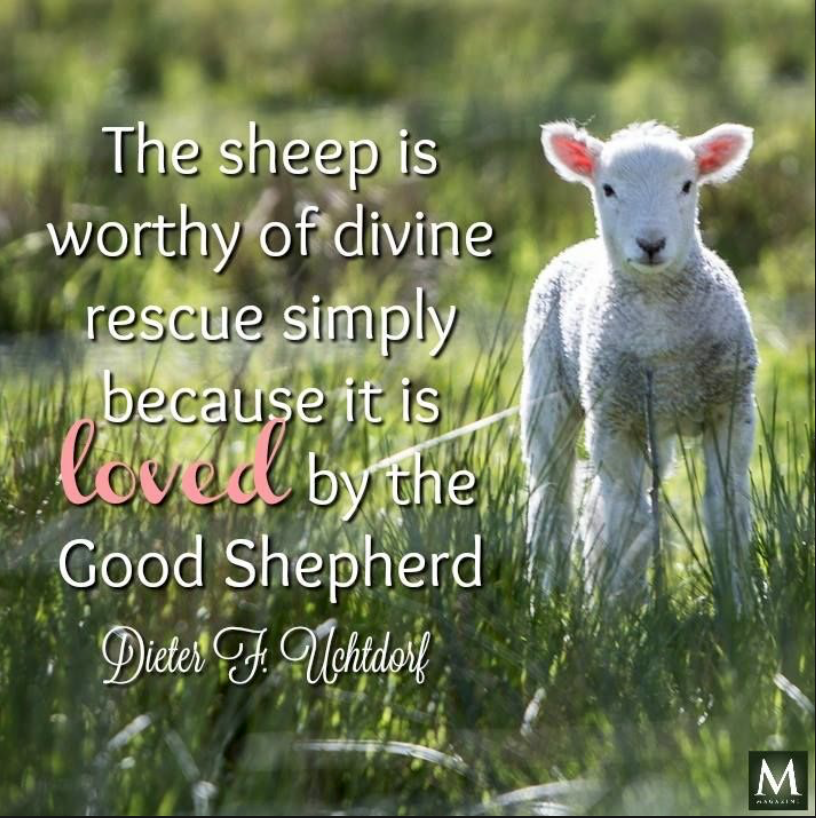 April and Easter are special times for remembering the Savior. With general conference, this time of year is different from Christmas for us. The holiday is simpler, smaller, shorter. But it is equally meaningful for us as we try to have our holiday traditions remind us of the Savior, His Atonement, His Resurrection, and his central role in Heavenly Father's plan of happiness.
This is a great month to review The Living Christ! If you memorize it with a sincere desire to know the Savior better, you will feel the Holy Ghost testify that it is true, and you, too, can say that you know He lives!
When we first began celebrating Easter so long ago with "Baby Sarah," I realized that the Easter Bunny is one of the most absurd ideas in the world. So I have never taught our children that there is an Easter Bunny. Just like I never taught them that there are leprechauns. I wanted my children to be able to say, "My mother never lied to me." So while we have done Easter egg hunts, the children knew that we hid the eggs we colored and the candy we bought. We also tried to have our Easter egg hunts on the day before Easter Sunday to separate that tradition from celebrating the Savior.
We tried to connect the tradition of eggs and the Savior leaving the tomb in the minds of our children through Family Night lessons, scripture stories, and visual reminders such as this Easter egg container with scriptures about the last week of Christ's life in each plastic egg.
We also laid out a new Sunday outfit for them on Easter Sunday morning to remind them of how when, after we die, we will be resurrected in a glorious, immortal body that is a free gift from our Savior to ALL mankind–every child ever born on earth! Just like the children sing,
On resurrection morning, I'll take my body bright
And in celestial glory forever live in light.
I love to put out books about the Savior and spring at this time of year!
This is one of my favorite paintings of the Savior by Minerva Teichert ("Rescue of the Lost Lamb"):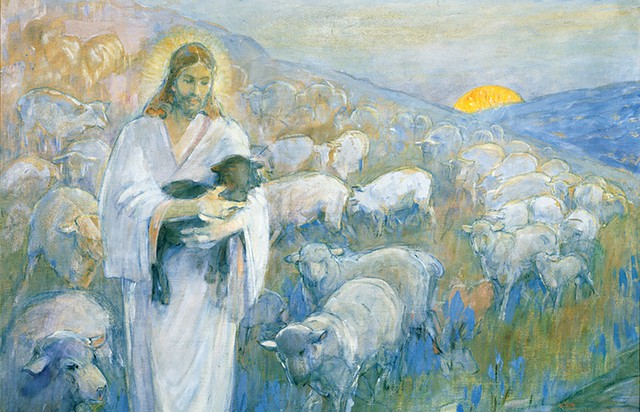 And I love this quote that helps us understand how the Savior feels about each of us as His lambs:
To me, the parable of the lost sheep is one of the most hopeful passages in all of scripture.
Our Savior, the Good Shepherd, knows and loves us. He knows and loves you.
He knows when you are lost, and He knows where you are. He knows your grief. Your silent pleadings. Your fears. Your tears.
It matters not how you became lost—whether because of your own poor choices or because of circumstances beyond your control.
What matters is that you are His child. And He loves you. He loves His children. He Will Place You On His Shoulders and Carry You Home(President Dieter F. Uchtdorf, "")