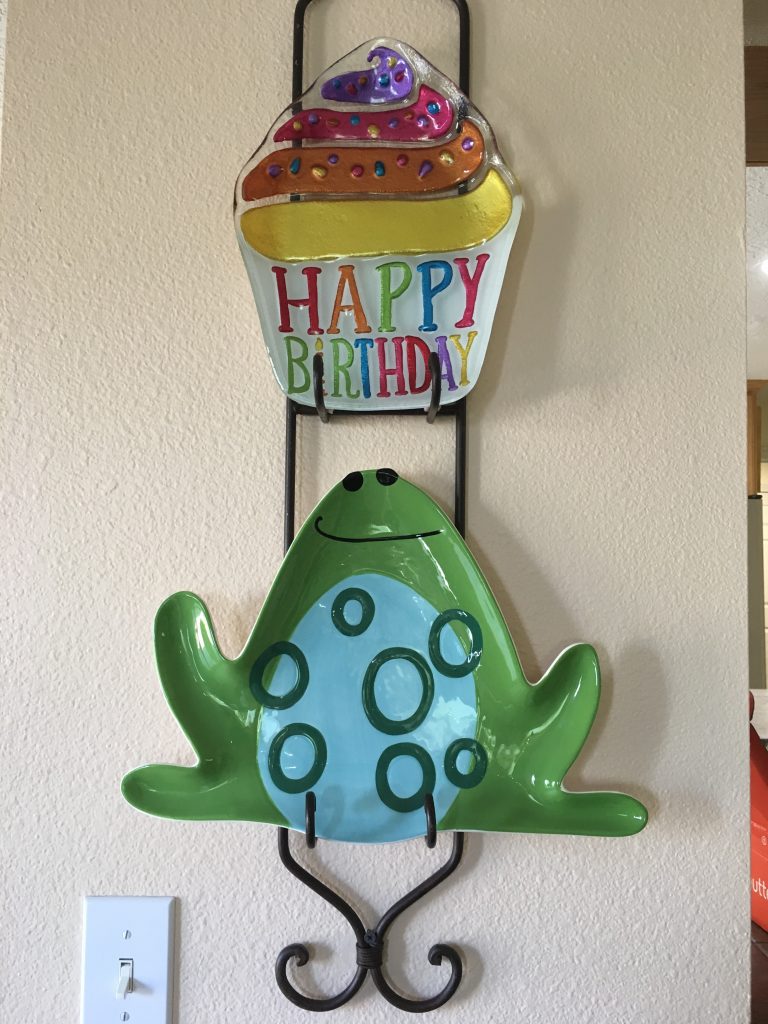 When the frog plate is out, summer at our house has officially begun!
We love the fabulous weather and the NO SCHOOL days that June brings!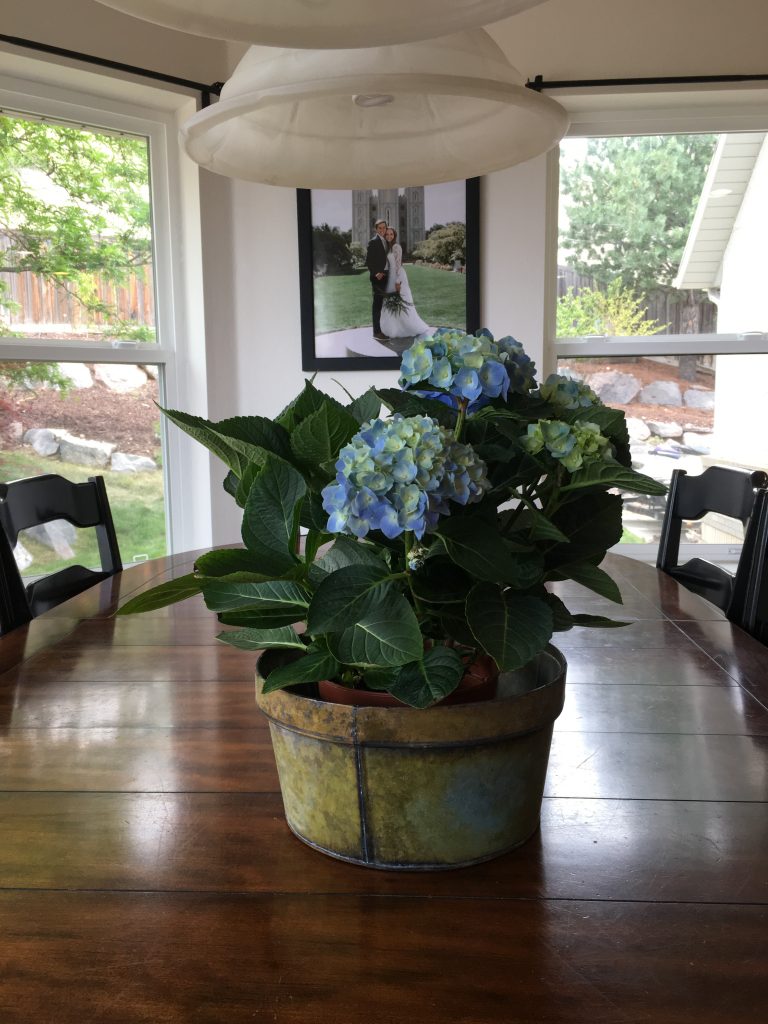 Summer brings beautiful flowers, and why not celebrate that with one of my favorites on the table: blue hydrangeas! (Blue is our color for June, because of Lane's mission to Finland and Juhannus and Father's Day.)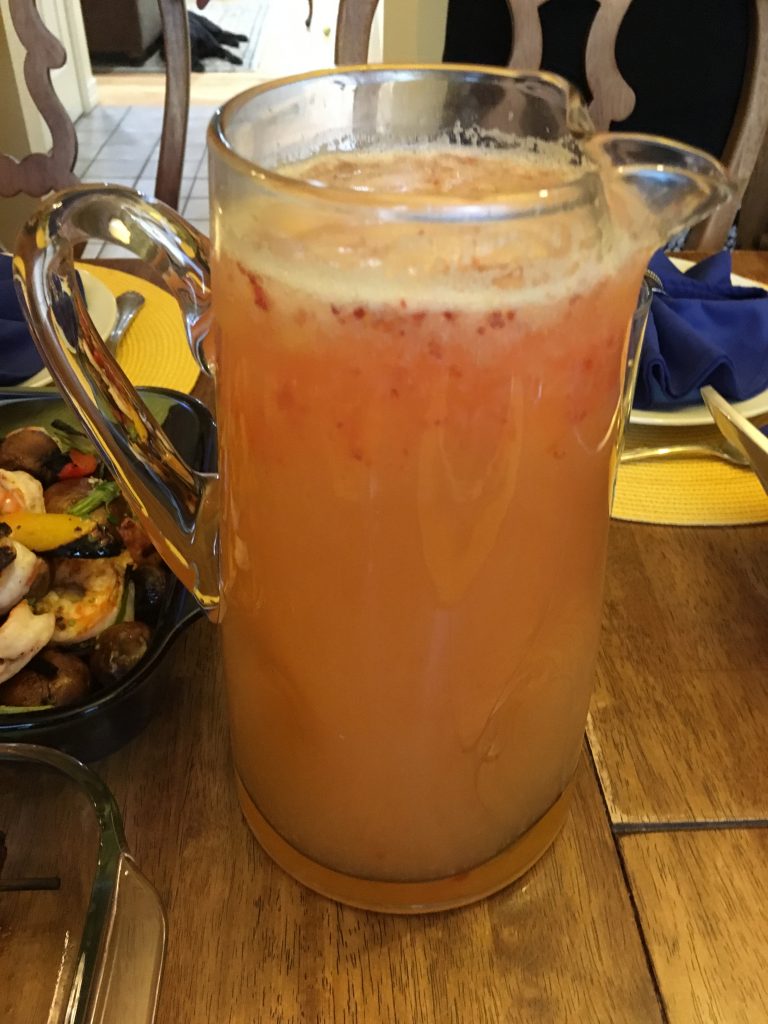 Homemade lemonade is THE BEST. We really start enjoying that in June. This photo shows some nectarine lemonade I made for Rebecca's high school graduation in 2018.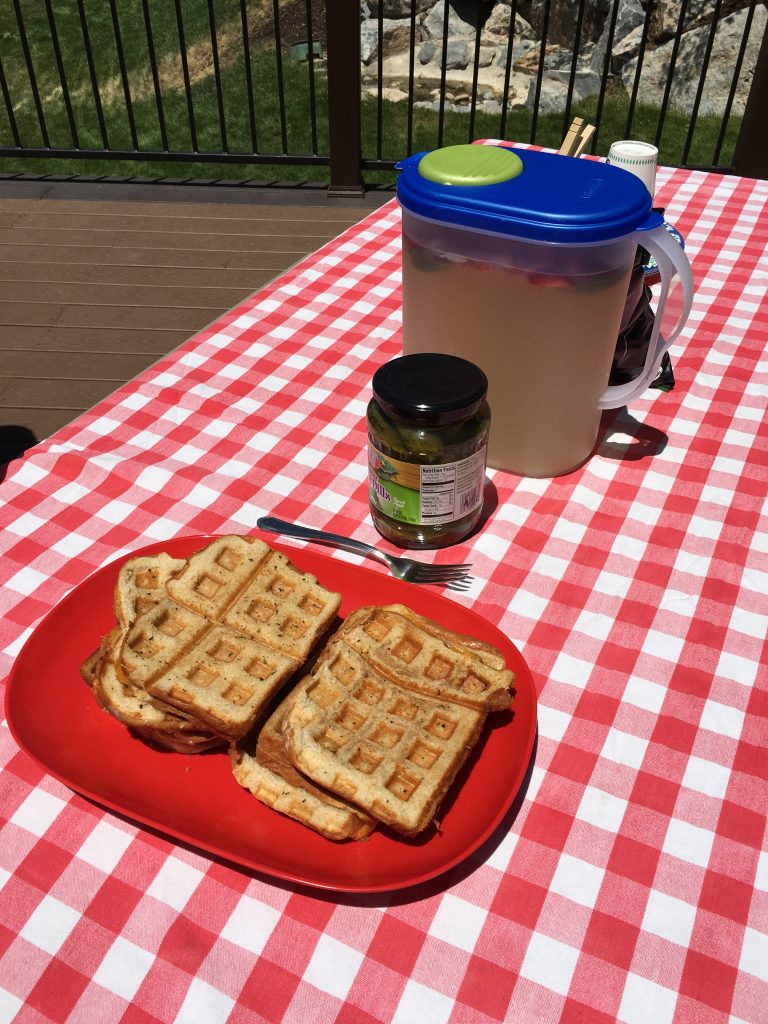 Saturday yard work days begin in earnest in June. That means Saturday picnic lunches! Sometimes we eat them at the picnic table and sometimes we lounge on the grass under the shade of a tree. Pickles, waffle cheese sandwiches (made with basil garlic butter), lemonade, grape tomatoes…YUMMMM.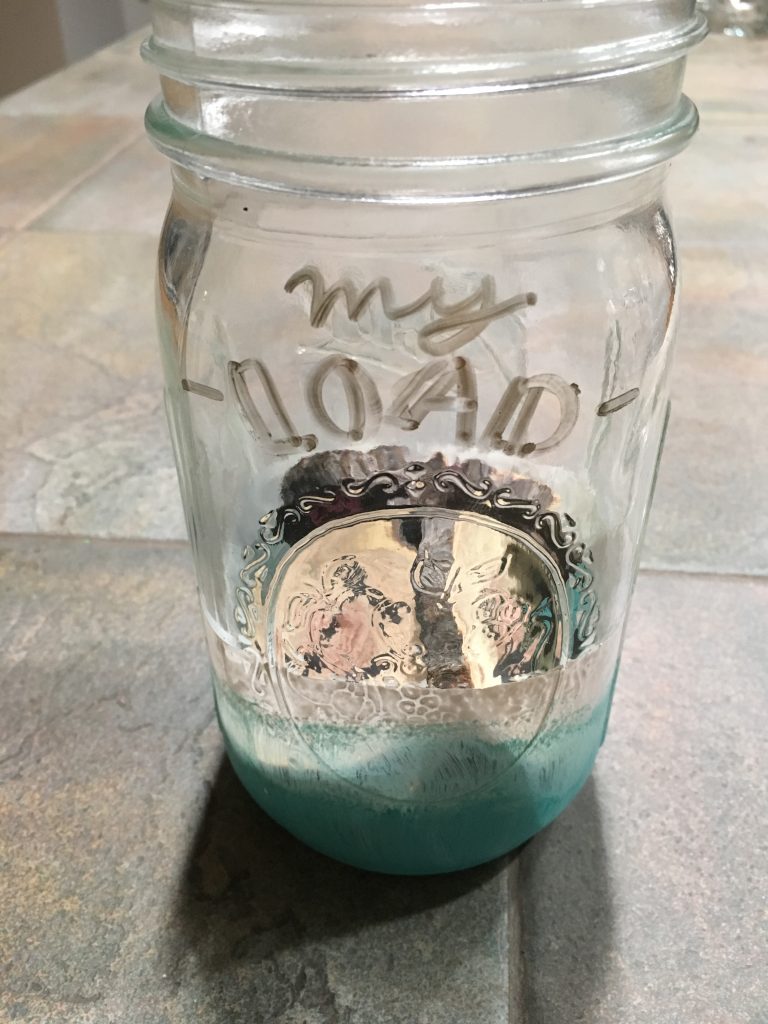 We begin our summer work program, called "The Load." You'd never know that we actually enjoy the load! (It works well through about July, when everything starts to go adrift…😁…and we are just about ready for school to start again!)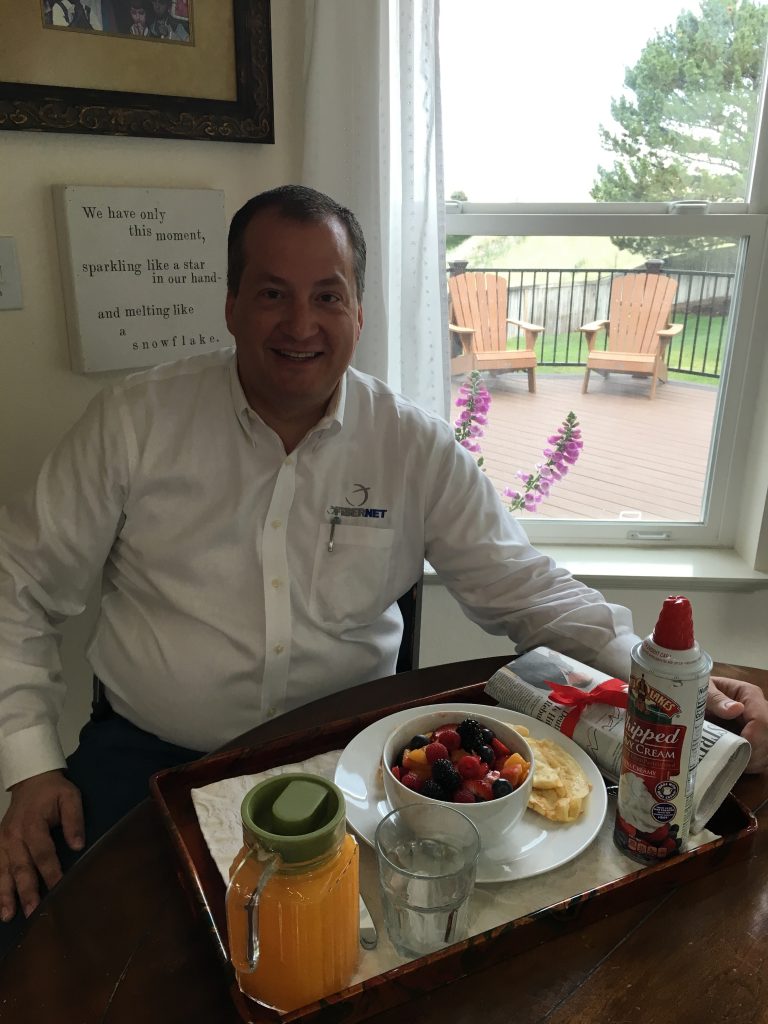 And the best part of June? Celebrating Lane! He is the best person in my life next to my Heavenly Father and Jesus. I am SO thankful we get to celebrate both his birthday AND Father's Day this month!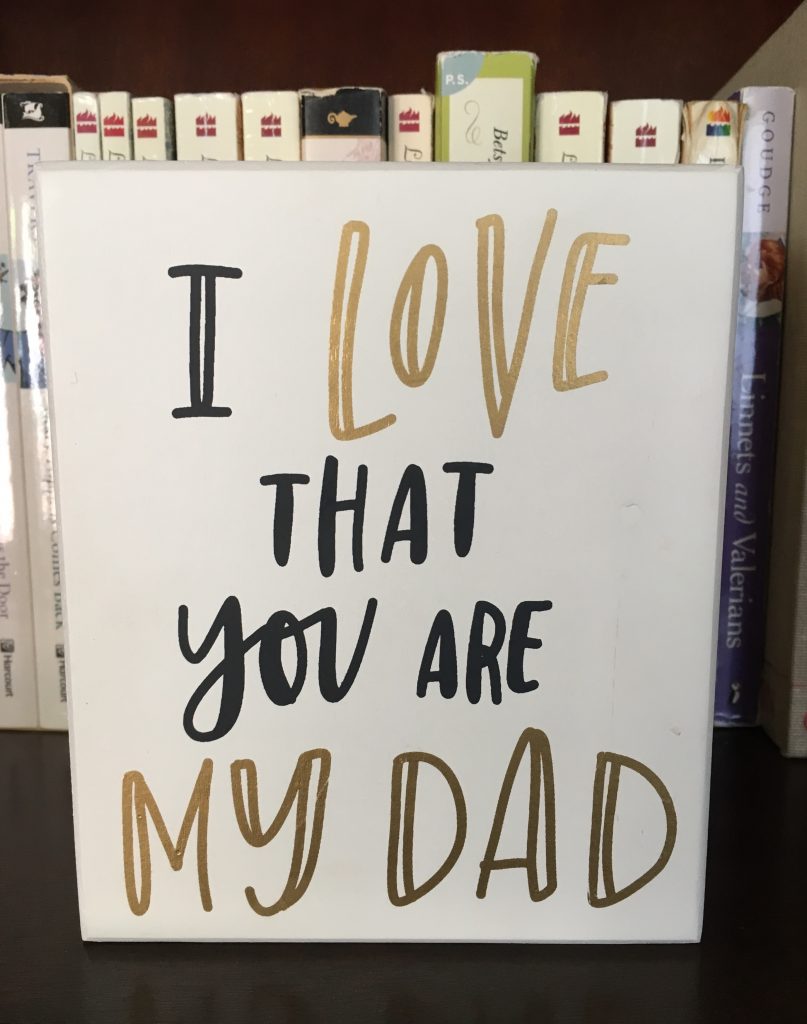 In June, I enjoy displaying books for Father's Day and Finnish books! Go here to see a long list of Father's Day books we have enjoyed.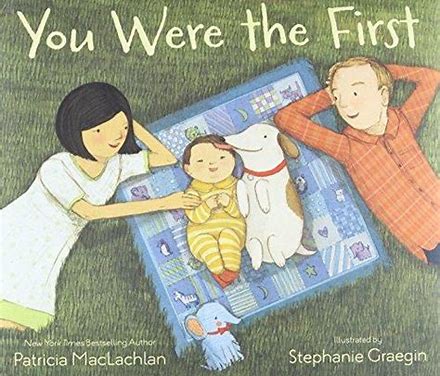 (I love this book, You Were the First by Patricia MacLachlan. Lane gave it to me as a gift one year because he said it reminded him of when we had Sarah. I love that he knows what kinds of books I would love. He has taken notes–quite literally–ever the years to know what I like. I am still trying to learn from him how to be a better person!)