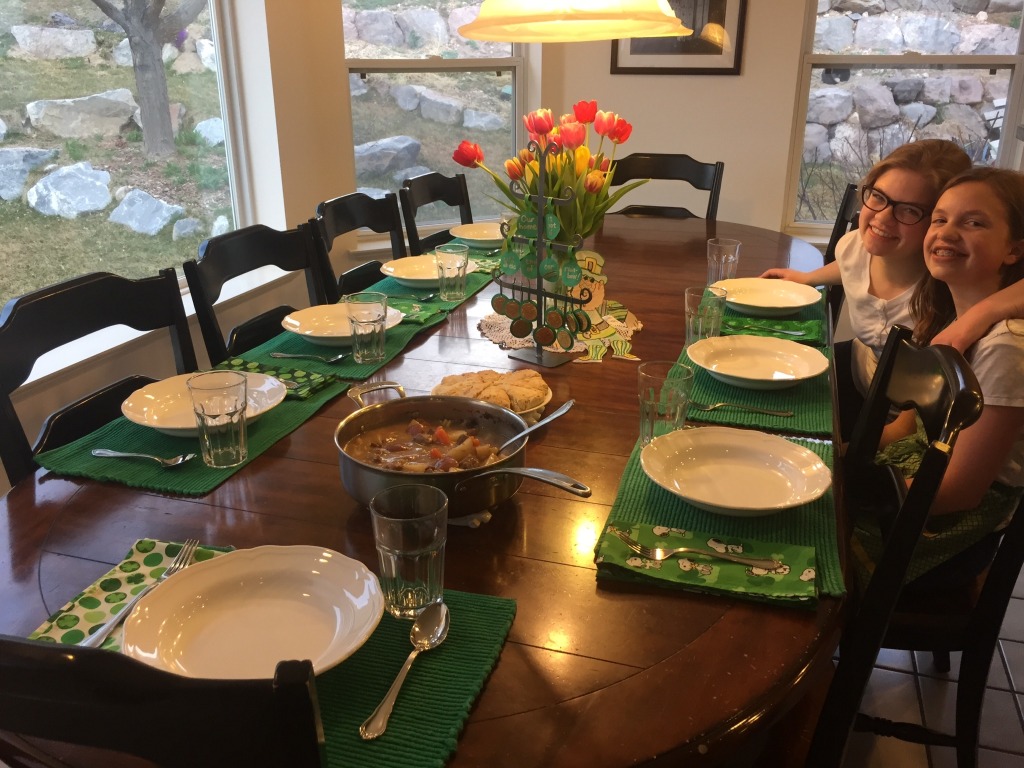 In March, we celebrate St. Patrick's Day and sometimes Easter, as well as the birthdays of Isaac Morley, Sr., and grandparents. We have more Scottish blood than Irish, so I don't currently own many Irish books. I put up the few I have on the bookshelves and then display books about poetry (think Irish limericks) and family history.
We love to have a dinner that includes traditional Irish food. My children have let me know that corned beef and cabbage is NOT their favorite. So we have settled on a warm Irish stew and Irish soda bread.
I'm definitely not into leprechauns, but we have the fun memory of making a leprechaun trap for Anna's third grade class. Thank HEAVENS Lane was there to help make that happen!
I created a centerpiece for the table that had chocolate gold coins hanging at the bottom with everyone's name on the back, saying that " Our home is the pot at the end of the rainbow." They hung uneaten and untouched until St. Patrick's Day. That would not have been possible with younger children!
Here are some posts about March celebrations:
When Easter falls at the end of March or early April, we celebrate Easter in March.