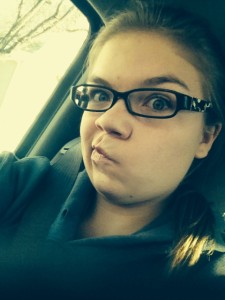 (Rebecca, for a time, was one of our infamous selfie-takers. Each of the younger children has gone through a stage of selfie taking that is pretty hilarious!)
Being a mother or teacher of children provides many moments that make us smile or even laugh. It's one of the perks of these professions! Whether it's finding a silly selfie someone has taken with my cell phone, or hearing something hilarious or cute that they say, or seeing their personalities displayed in every day life, fun moments abound!
I hope this section of the blog helps you appreciate and enjoy more of those moments in your life!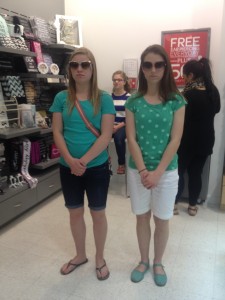 (Julia and one of her friends "stand guard" as Rebecca gets her ears pierced.)
Here are some LOL posts and pages: