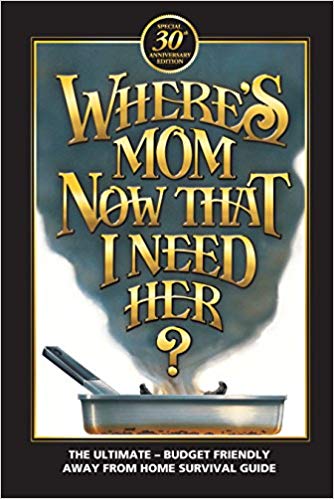 Once upon a time I was a young woman, and I started gathering recipes that I liked from my mother and from Young Women leaders at church and putting them in a folder.
When I was in college, I bought a cookbook, called Where's Mom Now That I Need Her? and while I was on my mission, I gathered recipes from people I met in eastern Canada and added them to the blank pages in the back of this book.
When I got engaged to Lane, his mother gave me some of her recipes, which I added to my cookbook.
As my recipe collection expanded, and as my interest in cooking more healthily for my family grew, I started a new cookbook binder that I called A Cookbook for All Seasons. I started typing up the recipes that I wanted most to keep. And then I made a place for them on my blog and added them digitally, so that our family would have digital access to them for the rest of our lives.
That binder grew into now 6 binders.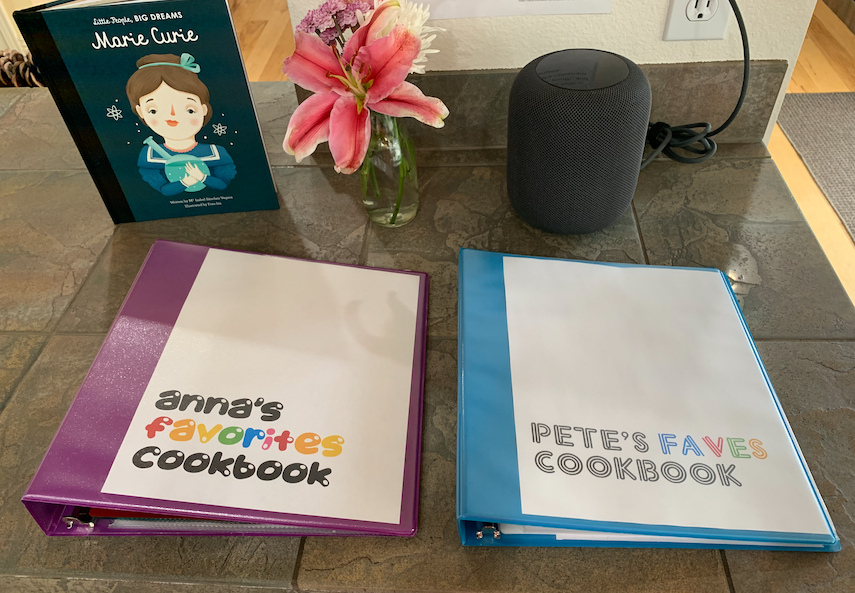 I have started binders for my children as they have grown so that they could collect the recipes they love. We cook together and learn how to cook better together. I was so delighted to watch my youngest make a meal she had planned last night: chili in bread bowls. I had purchased the bread rounds, because it was a day we wouldn't have time to bake, and she grabbed cans of chili and diced tomatoes and the balsamic vinegar, and she made it the way she has seen her dad make it all of her life.
It was delicious. "Chip off the old block," Lane said proudly.
If you want to create delicious meals for your family, start today. Start where you are. Gather your favorite recipes in a folder or drawer or binder or digitally. Or like me, you could just get a binder, put in some tabs dividers (or make your own) and decide which sections you want. Then start adding in the best recipes you can find that you like the most and that will help you be healthy and happy. Tip: I stick my recipes in plastic page protectors.
Below are the dividers I made in my binders, with links to those sections and the recipes in those sections. (To make a divider tab, I just folded a sticky note in half, wrote on it in black marker, and then secured it to the plastic page and covered it with clear strapping tape.)
OUR FAMILY COOKBOOK
FROM A TO ZINC NUTRITION INFORMATION PAGES
FAST MEALS, MENUS & OTHER INFO
CELEBRATION FOOD (INCLUDES COUSIN DINNERS)