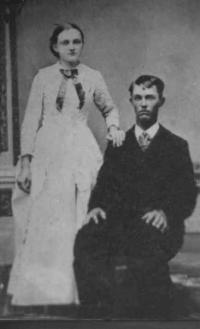 Have you ever considered the power a STORY has to unite people? After all, history is made up of stories. His-stories and her-stories and their -stories.
If thousands of folks flock to a storytelling festival every year, consider what sharing stories from your family can do to connect you to your children!
Words and stories changes our lives. One of the stories from my mom's high school years illustrates this in my life. She told me she was running for school historian, a student council position in her day. She remembers being in the assembly in which other students were recommending those running for office. A young man said of another young woman that she was the kind of girl who would stop at a stop sign (when driving) even if no one else was around to see.
When my mom told that story to me when I was a teenager, I wanted to be just like that girl. I wanted to have that kind of integrity. I don't even know her name. But I love who she was, and I love who my mom was also (she's a woman of great integrity!).
My goal for this part of my blog is to collect stories about my ancestors in order to preserve them for my posterity and share them with other family members. I also will post links to blog posts that talk about family history things we have done.
This is the list of my ancestors that I'm trying to learn about.
My ancestors' lives inspire me! I feel very fortunate indeed to come from these people who gave much and served well. I hope to carry on the legacy they left me.
If you are related to these people and have photos or stories to share, please contact me!

If you want to find out more about YOUR family history, visit FamilySearch.org!
HOFFMAN side
James Michael Anderson (1855-1919)
Margaret Mariah White Anderson (1857-1951)
MORLEY Side
LIVINGSTON Side
Here are some posts I've written about doing family history and connecting with extended family:
"I love Grandma! She is hilarious!"