Baking Wednesdays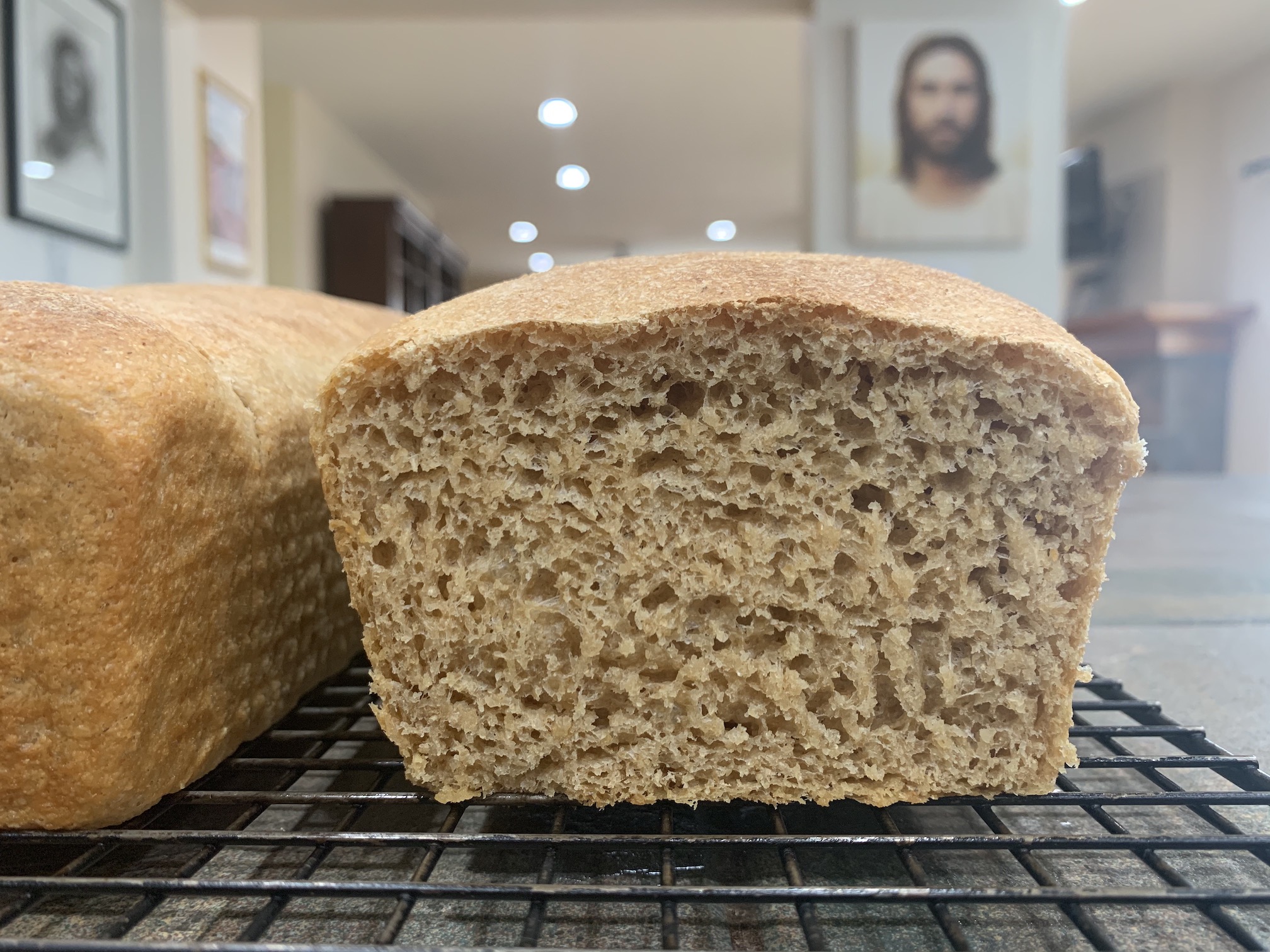 After general conference, I had an "ah ha" moment: the thing that really matters most to me is being a homemaker. During the coronavirus, I have truly loved having my children around. I have loved preparing fun dinners and being available to help them with the hiccups they've encountered with their online schooling. I've been so grateful to be able to have meaningful conversations with them as they come to crossroads in their lives. All of it has felt so satisfying. Despite the challenges of the pandemic, this has been a wonderful time.
I decided that all other plans can wait for now, plans for going back to go to school to get my masters' degree or undertake some other endeavor. I feel really peaceful just being available to interact with our children and my husband to help home to be a safe haven when the world is in a bit of a frenzy.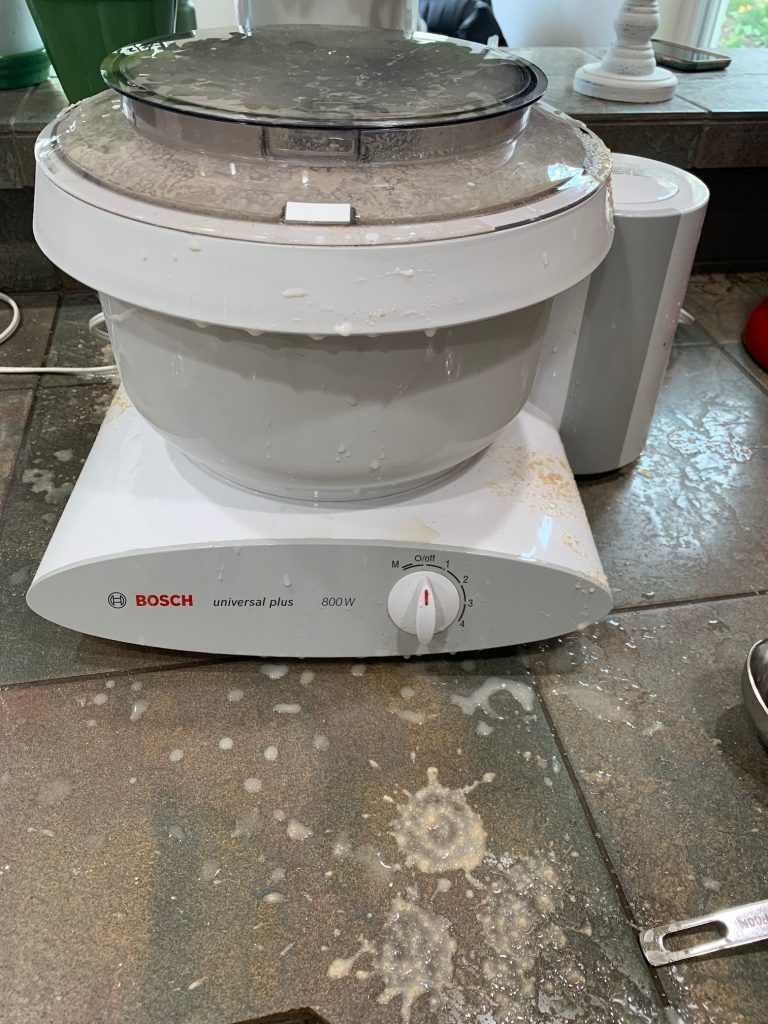 One choice I made was to start baking bread again from scratch. (This photo above was a funny moment when I started mixing the bread but turned it up too fast with too much liquid in it, and it started spilling out everywhere!) We often make rolls for Sunday dinner or some other specialty bread, but it's been years since I have baked whole wheat bread for sandwich bread on a regular basis. Today I started my baking day. It felt so good. It SMELLED so good! And to eat a slice of hot bread with butter melting into the soft crumb? Heavenly.
I came to my computer looking for something else but just happened upon a very fun cooking video that I want to remember to try with my bread dough recipes. There are such creative things you can do with bread to add variety and delight to a meal! To sit down together at the end of the day for dinner and eat something that has been made with love really helps make family life sweet. That is the joy of being a mother, a homemaker, a heaven-on-earth creator.
---
---