February 2020 Books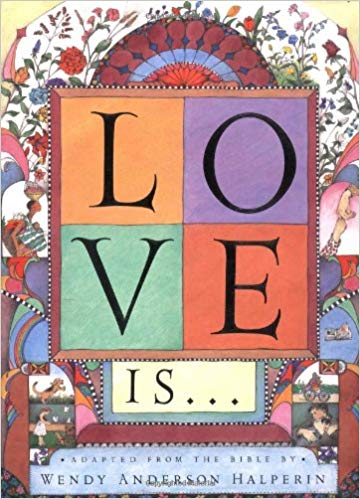 This month I'm starting early on listing the books I want to share! February is such a wonderful month. I already put away the January books and set out the February books and decor. The Valentine-making supply basket is back out on the kitchen table. I just love celebrate love in families, marriage, and friendship!
So here are the books I'm sharing this month, either by displaying them in my home, posting about them on Instagram (@RACFLP), giving them away to family and friends, or after reading them in classrooms:
Boxes for Katje by Candace Fleming
A Conneticut Yankee in King Edward's Court by Mark Twain
Fanny's Dream by Caralyn Buehner
Freckles by Gene Stratton-Porter
Hello, Love! by Taro Miura
In My Heart: A Book of Feelings by Jo Witek
A Lantern in Her Hands by Bess Streeter Aldrich
LOVE Is… by King James Bible and Wendy Anderson Halperin (Only the hardback version, as the paperback version pages are in black and white and difficult to see the details well)
Loving through Heartsongs by Mattie J.T. Stepanek
Magical Hands by Marjorie Barker
A Picture Book of John and Abigail Adams by
Poetry for Kids: Robert Frost, edited by Jay Parini, Ph.D.
Smoky Mountain Rose: An Appalachian Cinderella by Alan Schroeder
The Story of the Trapp Family Singers by Maria A. Trapp
Words on Fire by Jennifer Nielsen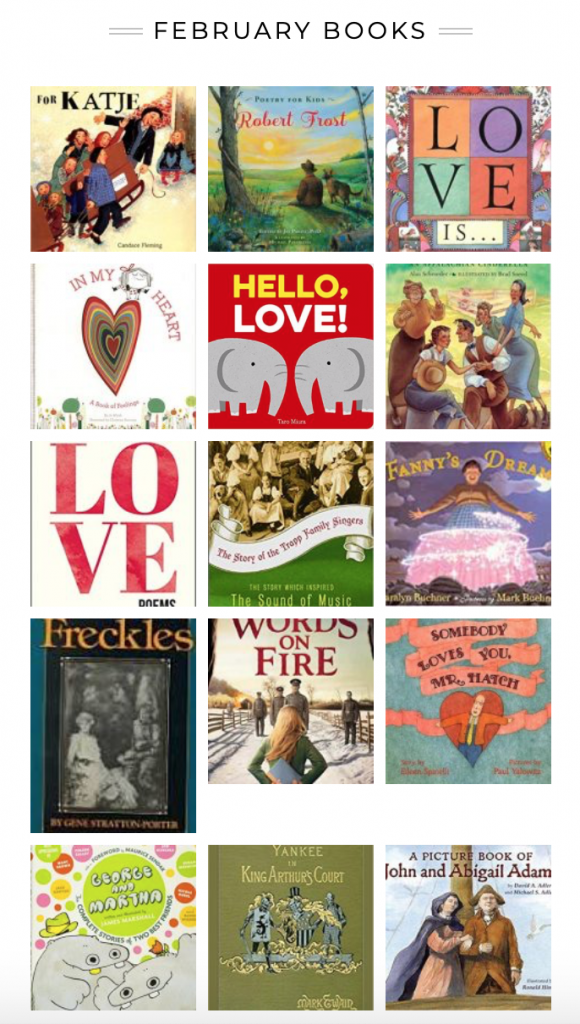 To see more books I've shared in years past for February and Valentine's Day, click here.
---
---