Making memories last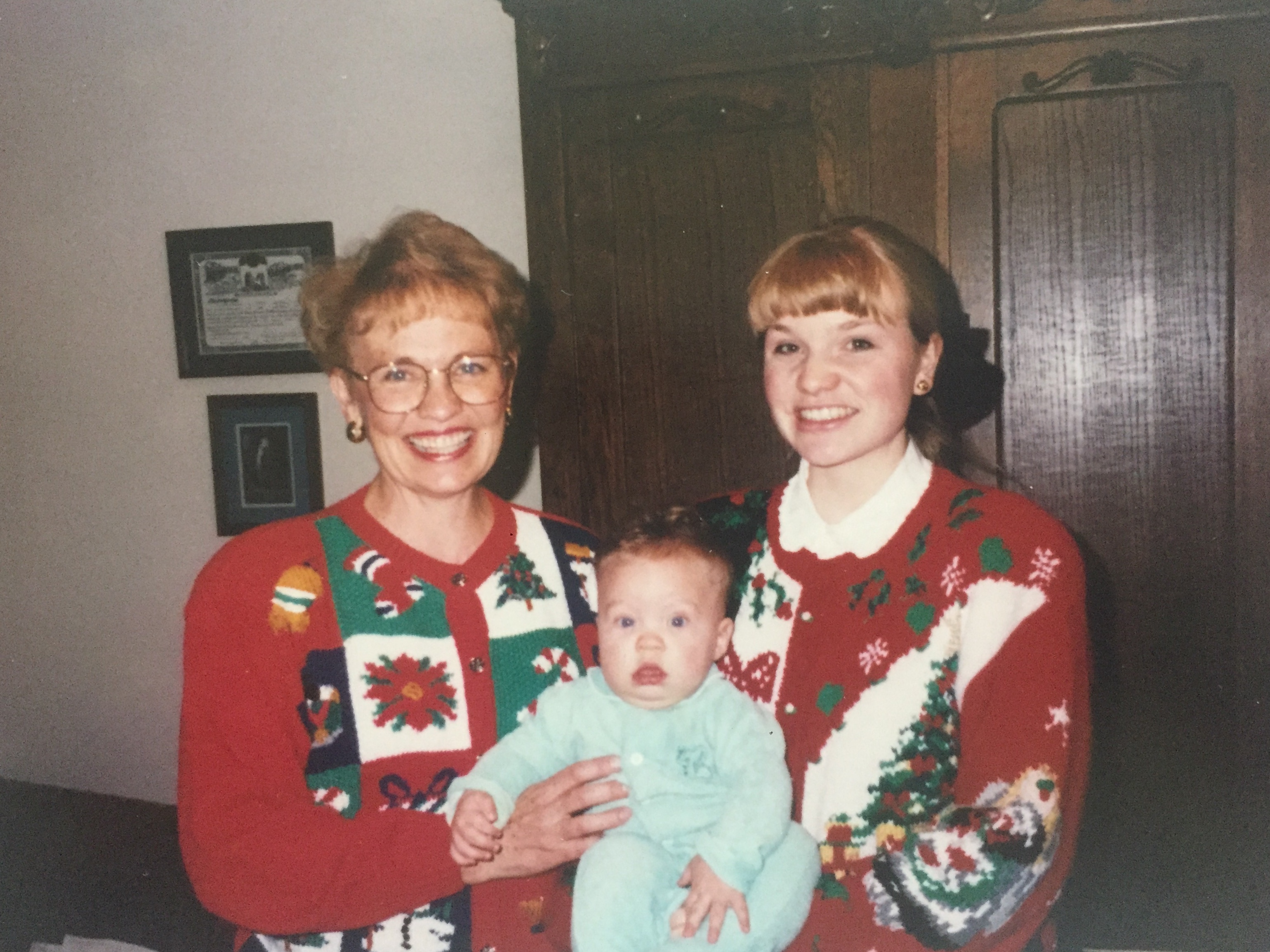 In less than 2 weeks that big sister will be 26.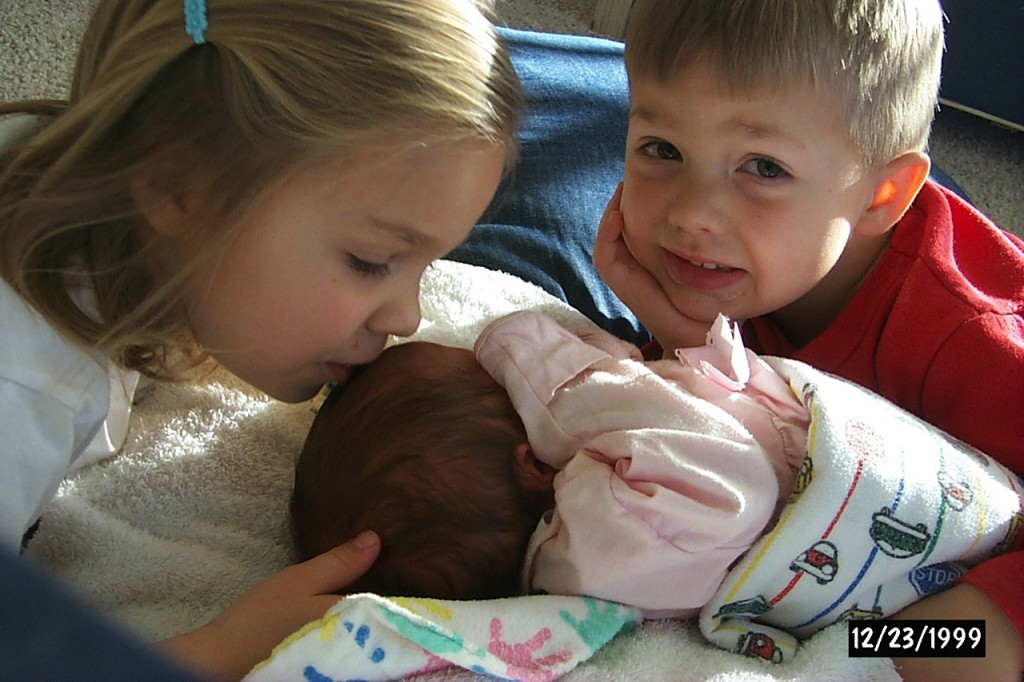 And was it really almost 21 years ago that Sarah and Nathan were looking on and loving their brand-new baby sister Rebecca?
I remember once when Sarah was little–I think she was 3 years old–and I was holding her hand and walking up the three steps from our lower level to our main floor. In that instant, that completely ordinary, every day moment, it was as if time stopped for a split second. I realized that I would never have this moment with her again! She would never be that old, holding my hand, needing my help climbing stairs, and that once over, it would not return exactly the same again.
That really impressed me. It helped me recognize how much I needed to begin savoring the little moments with my children. Because now Sarah is married and moving forward with her own new family and school and wonderful adventures! She's not home at my side holding my hand. (She happily holds my hand if I ever need it!) Those earlier days, now past, are sweet memories.
They grow up SO fast.
I am so grateful for all the photos we have taken, all the journals I have written, all the funny sayings I recorded that they children said, because I forget them so quickly! Time passes, life is so full, and it is almost comical how quickly I can forget the very memories and moments that are so dear. I have started putting family photos not only on my blog but also on my own and my husband and children's memory pages on FamilySearch.com. FamilySearch is such an incredible memory-keeping resource–and it is FREE.
Thank goodness for recorded memories!
---
---