The Art of Pekka Halonen and Carl Larsson: Scenes from Our Quarantine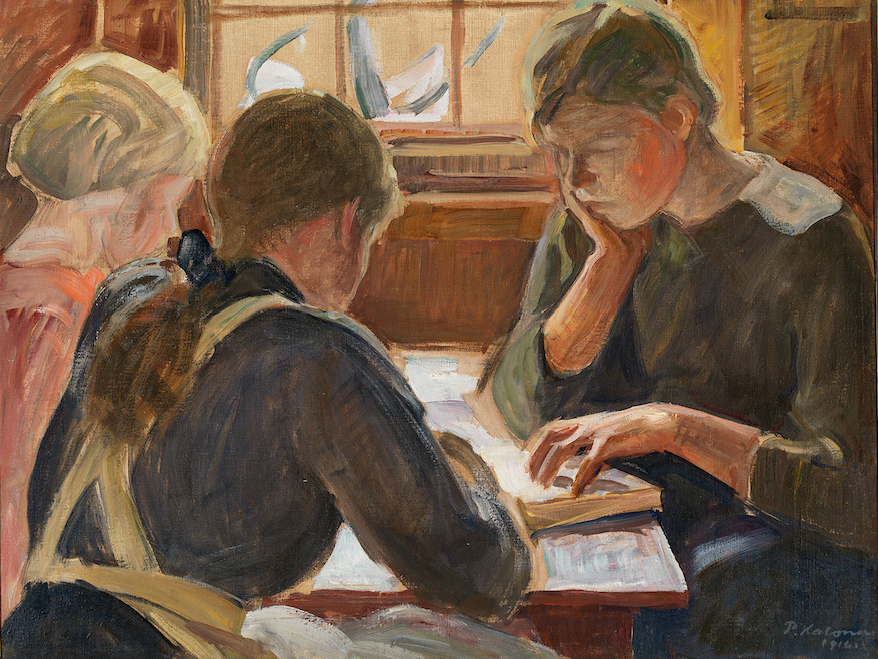 I love Scandinavia: maybe it's because I have Danish ancestry! I haven't been to any Scandinavian countries yet, but it's on my bucket list. I'd love to go see where my pioneer ancestors lived in Denmark and where Lane's pioneer ancestors lived in Sweden. I'd love to visit Lane's mission, too. And I'd love to go see the art of two Scandinavian contemporaries: Finnish artist Pekka Halonen (1865-1933) and Swedish artist Carl Larsson (1853-1919).
The painting shown above is called "Children Reading." Pekka Halonen painted it in 1916. Maybe it looks a little like your home right now with the COVID-19 quarantine turning all of our homes into homeschools. Or maybe the painting below, "Esbjorn Doing His Homework" by Carl Larsson , painted in 1912, is reminiscent of one of your children. Note the similarities. I love the vivid color of both paintings. Peter was so done with online school today, that he took off into the backyard, where I heard the loud clunking sounds of doors swinging closed when he was going in and out of the house. Perhaps I should take up painting and paint a quarantine scene in my home?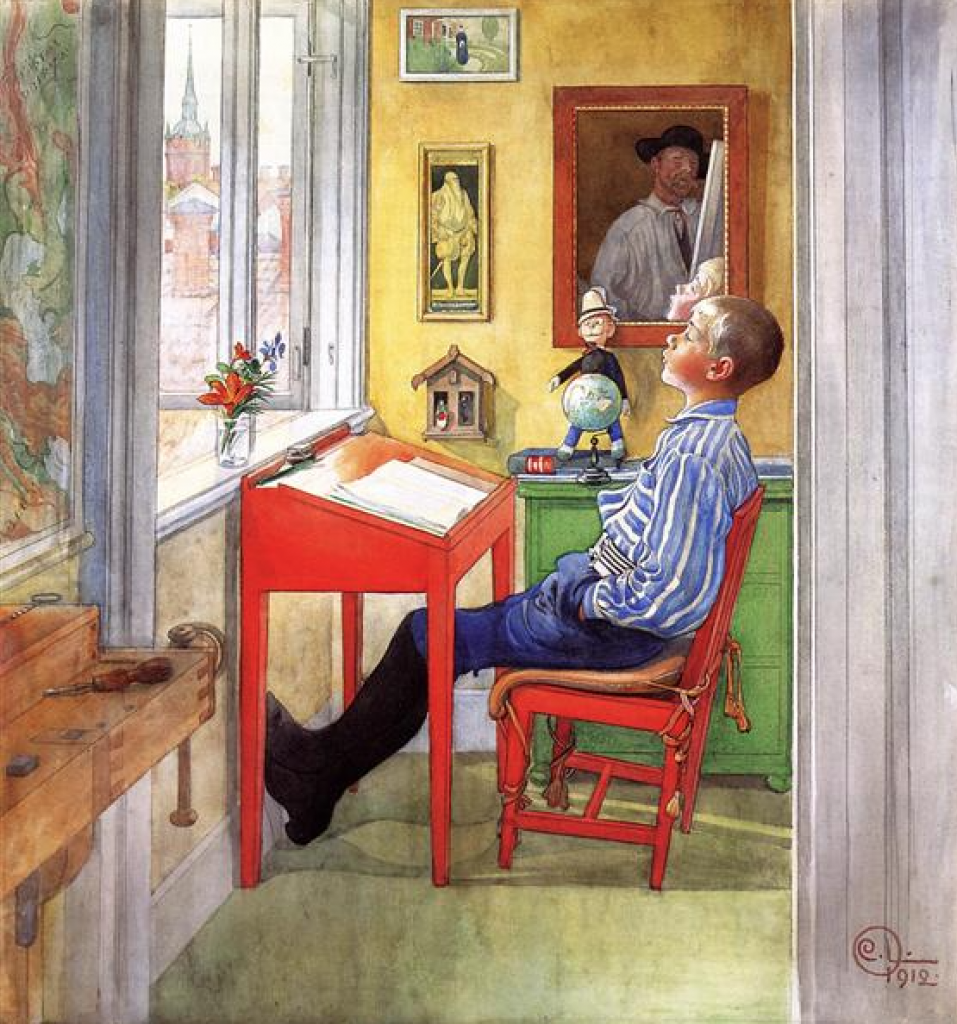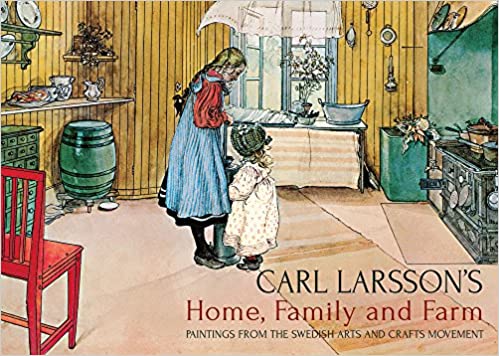 Carl Larsson's Home, Family and Farm: Paintings from the Swedish Arts and Crafts Movement by Polly Lawson gives us the historical background of many of Larsson's works which were so centered on (as the title suggests) his home, family and farm. He had 8 children and adored his wife and family.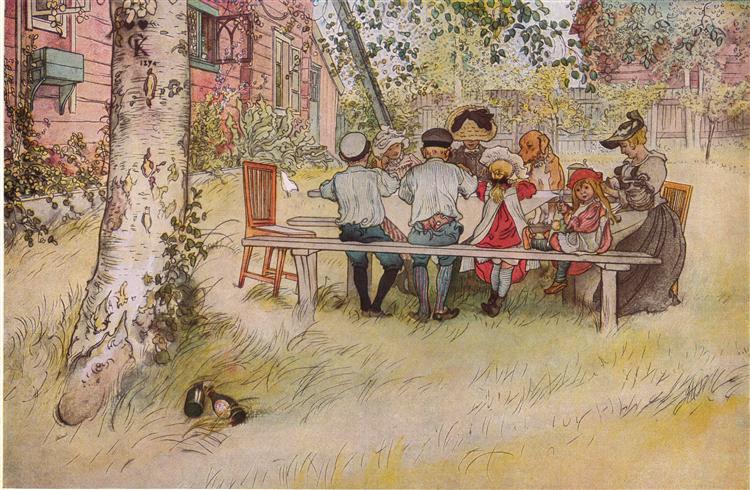 Two of his paintings were some of the first artwork I had framed when I had money saved up when we were a young couple: "Breakfast under the Big Birch Tree" (C.1895) (above) and "Christmas Eve" (1904) (below).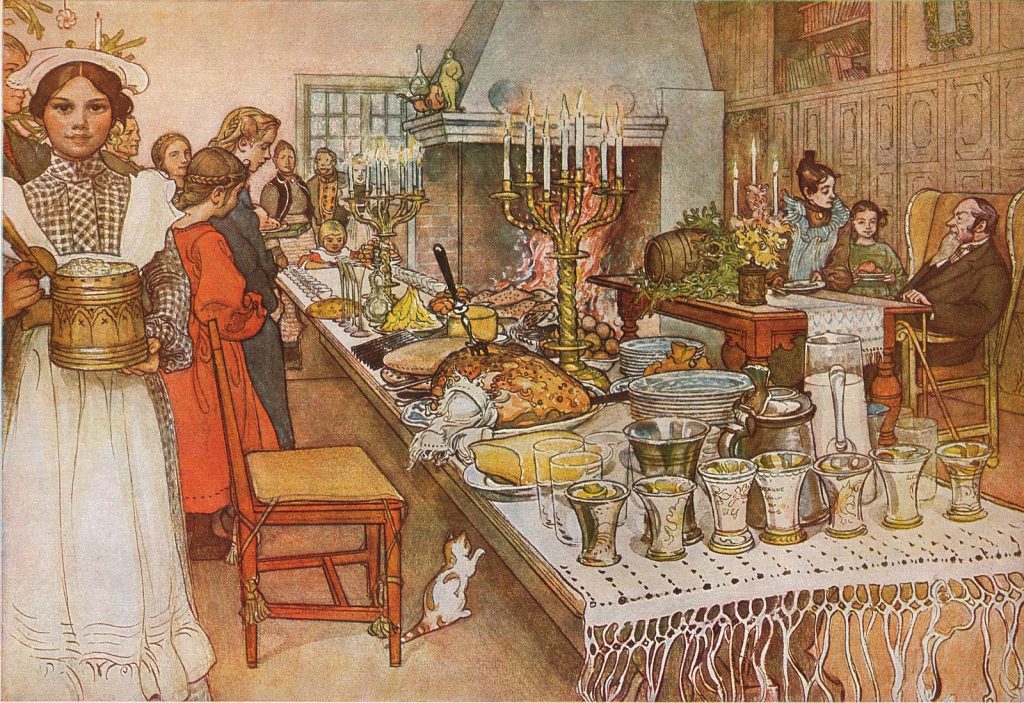 ---
---