Finding my passion…and a good slice of sourdough
I came home today from meeting Sarah at a park in Salt Lake for lunch—a park that, not too many months ago, I was running laps around with her, burning calories instead of consuming them. Today I was just sitting in a comfy beach chair she brought for me, simply chatting and adding to the weight I've gained since winter and the quarantine.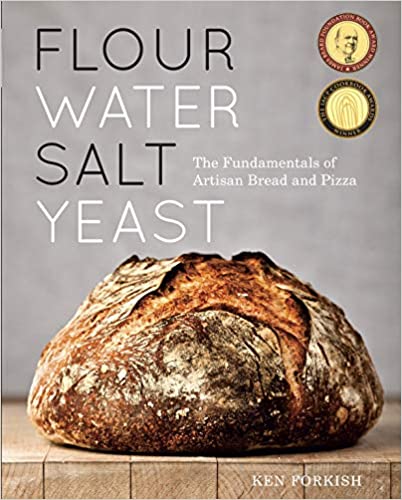 When I got home a few hours later, I grabbed some leftover chips and salsa and started to read this book (Flour, Water, Salt, Yeast: The Fundamentals of Artisan Bread and Pizza by Ken Forkish) that was sitting on the counter. Eliza discovered this cookbook in her high school library when the librarian brought in some bread he had made and shared a slice. She tasted it and came home raving. Now you have to understand: for Eliza to rave about bread means it must be seriously good. She has baked bread that is some of the best I have eaten in my life, including when I was in France.
So I knew she meant business.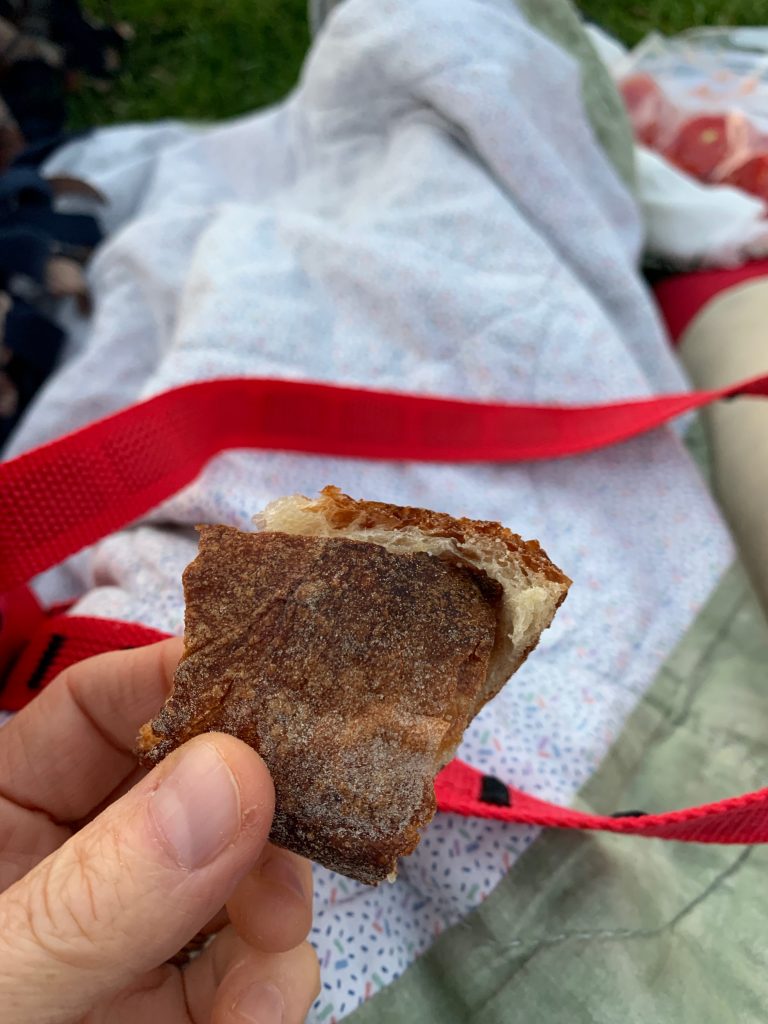 I ordered the book for her and she went to town. After we tasted her finished product, we, too, raved about this recipe. "Wow!" we gushed. "Can you make this again?"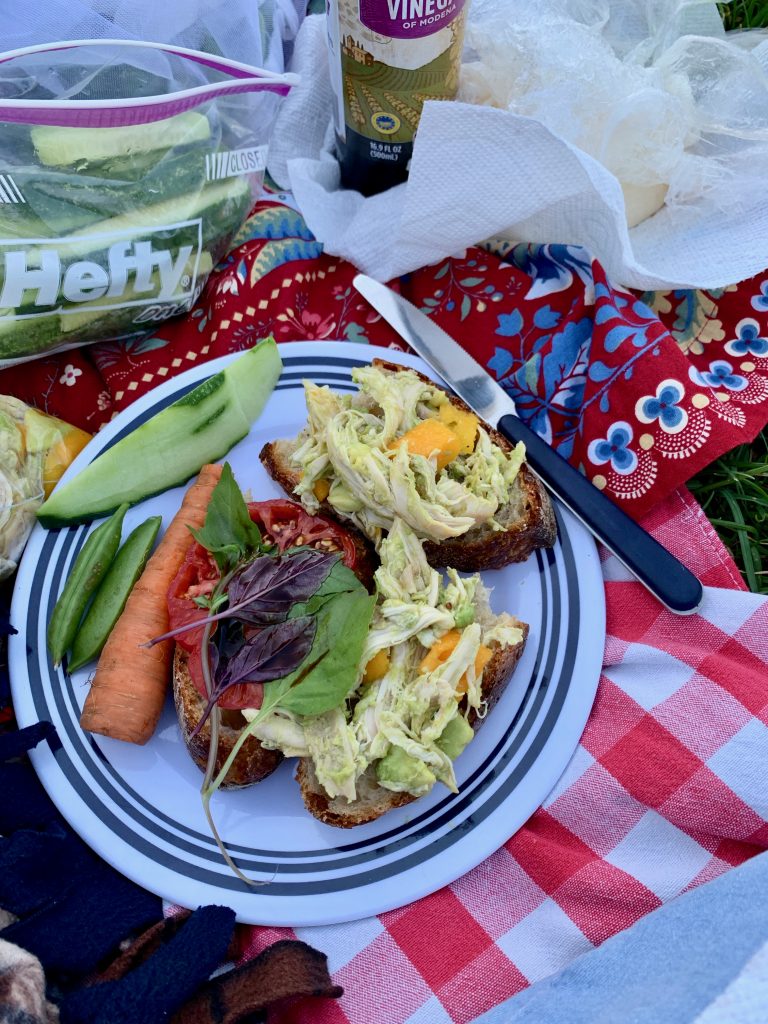 I saw a billboard on my way home from Salt Lake today that read, "Food is everything." I laughed, having just purchased a crock of French salt from The Food Nanny's daughter-in-law. Who drives out of their way to pick up some French salt? I thought about how serious our family can be about food sometimes. While we know that food isn't everything, we do put a lot of stock in creating and enjoying food that tastes wonderful. We also love to make food that is good for you–at least some of the time!
As I read Ken Forkish's introductory description of leaving the corporate world to become a baker, I thought of Dad. My dad passed away a year ago yesterday, four months after being diagnosed with brain cancer. He was passionate about food, sharing his talent for cooking with family and friends while being a lawyer. Cooking and sharing food really brought Dad joy, and he'd mento any willing student on hand how to shape a pile of flour and egg on the counter into homemade ravioli, or how to use a chef's knife properly to dice green onions. He wrapped prosciutto around cantaloupe and served it with a beet and goat cheese salad as part of a dinner he made for our family on night when visiting. He would get lost in his creativity and then when you called, spend an hour telling you about the osso buco he made the other night.
He was pretty amazing that way.
He was proud of any culinary endeavor we made–especially Liza. He took her to get a knife for her birthday on her last visit to see him.
What really caught my attention in Ken Forkish's introduction was how he decided to walk away from his sales job to pursue baking. His friend gave him a copy of The Smithsonian magazine and the cover article highlighted Lionel Poilâne, a famous French baker. Ken says, "And even though I'd never worked as a craftsman or had any kind of job related to food, as I held the magazine in my hands I knew instantly, at a very deep level, that being this kind of baker was right for me. It was a certainty like none I had ever experienced" (p.12).
How do you know if something you experience like that is inspiration? I watched this video this week and was impressed with this statement: "Revelation is thoughts to the mind, feelings to the heart." (To learn more about personal revelation, watch the video at the end of this post.)
I have had little moments like that–confirming moments that connect with my soul, like plucking a harp string and having it ring sympathetically with the other strings octaves above or below. ("Small and incremental impressions," Elder Bednar call these. See video below.) I have read things, seen things, done things. that have helped me recognize that I am meant to be a mother, heart and soul. These moments have spoken peace to me. My heart has felt light . That has been part of how I've discovered that it is my passion. Just like people are great bakers or avid librarians or incredible athletes, I am meant to try to be the best mother I can be. At least for now. And when I feel those connecting moments, I feel that stirring of contentment–a blooming of joy–in my heart. And gratitude, because no one else gets to do what I get to do. No one else had the gift to be mom to my children, and I want to do it being all in, all the way, the whole way. I feel passionate about motherhood like Ken Forkish feels passionate about baking. Or Erin Benzakin feels passionate about growing flowers. Or Einstein felt passionate about light. (See N.B.) Or many other people that I read about who have discovered what they love to do. I feel passionate about helping children–our teens and young adults, discover who they are, to help them know they are loved and help them feel supported and able to pursue what they dream of pursuing.
The fun thing is, I get to watch and see what they become passionate about as they keep growing.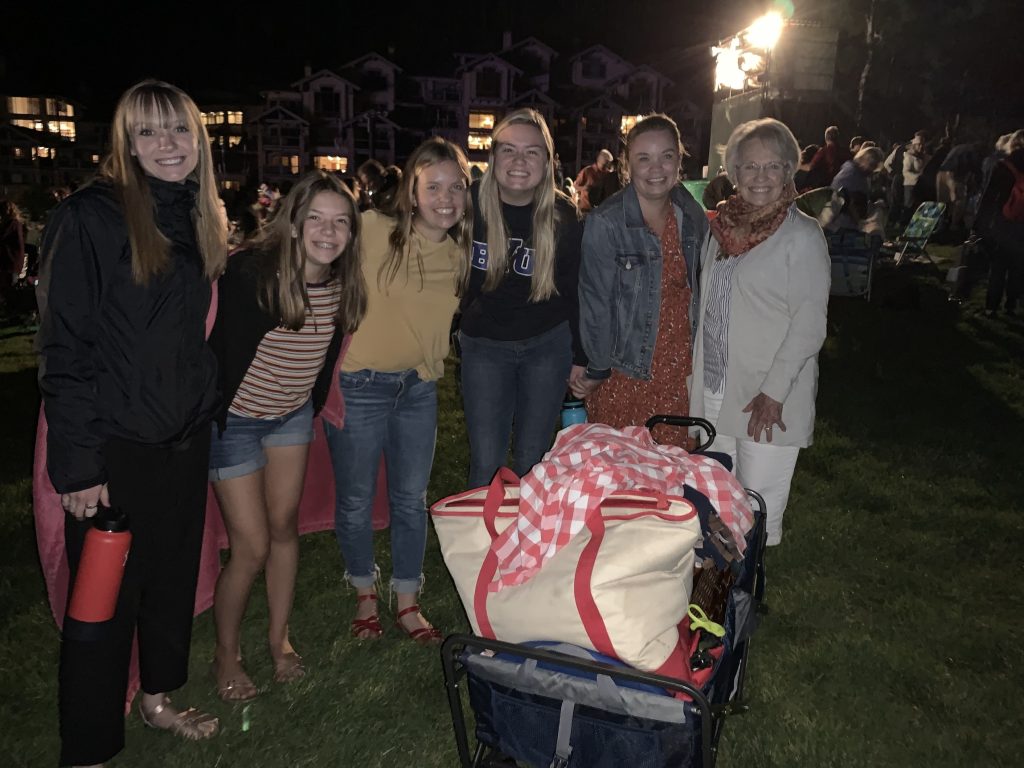 Life is good. Food isn't everything; family is everything! But getting to eat together something yummy and maybe even healthy–(like that amazing picnic we had on our girls' weekend)–always sounds like a great idea.
(N.B. I love Erin Benzakein's book Floret Farm's Cut Flower Garden and a children's book about Einstein called On a Bean of Light: A Story of Albert Einstein by Jennifer Berne and illustrated by Vladimir Radunsky.)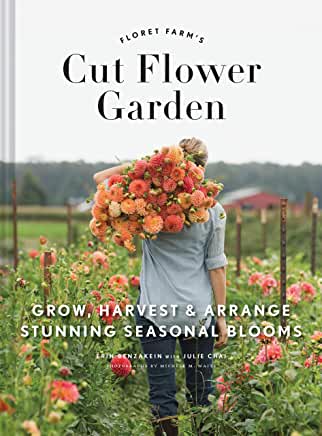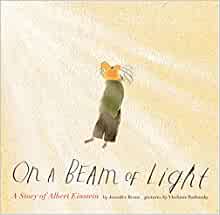 ---
---