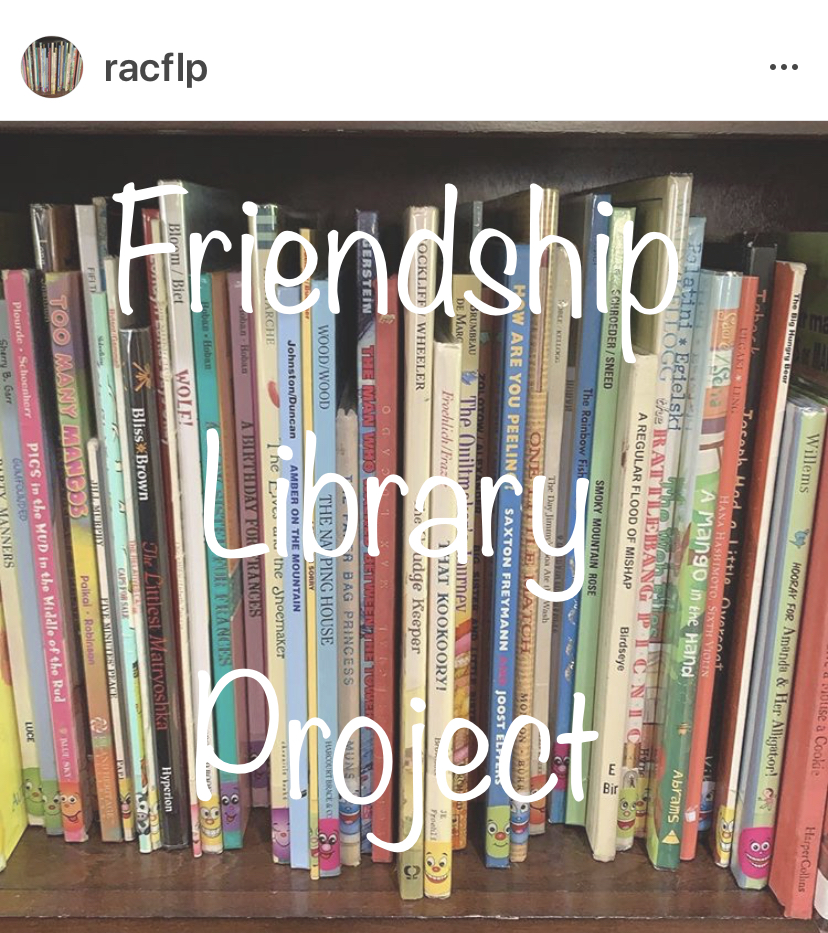 Each book in our home library and circulating in the Friendship Library Project will eventually have it's own page here in the RAC Home Library Index. If I have recommended a book, and it doesn't have a page here yet, feel free to email me (liz[at]raisingamazingchildren[dot]com) or message me on Instagram (@RACFLP).
Balloons Over Broadway: The True Story of the Puppeteer of Macy's Parade by Melissa Sweet.
The Giver of Holy Gifts by BYU Museum of Art.
How to Make an Apple Pie and See the World by Marjorie Priceman.
The Iridescence of Birds: A Book About Henri Matisse by Patricia MacLachlan. Illustrated by Hadley Hooper. (Picture books, artists, France, power of mothers, color)
It Could Always Be Worse by Margot Zemach.
Last Stop on Market Street by Matt de la Peña. Illustrated by Christian Robinson.
Maggie's Door by Patricia Reilly Giff
Nory Ryan's Song by Patricia Reilly Giff
Over the River and Through the Woods by Lydia Maria Child. Illustrated by Christopher Manson.
The Ox-Cart Man by Donald Hall. Illustrated by Barbara Cooney.
The Secret of Saying Thanks by Douglas Wood. Illustrated by Greg Shed. (Picture books, Thankgsiving, gratitude)
Sharing the Bread: An Old-Fashioned Thanksgiving Story by Pat Zietlow. Illustrated by Jill McElmurry.
Thankful by Eileen Spinelli. Illustrated by Archie Preston.
Thank You, Mr. Falker by Patricia Polacco. (Picture books, Thankgsiving, gratitude, compassion, literacy, disabilities, bullying, dyslexia, autobiography, family traditions)
Thank You, Sarah by Laurie Halse Anderson. Illustrated by Matt Faulkner. (Picture books, Thankgsiving, gratitude, female role models, biography, women's history, perseverance, US history)
Those Shoes by Maribeth Boelts. Illustrated by Noah Z. Jones. (Picture books, Thankgsiving, gratitude, compassion, sensitivity, poverty)
Too Many Tamales by Gary Soto. Illustrated by Ed Martinez. (Picture books, Christmas, cooking together, honesty, repentance, forgiveness, compassion, overeating, extended family gatherings, Christmas traditions, Latin American traditions)
The Trees of the Dancing Goats by Patricia Polacco. (Picture books, Christmas, Ukraine, Christmas traditions, Jewish traditions, friendship, service, illness, service, scarlet fever, candle making, menorah, grandparents, biography)
Without the Mask: Coming Out and Coming Into God's Light by Charlie Bird. (Christian and Gay, LDS and Gay, same-sex attraction, relationships, transparency, courage, biography, covenants)