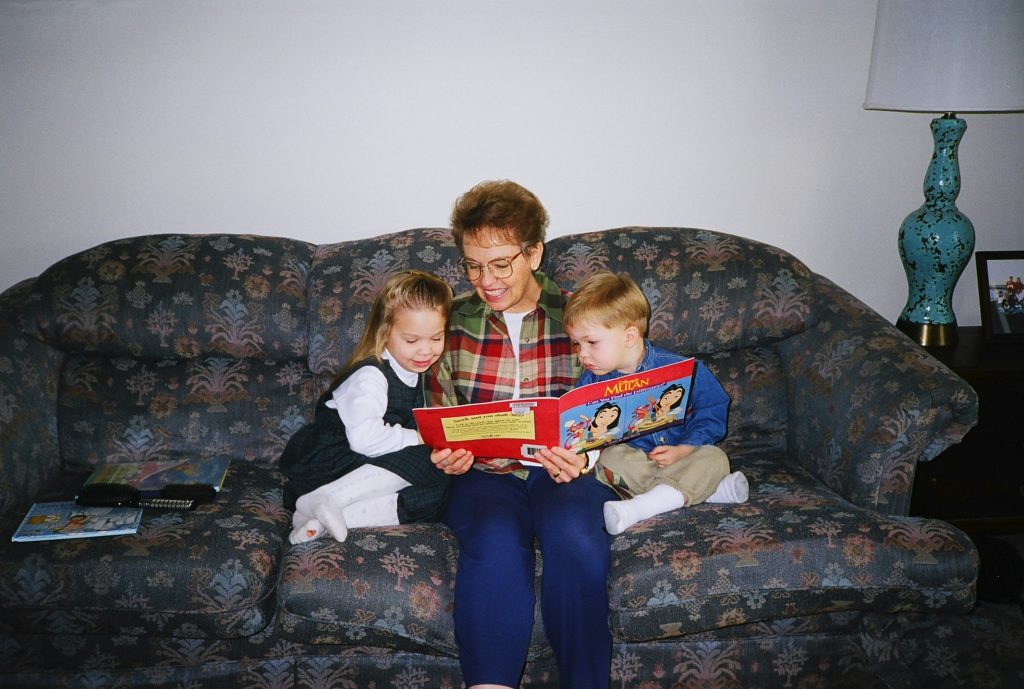 Teaching a child to read begins with the smallest steps at the earliest moment: talking to your baby when your baby is in your womb! Or if you have adopted a child, it begins when that baby is first placed in your arms, and your voice is sweet and gentle and full of love!
Pre-emergent literacy skill development
Talking to a child is the first step in what we call "preemergent literacy skill development." There are lots of things you can do that will prepare your baby to grow into a reader, and none of them are hard! You talk constantly to your baby, sing to your baby, explain the world around you to your baby, read to your and listen to your baby. You development a close relationship to the wonderful gift that God has entrusted to YOU!
To learn more about how to prepare your child to learn to read, go to these posts:
Emergent literacy skill development
Once you have begun, you just keep on reading to your child. And then you begin to help them learn to read, again in very small and simple ways that are not difficult. You teach them their ABCs. You let them draw and color. Their "scribbling" is an important skill that is developing their fine motor sills, or the ability to train the small muscles in their hands to write. Eventually they can learn to form letters…then small words…and then write their name. It all takes time, practice, and lots of fun and loving encouragement, but before very long–unless there are obstacles that arise– they are learning to read and write! It is the most exciting thing in the world!
To learn more about how to go from helping your child develop pre-emergent literacy skills to developing emergent literacy skills, go to this post:
Once your child has learned to read basic words ("sight" words, like "a," "and," "the," "at," etc.), she can more to sounding out sounds ("phonemes") and combining those sounds to make words and learning to sound out words ("phonics"). Again, step by step, day by day, a child can progress to becoming a more skilled and confident reader.
Raising readers
The process doesn't end there. You continue to nurture their literacy by reading aloud to them, by providing great books for them to read, by sharing news and magazine articles and poems and quotes from great books you are reading with them at dinner and talking together about what is happening in their lives as you eat a yummy meal…all until they leave for college. And then you get to keep on going, even after they leave home.
It's a beautiful process!
I'm here to help you with that process.
Watch for more links and information on this page and on the pages under the "READ" menu to come.