LOL: Great lemon taste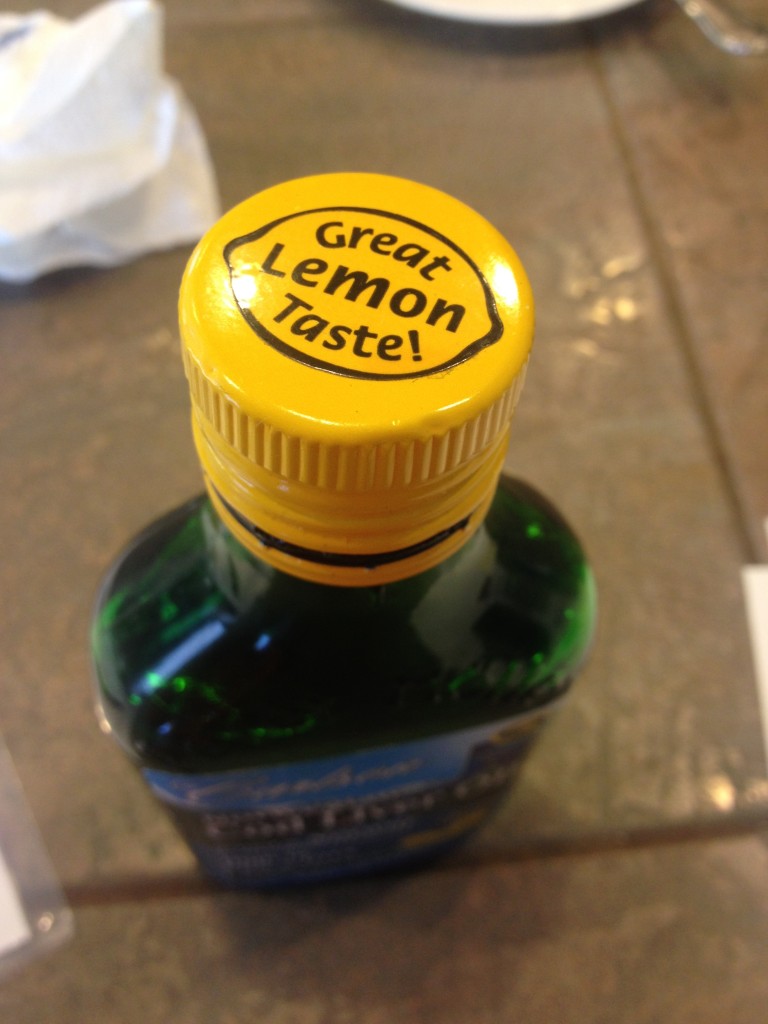 Cod liver oil has a great lemon taste? As my children would say, "Yeah, NO."
Today I pulled out the cod liver oil to have a teaspoon for myself. Anna looked up worried and asked, even more anxiously, "I haven't been bad! Why are you getting that out?" I laughed and told her I was taking it. Not as punishment. As a supplement. She gave a sigh of relief. Julia enjoyed the moment thoroughly.
We have used cod liver oil on occasion to motivate some of our younger children, who were going through some stages of yelling and throwing tantrums, that if they chose not to control their voices, then they would have about a 1/4 teaspoon of cod liver oil. There were few  tastes they hated like cod liver oil with its "great lemon taste." The threat of this consequence worked marginally, but you can tell by that response that they have a definite aversion to the taste.
Me, too.
Rebecca just said, "It is DISGUSTING."
But I guess that's what happens when you're an adult: you might take a supplement that tastes disgusting when you think it might do you a little good.
We'll see!
Happy Pinching Your Nose While Swallowing,
Liz 🙂
---
---