LOL: Why did you write "Yo?!"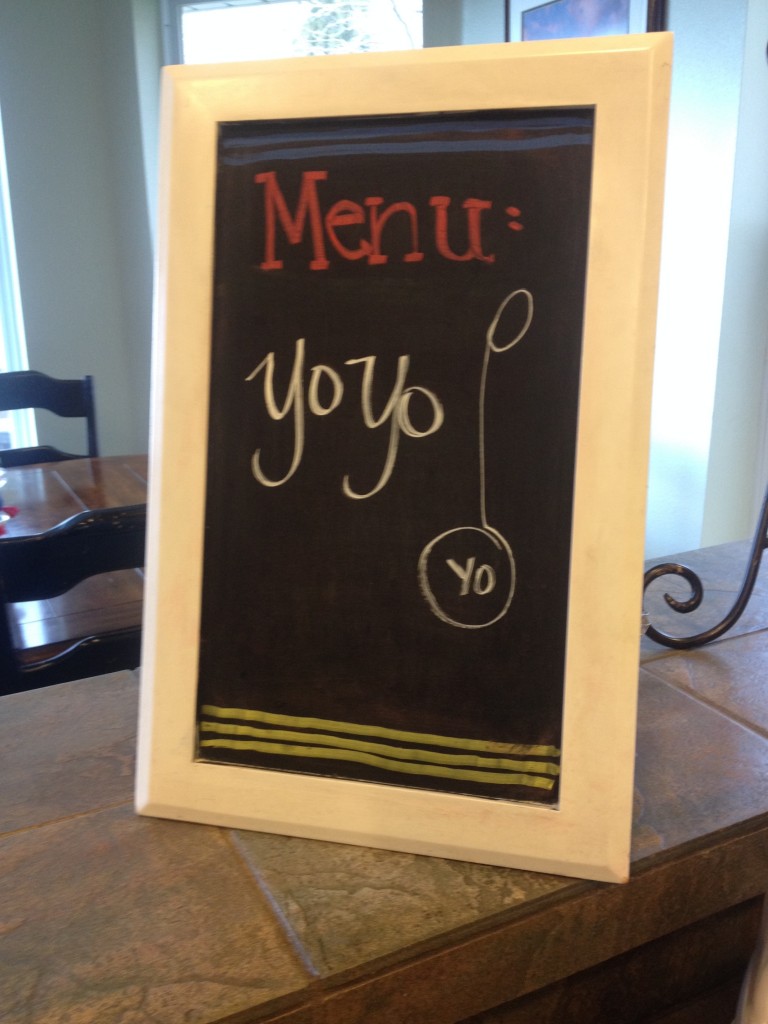 Imagine a teenage voice with a hint of incredulity and a whiff of sarcasm asking me this morning, "Why did you write 'Yo' on the yo-yo, Mom?"
My answer: "You know, like 'YO!'…To be FUNNY."
Teenager: "Oh."
I know. Imagine a mother having a sense of humor.
At least I got my own joke!
Happy Cracking Jokes that Your Children Don't Get,
Liz 🙂
P.S. "YoYo" for dinner means "You're on your own." Learned it from my niece, Maggie. 🙂  We often have one weekend night in which the children get to eat whatever they can figure out on their own. Great way to learn how to be self-reliant!
---
---