Show up at ballet, and the TV cameras are coming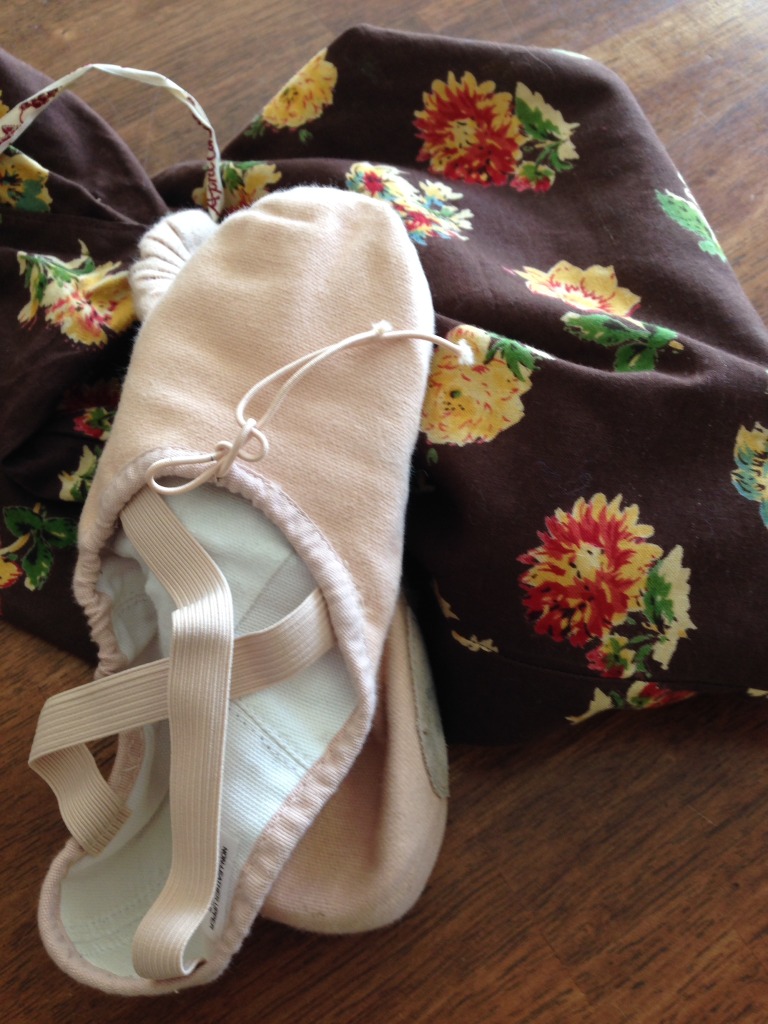 This week I went to ballet class, only to discover that the news cameras were coming at the end of class.
My first thought? Thank goodness I didn't wear my leotard and tights! Yoga pants must have been an inspired fashion choice today! LOL.
And my second thought? I am NOT the student anyone needs to film. Seriously! I am SO out of my league in this class that I often am holding back the tears–either from laughing at myself or wanting to cry because I'm so lost. But I don't cry. I smile and enjoy it (or grin and bear it), because that is the main reason I go: to enjoy it! I love ballet! It's my time to do something fun, and so I had better enjoy it! I'm not doing it to become a professional dancer or certify for anything or earn a scholarship. I have nothing to prove except that I want to keep learning. I'm there to have fun, to stretch, and hopefully tone a few muscles in the process.
My dancing is pretty comical. I'm telling you the truth: I'm plié-ing next to professionals in this class! These are women who graduated from college in dance, who have danced with companies in their former lives. Or women who danced all growing up. And they are very kind to me.  I'm the one who just wants to be in the beginning class!
Once in a while I ask the teacher (a company director for decades and professional ballerina) to please explain the step. "Is that step called ciseaux, like scissors?" I ventured, trying to decipher the French. I mean, hey! I'm using my resources! "No," she replied, "sissonne," and she shows me how to move my feet. With all of my blunders, I figure I'm secretly helping the other women feel even better about themselves while they are there! And that's OK.
But the TV camera? Well, I shied far away (hopefully) from the scope of that wide lens. Our teacher was phenomenal. She is the nicest, warmest ballet teacher you will ever meet, and she dances so beautifully. She's part of the reason I didn't stop coming after the first class. Her sincere "Welcome, Liz!" makes me feel like even if I am the odd one out, I still belong.
(Thanks, Jenny.)
---
---