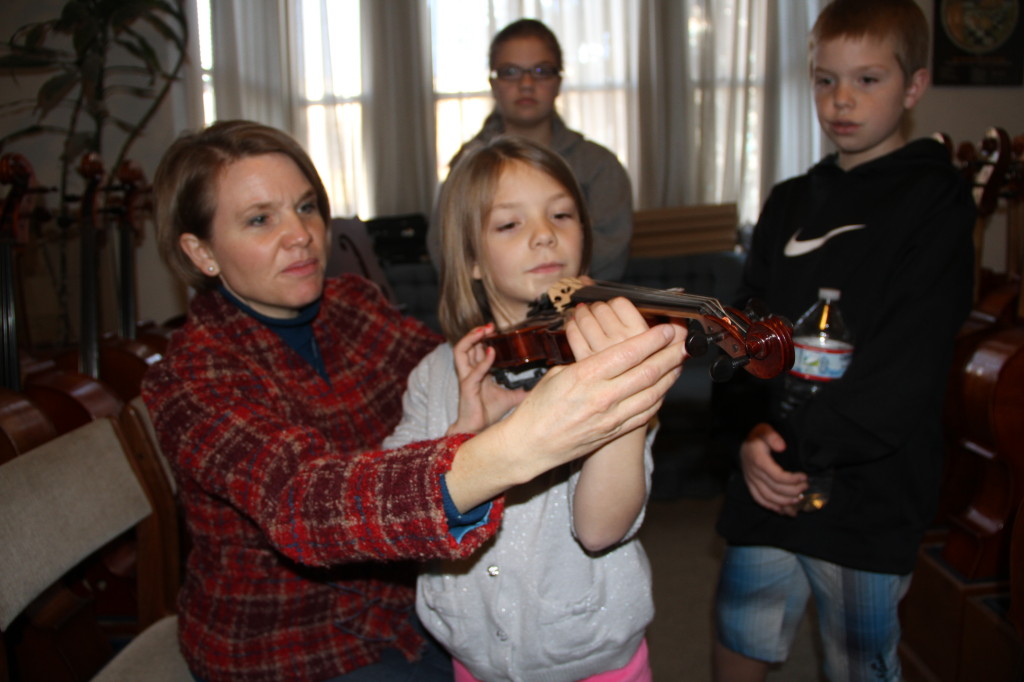 PRIVATE LESSONS
I  teach various private lessons, including French, violin, and basic music appreciation/composition.
I typically teach 30 minute lessons for a set price. I also do trades or scholarship upon special arrangement. Click on the links above to learn about pricing and my studio policies.
Here is my résumé. I have been teaching children since I was 8 years old. No kidding. I started babysitting when I was 8 and then in the summers following, I began organizing neighborhood preschool day camps in my home, complete with music, art, French, dance, outdoor activities, etc., until I was 16. It seems to be in my blood.
If you are interested in having your child take lessons from me, please contact me!

Liz@raisingamazingchildren.com

.
HOMESCHOOL
I would say that we have homeschooled even though our children have gone to public school, because we had homeschool preschool, we learn specific skills during our summers, we read all the time, and I am constantly trying to teach my children. We have built our home library over years and years of carefully selecting books.
MUSIC
We do a lot of music in our home. Here is some of the stuff we have tried:
Music lessons at home (Family Power Music Studios ©)
At some point, I'd love to list our favorite sheet music here for my children's reference.