"In today's world, nowhere is that bedrock foundation of love needed more than in the home. And nowhere should the world find a better example of that foundation than in the homes of Latter-day Saints who have made love the heart of their family life." 
(President Thomas S. Monson, "As I Have Loved You")
I want loving to be the heart of my family's life
I have some treasured childhood memories despite a broken home. I am grateful for those memories. I wanted to take those good memories and build on them. On my blog, you will see different ways I'm hoping to make love the heart of my family life, because I want to give my husband and children a family life that they loved receiving: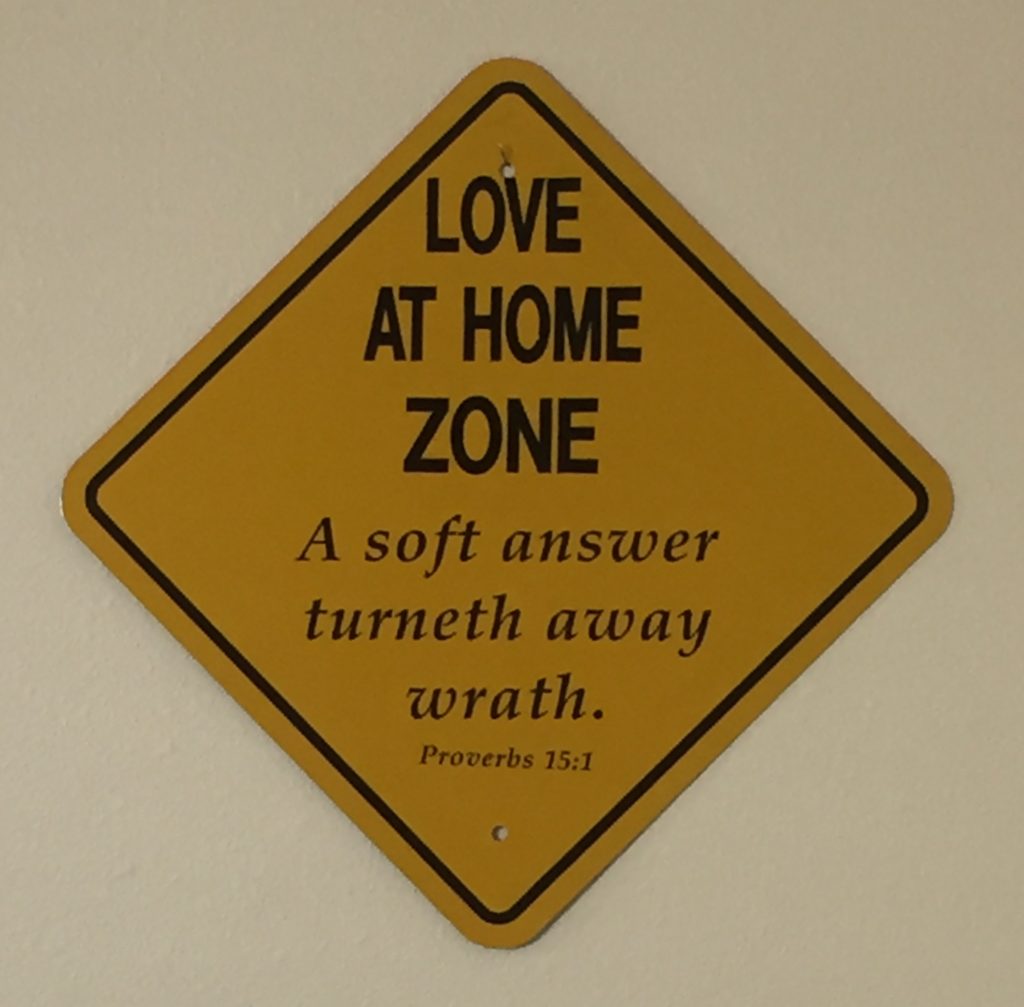 💗 Kind, soft words
I remember a sister-in-law of mine who shared some counsel she had received once. It was to speak softly to her children so that they could also recognize the soft whisperings of the Spirit. I was inspired by that. I had another friend who always spoke very softly in her home. It was not difficult to feel the Spirit in her home.
When I was growing up, soft voices were not always the norm. My mother's voice was nearly always cheerful. Other voices were angry, strident and hurtful. This contrasting experience made me desire the kinder, softer way of living.
But I've struggled as a mother to always keep my voice soft. I have yelled. Once, I was so upset at my rambunctious preschooler that I yelled at her. Then I felt terrible. I knew I had done wrong. I cried and asked her forgiveness. She said quickly, "It's OK mom! All the carpool moms yell at their kids!" I had a good laugh, knowing that while that might have been my daughter's perception and not entirely accurate, at least I was in good company, as I admired the moms who drove in our carpool.
I have learned that while I have struggled to practice what I plead for, the Lord is super patient and willing to let me make mistakes, repent, and try again. So I'm trying to remember that for myself AND for my family members.
💗 Delicious, wholesome food
Gathering together for a yummy, home-cooked meal? There are few things as good, especially when it is in a happy home with the people you love. Our family cookbook contains some of the recipes we have enjoyed making together. Go to the Feed 'Em to learn more.
💗 Fun times learning, working, and playing together
Having fun together is one of my favorite parts of family life! But family life isn't always fun. So we keep trying. When we hurt one another's feelings by interacting in non-Christlike ways, we try to wrok things out: to communicate about it, to ask forgiveness, to try to repent and not do it again. And we repeat that when we do it again.
Teaching children to learn to learn, to learn to work, and to learn to be active and have fun playing together all take work! But it is work that is worth the effort. Go to my Teach 'Em and Enjoy 'Em tabs to learn more.
💗 A beautiful, comfortable, clean, safe, organized refuge
A beautiful, peaceful home is akin to heaven. This doesn't mean that great things can't happen in a messy, disorganized home. But it just means it's more enjoyable and sometimes easier in a clean, organized one that has loving touches all around. Organization in a home can make a big difference, I believe to a person's ability to perform more successfully. Go to my Organize 'Em tab to learn more.
Safe, however, is foundational, even critical to a loving home. I did NOT like the times in my childhood when I did not feel safe in my own home. God does not want that; neither does any child. And frankly, I don't think parents, when they are in their right minds and hearts, desire for their children to feel that way, too. Parents have to decide that they want a safe home more than they want their own way.
You have to be committed to a home free of abuse in any form–verbal, emotional, physical, sexual, drug or alcohol, anything!–so that your children can feel safe. Safe to share their fears. Safe from being chewed out when they mess up. Safe to know that you make mistakes, too, and that together we can get better. Safe to choose their own beliefs and share their own opinions. I want my children to feel safe. Being so strong-willed myself, I think it's something I've had to work on to learn to control my anger, my demands, and my desires for conformity. But the more I see how God honors each of his children's agency, I want to do the same. I am learning as I parent. I want our home to feel safe, always!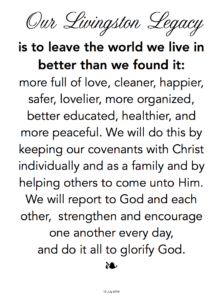 💗 An example of the gospel in action
Repentance, or the willingness to try to change my own behavior, is at the heart of the gospel for me. I want my children to be able to witness a change of heart in their own home, in me. To know Christ lives because they have felt His presence here. I want them to be able to feel the Spirit in prayer. And witness miracles that come when we fast and pray together. And blessings that come from obedience to God's laws. Then they will know and have a greater desire personally to have the gospel of Jesus Christ in their lives.
Our family mission statement reflects what I hope to accomplish in our home. If our children can see me and my husband doing these things in our own lives, then they will know that they can also accomplish these goals in their lives as they leave home.
💗 Me
I am grateful to heaven and to my husband for giving me the gift of being a stay-at-home mom. Being home full-time allows me to give myself to my roles as wife, mother, homemaker, extended family member, writer, neighbor, and community servant so much more than I could have if I had worked outside of my home. Someday I may work full-time outside our home, but for now, I feel grateful and happy for the privilege of being home. 💗 To learn more about me, go here.