I love quotes! They inspire me! They are framed on the walls of my mind. Here are some of my favorite quotes about children, motherhood, and families:
QUOTES ABOUT MARRIAGE
"We have always been a team and always will be. I think listening to my wife, next to listening to the Holy Ghost, has been the most important influence in my life." Elder Robert D. Hales (1932-2017)
QUOTES ABOUT HOME
"The home is the great laboratory of love. There the raw chemicals of selfishness and greed are melded in the crucible of cooperation to yield compassionate concern and love one for another.12″(Elder Russell M. Nelson, "Our Sacred Duty to Honor Women," April 1999 General Conference)
QUOTES ABOUT CHILDREN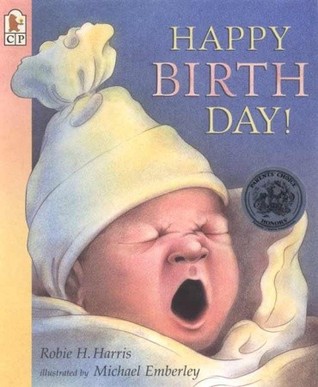 (Click on the photo to learn more about this book.)
"Children are the past, the present, and the future all blended into one. They are consummately precious. Every time a child is born, the world is renewed in innocence." Boyd K. Packer, "Children," April 2002 general conference.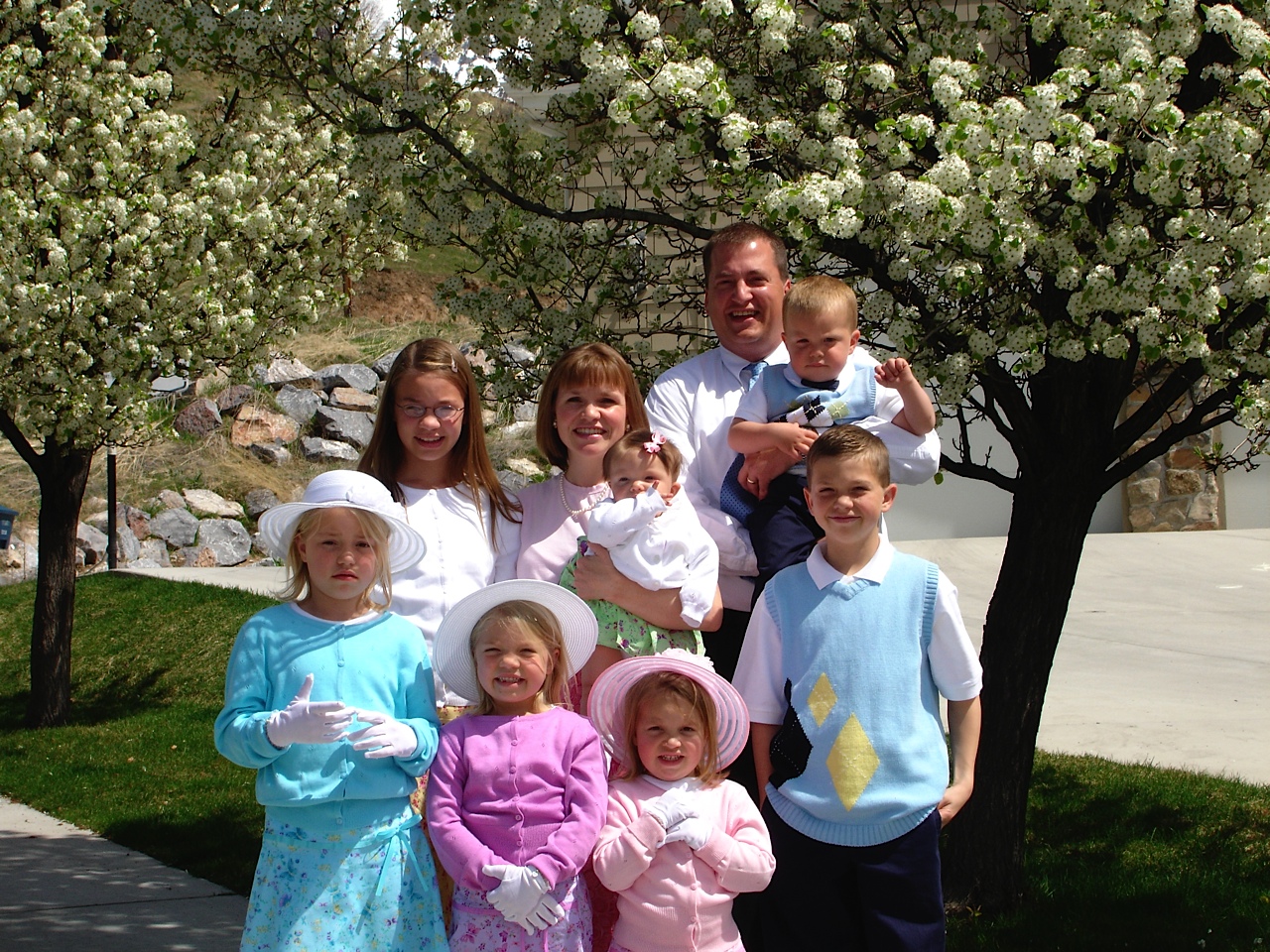 "Years went over, and the Giant grew very old and feeble. He could not play about any more, so he sat in a huge armchair, and watched the children at their games, and admired his garden. 'I have many beautiful flowers,' he said; 'but the children are the most beautiful flowers of all.'" (From The Selfish Giant by Oscar Wilde)
How can I help my teens?
"There are other ways to reach out; you are already engaged in many of them. Your habits of family prayer and scripture reading will create more lasting memories and greater changes of heart than you may realize now. Even apparently temporal activities, such as attending an athletic event or watching a movie, can shape a child's heart. What matters is not the activity but the feelings that come as you do it. I have discovered a good test for identifying activities with the potential to make a great difference in a young person's life. It is that they suggest the activity out of an interest they feel has come to them as a gift from God. I know that is possible from my own experience." President Henry B. Eyring, "Help Them Aim High," October 2012
 Want to read an amazing talk about how children teach us?  "Becometh as a child" by Elder Neal A. Maxwell, April 1996 general conference.
QUOTES ABOUT MOTHERHOOD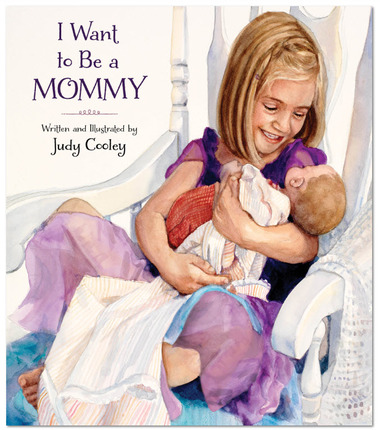 (Click on the photo to learn more about this book.)
"Bear, borne, carry, deliver. These are powerful, heartening messianic words. They convey help and hope for safe movement from where we are to where we need to be—but cannot get without assistance. These words also connote burden, struggle, and fatigue—words most appropriate in describing the mission of Him who, at unspeakable cost, lifts us up when we have fallen, carries us forward when strength is gone, delivers us safely home when safety seems far beyond our reach. 'My Father sent me,' He said, 'that I might be lifted up upon the cross; … that as I have been lifted up … even so should men be lifted up … to … me.'5
"But can you hear in this language another arena of human endeavor in which we use words like bear and borne,carry and lift,labor and deliver? As Jesus said to John while in the very act of Atonement, so He says to us all, "Behold thy mother!"6 (Elder Jeffery R. Holland, "Behold Thy Mother," October 2015 General Conference)
"During my professional career as a doctor of medicine, I was occasionally asked why I chose to do that difficult work. I responded with my opinion that the highest and noblest work in this life is that of a mother. Since that option was not available to me, I thought that caring for the sick might come close. I tried to care for my patients as compassionately and competently as Mother cared for me.
"Many years ago the First Presidency issued a statement that has had a profound and lasting influence upon me. 'Motherhood,' they wrote,'is near to divinity. It is the highest, holiest service to be assumed by mankind. It places her who honors its holy calling and service next to the angels.'3" (Elder Russell M. Nelson, "Our Sacred Duty to Honor Women," April 1999 General Conference)
"No wonder the men of God support and sustain you sisters in your unique roles, for the act of deserting home in order to shape society is like thoughtlessly removing crucial fingers from an imperiled dike in order to teach people to swim" (Elder Neal A. Maxwell, "Women of God," April 1978 General Conference).
"Mothers who know are nurturers. This is their special assignment and role under the plan of happiness.5 To nurture means to cultivate, care for, and make grow. Therefore, mothers who know create a climate for spiritual and temporal growth in their homes….
"Mothers who know are always teachers. Since they are not babysitters, they are never off duty. A well-taught friend told me that he did not learn anything at church that he had not already learned at home. His parents used family scripture study, prayer, family home evening, mealtimes, and other gatherings to teach. Think of the power of our future missionary force if mothers considered their homes as a pre–missionary training center. Then the doctrines of the gospel taught in the MTC would be a review and not a revelation. That is influence; that is power." ("Mothers Who Know," Sister Julie B. Beck, October 2007 General Conference).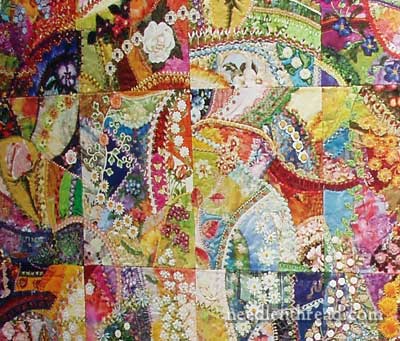 "[Any home] can be [a] righteous [home] where individuals love each other, love the Lord, and strengthen each other.
"Let me give you an example. Here are two quilts. Both are handmade, beautiful, and delightful to snuggle down in or wrap around a grandchild. Now look at this quilt. It's a Hawaiian quilt with a strong, predictable pattern. We can look at half of the quilt and predict what the other half looks like. Sometimes our lives seem patterned, predictable in happy ways, in order.
"Now look at this second quilt. This style is called a crazy quilt. Some pieces are the same color, but no two pieces are the same size. They're odd shapes. They come together at odd angles. This is an unpredictable quilt. Sometimes our lives are unpredictable, unpatterned, not neat or well-ordered.
"Well, there's not one right way to be a quilt as long as the pieces are stitched together firmly. Both of these quilts will keep us warm and cozy. Both are beautiful and made with love. There's not just one right way to be a Mormon woman, either, as long as we are firmly grounded in faith in the Savior, make and keep covenants, live the commandments, and work together in charity."
(Sister Chieko N. Okasaki, "Strength in the Savior," October 1993 General Conference)
"The ability to qualify for, receive, and act on personal revelation is the single most important skill that can be acquired in this life….Revelation can come hour by hour and moment by moment as we do the right things. When women nurture as Christ nurtured, a power and peace can descend to guide when help is needed. For instance, mothers can feel help from the Spirit even when tired, noisy children are clamoring for attention, but they can be distanced from the Spirit if they lose their temper with children….Because personal revelation is a constantly renewable source of strength, it is possible to feel bathed in help even during turbulent times." Sister Julie B. Beck, "And Upon the Handmaids in Those Days Will I Pour Out My Spirit"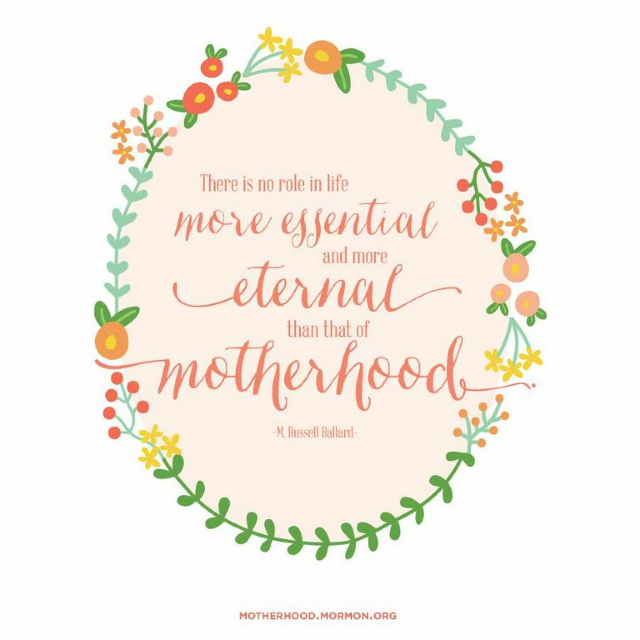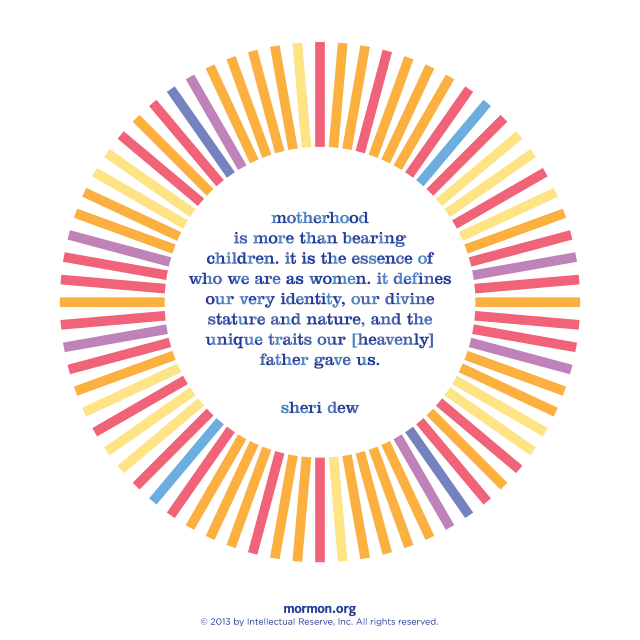 QUOTES ABOUT HANDLING THE TOUGH TIMES
Take it one day at a time: "A book I read recently, titled Lone Survivor, recounts the tragic story of a four-man team of U.S. Navy SEALs on a covert mission in a remote sector of Afghanistan five and one-half years ago. When they were inadvertently discovered by shepherds—two men and a boy—these specially trained Navy servicemen had a choice either to kill the two or let them go, knowing that if they let them live they would disclose the team's location and they would be attacked immediately by al Qaeda and Taliban forces. Nevertheless, they let the innocent shepherds go, and in the firefight that followed, only the author, Marcus Luttrell, survived against well over 100 attackers.
"In his book, Luttrell recounts the extreme training and endurance required for one to qualify as a SEAL in the U.S. Navy. In Luttrell's training group, for example, of the 164 men who began, only 32 managed to complete the course. They endured weeks of near-constant physical exertion, in and out of cold ocean water, swimming, paddling and carrying inflatable boats, running in sand, doing hundreds of push-ups a day, carrying logs through obstacle courses, and so forth. They were in a near-perpetual state of exhaustion.
"I was impressed by something a senior officer said to the group as they began the final and most demanding phase of their training.
" 'First of all,' he said, 'I do not want you to give in to the pressure of the moment. Whenever you're hurting bad, just hang in there. Finish the day. Then, if you're still feeling bad, think about it long and hard before you decide to quit. Second, take it one day at a time. One [phase] at a time.
" 'Don't let your thoughts run away with you, don't start planning to bail out because you're worried about the future and how much you can take. Don't look ahead to the pain. Just get through the day, and there's a wonderful career ahead of you.' 1
"Generally it is good to try to anticipate what is coming and prepare to deal with it. At times, however, this captain's counsel is wise: "Take it one day at a time. … Don't look ahead to the pain. Just get through the day." To worry about what is or may be coming can be debilitating. It can paralyze us and make us quit.
"In the 1950s my mother survived radical cancer surgery, but difficult as that was, the surgery was followed with dozens of painful radiation treatments in what would now be considered rather primitive medical conditions. She recalls that her mother taught her something during that time that has helped her ever since: 'I was so sick and weak, and I said to her one day, "Oh, Mother, I can't stand having 16 more of those treatments." She said, "Can you go today?" "Yes." "Well, honey, that's all you have to do today." It has helped me many times when I remember to take one day or one thing at a time.' " (Elder D. Todd Christofferson, "Give Us This Day Our Daily Bread," CES Fireside for Young Adults,  January 9, 2011, Brigham Young University)
QUOTES ABOUT FAMILIES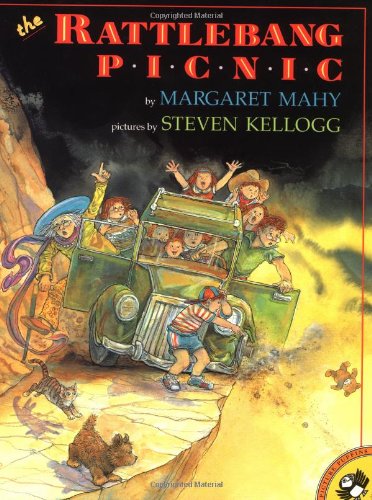 (Click on the photo to learn more about this book.)
"The family is central to the Creator's plan for the eternal destiny of His children." ("The Family: A Proclamation to the World")
"When the seas of life are stormy, a wise mariner seeks a port of peace. The family, as we have traditionally known it, is such a refuge of safety. "The home is the basis of a righteous life and no other instrumentality can take its place or fulfil its essential functions." 8Actually, a home is much more than a house. A house is built of lumber, brick, and stone. A home is made of love, sacrifice, and respect. A house can be a home, and a home can be a heaven when it shelters a family. When true values and basic virtues undergird the families of society, hope will conquer despair, and faith will triumph over doubt" (President Thomas S. Monson, "Dedication Day," October 2000 general conference).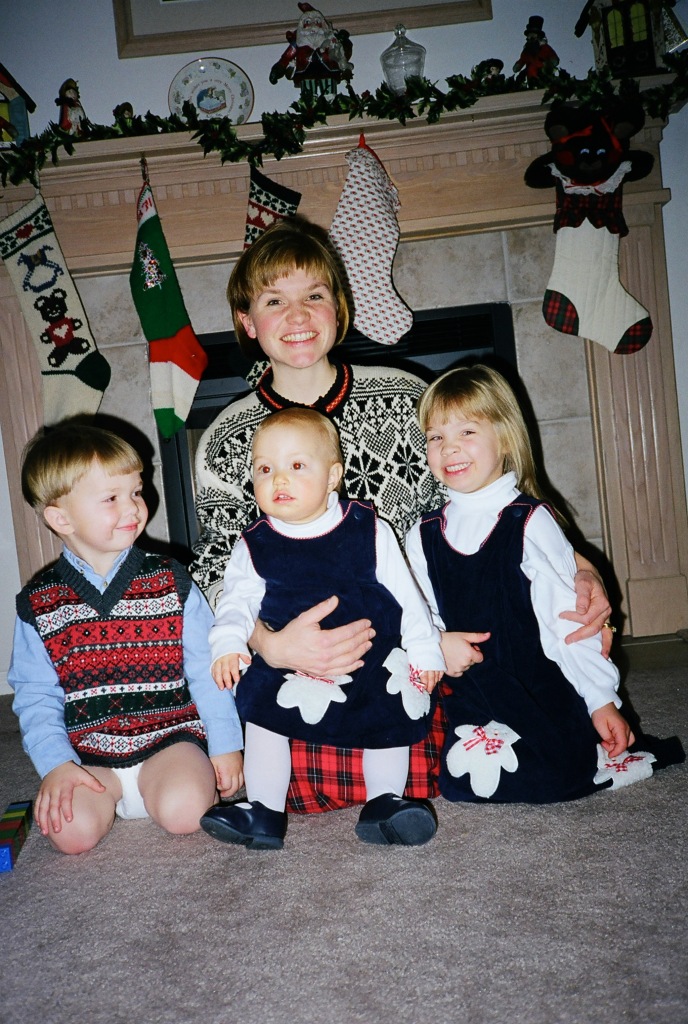 QUOTES ON TRUTH
Divine law is incontrovertible and irrefutable. Divine law cannot be denied or disputed. And when God's laws are obeyed, relevant blessings always result! Blessings are always predicated upon obedience to applicable law. President Russell M. Nelson, "Prophets, Leadership, and Divine Law," Worldwide Devotional for Young Adults • January 8, 2017 • Brigham Young University)
QUOTES ON DISCIPLESHIP
"No, following the Savior will not remove all of your trials. However, it will remove the barriers between you and the help your Heavenly Father wants to give you. God will be with you. He will direct your steps. He will walk beside you and even carry you when your need is greatest."  (President Dieter F. Uchtdorf, "A Yearning for Home," October 2017)
If you like these, check back later as quotes are added periodically to this page.