Tacky the Penguin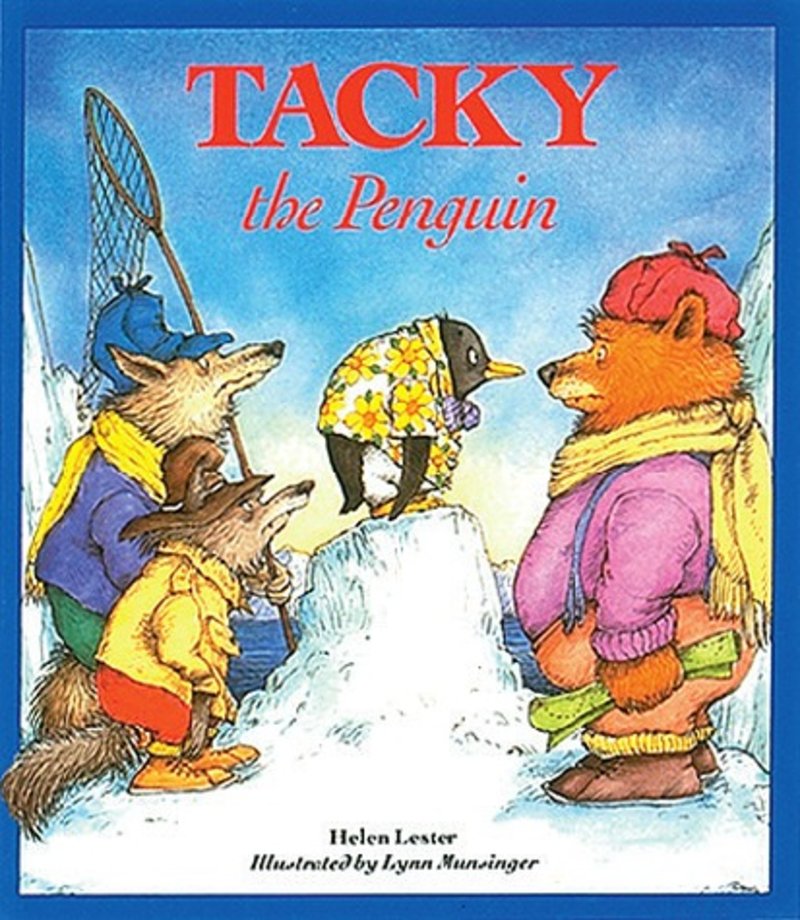 "Tacky was an odd bird but a very nice bird to have around." (Tacky the Penguin by Helen Lester. Illustrated by Lynn Munsinger.)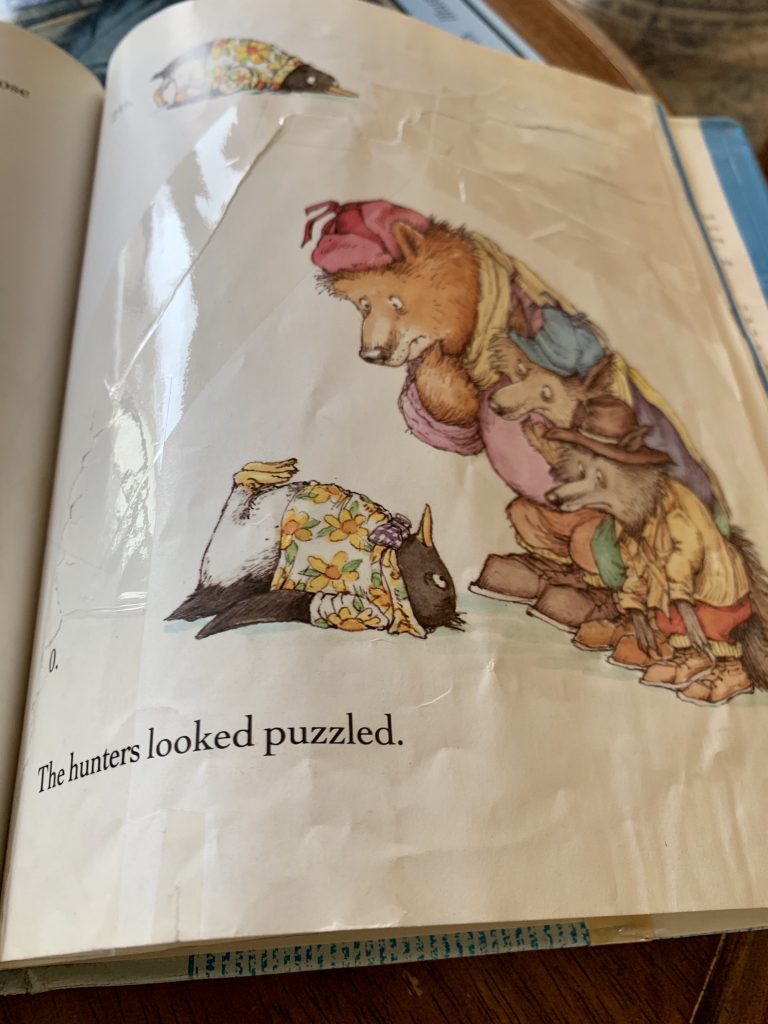 Tacky is a penguin who is quite different from the other penguins around him: socially awkward, dresses in loud Hawaiian shirts, does cannonballs into the water. He just doesn't seem to fit in.
But when hunters come around looking for penguins to catch, who do you think it is that saves the day?
This is a darling story about how each person is valuable to the whole. I am reminded of 1 Corinthians 12:14,17: "For the body is not one member, but many….If the whole body were an eye, where were the hearing? If the whole were hearing, where were the smelling?" We matter, we each contribute. No matter how different a child may be from another, we each are needed. Children AND adults need to learn that, and this a good book to help share that critical message.
We got this book used at a library sale, and the ripped and taped pages show how often our children read and enjoyed this book when they were young!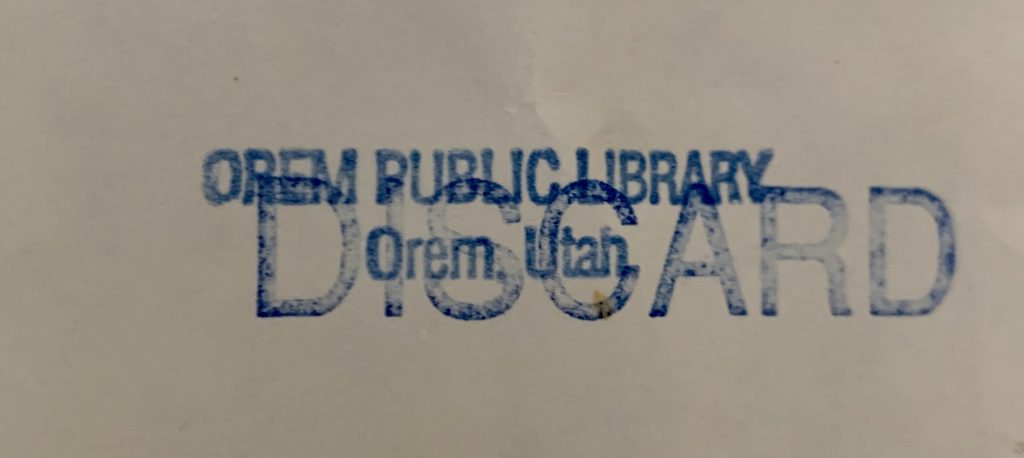 (Libraries often sell books that are no longer in circulation because of reasons such as wear and tear. It's a good opporutnitiy to get books for a really good price, particularly when you have young children who are still learning how to take care of a book!)
Society sends a message at times that people should be "discarded" as not valuable or important because they might be a little quirky or beaten up as well. "Man looketh on the outward appearance, but the Lord looketh on the heart" (1 Samuel 16:7). Thank goodness we know better! I'm reminded of how "the worth of souls is great in the sight of God" (Doctrine & Covenants 18:10). No matter what you have been through, what you look like, or what your family history is, YOU matter. YOU can have a positive influence for good on those around you.
---
---