10 Minutes with Mom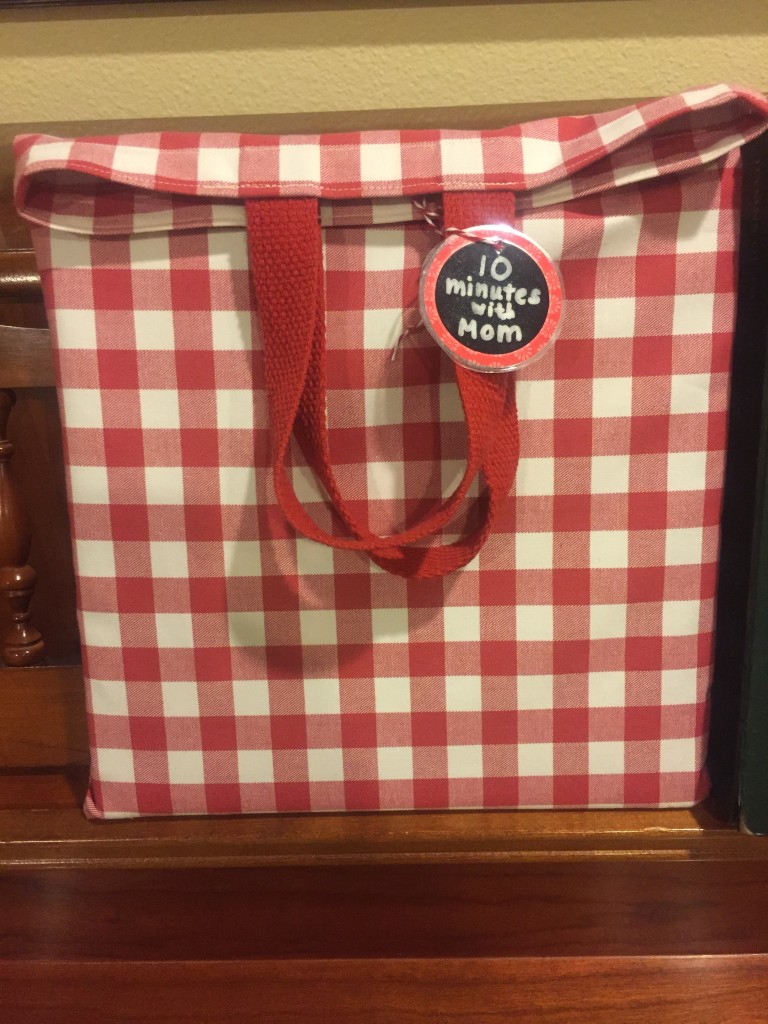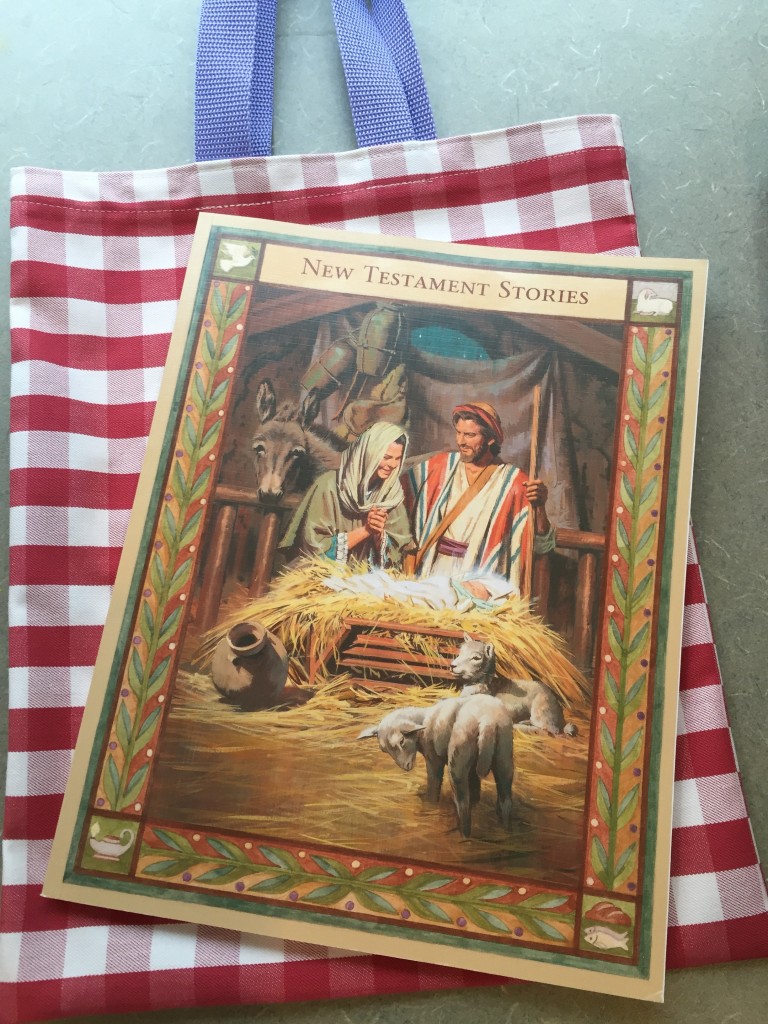 I love being an Activity Days leader in my neighborhood. When I meet with these 8-9 year old girls, I feel Heaven's love for them. When I prayerfully plan activities, I see Heaven's hand in helping me choose meaningful activities. I keep being reminded how Heavenly Father knows each of his children and wants to bless them, from their earliest days.
In November, I had an impression for a December activity: to invite the mothers to come and to have the girls share the gift of music that they had been working on during the year as well as to sing some Christmas songs that they could learn beforehand. So we prepared by making invitations and learning how to sing (and conduct) two Christmas songs from The Children's Songbook. I texted the moms and told them that they would also be singing a song for their daughters, "Oh, Hush Thee My Baby." 
As the day approached for our celebration, I had some other ideas come to me: to prepare a gift for each mother and daughter that would allow them to study the Savior's life together. I had in my mind the thought, "10 Minutes with Mom."
I purchased some New Testament story books and some webbing for bag handles and, using some fabric I had on hand, sewed each girl a bag. I made a tag that said "10 minutes with Mom" on the front and had some suggestions for those 10 minutes on the back: to begin with prayer to invite the Spirit, to read and discuss a story from the life of Christ, and to set or review "Faith in God" goals together. (I told them when I gave them their bags that they might keep their Faith in God booklets in their bags, too.)
I woke up early the day of the party and was able to get an early start on sewing the bags. With the help of my children, one mother who picked up some more webbing for me, and the Lord, I was able to get everything, including the bags, prepared for the party.
During our activity, we sang and read quotes about our divine nature as daughters of God, of Mary and Jesus' mission on earth, and of our missions on earth. Each mother shared about the birth of her daughter. They shared sacred feelings and thoughts. We watched two videos from the #ASaviorIsBorn campaign. The Spirit was there. I felt so much love from heaven for each mother and daughter. I felt so thankful to know them and to get to have that hour with them!
I have loved being able to have my 10 minutes with Anna each day. During the press of the holiday, we missed some days, and I felt eager to get back to it. It's such a sweet gift to get to read, think, and talk about sacred things with my children.
I thought, when I was sewing these bags, that I should share how easy it is to sew a bag like the ones I made. So I took photos so that I could share:Cut an 11 3/4″ by 29 1/4″rectangle out of sturdy fabric, such as mid- to heavyweight cotton. Your rectangle could be larger if you wanted.
Fold down the wrong side of the short ends of the fabric (what will be the top of the bag) 1/4″ and press.
Fold that edge down again 3/4″ and press.  Repeat on the opposite end of the rectangle. Be sure that you turn the fabric in toward the folded down edge.
Cut two straps out of webbing (nylon or cotton fabric webbing), 16″ long each. I got a different color webbing for each girl.
Put glue stick glue on the ends of both straps. This is just to help the webbing stay in place until it is sewn in place. Be sure to put both straps in place, under the folded end, an equal distance from both sides of the rectangle on either end. I put my straps at 3 3/4″ from the outside of the fabric.
Unfold the end of the fabric and stitch back and forth over the straps on the 1/4″ folded end. Trim threads.
Fold the fabric rectangle in half so that right sides are together. With the 1/4″ top hem matched, backstitch at the top about 3/8″ from the edge (or whatever seam allowance you want). Stitch the side of the bag, back stitching at the top and end. When you get to the end of one side, turn it around and return stitch to the top. This will reinforce the bag side. Repeat on the other side of the bag. Trim threads.
Turn the bag right side out, putting the straps inside the bag. Stitch at about 1/8″ to 1/4″ away from the folded (left) edge of the top hem. Start at a seam and backstitch, then stitch all the way around. When you get to a strap, go forward over the strap, reverse, and continue forward again. Back stitch when you get to the point where you started, and trim threads.
Move the presser foot over so that the needle will stitch at 1/8″-1/4″ away from the RIGHT edge of the top hem. When you get to a strap, pull it forward and stitch over the top, reverse, and go forward again. When you get to the point where you started stitching, backstitch and trim threads.
You have completed your bag! When I was doing these bags back-to-back, with all the pieces assembled and top hems pressed, I could sew the bag in about 15 minutes.
I created the tags using black chalkboard stickers and putting them on circles of red patterned cardstock (I happened to have a circle die cut, the cardstock, the stickers, and the chalk marker, and the stickers just happened to fit in those cardstock circles left over from other projects. I didn't spend a dime this time. I LOVE IT WHEN STUFF LIKE THIS HAPPENS TO JUST WORK OUT! Sweet tendermercies!)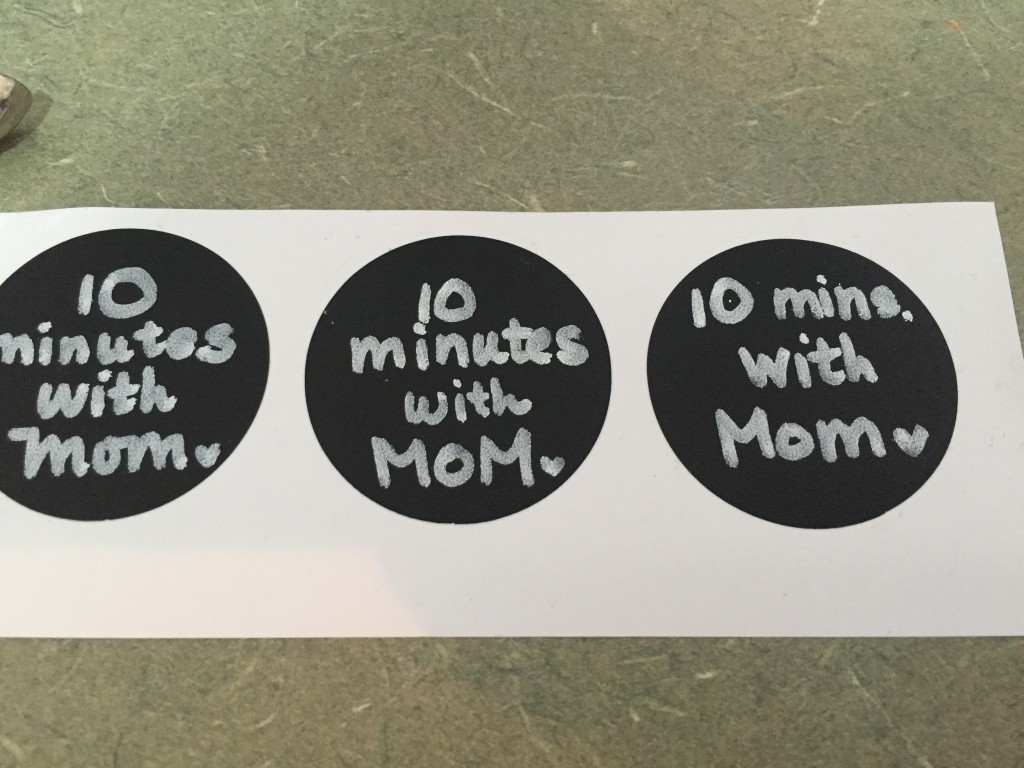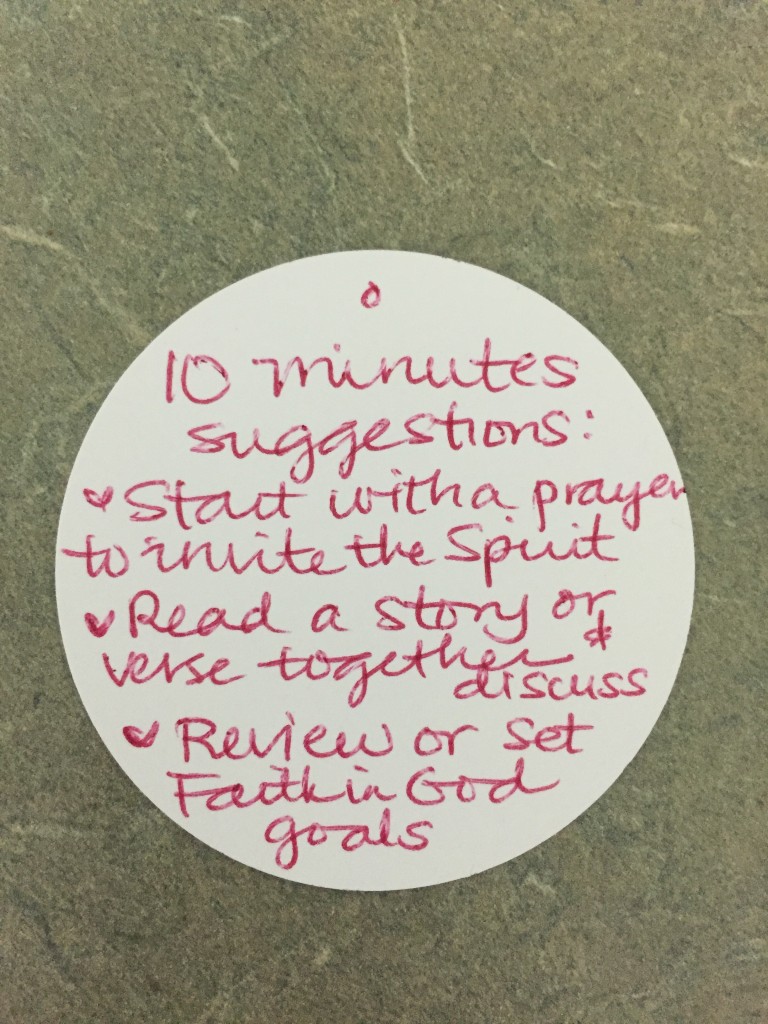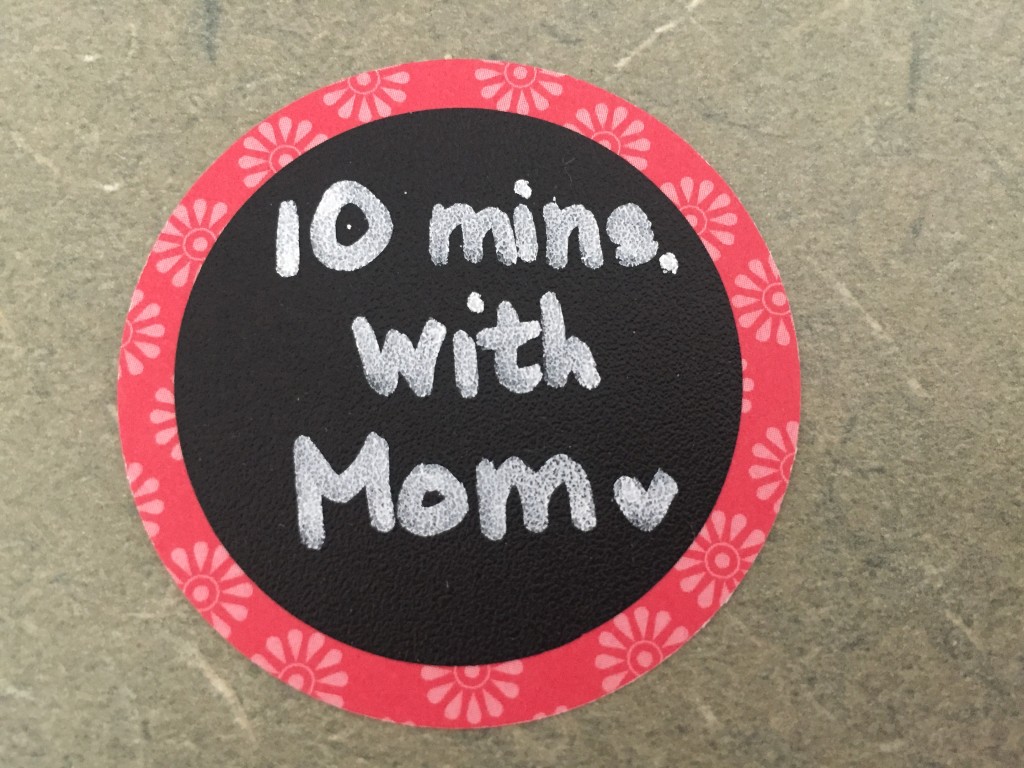 ---
---