100 posts and mortal experience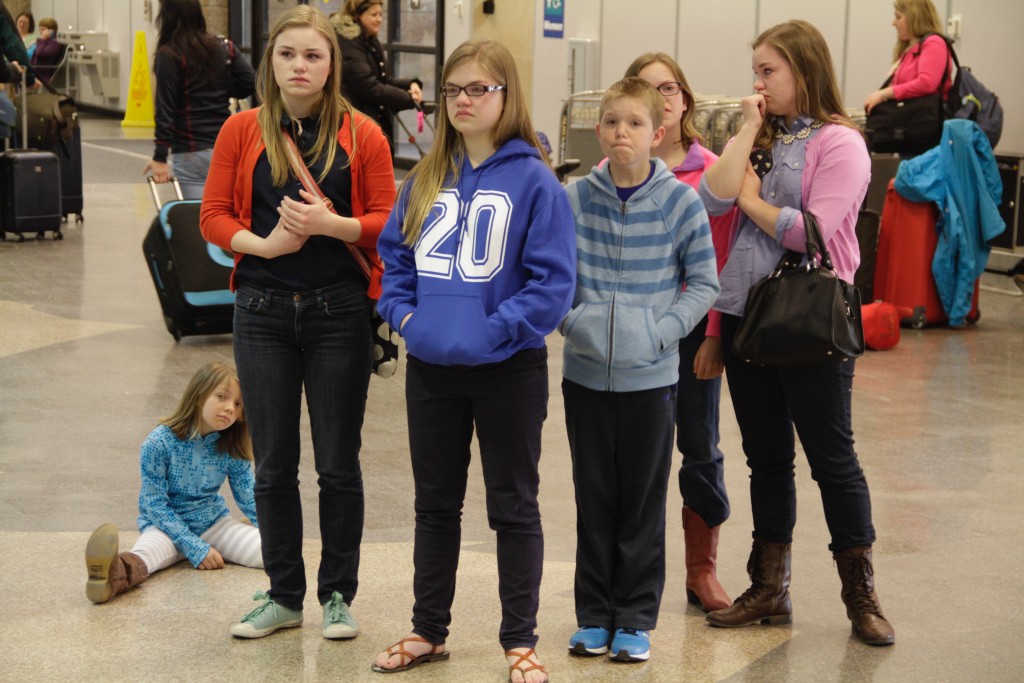 I was just looking at my messy laptop, covered with photos that I had pulled off of iPhoto to upload here a couple of months ago that I haven't had time to post about. I opened up a few. I found this one from Nate's mission departure at the SLC airport.
Contrast it with this one, from his return: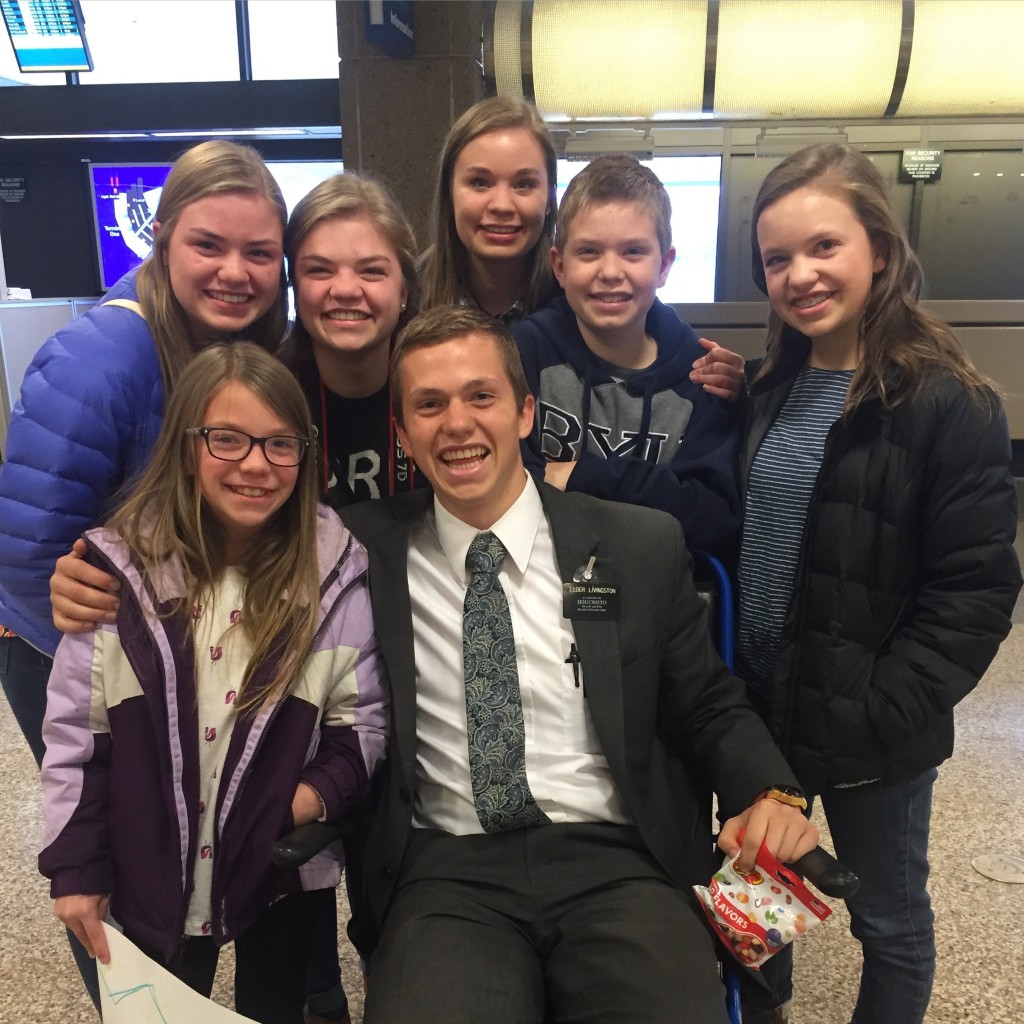 It made me wonder what farewells in heaven are like. Are there family members who weep when someone is sent to earth? I know that there is rejoicing upon their return.
There are a lot of analogies that are easier for me to contemplate after the experience of having a child leave for a significant time and return home. I can empathize in the tiniest way with how Heavenly Father might feel about us leaving and returning home.
Once, when my step-father was dying, he asked Lane to give him a priesthood blessing. In that blessing was a special part about how Heavenly Father was so excited to see him and had missed him so much. I was very touched to hear those very personal words. I hope Doug doesn't mind me sharing that. I don't think he would. I think he would want people to know that no matter how young or old we grow, or where we are in our spiritual maturity, we are still children to our Heavenly Father, and He knows us individually and loves us unconditionally, individually, and immensely. I felt that during that blessing.
I'm grateful for all of the experiences, both sweet and difficult, that we get by being a part of a family. Making home a part of heaven is a great journey. "The home is where we are nurtured and where we prepare ourselves for living in mortality. It is also where we prepare ourselves for death and for immortality because of our belief and understanding that there is life after death, not only for the individual but also for the family" (Robert D. Hales, "The Eternal Family"). I have tasted so much already about conception, birth, pain, challenge, love, growth, patience, happiness, sadness, and death. I know I've only tasted a very thin sliver of the collective human experience, but I'm grateful for what I've had. I'm so grateful I got to come to earth, that my parents chose to have me. What a gift it is to be alive!
There's so much I wish I had time to write about! I write 100 posts in a month in my head, but I only have time to type out a few. I wasn't even planning to write this one, but I'm glad I got that little memory recorded. Life is sacred. It's worth remembering.
---
---