How do I know if the person I want to marry is right for me?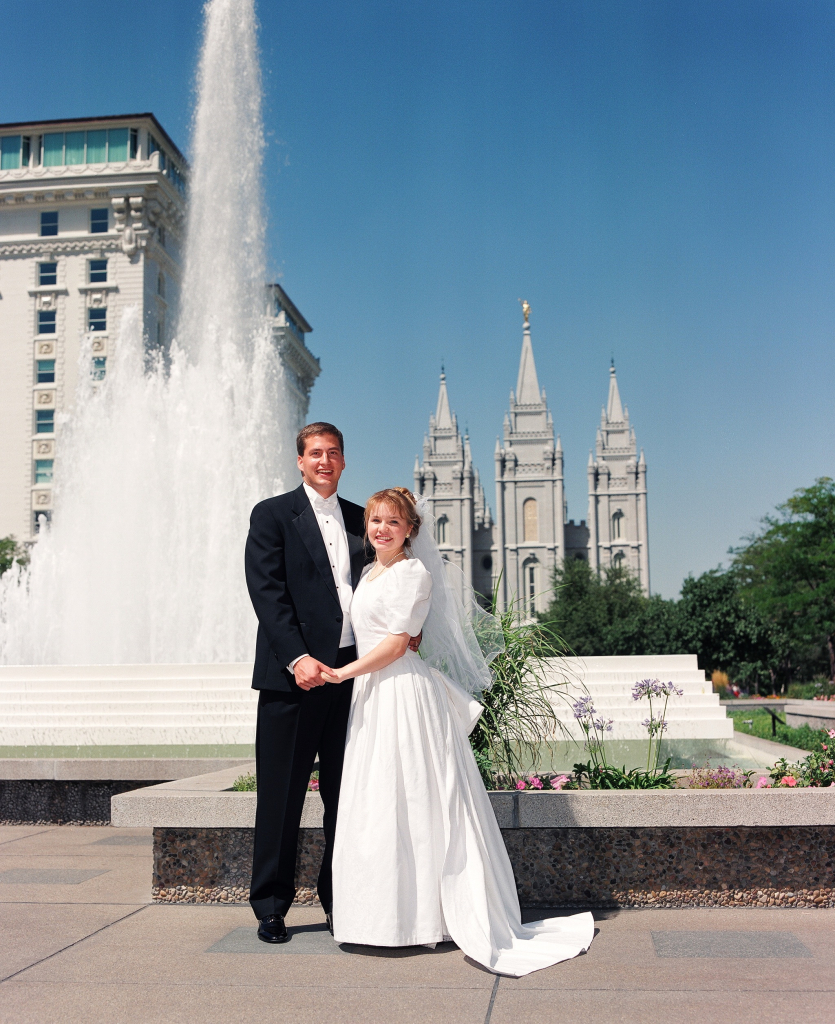 Lane and I celebrate our 25th wedding anniversary this month. He is my best friend, and I feel incredibly grateful that we chose each other and that the Lord has helped us so much as we have worked to stay close and create a strong marriage.
Great angst
But I wasn't sure any of that would happen before getting married! In fact, this topic was a source of great angst for me when I was a young single adult.
And while I could write another post about how I got my answer for myself, I don't actually have the answer to that question entirely for anyone else. But I do have some great resources that I discovered while preparing to teach the young women (ages 12-18) in my church congregation about preparing for marriage and motherhood last Sunday.
Climb up the family tree
I loved this line from an article that I read: "One way to get [to know a person]…is to climb up his family tree and look around.Studies seem to show that people who marry within their own group (religion, ethnic background, and socio-economic status) seem to get along better. Do you have similar values? Are you friends? Do you enjoy the same types of people and the same types of activities? Do you agree on issues concerning children? You may not be able to answer yes to all of these questions, but you will at least know which questions come up with no answer. This may force you to ask about the possible risks involved if you were to marry." (Darwin L. Thomas, "How and by what means can I know when I have found the right person to marry? How many values must I compromise? My boyfriend (a returned missionary) and I can make each other happy, but we argue a lot." March 1972 New Era)
I think it is critical to know if there has been abuse, addiction, or any other serious issues in your future spouses family, so that you can decide how that might affect your relationship. I was particularly concerned to know how my future husband's parents interacted and how his dad treated his mom.
Birds of a feather
An associate professor of psychology at Brigham Young University wrote an article that Rebecca reviewed in FHE this week and that has some great suggestions (that worked for me back when I was dating):
"Birds of a feather flock together:" Stats show people who are similar have more success in marriage than those who are opposite. "Water seeks its own level."
"Stop looking for your soul mates:" That is a false idea, that we have soul mates. So look for someone that you want to journey with through life. Choose your love; love your choice. My mom taught me that! Good advice.
"Make a wise, inspired choice:" Enjoy the dating process (give yourself and others a break from wondering if "this is the one" from the minute they say hello) and work on developing the attributes you'd like to see in someone else. ("Choosing Whom to Marry" by Scott R. Braithwaite, Ensign, August 2018)
7 Questions
One woman, in a bonus online-only article in the March 2018 Ensignmagazine, provided seven questions you can ask that might help you save your future marriage from failure:
What is our overall vision for family life and our eternal family? What is most important to each of us?

What goals could we set that will help us achieve this vision?

Are there any conflicts between the two visions we have for family life? Why do they exist? Are either of us willing to compromise?

How will we support each other through our academic, professional, and family life?

How will we share and/or divide household labor?

What are we willing to sacrifice for our families?

How can we play different roles in the family but still maintain an equal partnership? ("These 7 Questions Can Save Your Marriage (Even before It Starts)" by Faith Sutherlin Blackhurst)
And 47 more
I also saw an article in the Two magazine (two.byu.edu) called "54 Questions to Ask before You Get Married" by Megan Komm. The online link didn't work, so I'm waiting for permission from the publisher to post all 54 questions here. (Check back soon!)
What my mission president told me
My mission president told me THREE times during my mission (to me specifically–not to a group of missionaries), that when I was thinking about marriage, to "fall in love with your head first and see if your heart follows."
It worked for me. I tried not to fall in love with my heart first, but I will say that attraction was the first thing that got my attention! Lane was good looking, kind, service-minded, tall… But I did take into consideration his family, the kind of home he grew up in, what his background was, etc. And we answered a lot of the kinds of questions suggested above while we were dating. My mind and heart were in agreement when we went to the temple together to get married…for time and all eternity.
I'm grateful for the help that heaven gave me in making my decision to marry Lane, because these past 25 years together have been a rewarding journey. Here's to about a trillion years more!
(I have more to write on this topic, but this is all I have time for today!)
---
---