1776 by David McCullough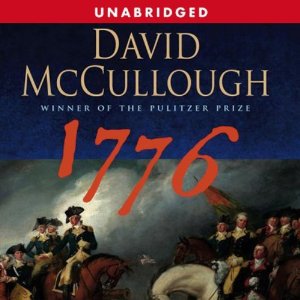 I started listening to 1776 in September, but put it aside after Sarah recommended another book. This month I will pick it back up as I try to catch up to Peter.
Peter is reading this book for 1 period of homeschool that he is doing. This is our first homeschooling post pre-school that we've ever done. We're trying it out as an experiment. His focus is U.S. History, and what better introduction than David McCullough? Lane is a huge fan of his, and so we have nearly all of his books.
Looking forward to listening to this!
---
---