25 year anniversary trip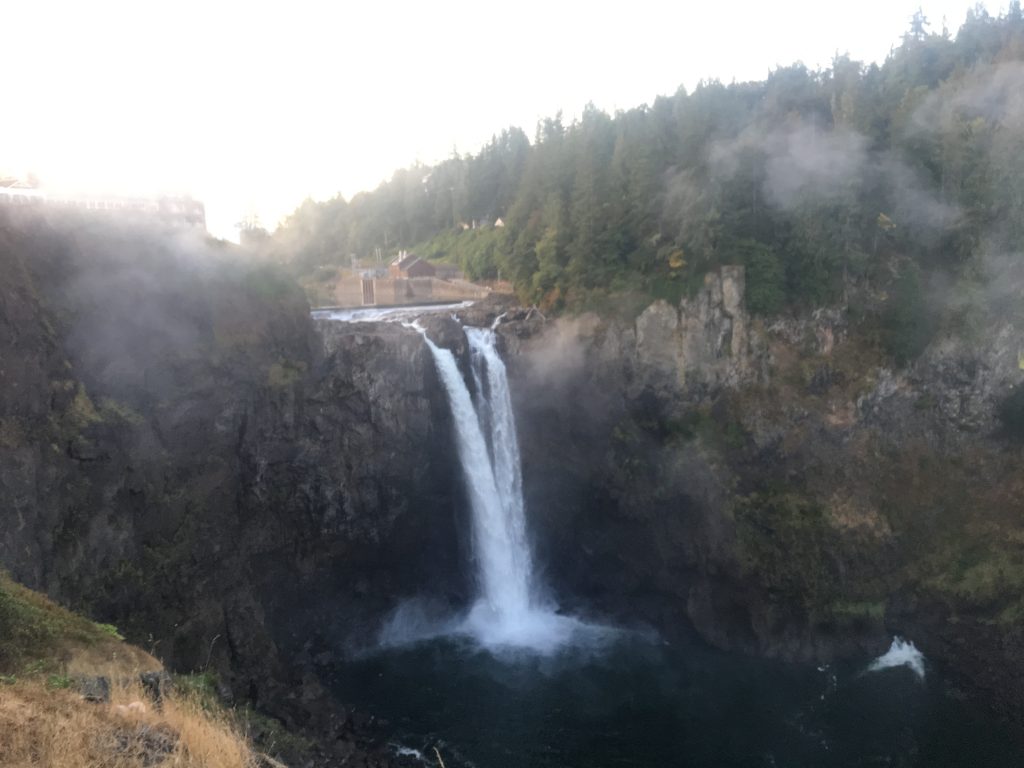 Lane and I had a fabulous time on our anniversary trip. It was just what I dreamed of: variety, activity, and beautiful scenery. Paired with simply being with my favorite person/eternal companion, I was in heaven!
We did have a few "hiccups" on our trip, like our lodging not working out that Lane had planned a week's worth of activities around, and so we switched locations for the rest of our trip. And it turned out to be fabulous! We loved where we went! Victoria B.C. is a simply beautiful location. Heavenly Father answered our prayers for help when we weren't sure what to do to turn the disappointment into a better memory.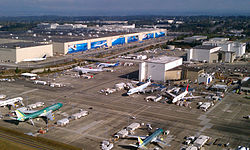 The Boeing Factory in Everett Falls, WA, was one of our first stops on our trip. (Photo credit: https://en.wikipedia.org/wiki/Boeing_Everett_Factory) We were amazed at the size of the building (larger than the Disneyland campus!) and the scope of the enterprise. It is astonishing to think that 6 million parts go into making one airplane. I'm grateful I don't have to do inventory there. (You have to purchase tickets in advance to go there. Just a heads up…)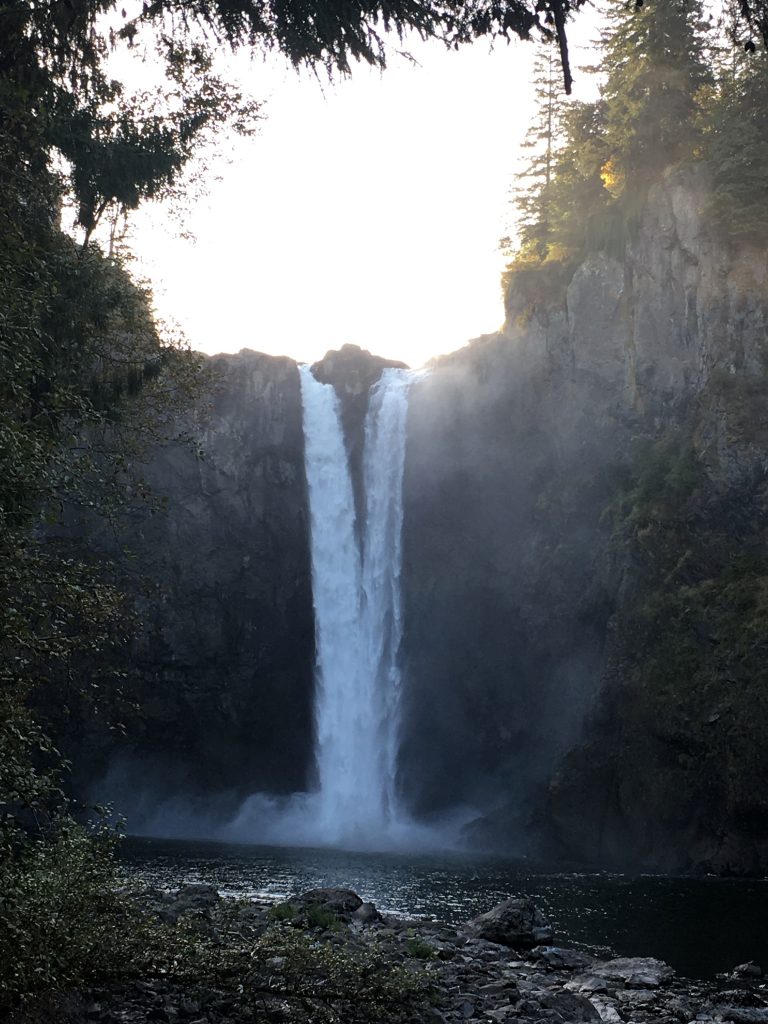 Our first night we stayed at Snoqualmie Falls. The waterfalls were gorgeous! We got up early the next morning to watch the sun rise over the falls. We learned that you can hike down to the base of the falls, which we did. The "forest" through which we hiked was so green and lush with such towering trees–I felt like I was walking through a Jurassic Park movie set!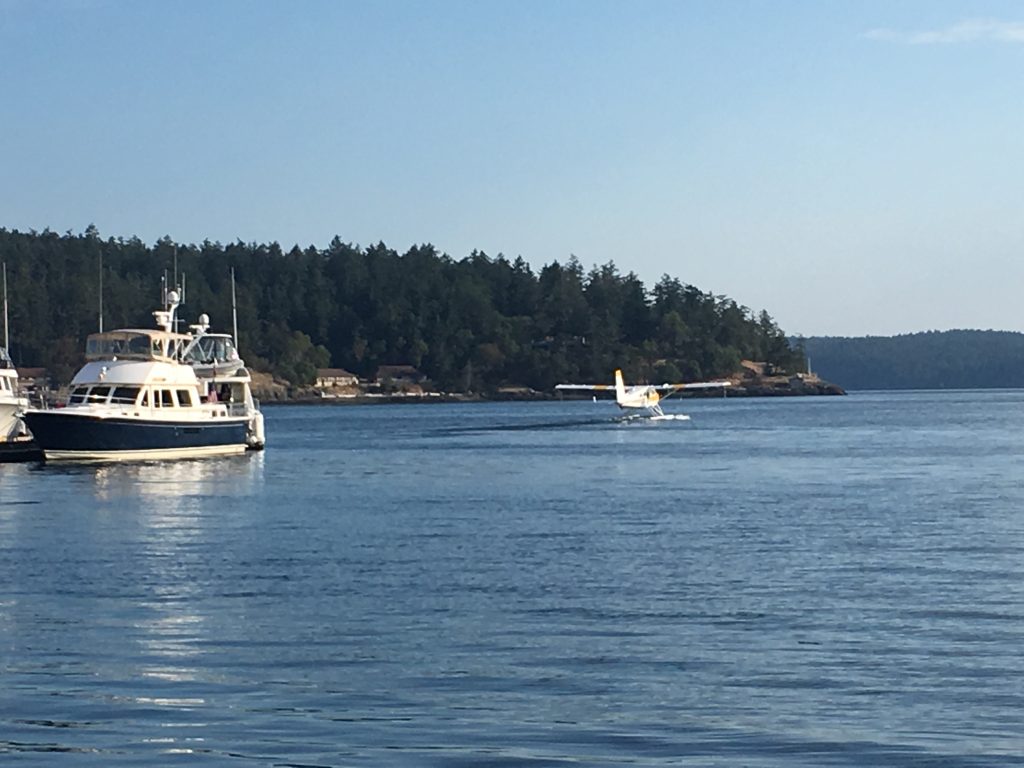 We traveled via car and ferry to Friday Harbor, in the San Juan Islands (Washington state), and loved the views there as well. I love getting to see all these different places the Lord has made!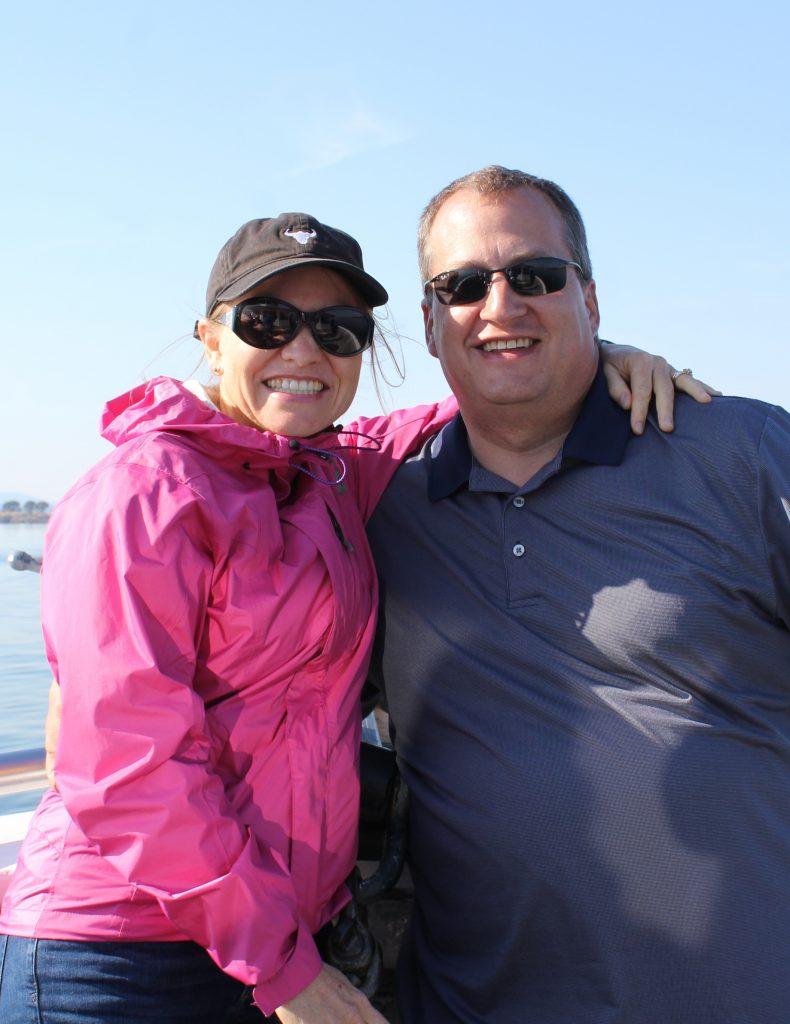 I have never gone whale watching before: we were grateful to get to see some orcas swimming together! The naturalists aboard our boat took some great photos that they shared with us later.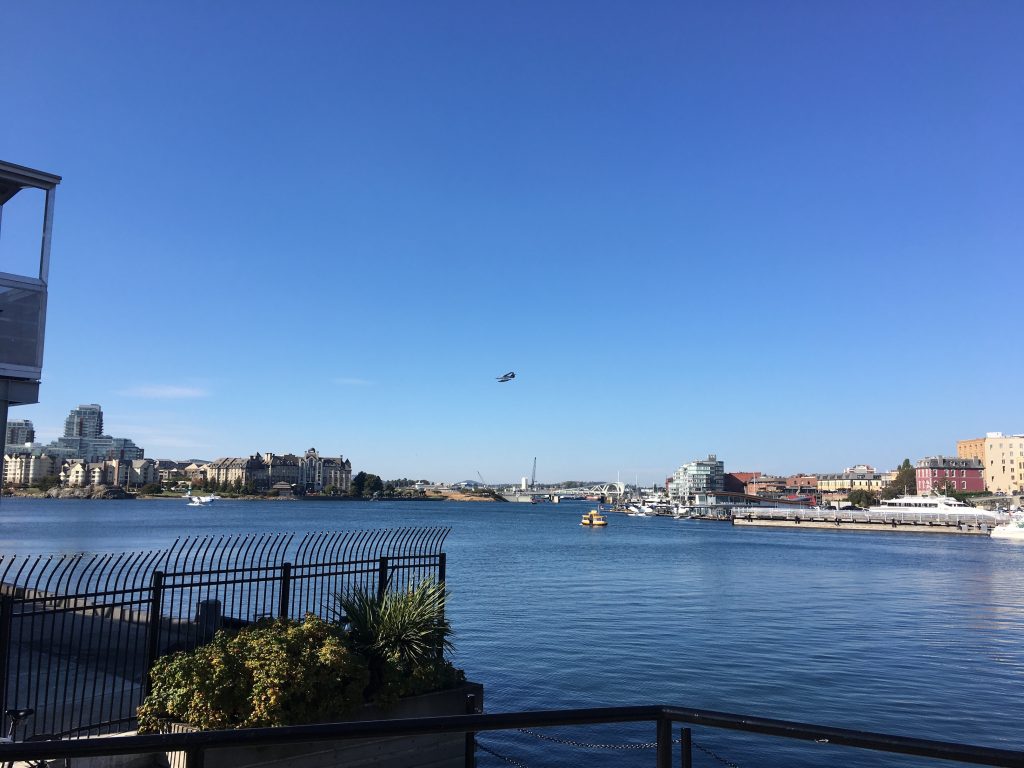 We enjoyed watching sea planes land and take off from Victoria, B.C.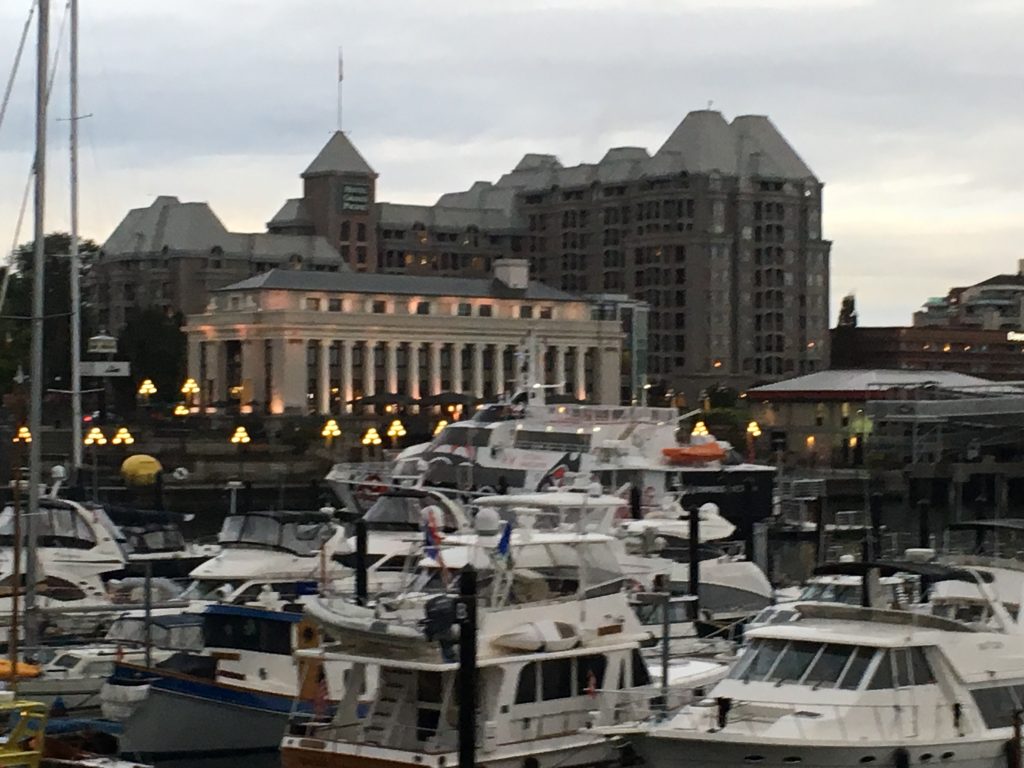 We had beautiful weather for most of our stay in Victoria, but we were grateful for the rain because they had had so much dryness and fires because of that, that they really needed the rain. Lane got sick with a bad cold the last 4 days of our trip, but it didn't stop us from enjoying our time together.
We took the ferry from Victoria to Vancouver, B.C., and drove through Langley, B.C. back to Snoqualmie Falls. It was a scenic circle that I would highly recommend to anyone who wants to see some great parts of the Pacific Northwest.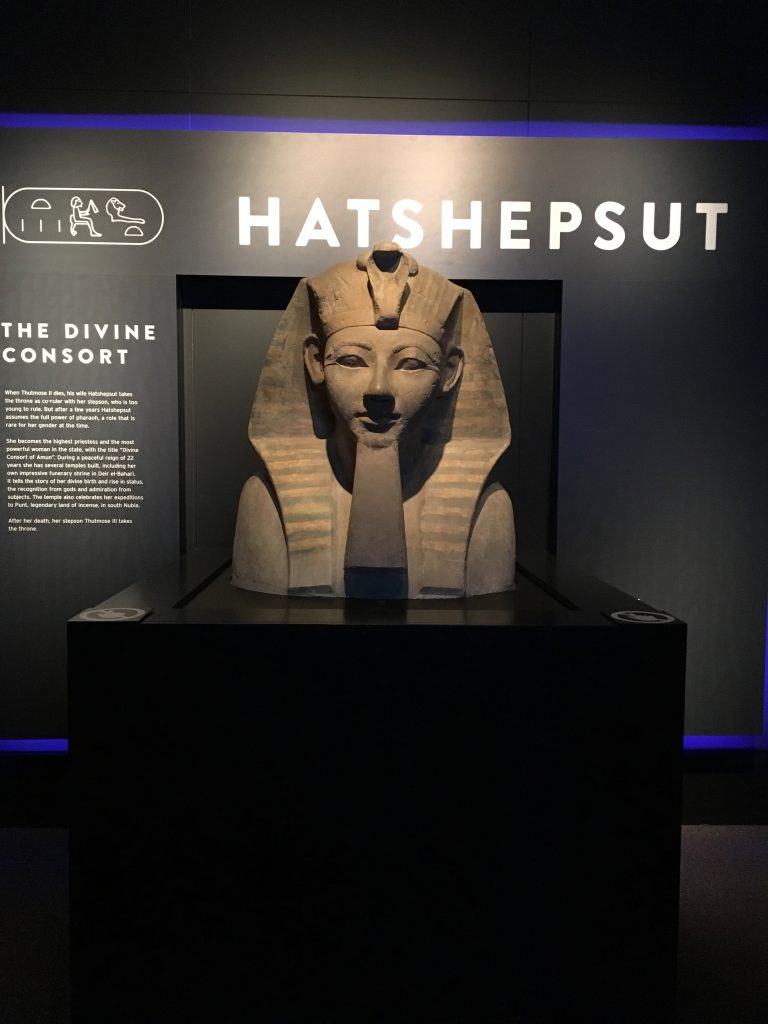 Here are activities we loved: hiking, jogging, reading (I read 1.5 books alone!), walking, shopping, eating, whale watching, biking, taking a sea plane tour, swimming laps, reading a book aloud together, watching a movie and "When Calls the Heart" episodes together, studying scriptures together, discussing goals and future dreams, and going to the Royal Museum in Victoria. We enjoyed the exhibit on Egypt.
We had really wanted but weren't able to go kayaking and to see the Boutchart Gardens. That's how trips go: gotta stay flexible!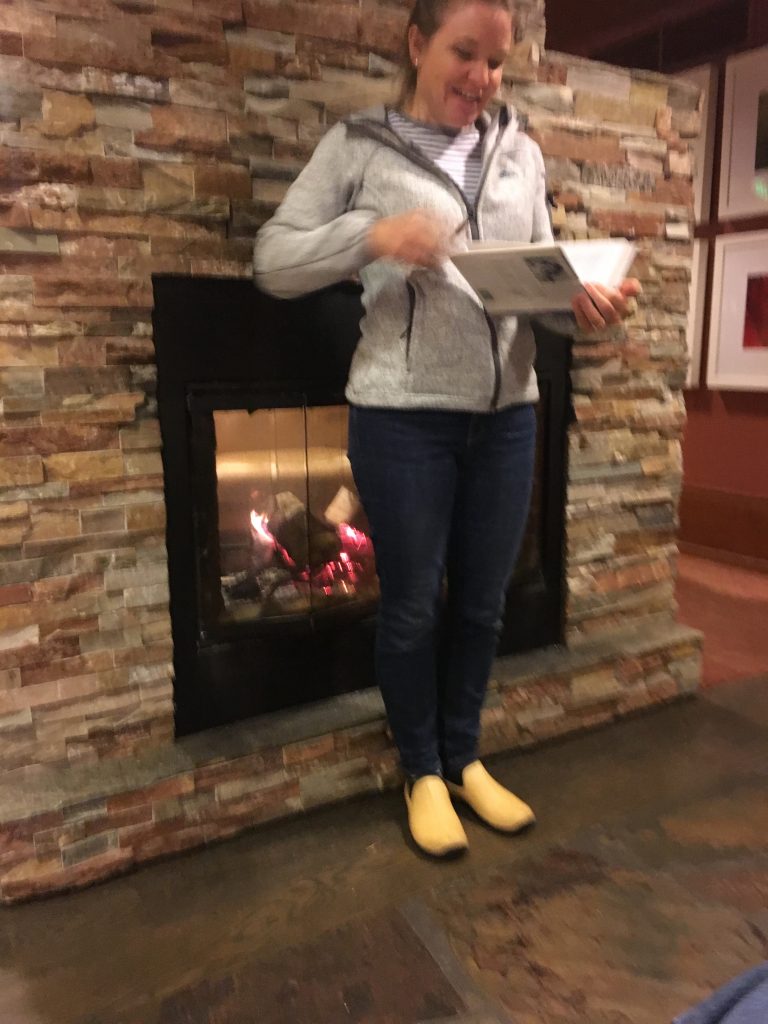 While we did spend a number of hours in the car, and while Lane was sick, and when we waited for our meals, we read aloud Silent NIght, the autobiography of Sue Thomas. Lane and I love to watch the TV series "Sue Thomas, F.B.Eye" on PureFlix. We learned that the story of her life is far different from the show. Talk about a hard life! Wow! She went completely deaf (nerve deafness) when she was two, and from then on, she underwent incredible challenges, including pain, fear, sorrow, loneliness, struggle, bullying, abuse, financial challenges, academic failure, religious turmoil, obesity and family trauma. She also grew incredibly and saw personal talent development, academic success, friendship, kindness, forgiveness, healing, weight loss, physical fitness, work success, religious discovery, answered prayers, and personal fulfillment.
This book was humbling to read and enlarged my compassion towards her and those who have struggled with pain and difficulty, including those who are dealing with physical, emotional, same-sex attraction, and other personal struggles. It covers lots of serious topics. I would NOT recommend it for young people, although there are some excerpts that would be wonderful to share. Her honesty, faith, determination, and perserverance is truly admirable!
We ate some fabulous meals while on our trip. Here are restaurants we would recommend. Eating out is so expensive! We really splurged for this special trip on some of our meals!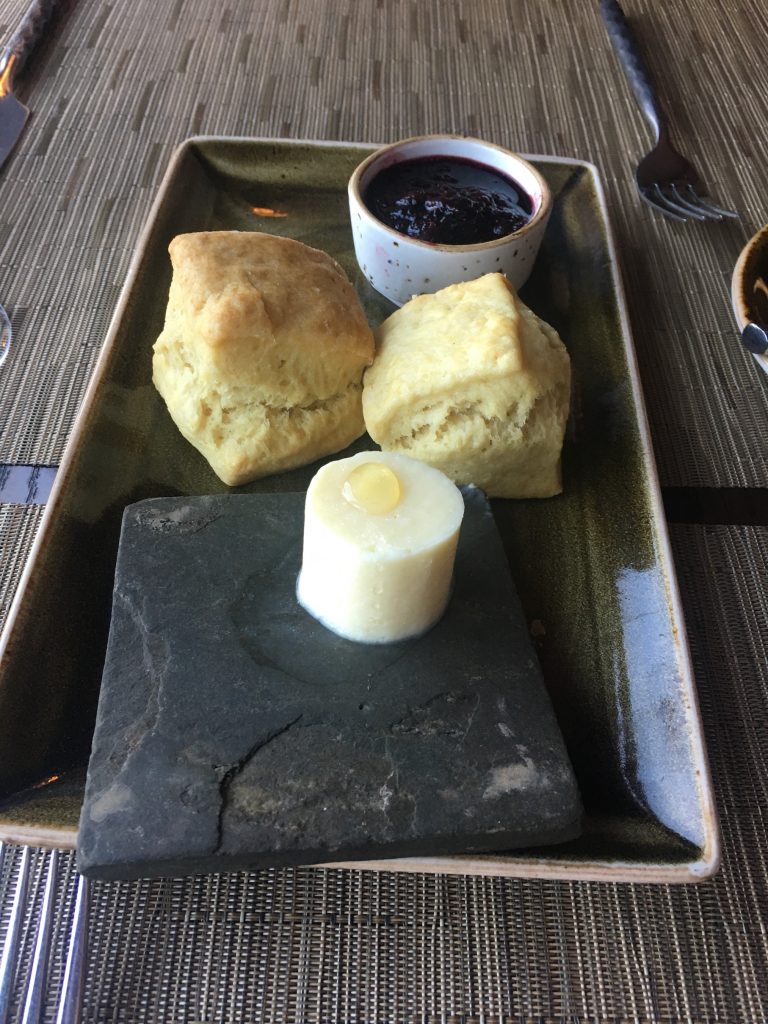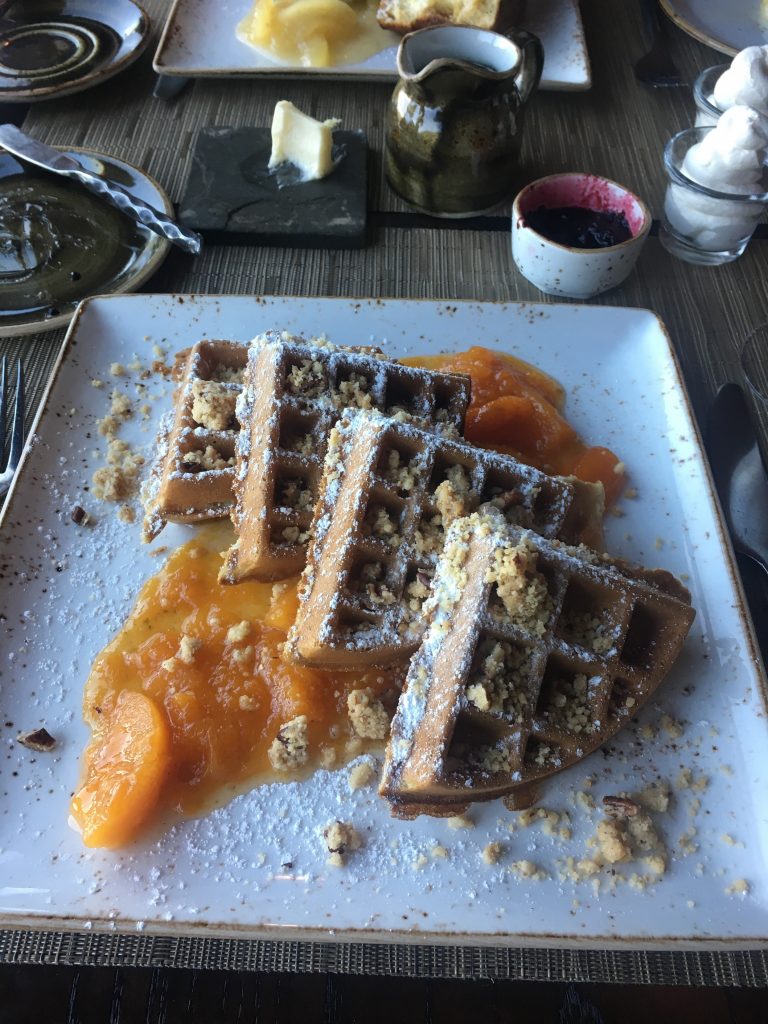 Salish Lodge and Spa (Snoqualmie Falls): The breakfast was amazing! We loved: the hot chocolate with chocolate shavings on top; the "honey from heaven" that is a tradition since 1906, where they pour honey from their own hives on the freshly made biscuits; the waffles with local peaches in season. Our servers were the kindest ever!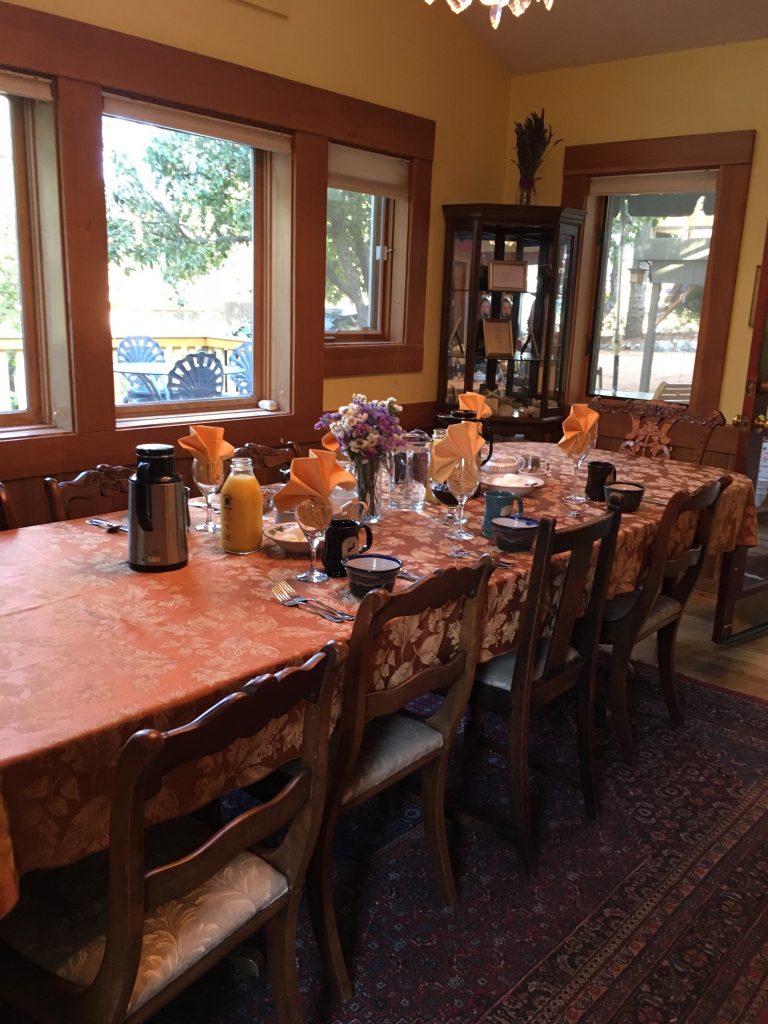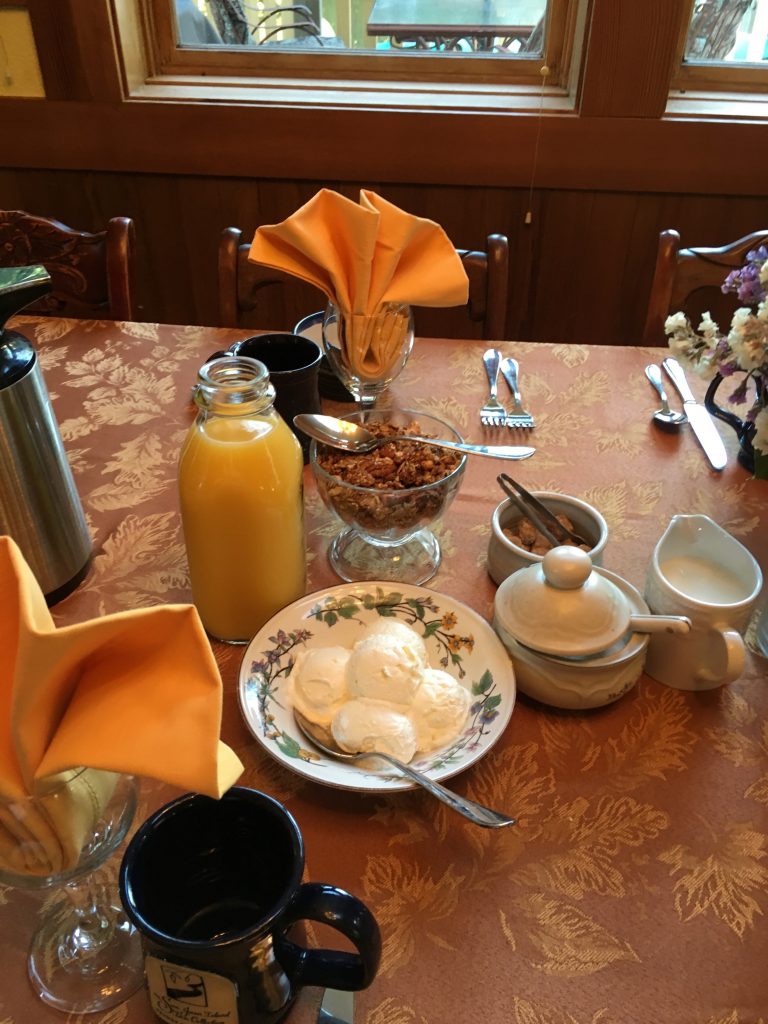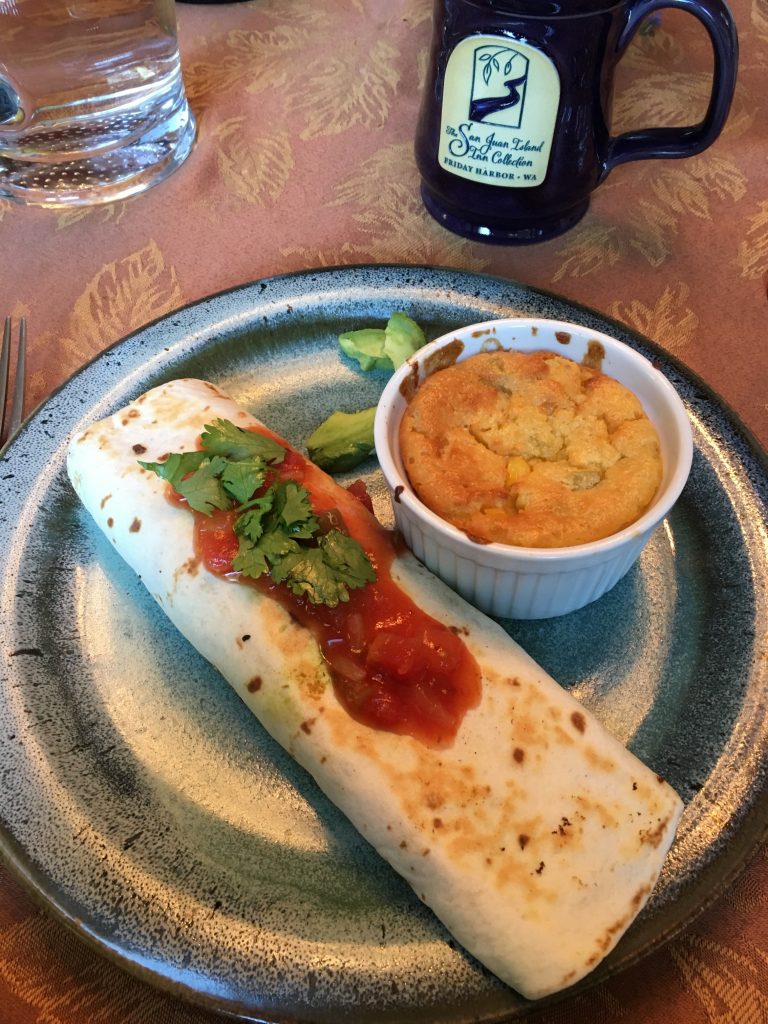 Tucker House Bed and Breakfast Inn (Friday Harbor): These guys could write the book on hospitality! We showed up at their place feeling a little "rumpled" after our first experience with the VRBO housing that didn't work out, and they were so gracious and warm and welcoming! We felt like honored guests! They brought us freshly baked cookies and asked if we had any food allergies and planned a healthy breakfast for us taking special dietary needs into account. It was ALL homemade (including the granola and yogurt) with love and culinary talent. Delicous! Amazing! We were SO impressed!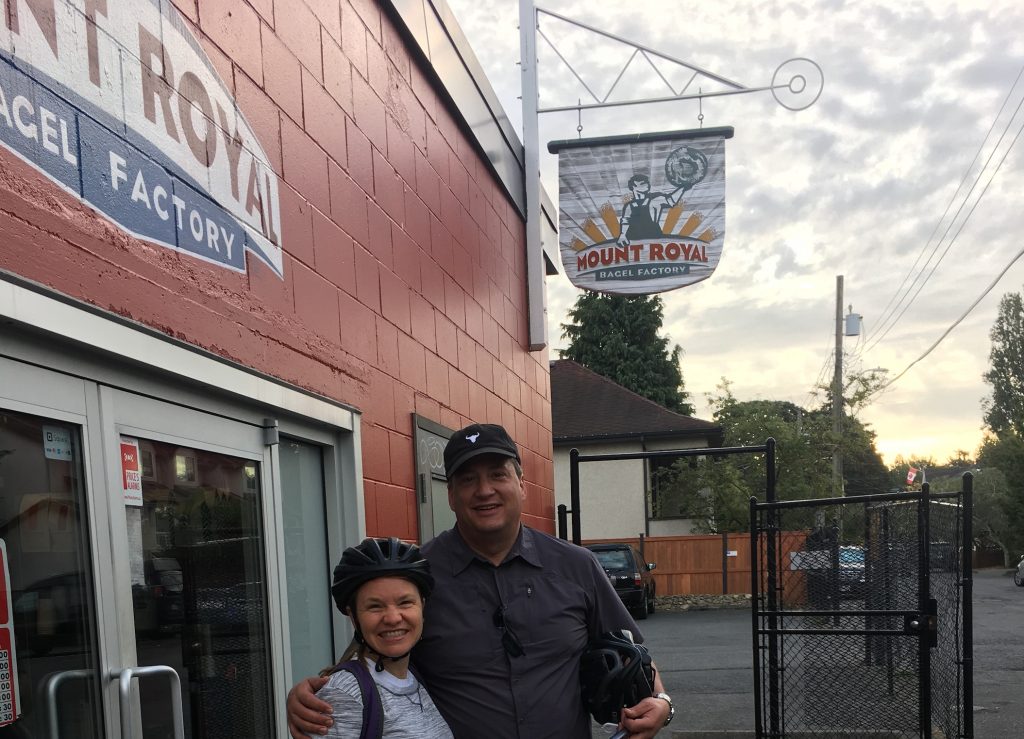 Mont Royal Bagels (Victoria, B.C.): This is a bagel place that I discovered on my mission in Montreal. We went there on our 15th anniversary and found the bagel place in Montreal and went back again for the temple rededication. We LOVED these bagels and were so excited that they had one on the other side of the continent! Of course we had to come here almost every morning for breakfast. Whole wheat bagels with cinnamon sugar? Um, yes, please!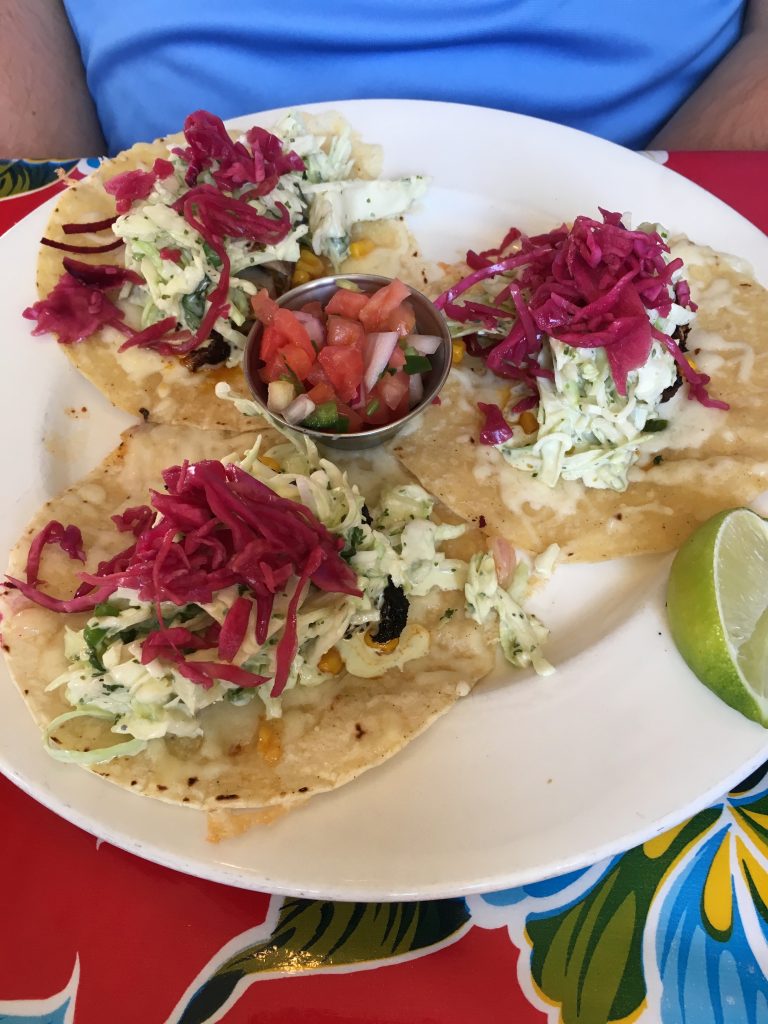 Rebar Restaurant (Victoria, B.C.): This was a stellar find on our first night in B.C., and we went back again another night for an encore. Their freshly pressed juice was SO GOOD! (We loved the apple, cucumber?, lime, orange? combination. Oh my! I've forgotten.) We also had yummy rockfish tacos and monk's curry. Everything is fresh and homemade with so many healthy choices. Dessert was also worth getting…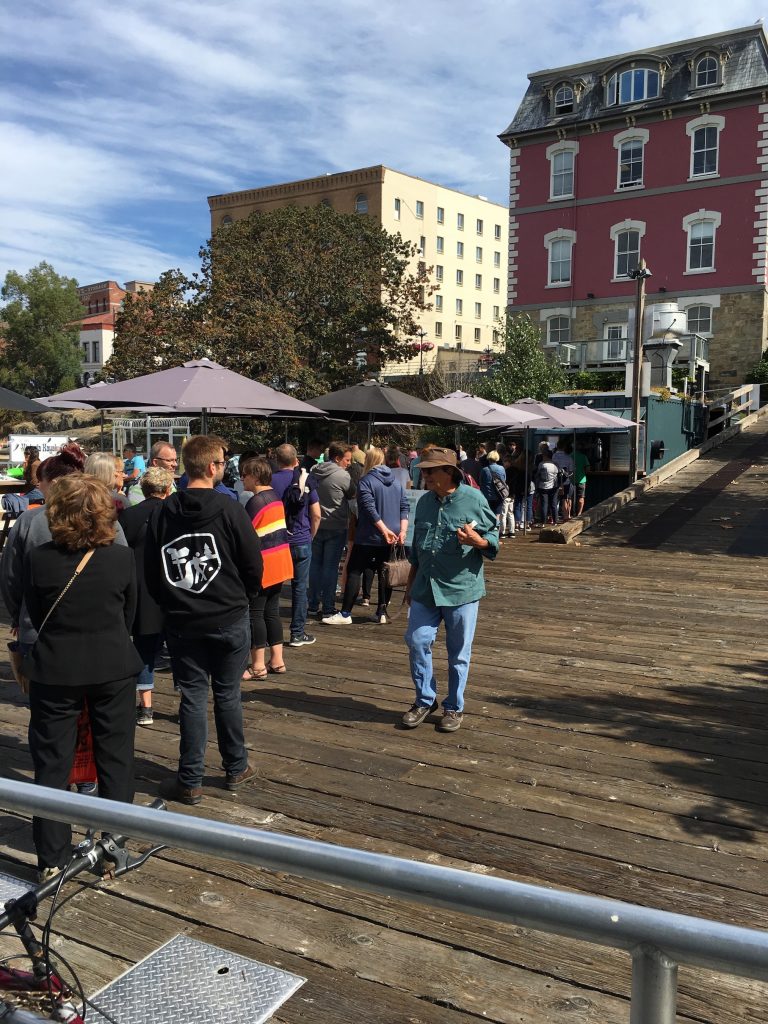 Red Fish Blue Fish (Victoria, B.C.): This is a "seaside eatery" which serves up terrific fish and chips and "tacones," which are tacos in a tortilla wrapped into a cone. I had a great deep-fried yam tacone that had cabbage slaw in it. So yummy!! Lane, who ate a LOT of fish and chips when he lived in England, thought his fare was the best he's ever had! You do wait a long time in line, but lucky for us, it was a fabulously sunshiny day!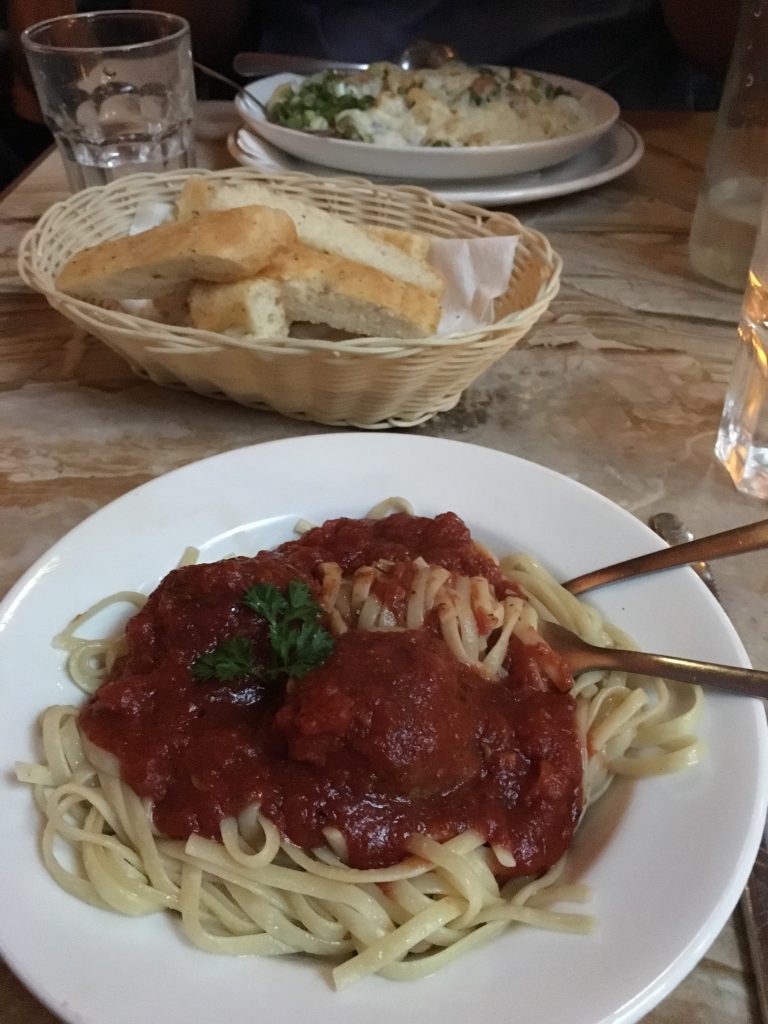 Pagliacci's (Victoria, B.C.): This fun Italian restaurant is so tiny and cram-packed wall to wall with tables and customers. There is a line out the door and black and white autographed photos on the walls. We enjoyed our spaghetti and meatball and stuffed tortellini, but we also really enjoyed visiting with the young married couple sitting next to us. Of course, we were happy to share our wisdom from being married 25 years! LOL (They were gracious enough to listen to it!)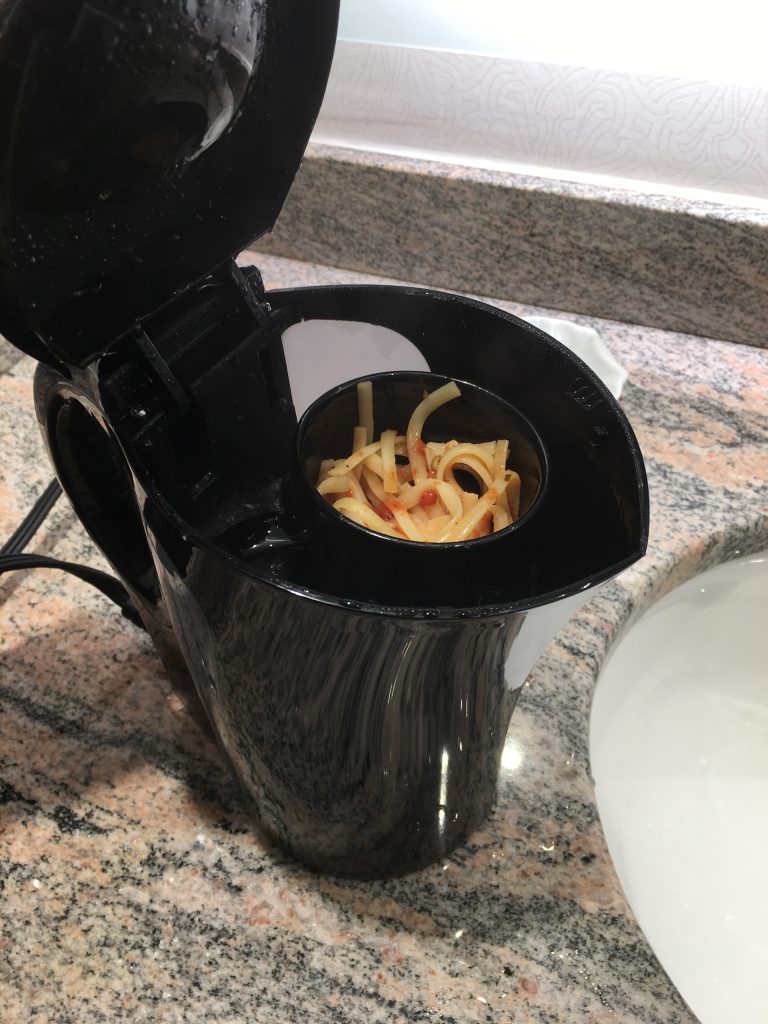 And here are 2 little tips: If you're trying to heat up leftovers in a hotel room, try Lane's method: boil water in an electric coffee pot and stick your leftovers in a mug, placing it carefully in the pot with the boiling water. Comes out piping hot! This was a nice way for us to eat in for Sunday lunch! With a mini fridge in our hotel room, we could save some salad and entrees from too-large serving sizes for another day.
Tip no.2: Bringing along some servings of Grape Nuts cereal in a Ziploc baggie from home made eating breakfast in a hotel quick after we made a little grocery run for yogurt, Lactose-free milk, and bananas. We just got bowls and spoons from room service and washed them out for the next use.
---
---