3T: Add some soap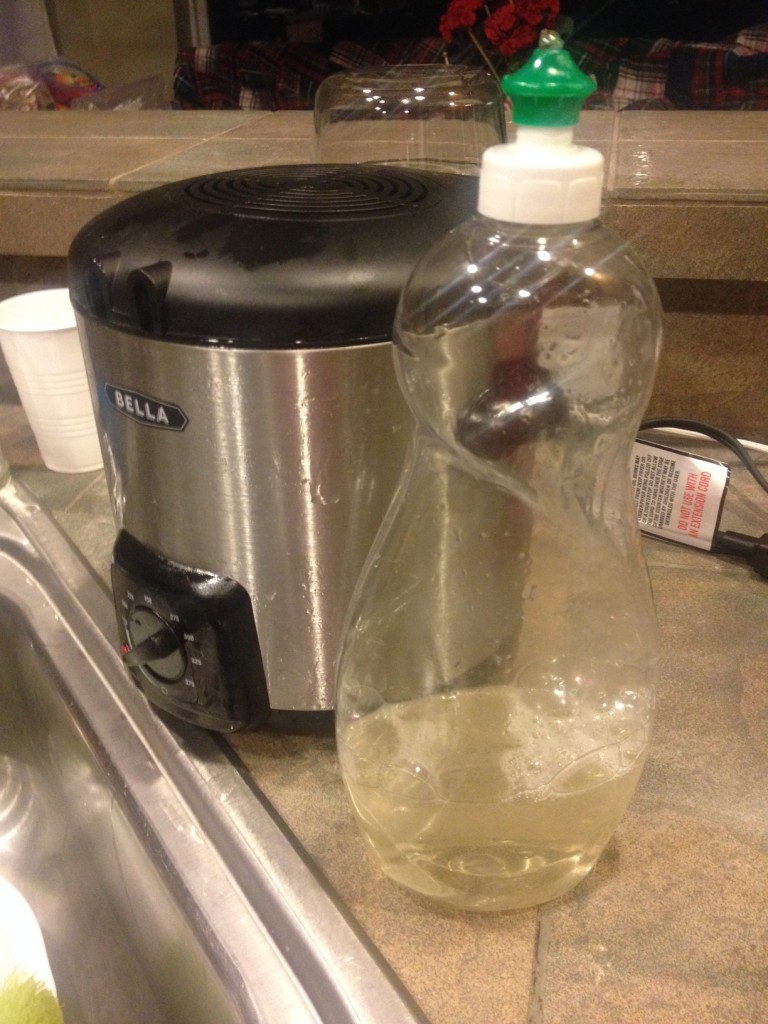 I was reading in Utah Valley Magazine the other day some advice from a long-time plumber (May/June 2014 issue, p.90) that I thought I'd try to remember and put into practice.
Funny thing about last night: after I had made some scones with leftover frozen roll dough (that had been thawed like 5 days ago), I went to pour the used oil down the drain when I told Lane that I had read this advice from a plumber, to add dish soap when pouring oil down a drain.
As I was telling him, I realized I had seen Lane do that very thing at least a 100 times before.
So this morning, I was thinking about that. Did the plumber say that about the soap? Or did I just get that from Lane? As I considered, I remembered something about pouring cold water down the drain, and it dawned on me what I had read was to add cold water when pouring boiling water down the drain.  I went back to the magazine to verify, and saw that I had mixed it up and attributed to the plumber what I had learned from Lane.
Good thing my husband just laughs along with me.
Well, both pieces of advice are good. Thanks, Plumbers Lane and Kelly Barney!
Happy Avoiding Plumbing Problems,
Liz 🙂
---
---