Celebration signs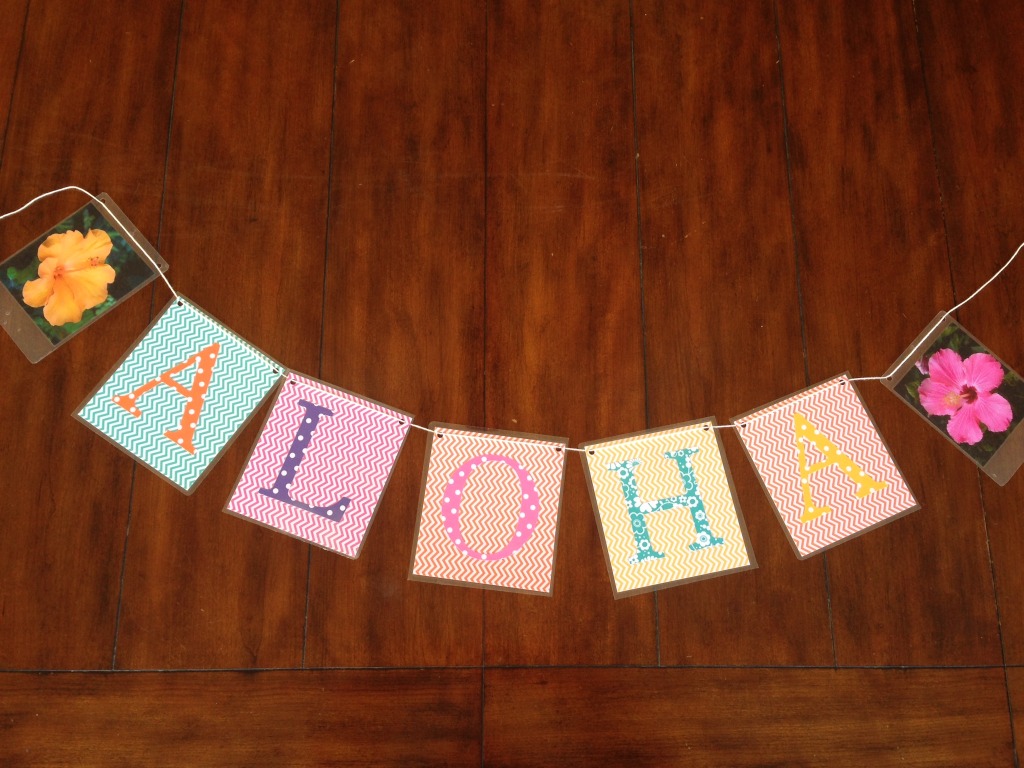 Once upon a time, Lane and I went on a trip. Without children. Over a child's birthday.
My sister, Becca, came to babysit. She is never one to delay a party. In fact, she is about the best party giver I know. She has celebratory blood pulsing through her veins. If you EVER get invited to a party at her house, you will want to go.
She made a "Happy Birthday" banner and hung it up over the kitchen window.
When I returned from my trip, I wanted to preserve the memory of that fun party, and so I laminated the sign.
That was YEARS ago. The sign is faded but still well-loved.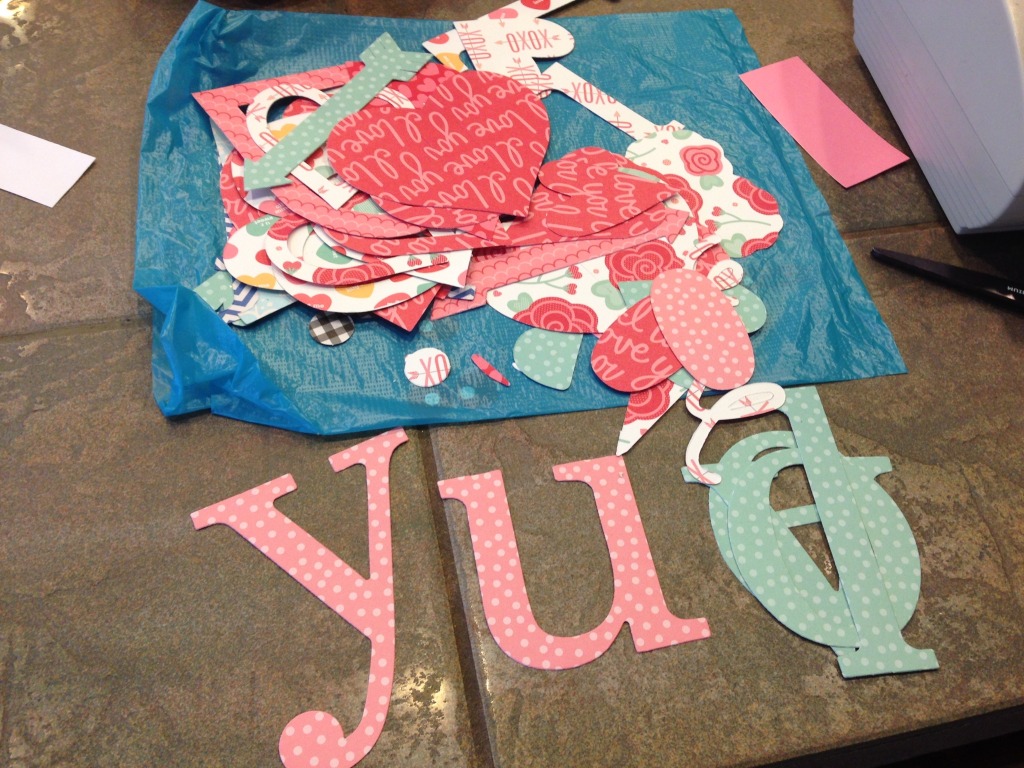 I decided last year to go to a scrapbooking store called Pebbles in My Pocket and cut out a ton of letters. I wrote out about 30 celebratory phrases and counted up how many letters of each letter in the alphabet I would need to spell out those phrases. Then I brought them home.
This year, I went back and did some more letters. I have started laminating those letters.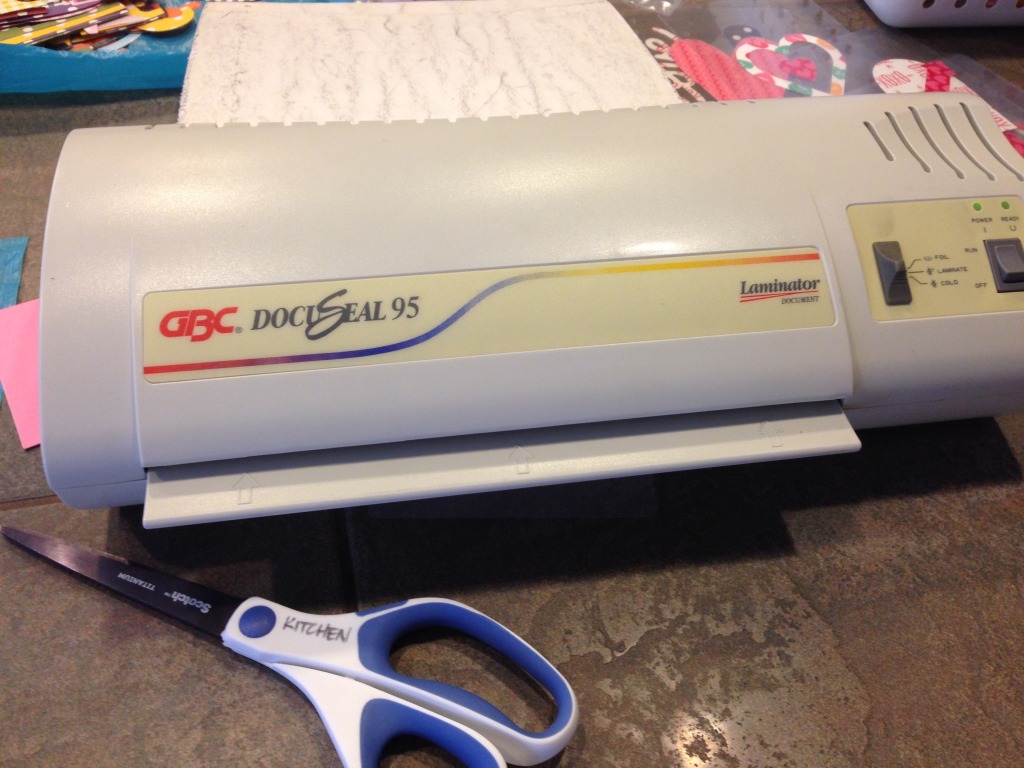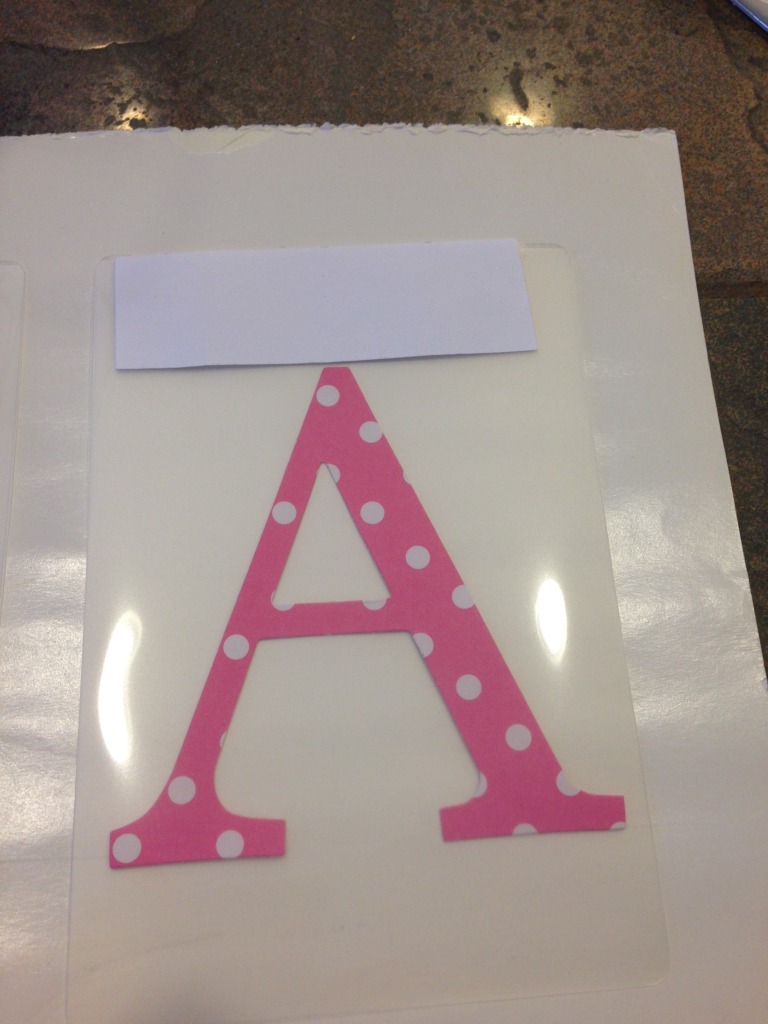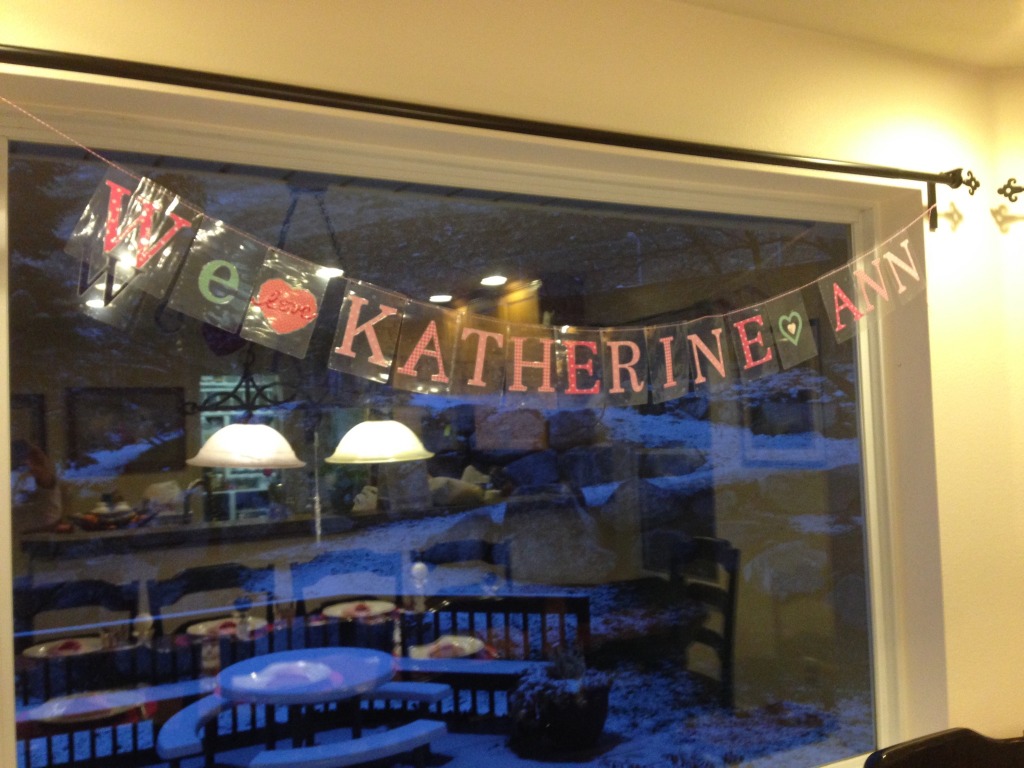 We hung up a sign when our newest second cousin (my grand niece) arrived to celebrate her safe arrival.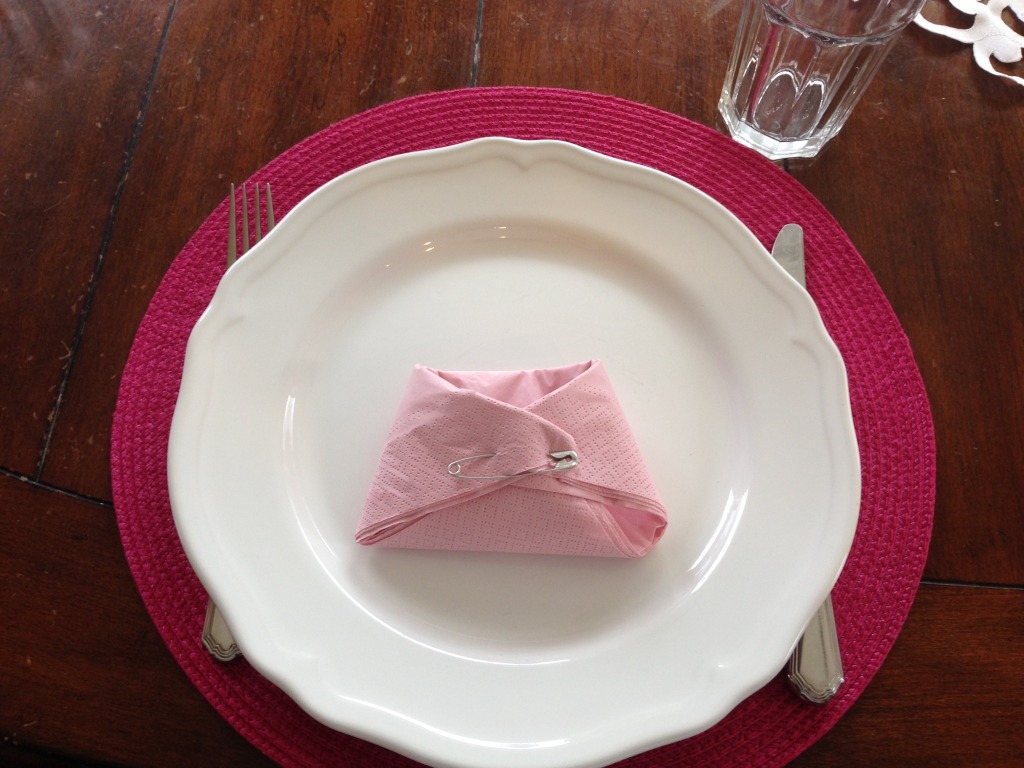 (I also folded some cute diaper napkins for our dinner that night, after finding the idea on the purple pumpkin blog.)
We just keep the laminated letters in a Ziplock baggie, along with colorful ribbons and strings and some mini clothespins for when we want to use those. One of the strings has jewelry clasps at the end, which make it easy to attach to the wall hook that we screwed into the wall next to the window. (One piece of advice: in order to fit the clasp through a regular-size hole punch hole, you have to open the clasp and slide it through. A little tricky, but not so hard.)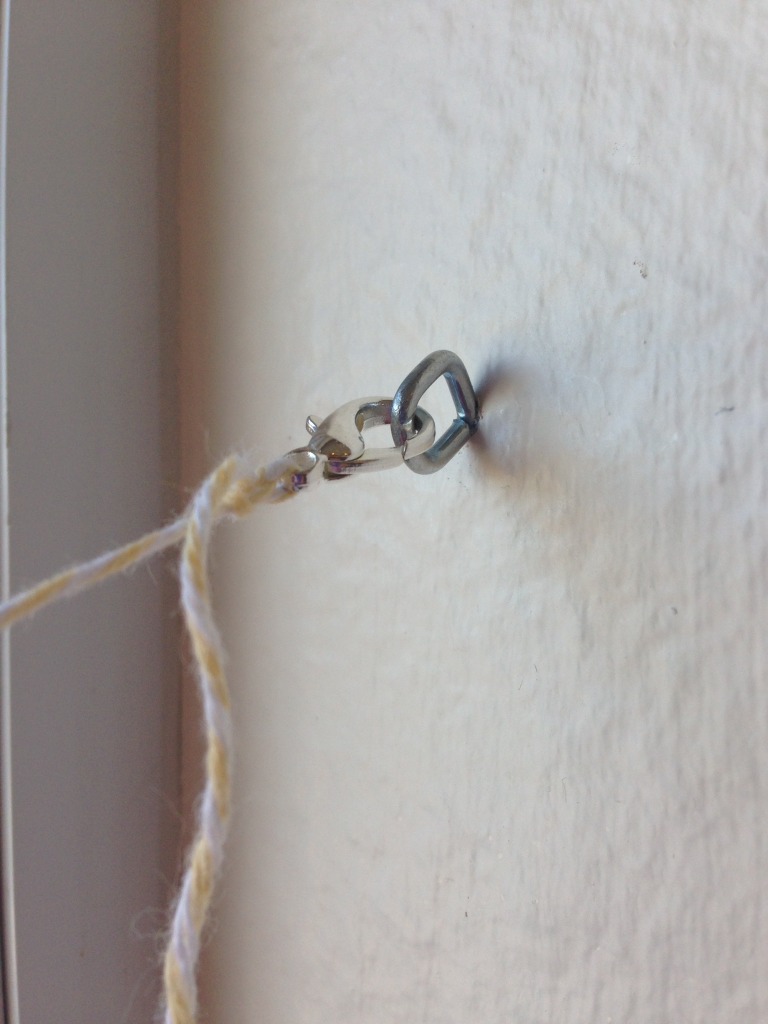 I'm pretty excited about my laminated letters because something as simple as a little sign can add that fun feel to a dinner with bright colored placemats, some colorful napkins, and a special menu.
And VOILÀ! Dinner becomes a celebration!
Here are some other examples of celebration signs: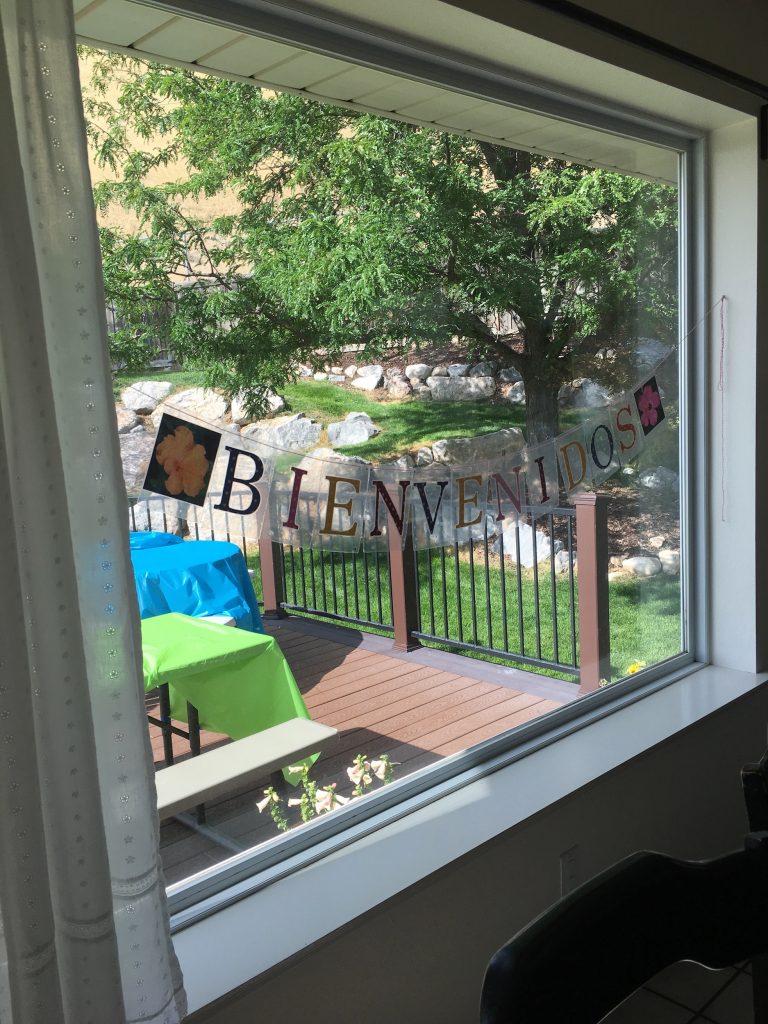 ---
---