3T: Christmas on the road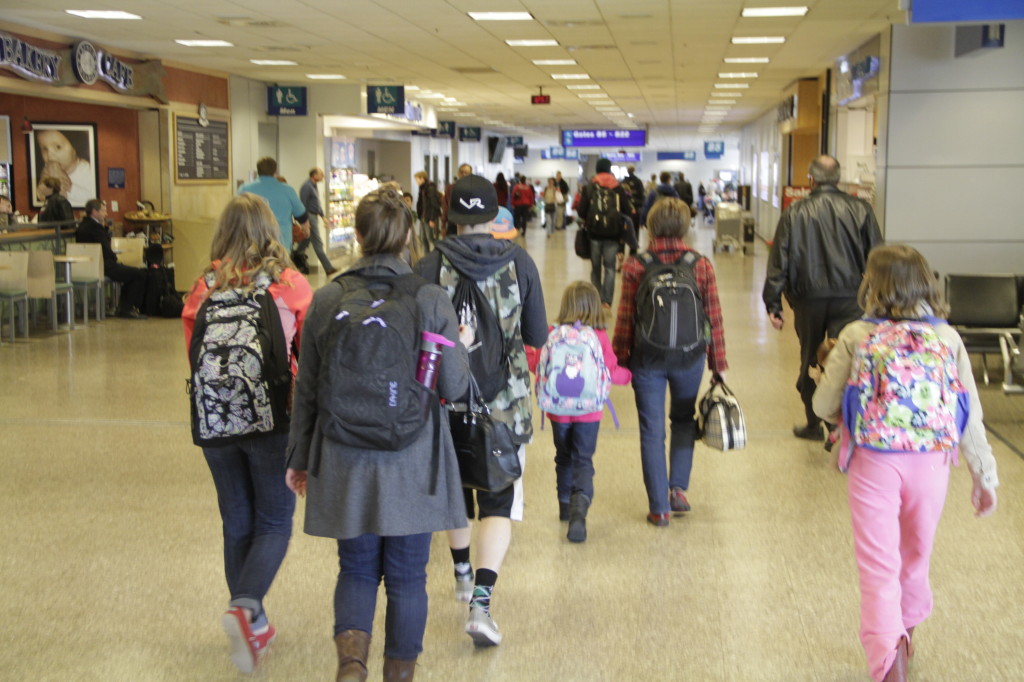 Have you ever tried to take a family somewhere else for Christmas? It really can be a great way to go! (No pun intended.)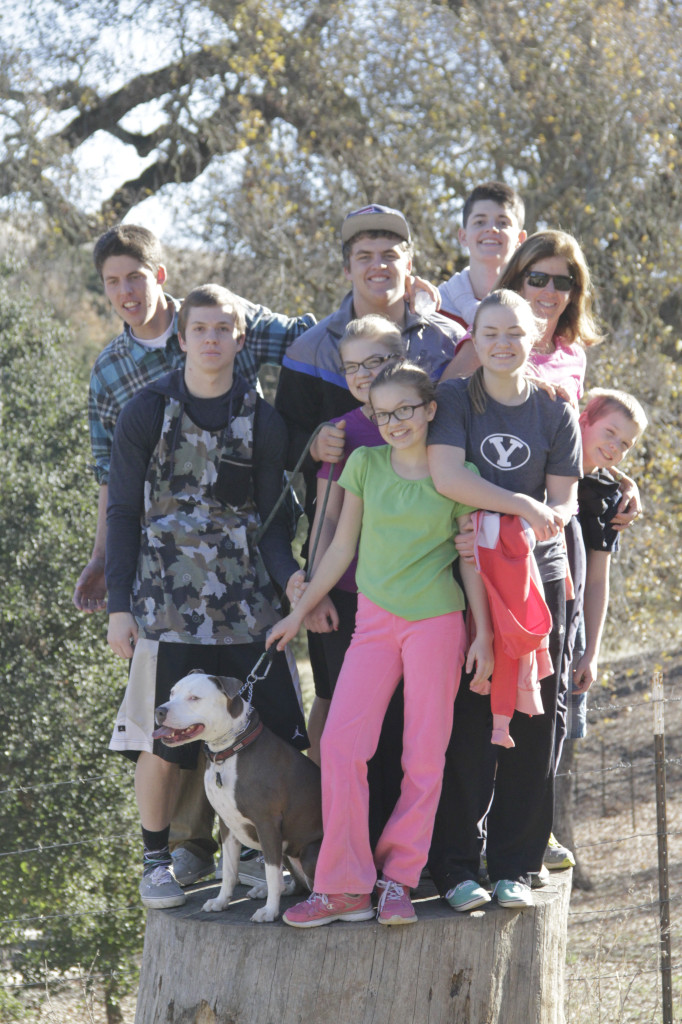 Here are a few tips for traveling over the holidays: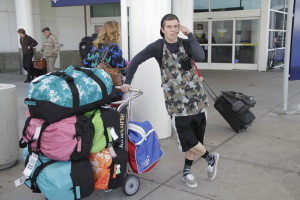 Teach your children to pack. One Christmas we gave each child their own large duffle bag in their own color. I also made a packing tag with packing instructions on it. 
Be sure YOU follow the packing tag list for yourself (while packing for all of the younger children or supervising older children helping the younger ones).  One year I had double-checked everyone except for myself. Guess who forgot to pack underwear?
Do something to make suitcases easily recognizable, so none get left behind. If each child knows to look for their own bag, that helps. For us, this was having brightly colored suitcases. (When the children were younger, we had little rolling suitcases that those who could walk could pull. At least, that was the theory.)
Be sure they leave room in their suitcases for packing home a few gifts (if you are doing gifts on your trip).
Bring your fabric gift bags. This is a great way to still have wrapping without having to carry a bunch of paper, tape, and bows. Once we had the chance to go on a cruise with our extended family that finished on Christmas morning. (These can be FABULOUSLY money-saving compared to traveling other times of the year or staying somewhere on shore.) We didn't bring all of our presents, but we DID bring our Christmas PJs in gift bags, so that we could keep our Christmas Eve tradition of getting new PJs to sleep in.
Consider doing service gifts (siblings to each other, ahead of time) so there is less to pack. Then they can share about their service on Christmas morning.
Make the vacation the family gift! (That's what some of our friends did every year. Instead of giving gifts, they gave the family a special memory by going somewhere together.)
Still do a few traditions on your trip. It's that much more fun to frost sugar cookies with cousins or grandparents that don't live close by (and your husband gets to do them with you!).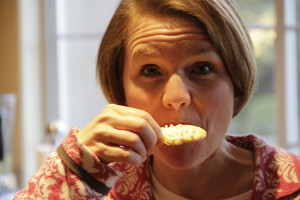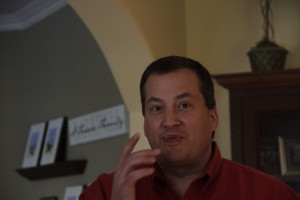 Hope these ideas help you if you're planning to travel for Christmas!
Happy Preparing,
Liz 🙂
---
---