3T: Don't get backed into a corner (if you're the king)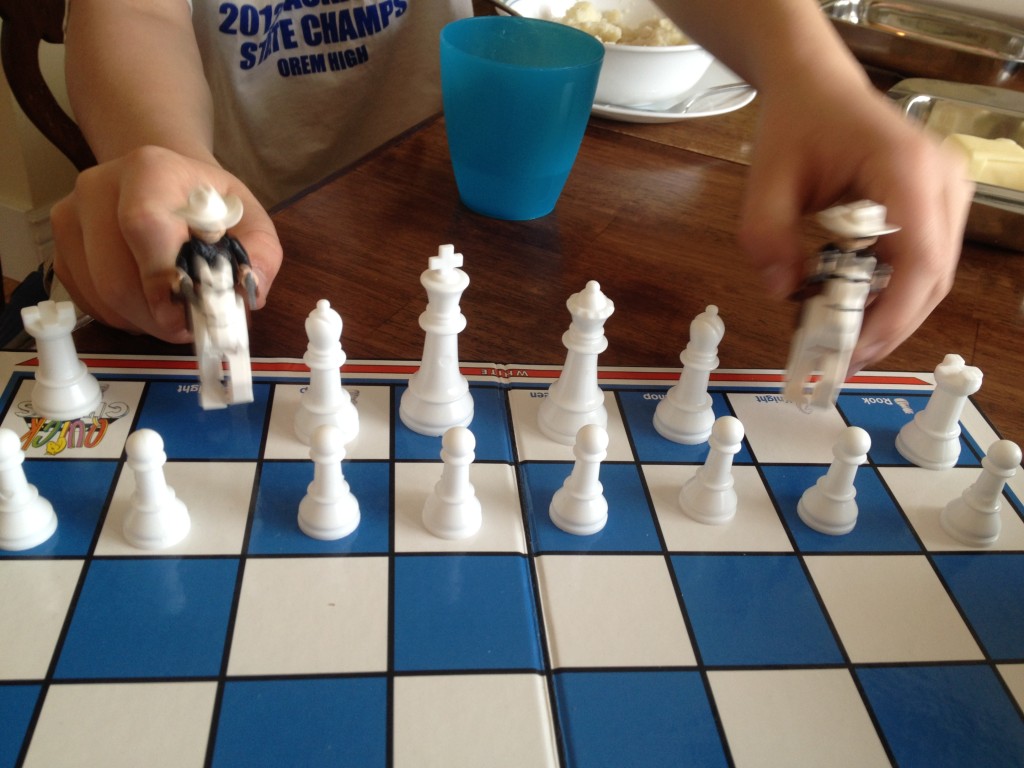 Peter asked if we if we could play one little game of chess before he started his homework.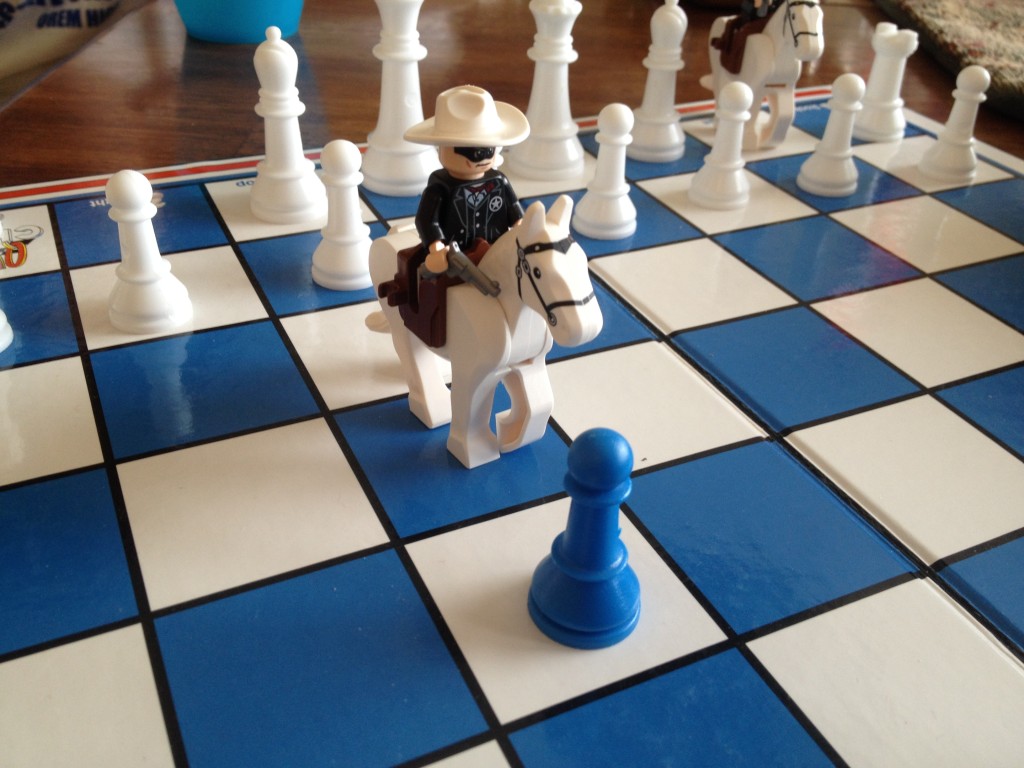 Beware the procrastinating homework scheme! (And the Lone Ranger!)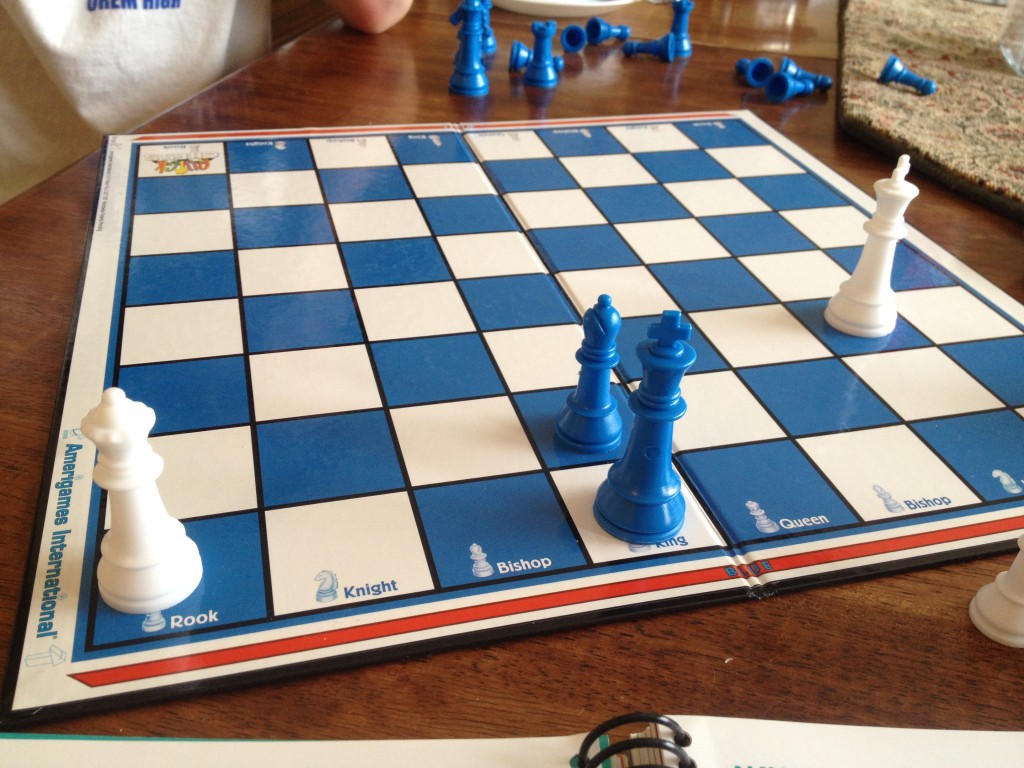 It was very fun until I made one. wrong. move. and lost my bishop.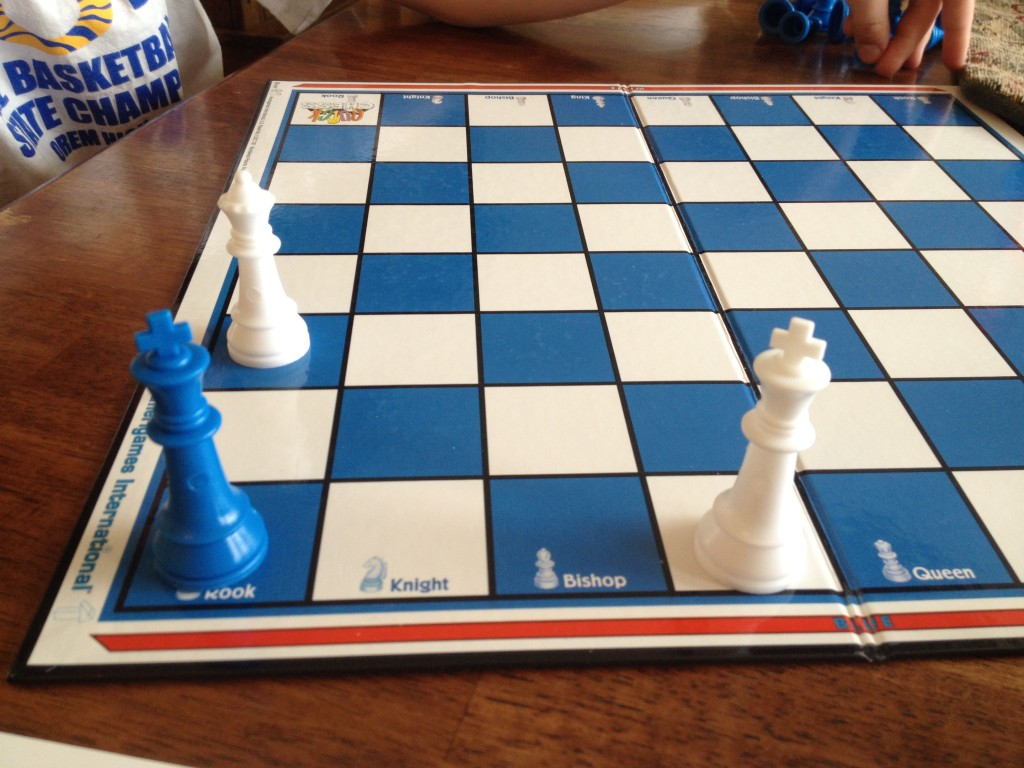 And got backed into a corner.
Just a tip: Don't get your king backed into a corner.
And don't play "one little game of chess" before homework unless you want to spend 30 minutes of strategic gaming. Which, I will also warn you, can be VERY fun.
I'm NOT a chess expert, trust me. I grew up around some pretty wonderful families who all had chess sets in their family rooms AND they used them. I always wanted to know how. So I decided that I would have a chess set in my home and teach my children. This little "Quick Chess" set has helped me to help me learn. (Learn from my children, that is.)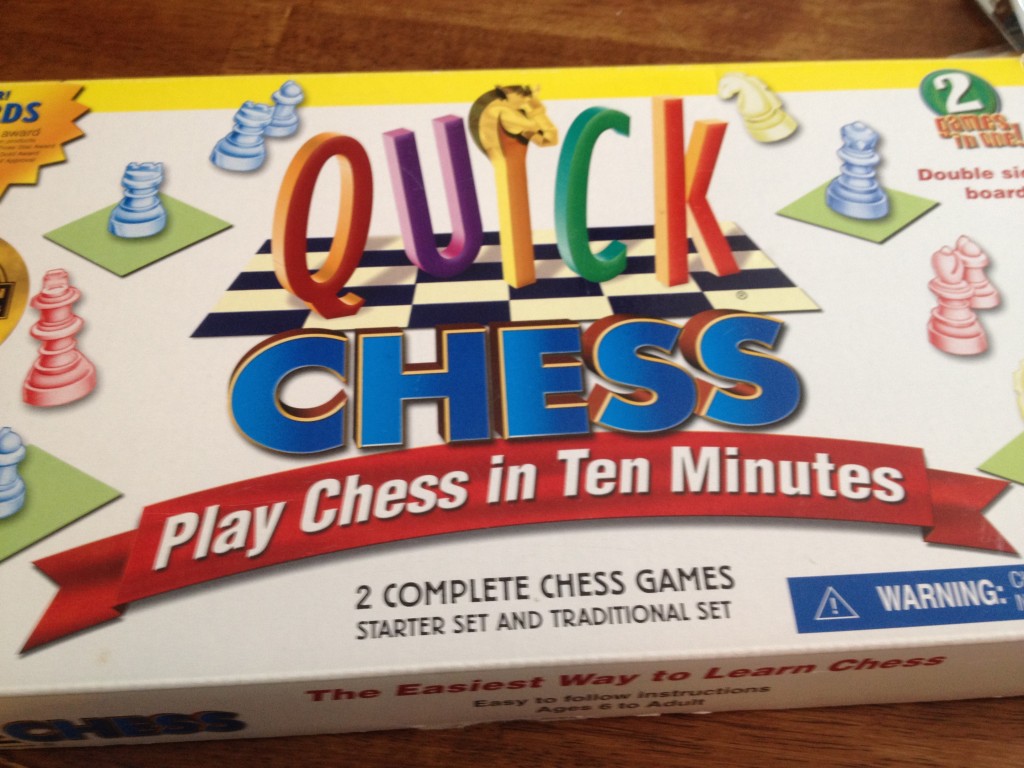 And chess is really fun! It's very challenging to play with my children. (I can't beat Nate yet). Pete said, as we got to the neck-and-neck part, me losing one player, then he, "YOU CAN'T OUTSMART ME!" And he was right!
Just a heads up for the next time you have a child ask you if they can play "one little game of chess."
Happy Playing,
Liz 🙂
P.S. There are two sides to the board in this "Quick Chess" game so you can play a short version (only 30 squares instead of 64). (That wasn't the side Peter chose…)
---
---