Fabric gift bags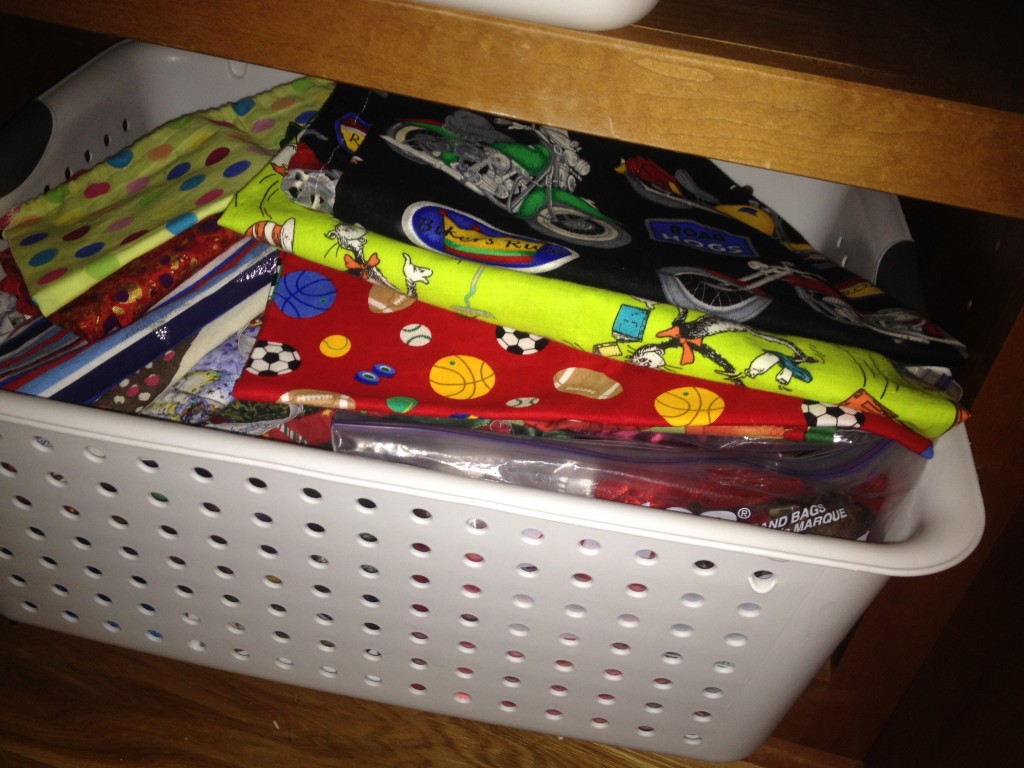 I just read an email from a store for a coupon in celebration of Earth Day. Reduce, reuse, recycle. That's no new idea, of course. The pioneer saying we try to teach in our home goes, "Use it up, wear it out, make it do or do without." (Our family could do that better. Our pioneer ancestors are probably turning in their graves as I quote that.) I can say that large families are some of the best examples of repurposing and recycling that I know! In order to make the budget stretch to fit our needs, large families have to! But it's a great education in resource management that many children are not getting today. One of my children, for example, asked if she could forego a new Easter dress to have the money instead for something she'd like to do this summer. I was proud of her for recognizing that a new dress wasn't going to change her life. (Am I there yet? Hmmm, not so sure….) Our children are accustomed to wearing used clothing and are not as prone to waste the clothing allowance money they earn on something that is overpriced or not well-made.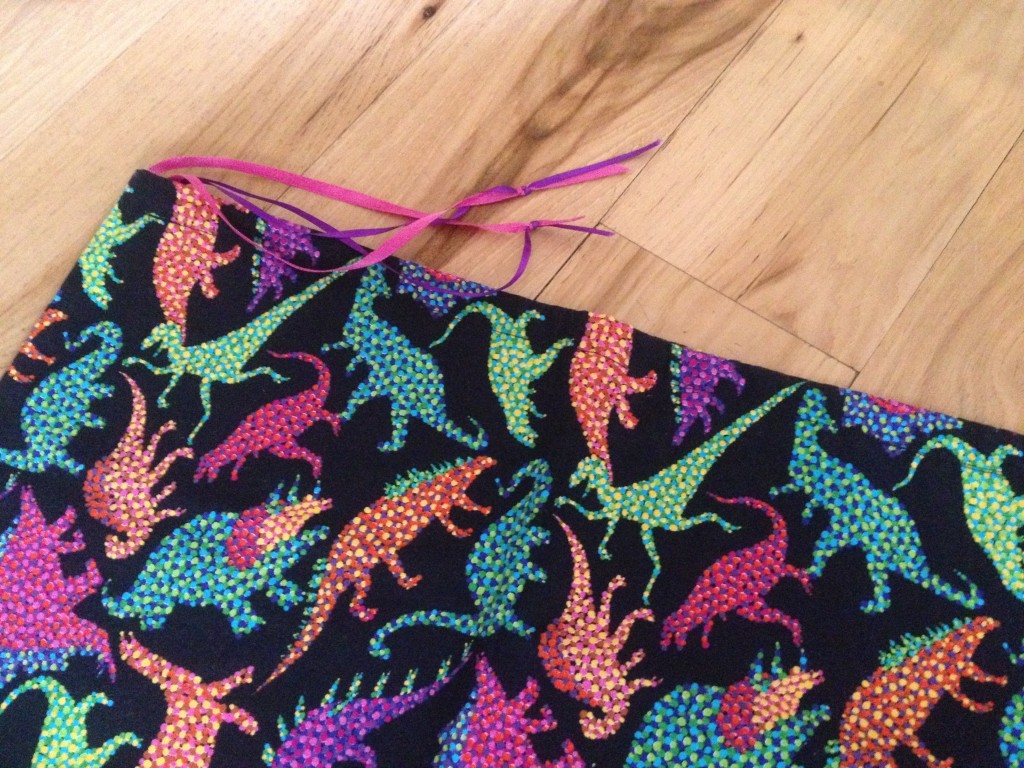 I got the idea for fabric gift bags many years ago while attending my brother-in-law's birthday party. We had been invited to his home to celebrate with his parents and siblings. In their home, they often wrap gifts in pillowcases. Fantastic idea! What a money and time saver! But I wanted to still have the gifts look festive, so I decided to make some bags out of fun fabric and ribbon that we could simply reuse whenever a child's birthday came around…which happens sooner than later.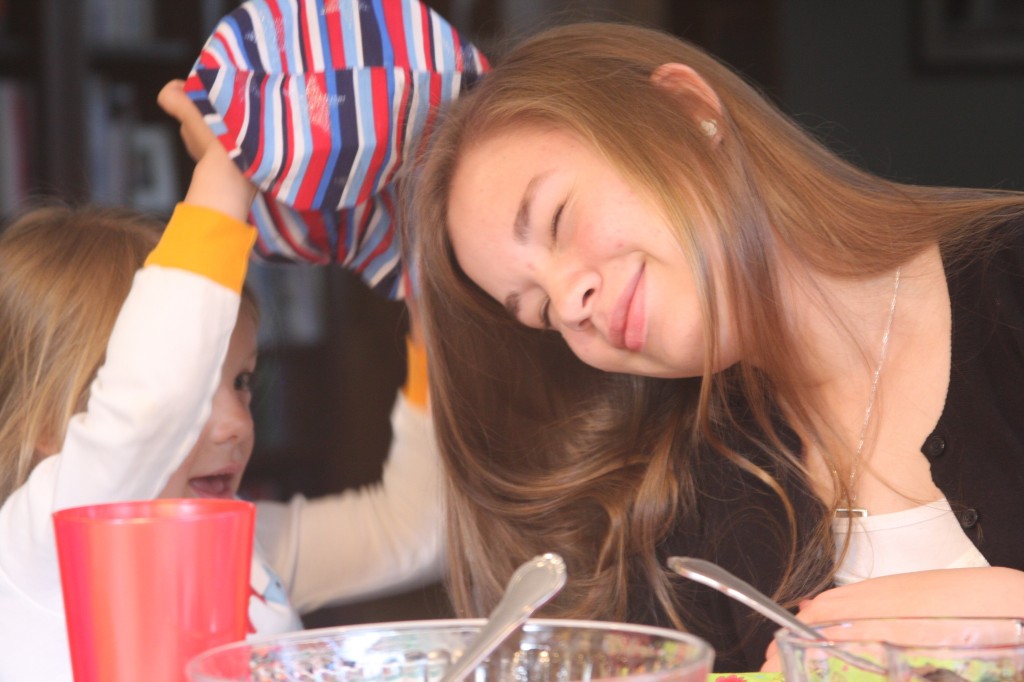 I then started sewing fabric bags for Christmas, too, which has been the BEST deal ever. Wrapping gifts for 8 people (not to mention gifts for extended family, neighbors, teachers, etc.) can get VERY expensive and VERY time consuming. And after a while, it's not even fun anymore when you are stuck wrapping presents and every one else is having fun watching a movie or playing games or anything except being hidden away in a room or up all hours of the night wrapping, cutting, and taping. (I didn't bring our Christmas bags with me when we spent Christmas in California last year, because we were already carrying so much in our suitcases. I regretted that when I spent more than a day of vacation in a little bedroom wrapping and wrapping and wrapping. I won't do that again!)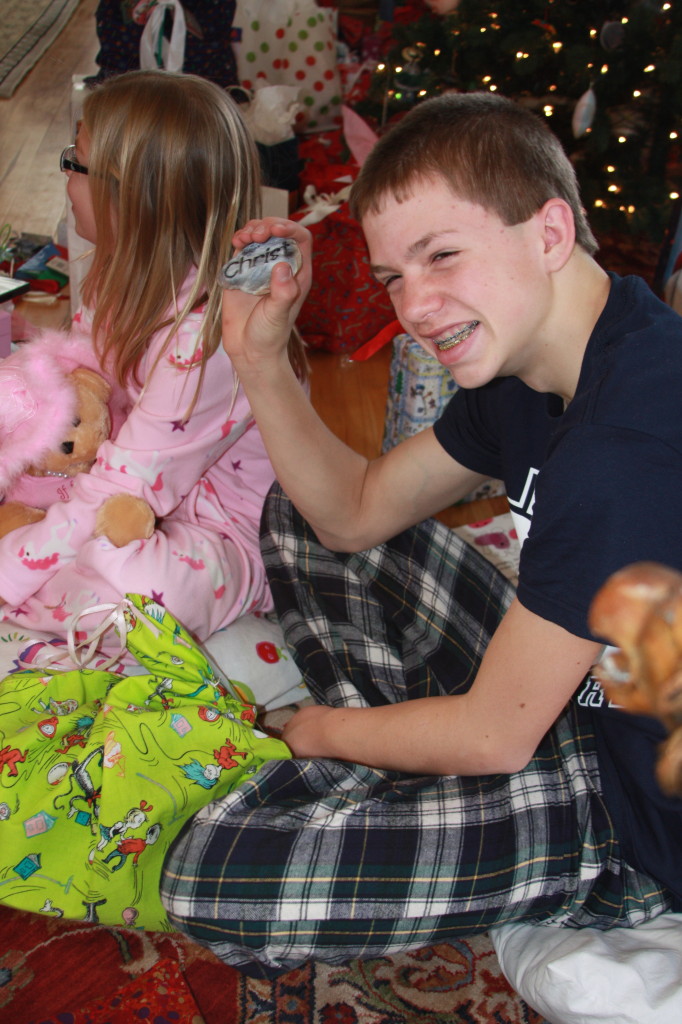 While it initially takes an investment of time and money on fabric and ribbon, both costs are soon paid in the years that follow. And when you get the fabric on sale, it isn't much more than a one-time use of paper wrapping.
Happy Reusing,
Liz
P.S. Just in case you're wondering, we don't make fabric bags for give-away gifts. We use wrapping paper and gift bags! (Comics work great, too.)
P.S. In looking for some photos from our library, I came across some video of Nate's 11th birthday when he was pulling out a belt and two new white dress shirts. Talk about boring gifts! No way was I going to post that online! And the second video was nearly just as bad, because it was an instrument: a chanter (what you begin learning on before you play bagpipes), and I was talking about practicing diligently! On his birthday! What a drag! 🙂  I know we gave him fun gifts, too–I just didn't get photos of them. Of course.  (He was such a good sport about such practical gifts. I might post it someday when I'm over my embarrassment…)
P.S. If you want to sew a gift bag, simply cut out a large rectangle, twice the width of the size bag you want. (We have multiple sizes to choose from.) Fold the bag in half (lengthwise, with right sides together) and stitch around the edge of the rectangle, stopping on the second (long) side about 2.5-3″ from the top. Then fold the edges of the open part (the top opening of the bag) down and stitch around it, to make a casing. Thread the ribbon through. I stitch the ribbon in the center of the casing along the fold so that the ribbons can't get pulled out when tying. Leave the ends of the ribbon long enough that they are grasped easily and can be tied into a bow even if you can't completely close the bag. If you want to make the bag more polished, you can finish the edges better, such as folding in and stitching the opening to the casing before stitching the casing down. I like to use two colors of ribbon, when possible, to make it more festive.  Newsflash: In looking through some old photos, I found I had taken photos years ago of making one step-by-step. And here is a video tutorial I made in 2017.
---
---