Green Christmas (reusable gift tags)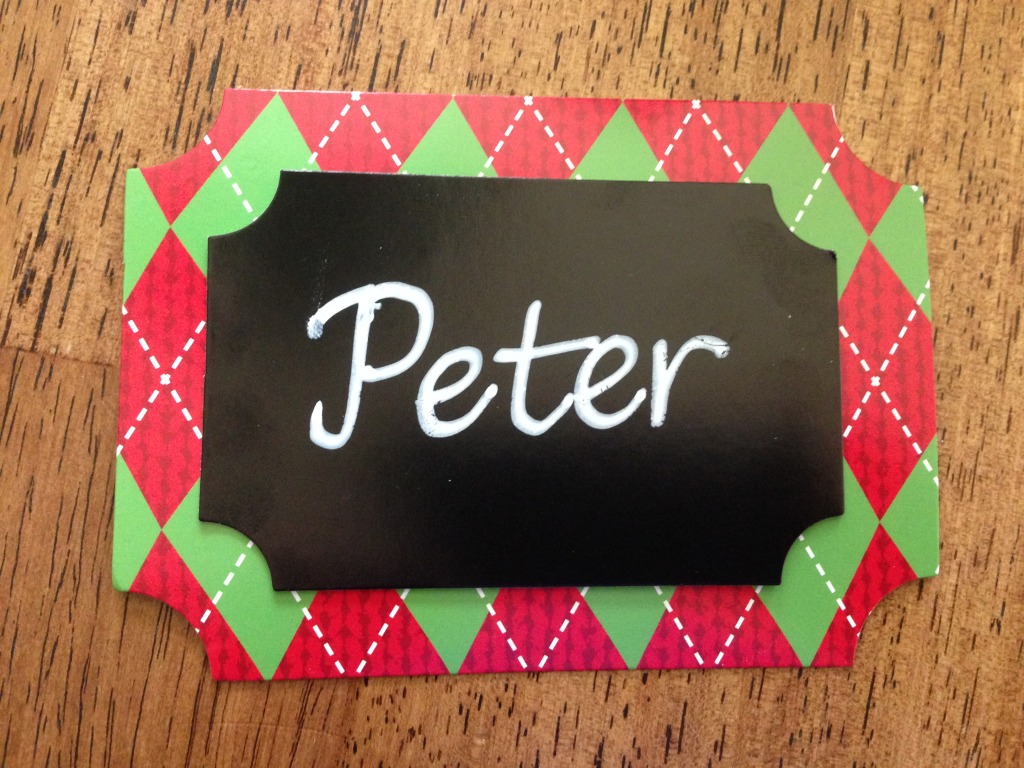 I think the term "green" is interesting, because in our house, "being green" is simply practical, everyday living. There are many things we do all the time in a big family to reuse, save, and recycle because it makes sense and saves us money! We throw away less because when we make something that we can use over and over, and it makes definitely makes life easier, simpler, and more cost-effective. A side bonus is that is makes the world less full of trash and preserves natural resources for others who also need them.
At Christmas, we have gift boxes, bags, ribbons and tags that we reuse every year.  I started making something one year, and then each year I have been able to add some additional item as needed/desired, especially by getting things when they come on sale. I maybe buy 1 roll of Christmas wrapping paper each year to help out Santa.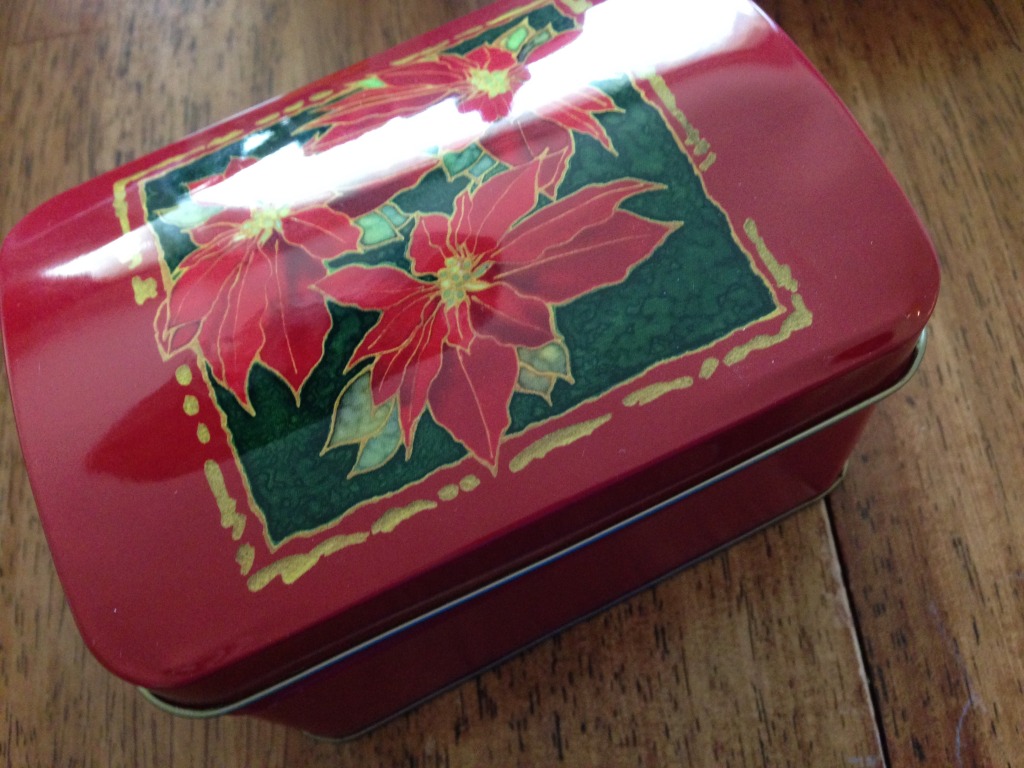 Someone gave us some Christmas treats in this tin one year. I use it for storing the tags.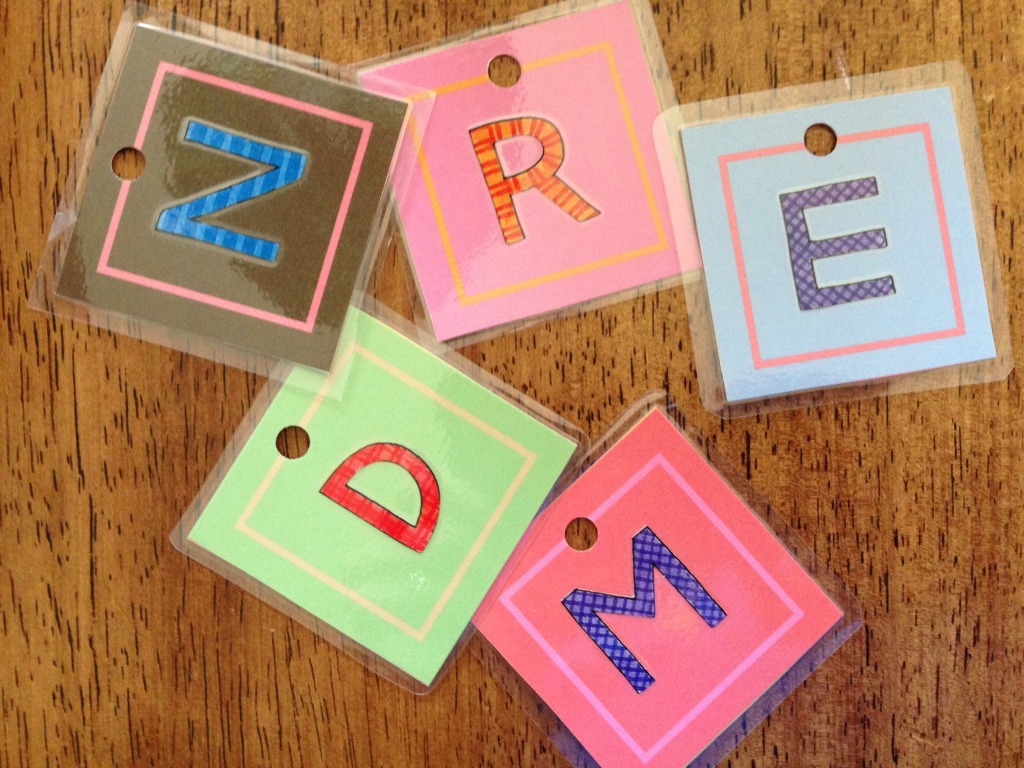 Laminating the tags has extended the life of the tags. I'm pretty sure they will last longer than our children are home!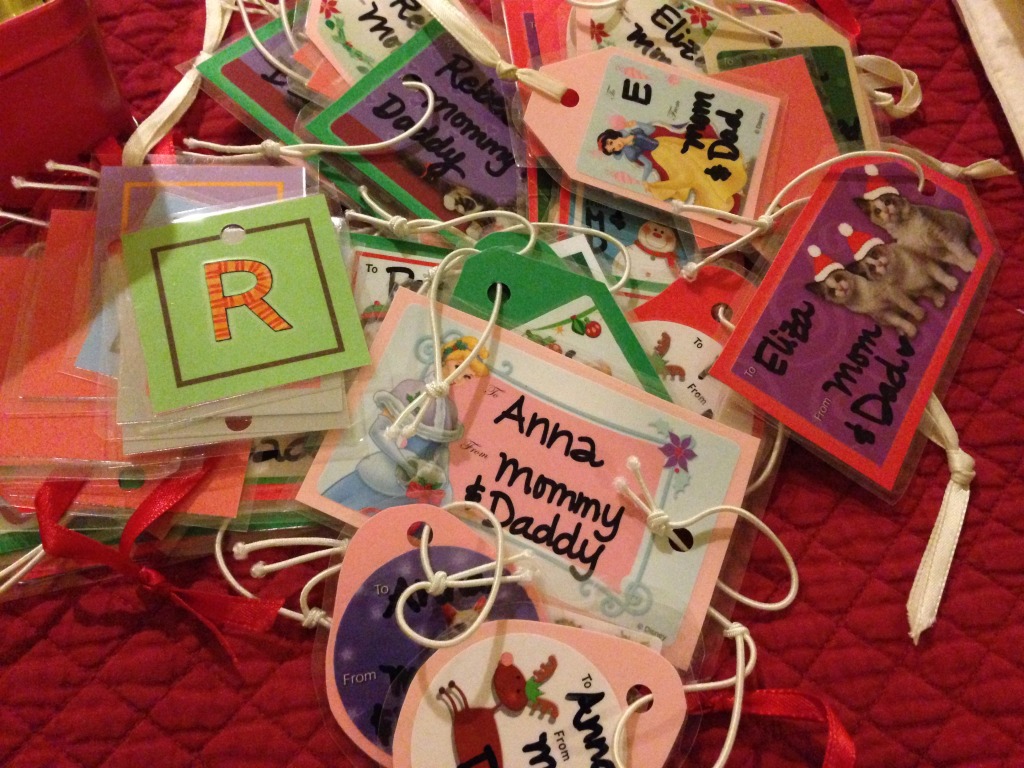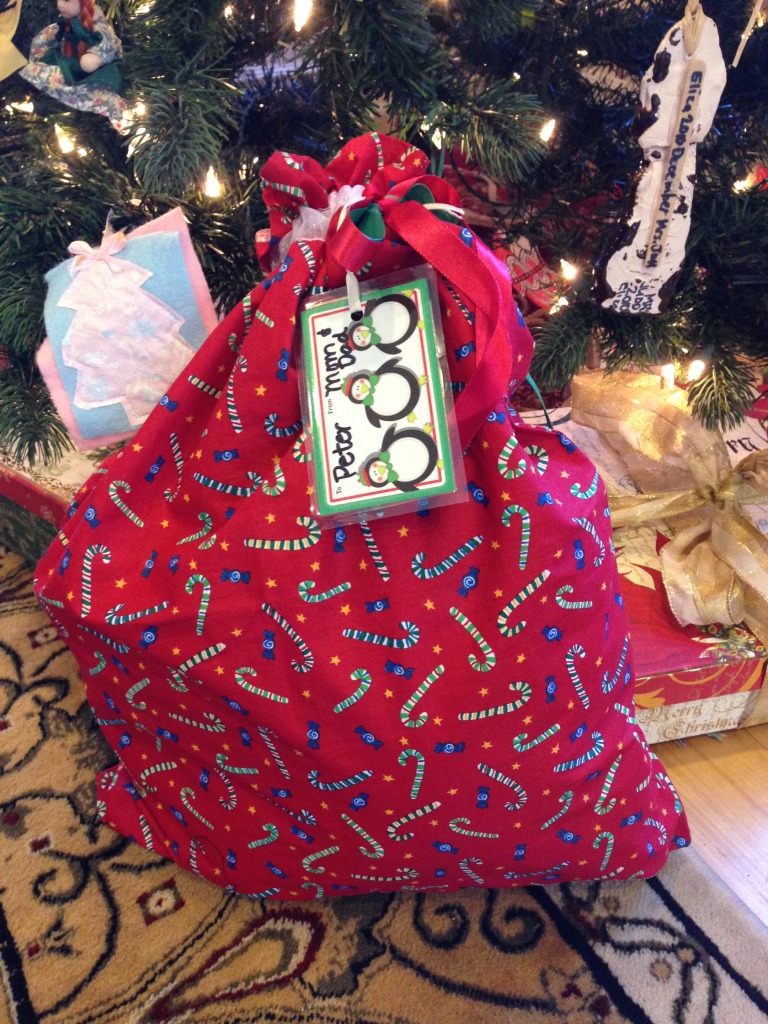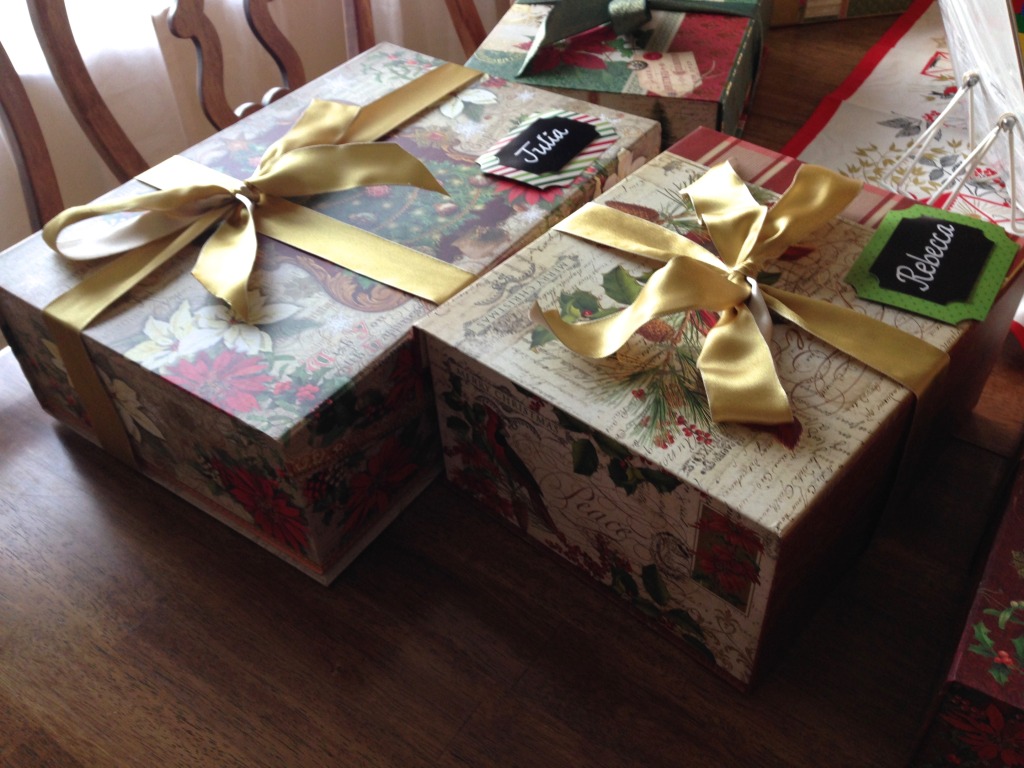 Because of the bags, boxes, tags and ribbons we have now, when it's time to wrap presents, (and once the gifts are all laid out and accounted for), I pull out all of the wrappings and can be done in about 2 hours. Of course, it took time to make and accumulate these resources, but year after year, little by little they grow, and so now it's easy!
When my children get married, I want to give them (if they want) sets of bags, boxes, and tags to help them out with their Christmas-doing. It's so nice to have more time for the things that matter more than gift-wrapping, like being together, serving others, taking time to draw closer to God, and enjoying the special events that happen this time of year.
Happy Being Green,
Liz 🙂
---
---