"Half of all their cash"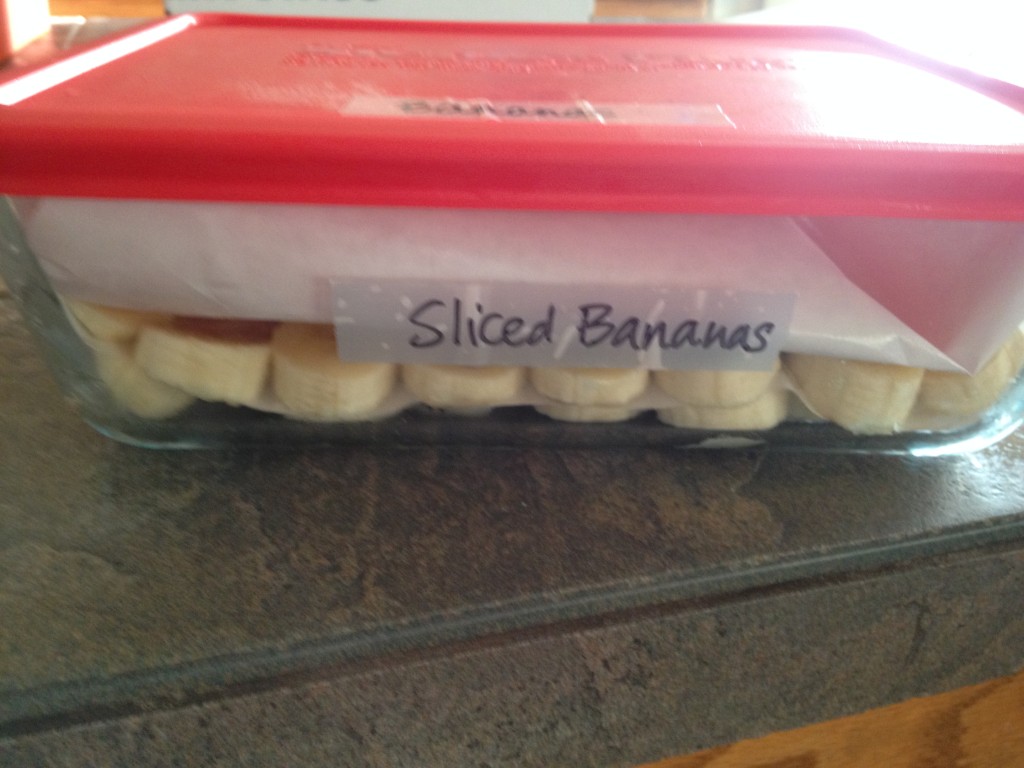 Yesterday we were at Costco, when I saw a young wife asking her husband if they could get some Ziploc baggies. I smiled, thinking of how prioritizing spending is an important topic for couples*, even if that includes how much to spend on plastic baggies.
That scene made me think of two things:
1. How the Pyrex glass dishes storage containers I bought a while back have "paid for themselves" in what I would have spent in using Ziploc baggies; and
2. This line from Tom Chapin's song "Good Garbage:" "Half of all our cash, we're spending on their trash."
The first time I heard that line years ago, it made me think: how much of my grocery money do I spend on packing and disposables?
So I totally recommend glass storage containers, like the one I have sliced bananas in. (I love using frozen bananas in smoothies or banana ice cream.)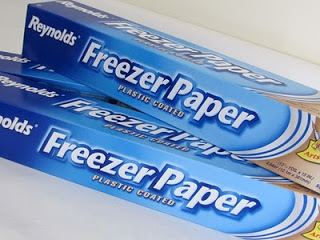 And here's my frozen banana tip: use freezer paper between the layers!
Happy Saving,
Liz 🙂
P.S. Freezer paper has some great uses in quilting, sewing, stenciling, appliquéing, printing on fabric, etc.–not just for the freezer.
* Not long ago, we watched a part of a Dave Ramsey video on saving. He showed how saving money early earns you FAR more than waiting until later to save money. I wish I could show the video clip! Anyway, saving money on stuff, even plastic baggies, can literally mean money earned if the savings are actually saved! Wish I'd done more of that earlier on (especially when interest rates were so much higher!).
---
---