3T: What can I do to help get rid of a cold?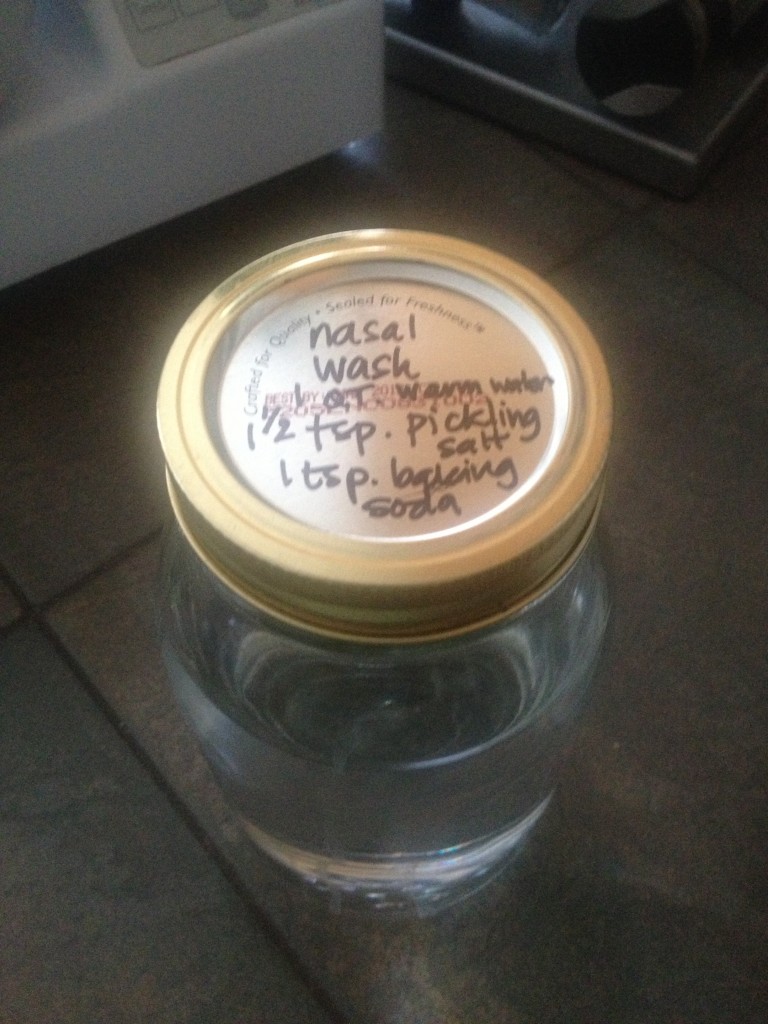 Last week I was feel pretty sick with a cold that was heading to be a sinus infection. When the mucus turned super bright yellow and was literally dripping out of my nose, I decided to do a little research to learn more about what was going on, and how I might help avoid the progression to an infection and having to take antibiotics. (The last time I took antibiotics for a sinus infection, I ended up with some other undesirable consequences!) I googled mucus color and I googled sinus irrigation, since I had done that as a teenager. I wanted to see if there was something I could do at home. Here is what I found and did, and I am doing much better! I'm so grateful for reliable information like this that is available on the internet. The following comes from webmd.com.
Fill a clean container (such as a quart jar) with warm tap water.
Add 1½ to 2 teaspoons pickling or canning salt* to the water.
Add 1 teaspoon baking soda.
You can store homemade saline solution at room temperature for one week.
To use homemade saline solution as a nasal wash:
Fill a large medical syringe, squeeze bottle, or nasal cleansing pot (such as a Neti Pot) with the saline solution, insert the tip into your nostril, and squeeze gently.
Aim the stream of saline solution toward the back or your head, not toward the top.
The saline wash should go through the nose and out the mouth or the other side of the nose.
Blow your nose gently after the saline wash unless your doctor has told you not to blow your nose.
Repeat several times every day.
Clean the syringe or bottle after each use.
I know from experience that colds don't always resolve so easily, and I know that a priesthood blessing and fasting on Sunday also helped speed my recovery. Rest and drinking lots of water also help! But it's so nice to find simple, practical helps that don't cost a fortune.
Happy Recovery,
Liz 🙂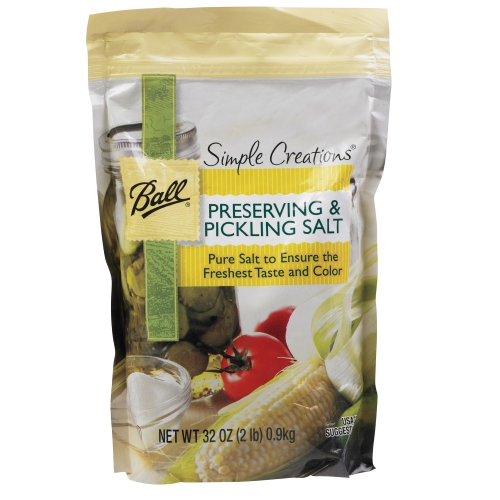 P.S. Canning/pickling salt is no big deal. It's available in the home canning section of your grocery store. I use pickling salt in making homemade chili sauce, and I'm wanting to make homemade pickles this year. I'll try to post our chili sauce recipe soon.
P.S. There are so many household uses for salt, baking soda, and vinegar that I am learning about! I'll have to post about that, too.
---
---