3T: Inspire your children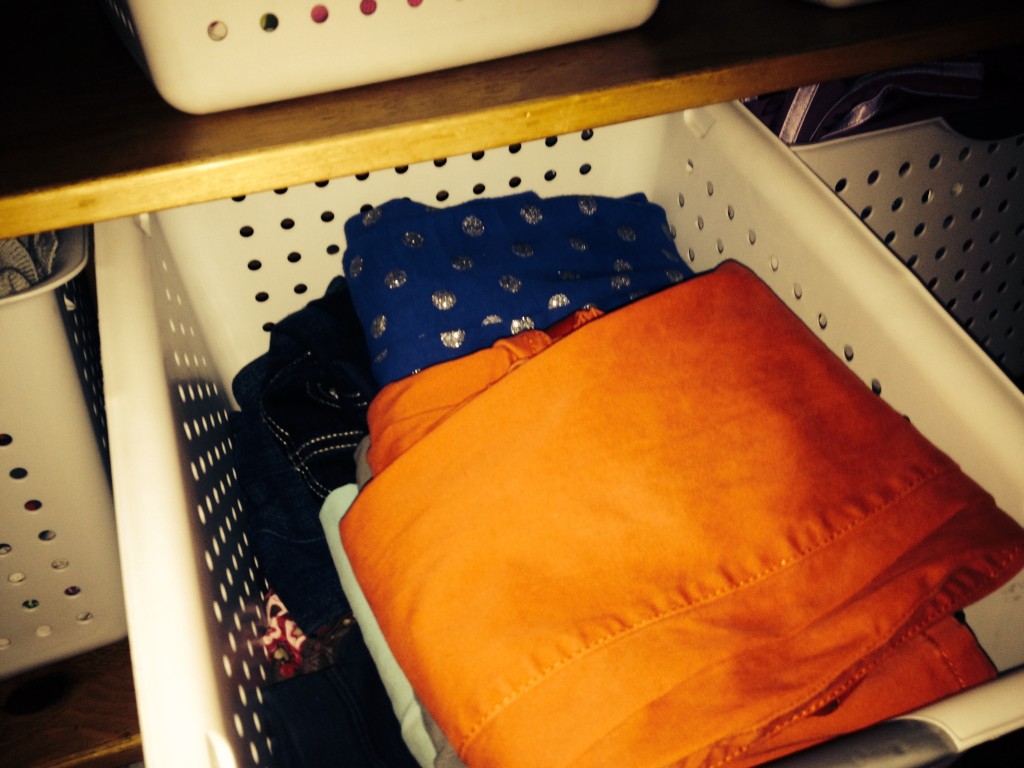 You never know how you might inspire your children, or how your example will affect them.
A week ago I was up late, distressed over something, so I went to fold the two loads of clean laundry in the mud room.
My daughter's clothes was there, so I decided to fold them for her. (The children normally fold their own clothes.) The next morning I told her they were folded and asked her to get the piles and put them away in her room.
She did. Then she brought me her PJs and asked me if I would do my "magic folding" of her PJs. I said OK, and showed her how to do "magic folding," as she put it. Then she brought me her baskets from her armoire to show me how she had neatly arranged her clothing in her baskets.
The reason this was so surprising to me was that she has shown ZERO interest in having neatly folded clothing before. OR neatly arranged baskets. Period.
So this represented a curious departure from her previous attitude and behavior.
I had to consider why this, why today?
I remembered a phrase from a priesthood blessing I received years ago. I was told that if I would inspire my children, they would follow.
There are two interesting things about this: 1. I never know exactly what it is that will inspire a child; and 2. As I have focused on serving my family with more love and without complaint, and as I have really tried to make home a place my children feel safe and loved and special (which includes praising more and finding fault less), my children have responded in kind (no pun intended). They have been more willing to serve without being asked. They have been more considerate. They have expressed more gratitude.
I know that it helps that my children are the ages that they are, but still, I feel so grateful for this return on my investment! We have had some really awesome moments!
So I will keep on trying to inspire my children by trying to be a little more Christlike everyday. It is WORTH IT: not just because of how my children respond, but because of how we all feel towards each other. Our relationships are better.
I won't fold my daughter's laundry every week, but maybe by helping her out when I can, she will continue to appreciate the beauty of order and a love for a job well done.
Who knows?
Happy Inspiring,
Liz 🙂
---
---