3T: Keep a journal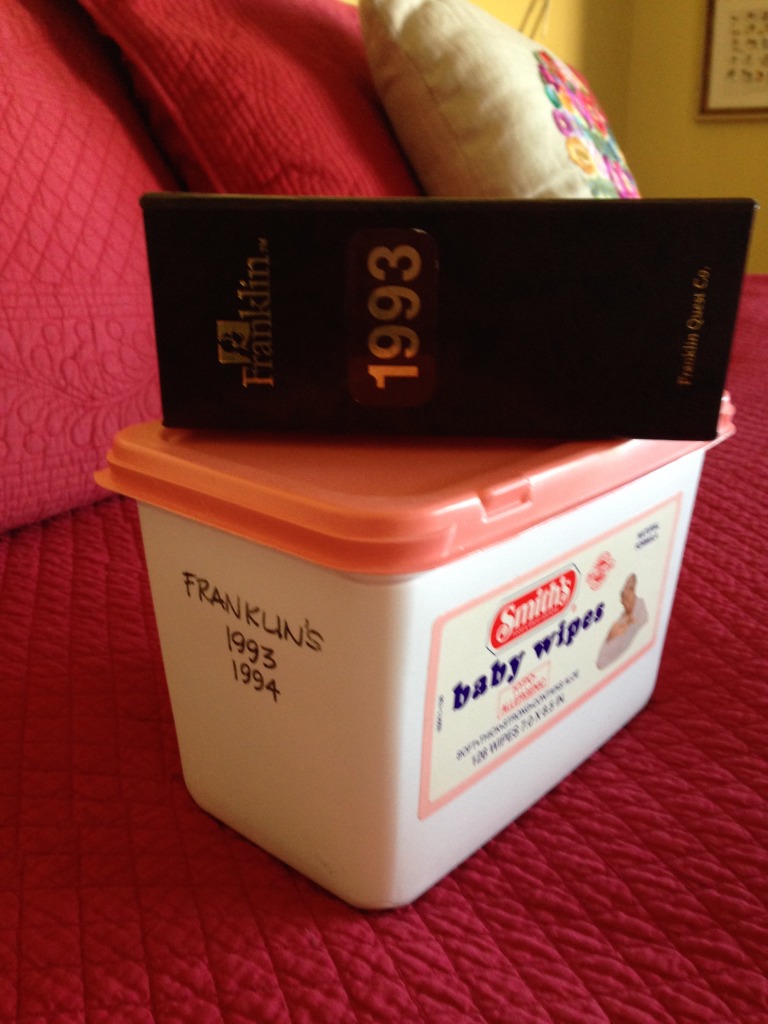 Sunday night we were having a family dinner with my nephew David and his fiancée when the question of how Lane and I met came up.
You know what that means. I said it was Lane's turn to tell the story.
When he got to the part about our first date's activities, I countered. He said we went roller skating. I said nope. It was Aladdin.
Husbands should think twice before questioning their wife's memory, if only for humor's sake. I said I was looking it up.
I dug out the old baby wipe (LOL) container that houses my 1993 Franklin planner…
…and found the evidence.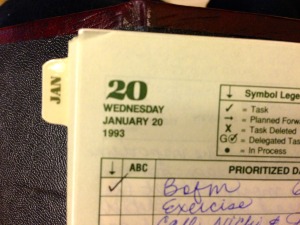 This is the day I met Lane. Here is what I wrote about it: "Guess who I met in the computer lab? Lane Livingston….My last memory of him is when Craig stuffed him & his brother into the back of a car. He said he used to always steal Craig's moped. He's too big to stuff in a trunk now. As a [returned missionary] from Finland, he's 6 ft. plus, I'd say, and good looking! He was so nice to help me out–I was kind of hoping he'd ask for my #?! He said I could call him if ever I needed help…."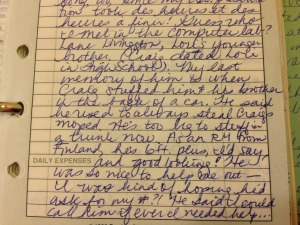 We went out Friday, January 22. I wrote on that day: " I went out with Lane Livingston tonight: We went to the "Training Table" for hamburgers & then to see Aladdin, home for hot chocolate with cinnamon in it!"

(You owe me a date, hon.)
And so I went from meeting this handsome guy in his cowboy hat and boots…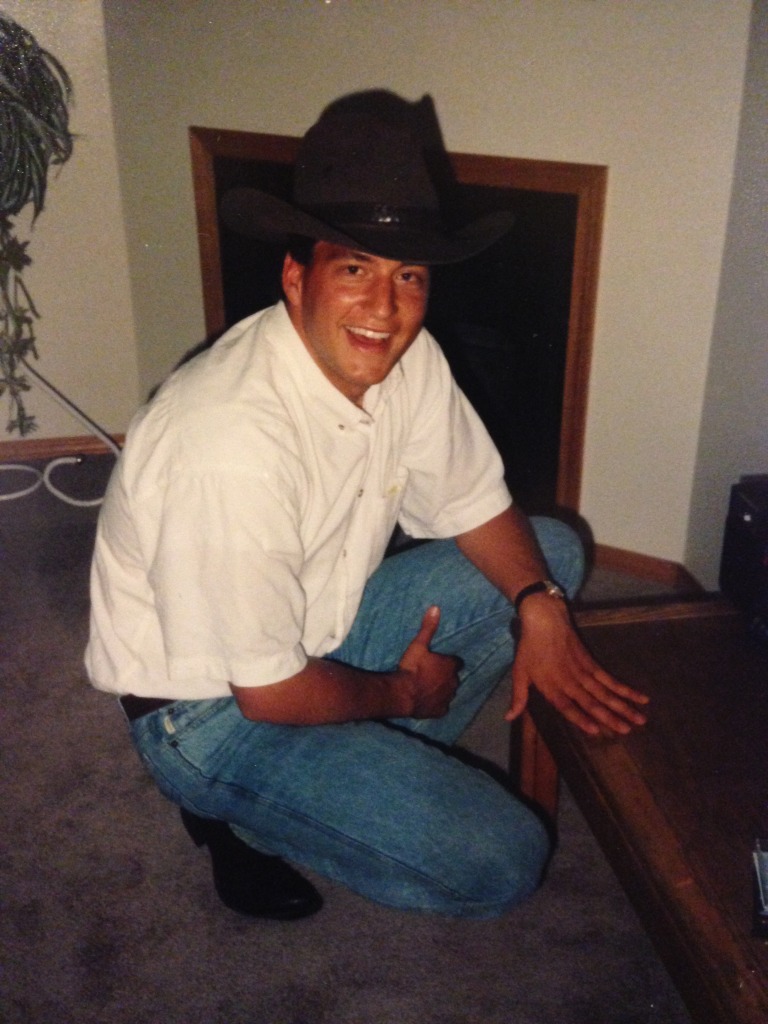 …to marrying him.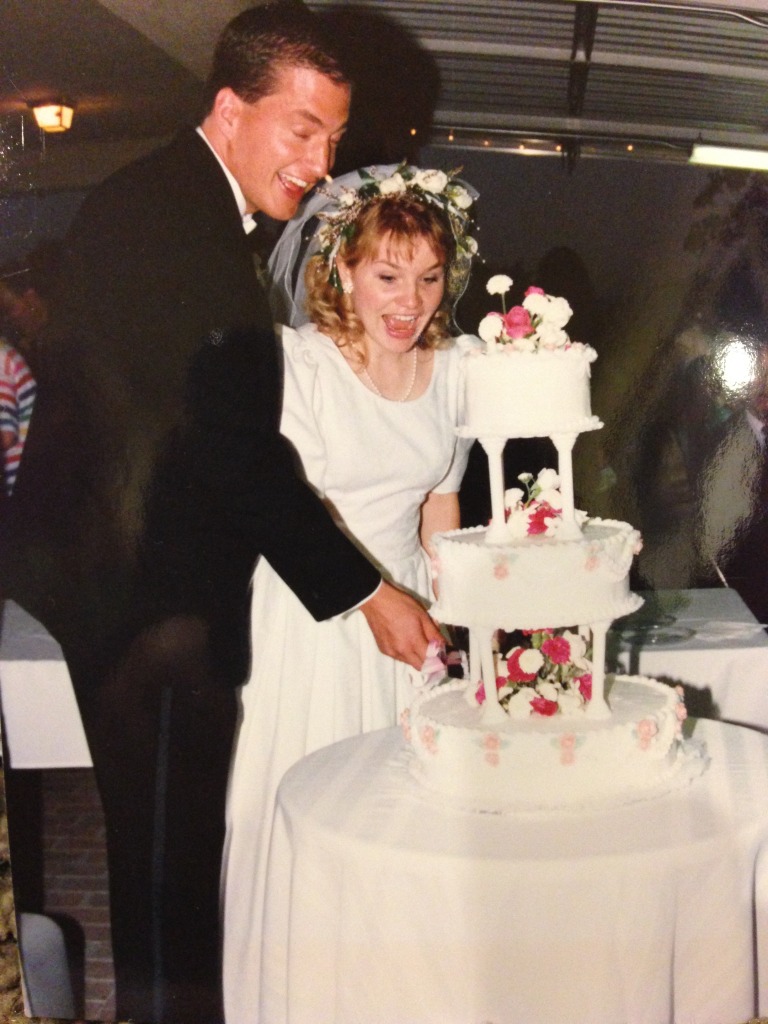 Here's a fun footnote. The husband in this picture of our dear friends (below) was Sarah's BYU freshman year Bishop! Such a wonderful, small world!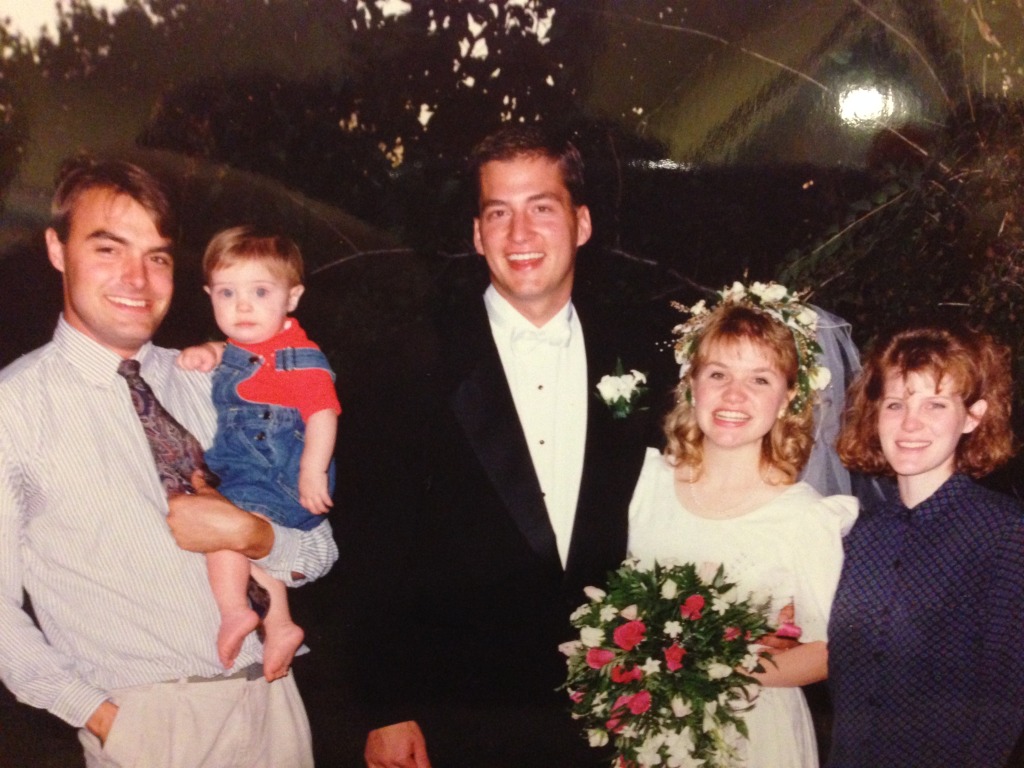 So I'm just saying. There are benefits to keeping a journal!
Happy Journaling (and Being Right!),
Liz 🙂
---
---