3T: Managing winter mess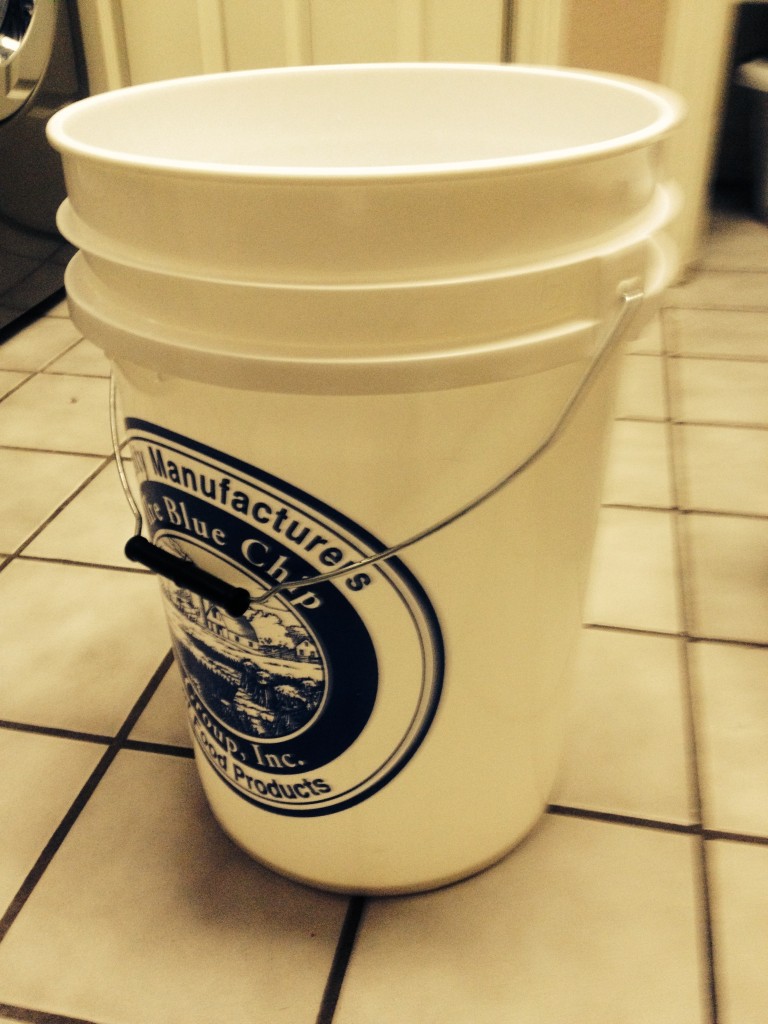 I'm into simple storage solutions.
My husband might disagree.
But since I have plenty of these food storage buckets around, I have repurposed them for plenty of storage uses.
We have used them for dirty laundry buckets, with each child having their own in their closet.
We have kept toys in them.
When they have lids on them, we have used them as step-stools for children working up at the counter. (I learned that from my friend, Diane F. Thanks, Diane!)
And we keep three of them on the floor of our main floor, corner coat closet  for snow pants, gloves/mittens, and hats/scarves. That way, it's a quick pick-up after children have come in and shed all their gear after playing in the snow. (I try to let them dry first).
It won't make the cover magazine, but "it'll do."
Happy "Making Do" during Winter,
Liz 🙂
---
---