Put the dishes where children can reach them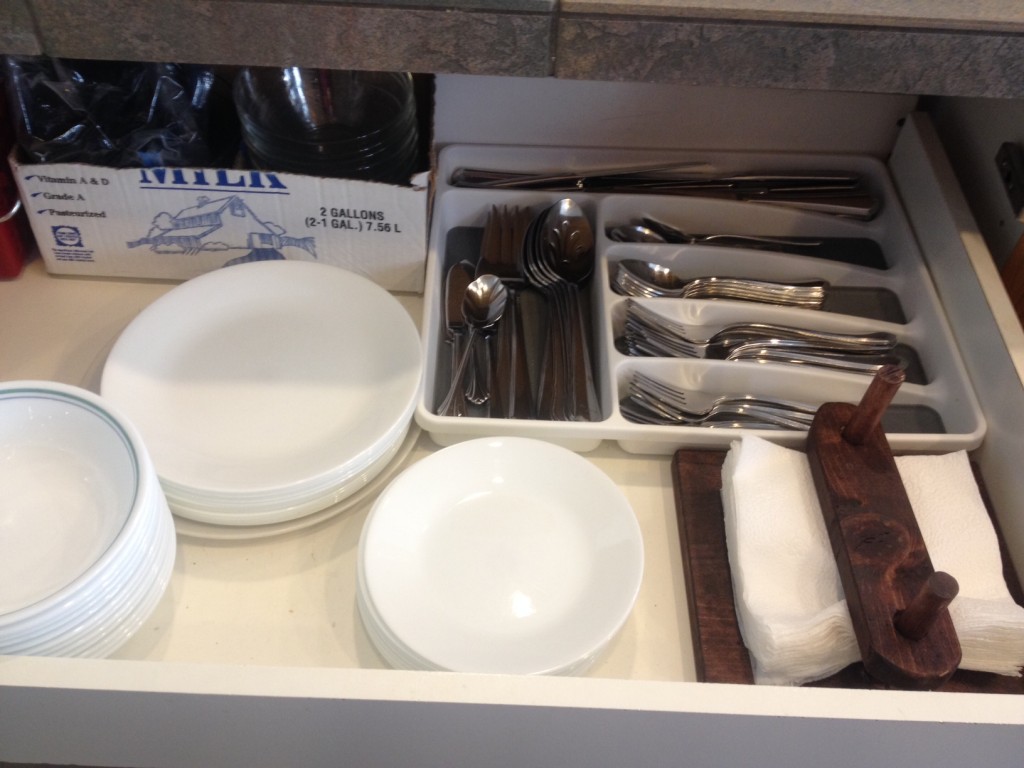 At one point when I was a young mom (probably at the suggestion of a book or another woman's example), it occurred to me that if I wanted my children to learn to empty the dishwasher and set the table, I needed to make it as simple and easy as possible. They needed to be able to reach the dishes easily.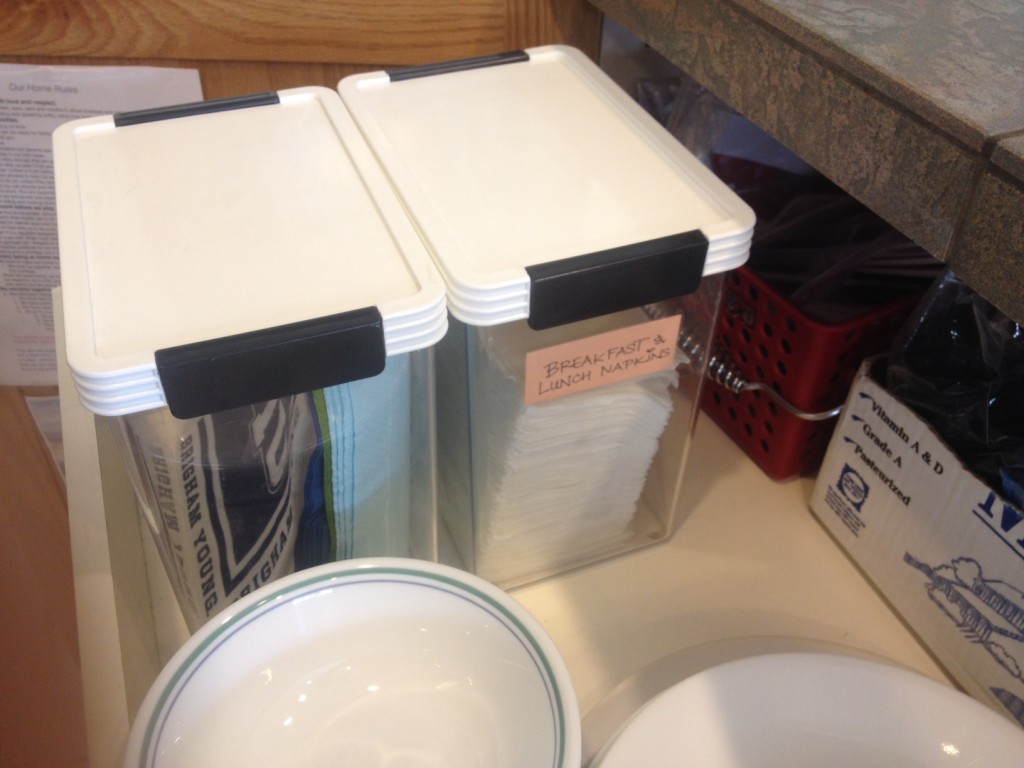 Now, I have to say that some homes and kitchens are designed with families, practicality, and efficiency in mind, while others are not so much. When they are not, we have to get creative with how we arrange things.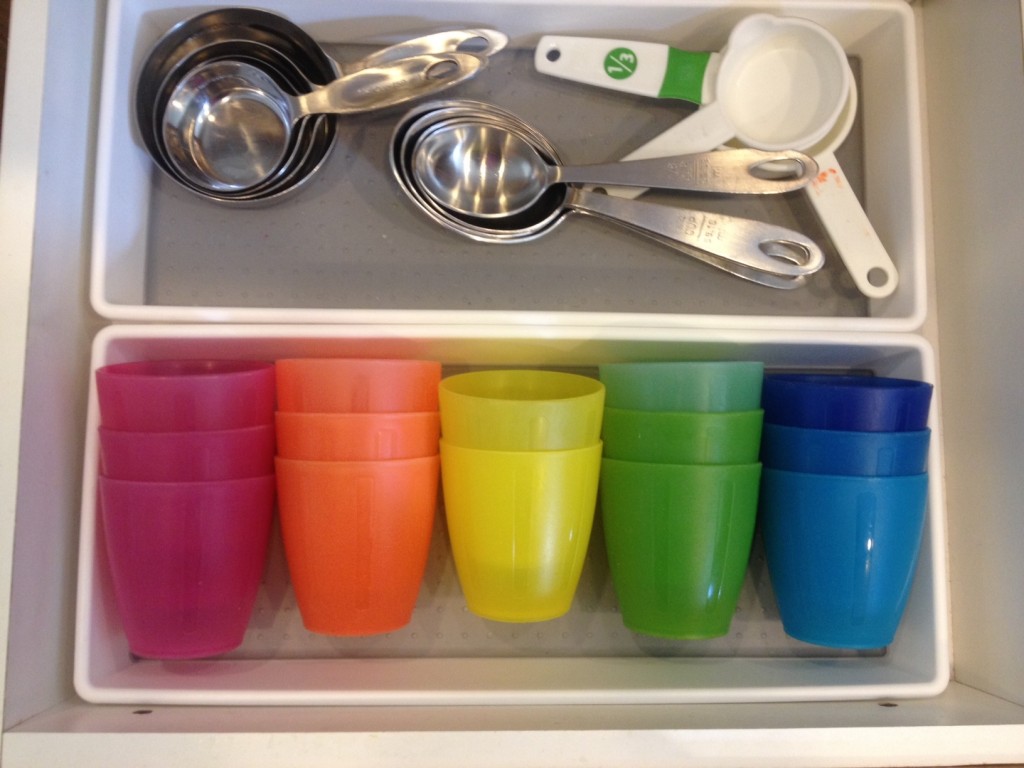 Early on, I decided that I was not going to have expensive dishes for everyday use (that was easy, since our budget didn't allow for expensive dishes). IKEA and Wal-Mart to the rescue! We had clear glass plates and bowls that we had bought when we were first married (I bought as many of everything as I could afford then, such as placemats in sets of 8 or 12 and plates in sets of 12 hoping that we'd get to have a big family), and they lasted a long time–until we moved into a home that had tile in the kitchen. (Wood and linoleum floors are softer and so falling dishes don't break as readily!) So then I bought Corelle dishes like I had grown up on. We got plastic dishes from IKEA when we were on vacation once, and those served us well for a very long time. We still keep the plastic cups around for ourselves and the "little people" who come to visit, and also because we like those cheerful, colored cups!
Of course, when children were putting things away, I had to be watchful of them as they worked. And I didn't keep things that were sharp or breakable glass (i.e. dangerous) in reach of toddlers.
Teaching children to help as soon as they are able made us all feel happier: children want to be doing things for themselves around age 2, and we as parents want them to learn all they can so that they grow up happy! It's a win-win.
Happy Facilitating Self-Reliance,
Liz 🙂
---
---