3T: Relax, the Spirit will prepare you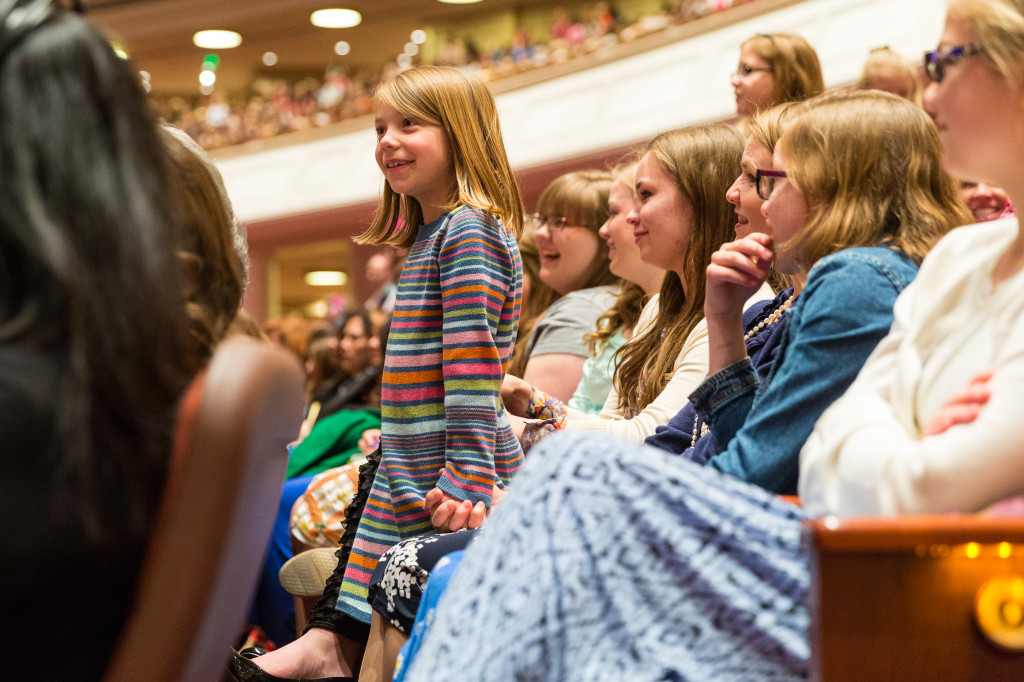 Boy, if only I could remember this! Not just this special moment, but this truth!
When I and my daughters were getting to go to the general women's meeting, I had the thought that we might be photographed. I wasn't feeling particularly ready for a photo session that day; in fact, I was trying to get there with a smile on my face! But I did put lipstick on before we went inside the building just in case :).
Julia also had that thought. And spent some extra time curling her hair….
So when a photographer came next to our row of seats and starting shooting photos, I wasn't completely surprised.
It is a small detail, but it is significant, because it reminds me that the Spirit prepares us even for small things that might, in certain circumstances, really stress us out. Heavenly Father knew it was a hard day for me and even perhaps for my daughters. He is so involved in the details of our lives. Each one of us had some obstacles to overcome to get to the meeting together. But we made it! And it was so wonderful to be there all together. And I feel blessed that I can be reminded of this moment with this special photograph that my friend discovered and shared with me today.
Why can't I remember that more and sleep at night? Why can't I let go of the worries when Heavenly Father has everything covered?
Happy Relaxing,
Liz 🙂
---
---