3T: You don't have to be fair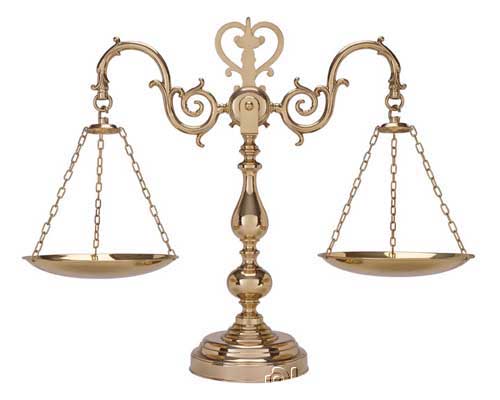 I just got off the phone with a dear friend, who shared something she had been taught by another parent: When it comes to parenting, you don't have to be fair. You have to do what is best for each particular child.
Like my friend said, it can seem so counter-intuitive! (Especially if you're the child!)
Every child being different, fair to one might seem (or be) completely unfair to another. And the home is the perfect place to determine the margins.
Of course, in our home, we have the same rules for each child: curfew at a certain time, what work you have to do, etc. But knowing each child's age, personality, and bearing capacity makes all the difference in how we interact with them about how they complete their assignments.
It's such a constantly "morphing balancing act!" (That's how my friend put it.) Because children are always growing and changing.
My favorite scriptural example of this is when Lehi's family was boarding the ship they had built. They had finished construction and packing up, and "did go down into the ship, with all [their] loading and [their] bseeds, and whatsoever thing [they] had brought…, every one according to his age; wherefore, [they] did all go down into the cship, with [their] wives and our children" (1 Nephi 18:6; emphasis added)
I think of this for sure in terms of academics. All of our children have had the opportunity to participate in the gifted/talented classes at school, but not all at the same ages or for the same length of time. I had different feelings about what was the best match for each child and discussed those with Lane and with each child (and their teachers). Looking back, those individually-based choices felt right. We don't regret those decisions.
And sometimes we make mistakes. And that's OK, too. It's part of how we get to know our child's personality and what works for them.
I notice that when it comes to discipline, some children need a little less sternness and others seem to invite the strong stance! I'm no expert for sure in this department, but I do notice that at different ages and stages, different children are more or less obedient, more or less responsive, more or less willing to do what they need to do. So Lane and I keep having to discuss what a child needs at a particular time.
Each child is unique! That's part of the joy and challenge we face as mothers, isn't it? That's the best part about having the gift of the Holy Ghost to help us after we have been baptized. And that's why I highly recommend being baptized and receiving that gift! I wouldn't want to be a mother or a teacher without His help! AND that's why I'm so grateful for priesthood blessings, including patriarchal blessings, which give us so much insight into who are children really are and what their incredible capacity is.
It was nice to be reminded of that today. (Thanks, Pargs.)
Happy Balancing,
Liz 🙂
---
---