96 rolls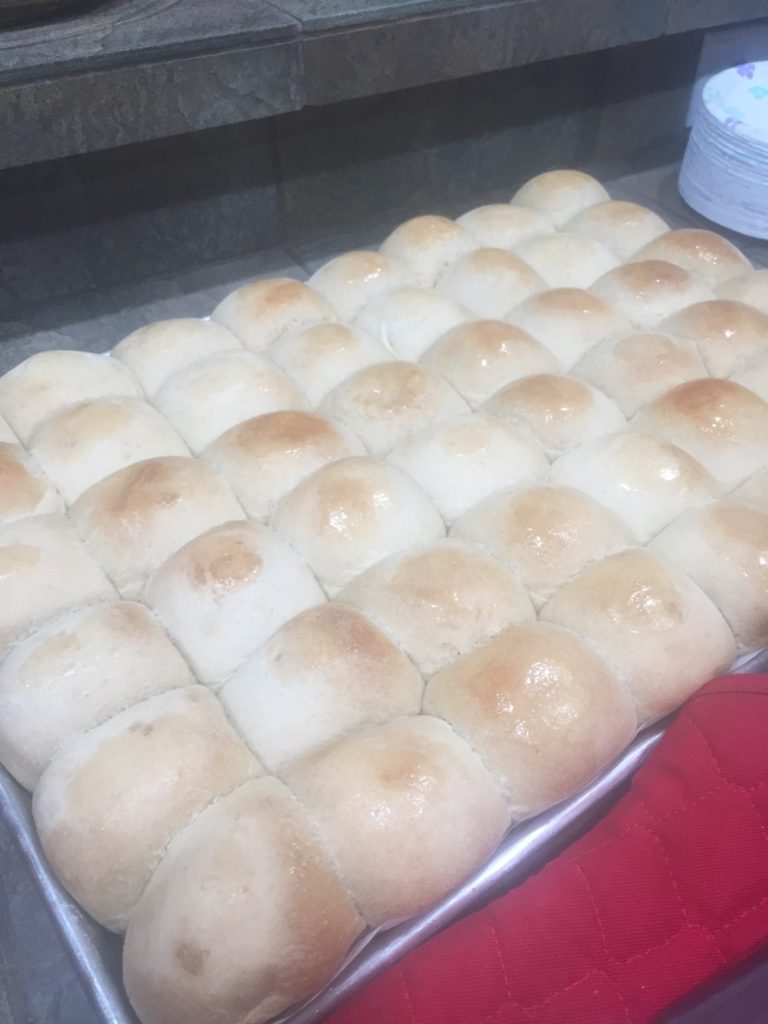 When you're feeding 30-45 people dinner, you need a lot of rolls.
96, in fact.
That's what we made last night: 3 packages of Rhodes frozen rolls, a Costco bag of frozen corn, 2 spiral hams, 3 salads, lots of boiled new potatoes and baked sweet potatoes, 3 cakes (lemon, poppy seed, and banana), and 1 bucket of vanilla ice cream.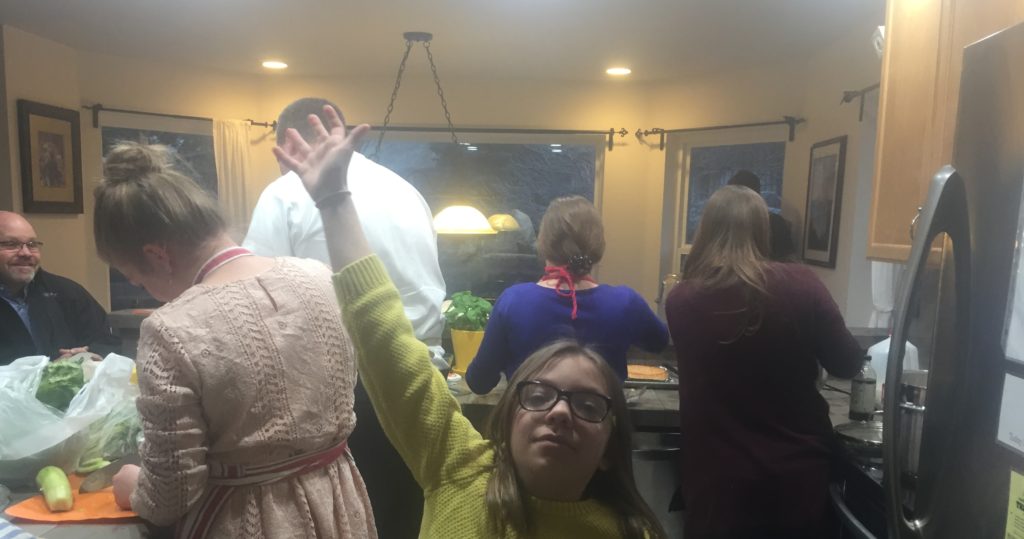 The best part about cousin dinners isn't the food, it's the preparation when we are running into and elbowing each other trying to get it all done. It's the college students trickling in through the front door taking their coats off and offering to help. It's needing to open a window in the kitchen as the room heats up from the heat of the oven and from all the bodies gathering around to visit. It's the volume of conversations swelling as more friends and family arrive. It's the laughter that carries from the family room to the kitchen and the smiles that cover the faces we see as we scan the rooms.
I love it.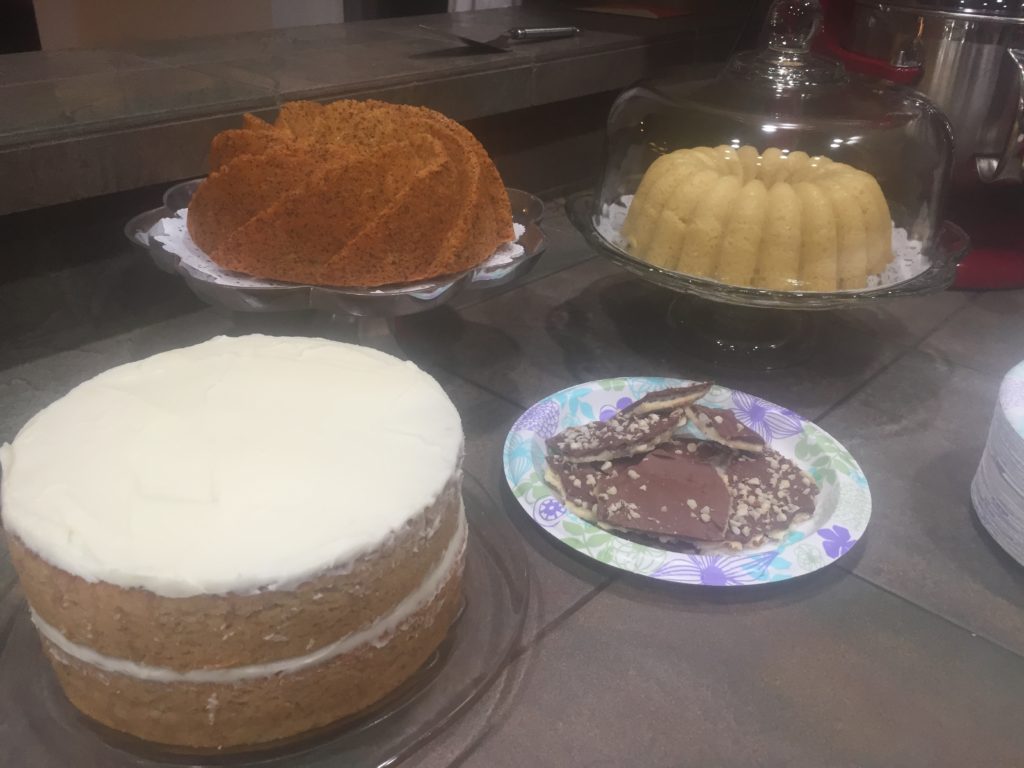 I always feel anxious the 24 hours before a cousin dinner. I'm not entirely sure why, since we've held enough of these dinners to know that they always come off fine and that our hearts are full of happiness after the last guest leaves and we're up to our elbows in soapy water washing pans. Even when we are behind in getting the meal ready on time (which is most days), nobody is complaining. Is it because of all the details? Is it because of the numbers? I guess I've gotta feel anxious… just because I do?
Either way, it's not enough to stop me from inviting these folks over. I'm grateful we live close enough to two colleges to get to enjoy these wonderful people's company.
To read more about cousin dinners, go here.
---
---