A blank fridge door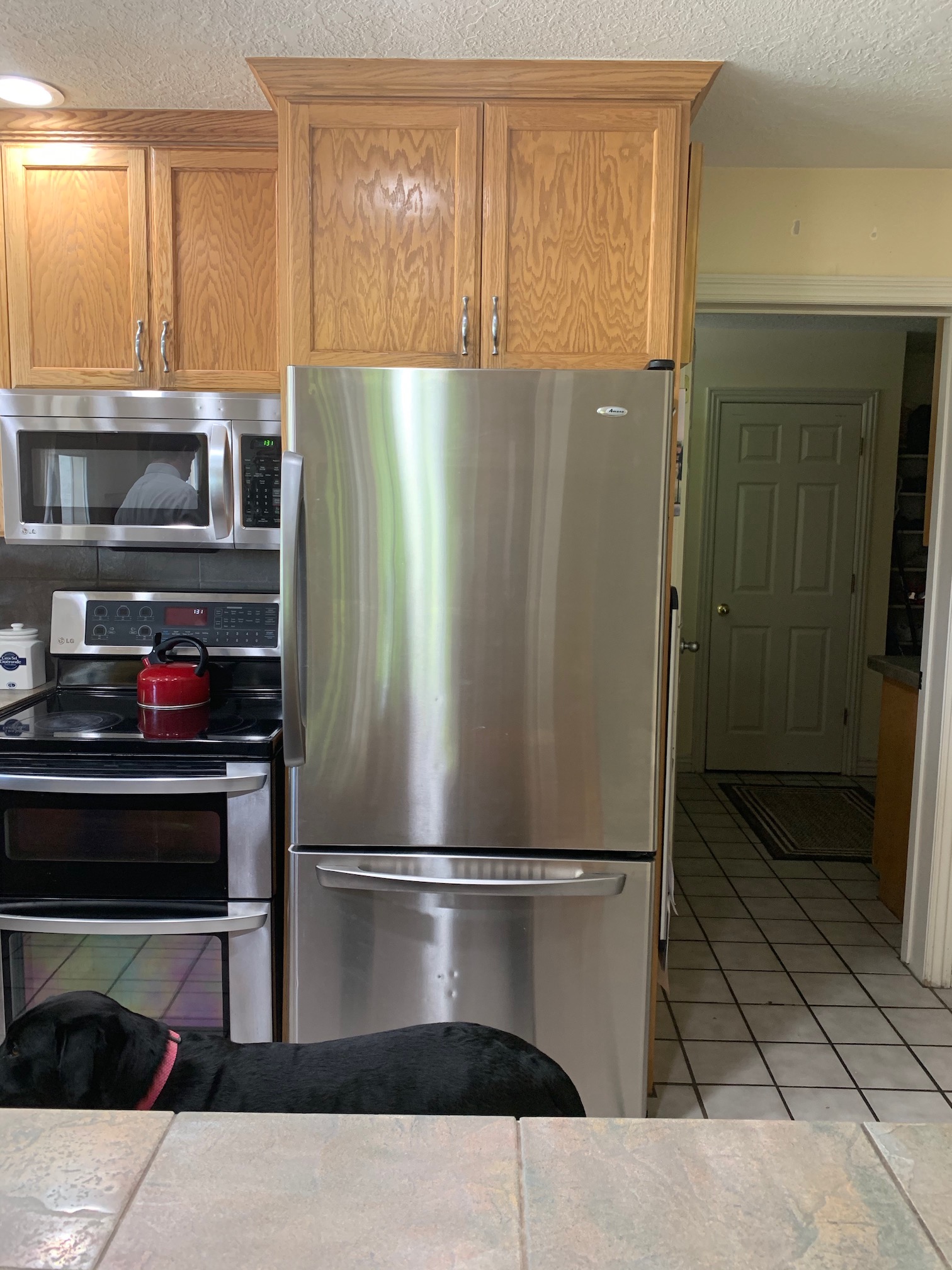 "Something there is that doesn't love a fridge door always covered."
OK, so that is a rediculously misquoted line from a great poem by Robert Frost. But you get where I'm coming from, right?
Sometimes you just want to walk into the kitchen and see a plain, clean fridge door.
No job charts.
No artwork.
No reminders.
Nada.
It just feels clean.
Simple.
Freeing.
Right?
But there needs to be a place for celebrating someone's drawing or award or favorite photograph! And there needs to be a place for job charts and bucket lists and dinner menus.
Over the years I have tried many different ways of displaying things. Many times it has been on the fridge, because that is where we look most! It is front and center in the kitchen where we live now.
I'm thrilled to say that I have worked out a system–after only 25 years!–that works for us at this stage of our lives with teens and young adults at home. It is simple! It is neat! I love it!
Are you doing a happy dance, too?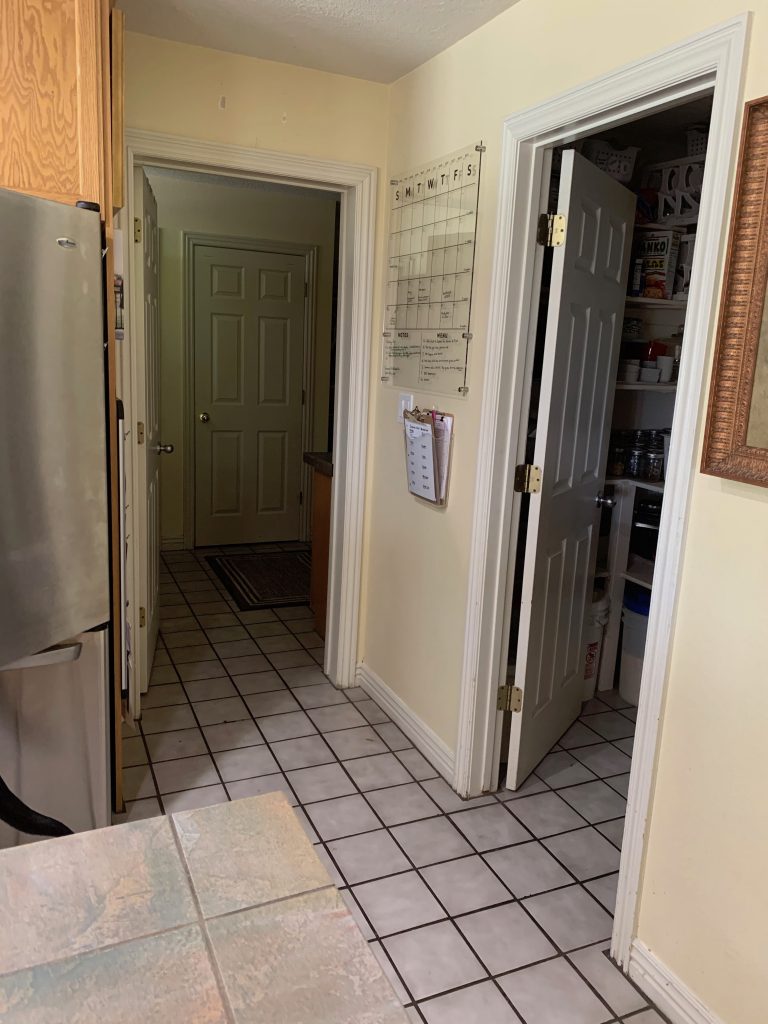 It is a wall calendar for the family and a wall basket for 3 clipboards: the month calendar of dinner meal plans; the job chart; the bucket list.
There is a magnetic board opposite that upon which I put the other fun stuff: the pictures, the invites, the awards, whatever. It is next to the fridge and easily visible, but it isn't the front of the fridge, so my kitchen can look clean (when we aren't cooking and making a happy mess in it!)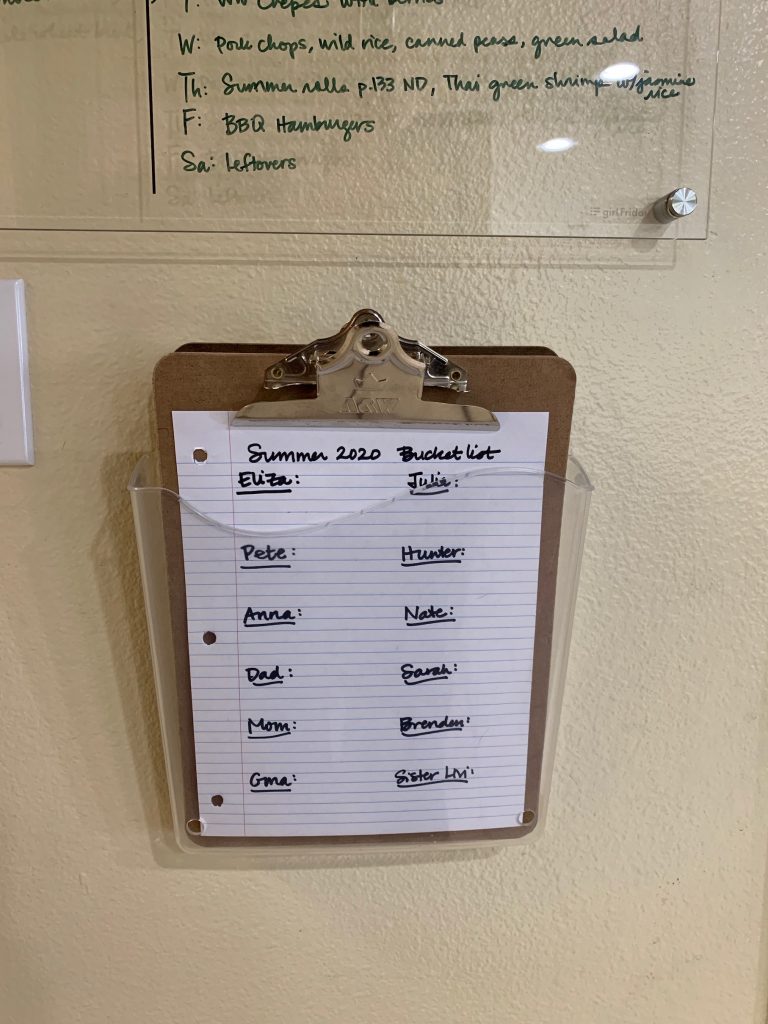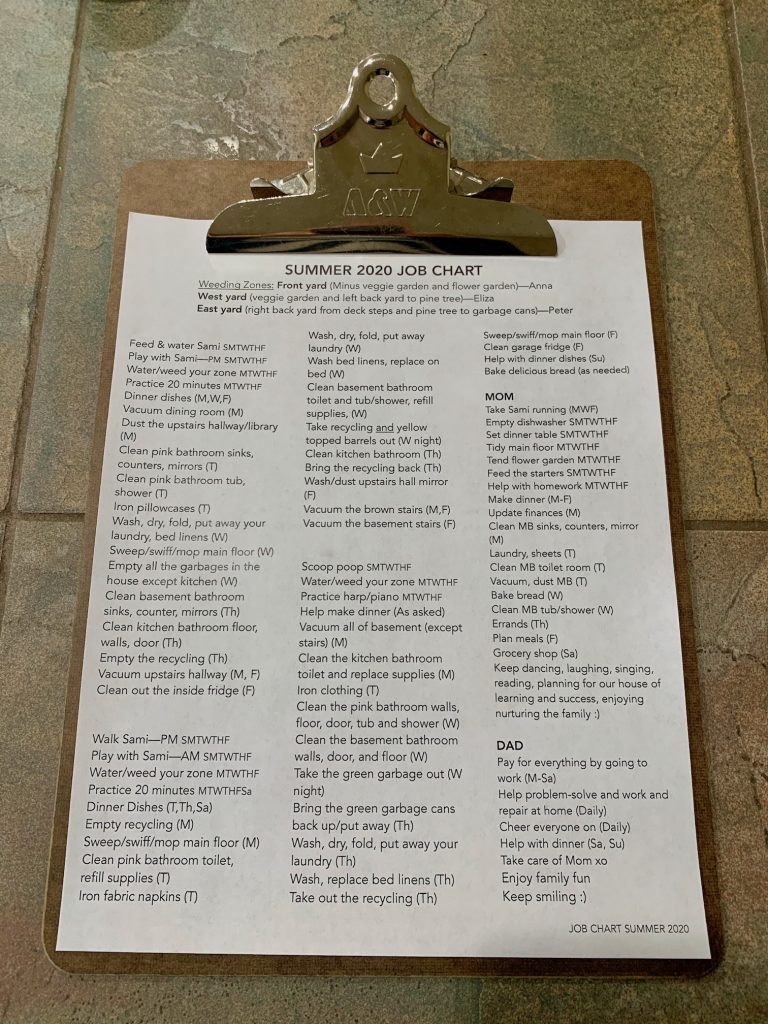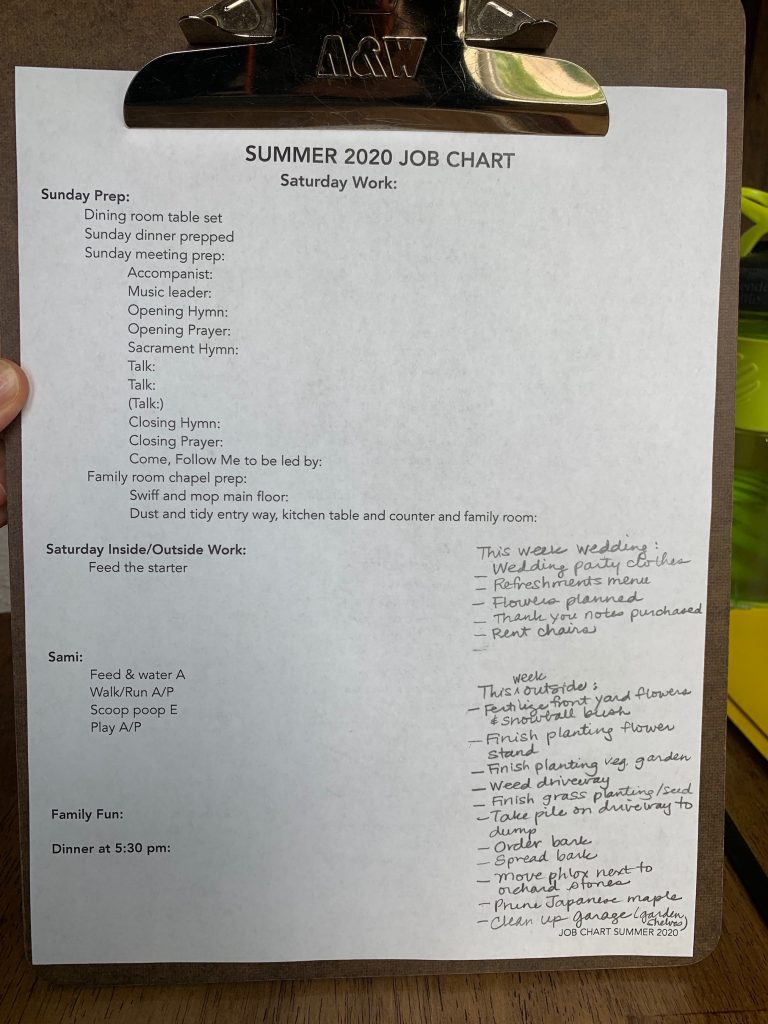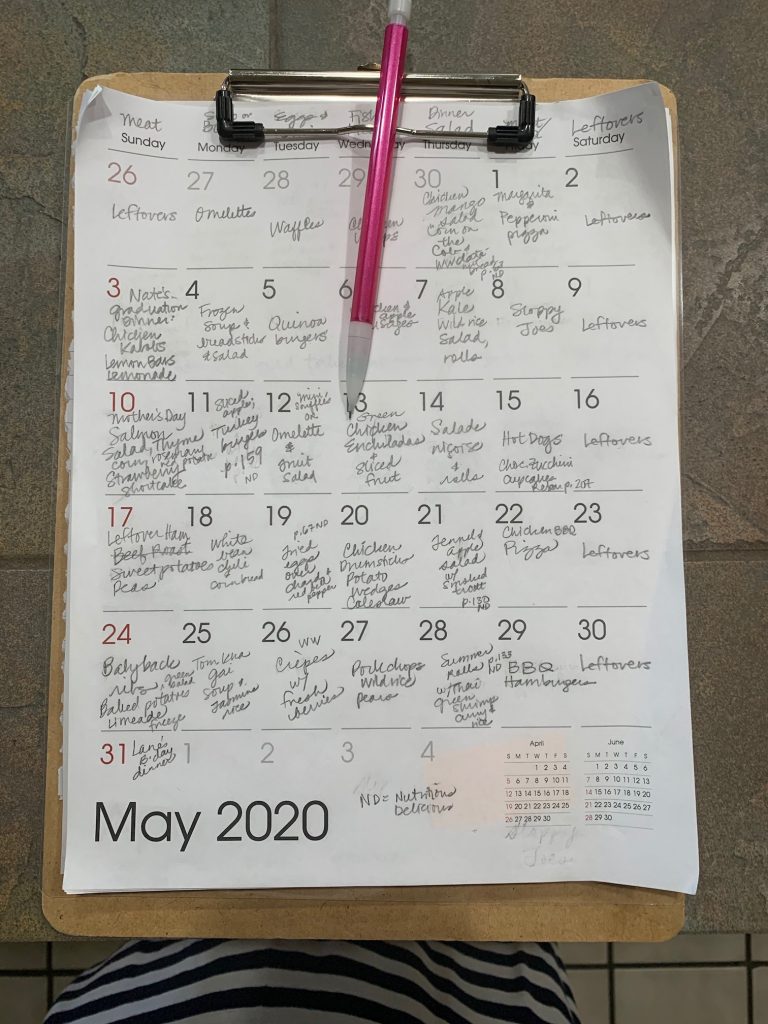 So there you go: One problem in the universe neatly solved.
"…So easy. So simple. So perfectly perfect."
(At least until tomorrow, when everything changes again.)
---
---