A good post-gardening soak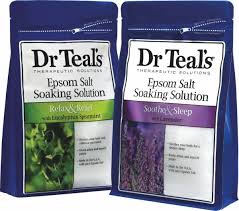 Last Monday I worked in the garden for about 2 1/2 hours. I loved it! Classical music playing on my phone, I weeded out Common Mallow, Purslane, Morning Glory, and grass, cut back the dried out tulips, and planted some lovely Montego Blush and Purple snapdragons. It felt sooo nice to have the sun on my back and the breeze in my hair.
Ahh.
That night, my expression changed to "Uhhh."  As my muscles started feeling the bending, reaching, and squatting I had done for a couple hours in the garden, I began to walk slower and more carefully. Lane looked at me funny as I gingerly walked along, willing my legs to move when they wanted to stay put.
He suggested I soak in the tub. "It's not clean!" I lamented. "I just washed it!" he replied. "That was last weekend. The children have had 20 showers in there since then," I retorted. He went and looked at the tub.
And then he did what any exceptional husband would do: he got the cleanser and scrubbed the tub.
I know.
Let me say that a solid 20-minute soak in a hot bath with rosemary mint Epsom salts does a sore body good.
Even with teenagers knocking on the door asking if you are going to be done soon so they can take out their contacts and brush their teeth. Even then.
Ahhh.
---
---