And There Was Light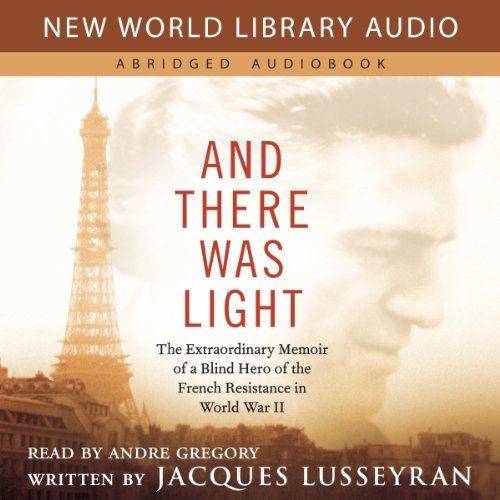 This month I listened to a book that a dear friend recommended to me perhaps 30 years ago: And There Was Light: The Extraordinary Memoir of a Blind Hero of the French Resistance in World War II by Jacques Lussyran.
WOW. This book is utterly remarkable.
It is an autobiography of a man, blind by an childhood accident, who became a leader in a resistance movement in Paris. He is so full of light and love, hope and faith, and his writing expresses this beautifully.
I decided I want to read it so that I can mark the passages I wanted to remember and do a book club on it, I hope. I'll get back to this post with some quotes that I want to remember!
I definitely recommend this to high school readers as part of the list of 12 great reads for teens in 2018!
---
---