Awesome job, Priests!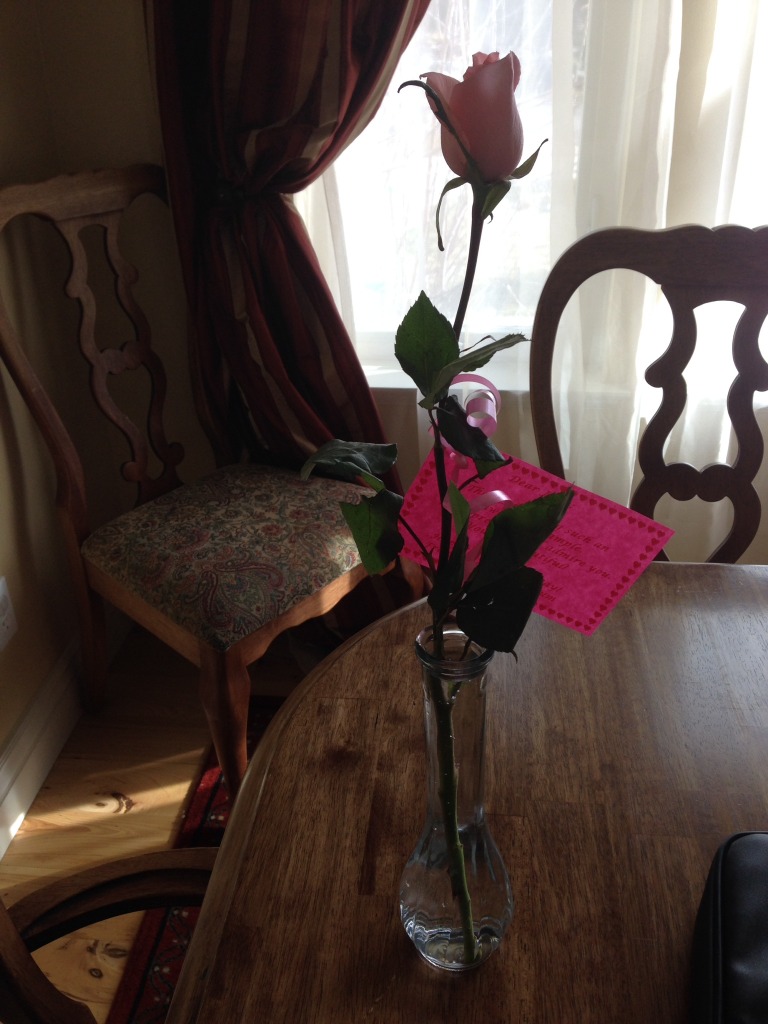 Julia is a Laurel in Young Women, and just a few minutes ago, a young man (a Priest in our ward) delivered a single rose to our doorstep with a note that said, "Dear Julia, Thanks for being such an awesome example! We appreciate and admire you. You are beautiful! Happy Valentine's Day! From the Priest Quorum"
I think this is so awesome. Every Laurel in our ward will get the same note, but here's what is so great: not only are these beautiful young women getting a flower on Valentine's Day, but the 16 and 17-year old young men in our ward are learning how to treat young women with respect AND learning how to be a loving husband someday.
Great young men, great leaders. Great youth group! Thank you so much! We are really blessed to live here.
Rebecca shared a funny story from seminary last night as we drove her to a friend's house. She said her seminary teacher's wife told him she would love to have flowers on non-holiday days. So on Valentine's Day, when they went out to dinner, she started to cry. Her husband asked her why she was crying. She said it was because he didn't bring her flowers. LOL! He said the lesson was that when your wife says she doesn't want flowers on Valentine's Day, she might still want them. I said it means that we like being surprised by flowers as well as getting them on fixed holidays! 🙂
---
---