Blackberry ice cream, chokecherry syrup, Danish rolls, chicha morada, and baking powder biscuits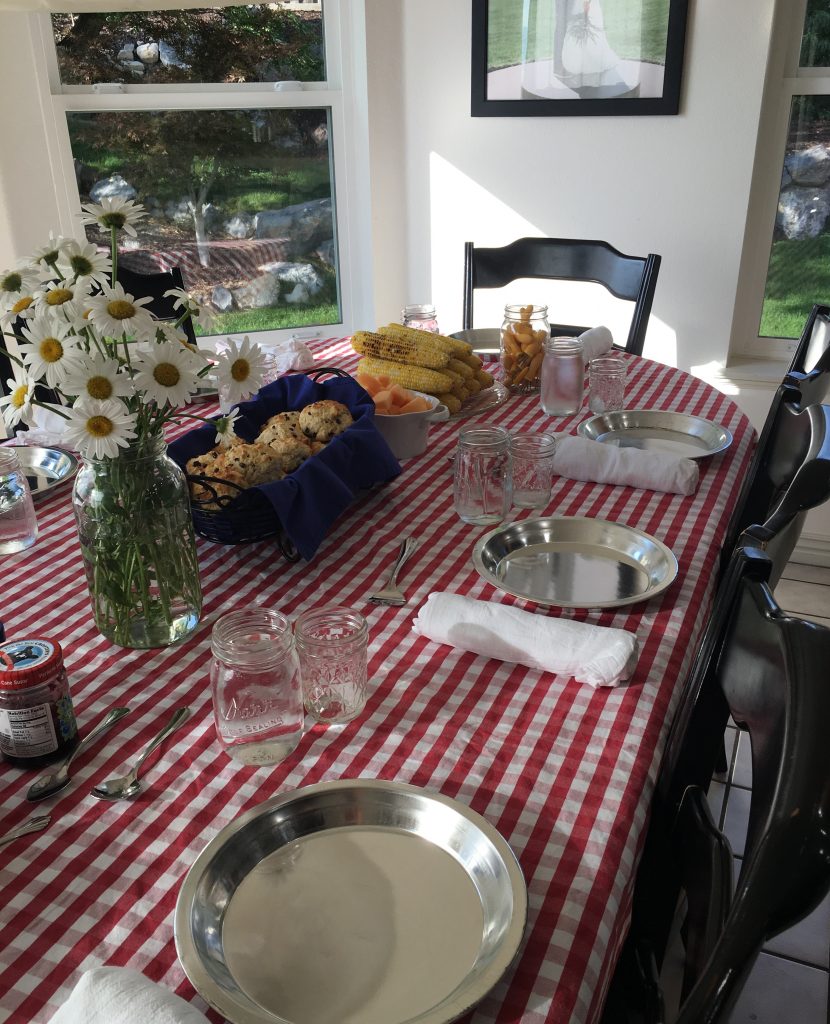 We love to gather together for a good meal. We had such fun meals this month, including extended family picnics for the 4th of July and a wonderful Pioneer Day dinner with one of Sarah's good friends from high school.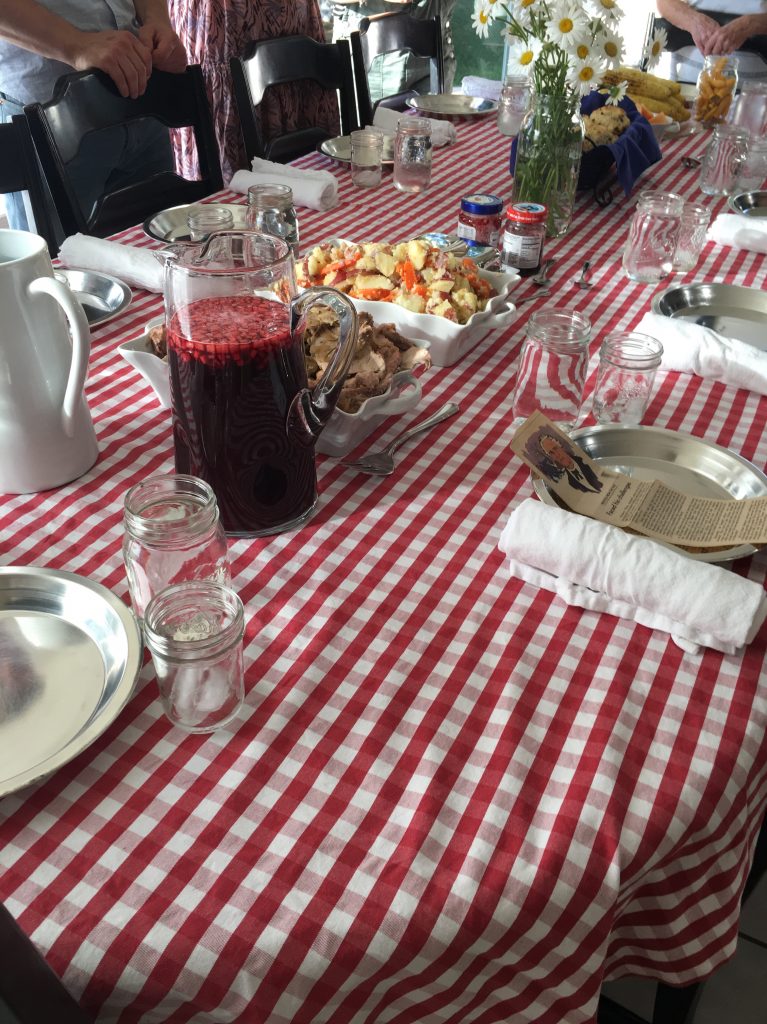 For Pioneer Day, we had roast pork (cooked in the oven in a Le Creuset Dutch oven, but we could have cooked it outside in a real Dutch oven if we'd wanted…sometimes inside is just more convenent!), boiled new potatoes and carrots (slightly seasoned and tossed together), sliced cantaloupe, grilled and herb-buttered corn on the cob, and homemade baking powder biscuits with currants. And butter and jam.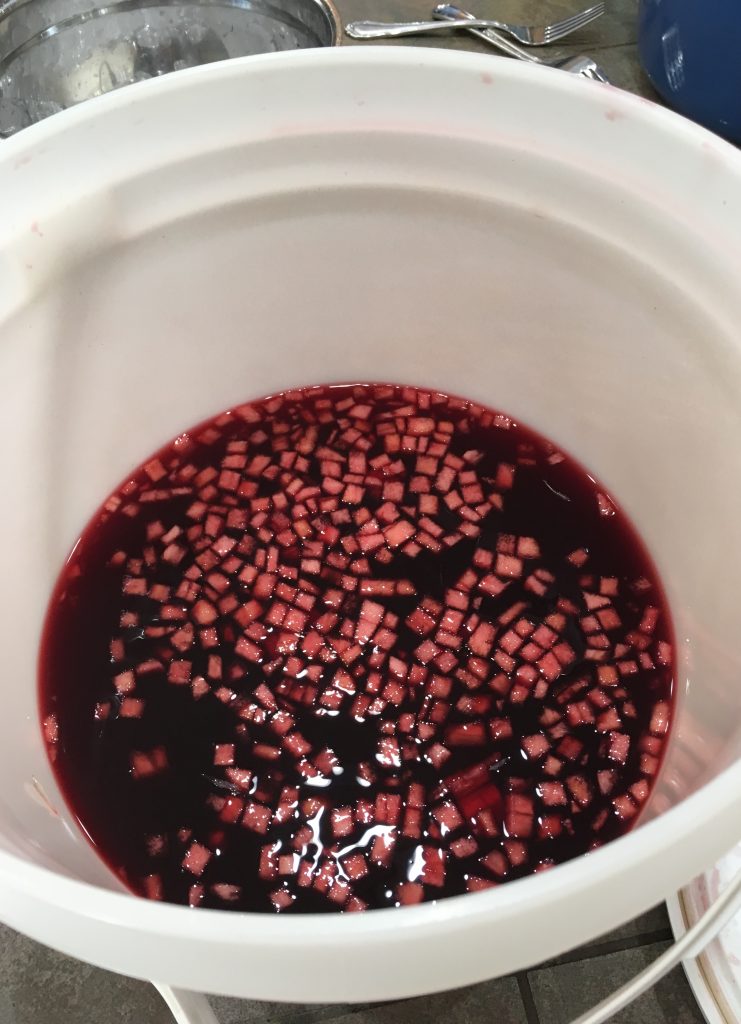 And homemade chicha morada made by Sarah's friend's mom! This is a purple corn drink from Peru that has crisp apple bits in it. It is DELICIOUS. We need to get the recipe.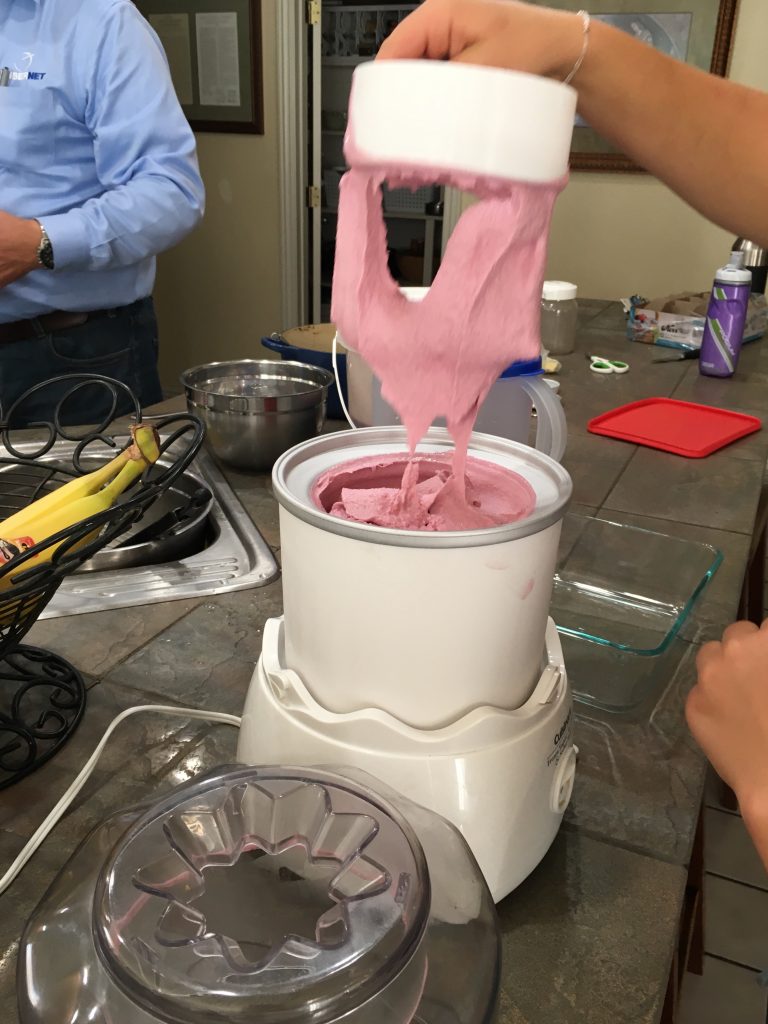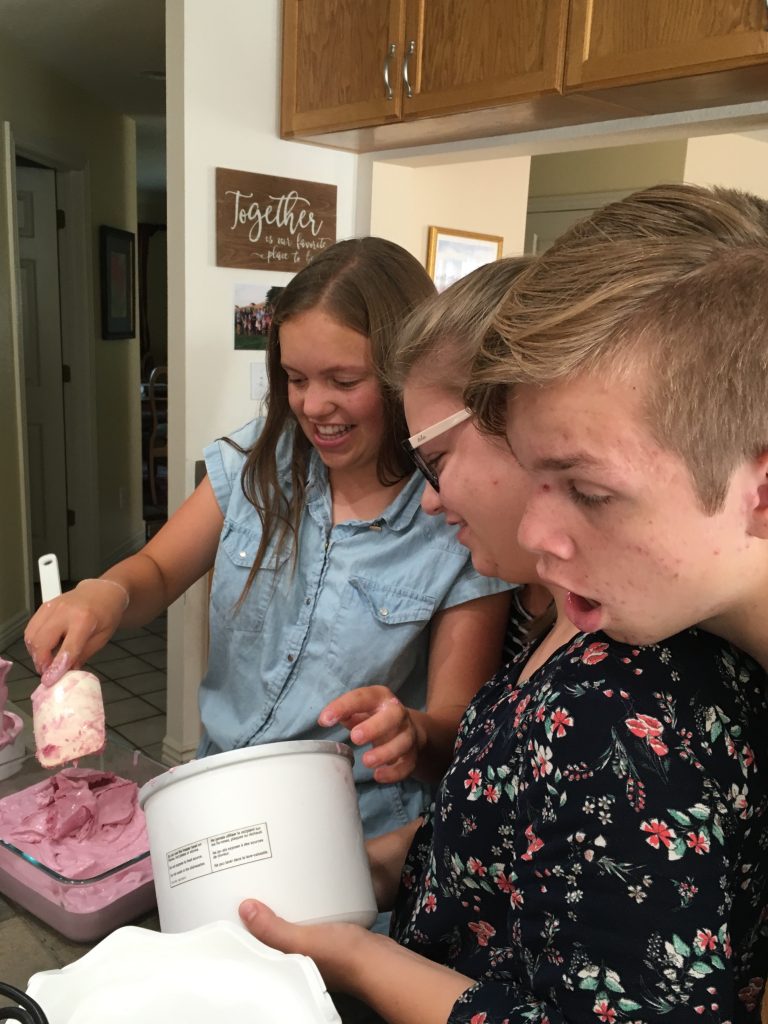 For dessert we had what Sarah's friend's friend called the best ice cream he'd ever eaten: blackberry ice cream (The Pioneer Woman's recipe–an appropriate source for the day, wouldn't you agree?). We normally make homemade ice cream in our hand-cranked and electric mixers, but our electric one died last year, and again, we were short on time this year. So we used the Cuisinart electric one that works very well!
To make the grilled corn, you grill it with the corn husks on, and then shuck it after it is cooked. You then baste each cob with herbed butter (mix butter with salt, pepper, and fresh herbs, such as thyme and/or basil) and put it back on the grill for a minute or so.
I realized that the recipe we use for baking powder biscuits isn't here on my blog. We always pull out the Betty Crocker Cookbook, since that is where the recipe is! I wanted to include the online link for future reference, in case we have forgotten the proportions and don't have our book on hand. We always substitute real butter for the shortening and love to add dried currants (1 cup?)–that's an English addition that Lane's mother picked up on when they lived there.
When we were visiting Lane's grandparent's home over the 4th of July, I remembered about his grandmother's amazing buckwheat pancakes with homemade chokecherry syrup. I was able to get the recipe for the syrup from his aunt, as well as a bonus recipe for Danish rolls that we will have to try. I LOVE getting heirloom recipes!
---
---