Our first college graduate, promises kept, and my life workbook notes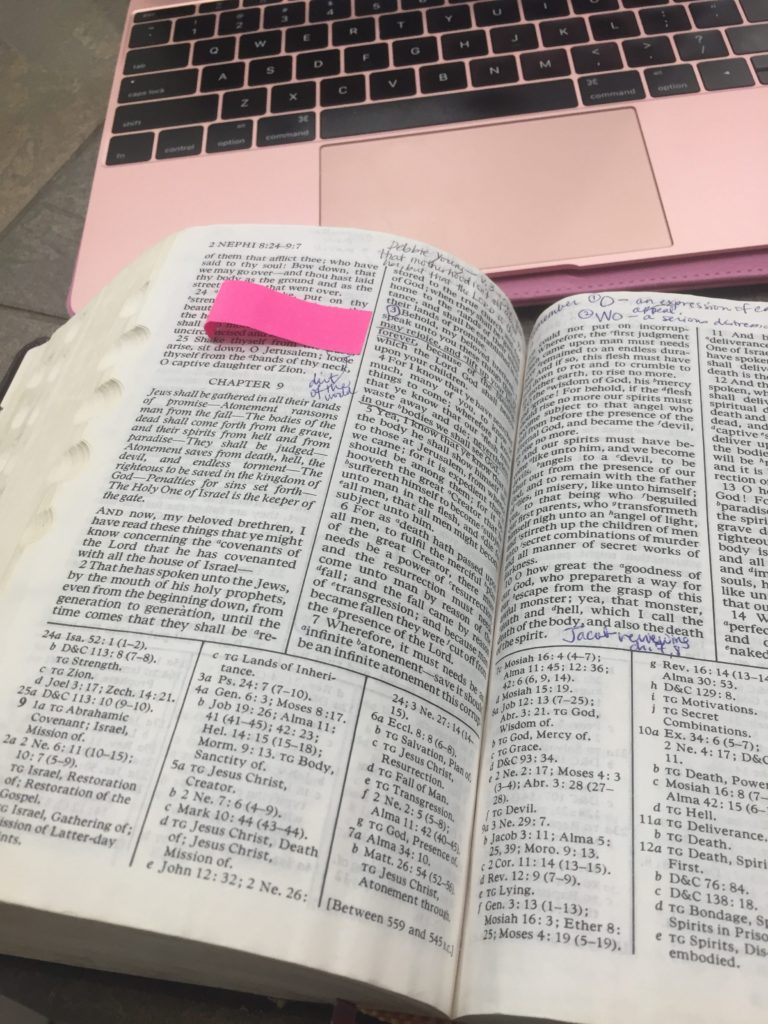 My life is blessed everyday when I study the scriptures. I particularly feel the power that comes from reading, pondering and trying to apply the verses in the Book of Mormon. I keep a scripture study journal when I study, and I've decided that I'd like to share a little bit of my studies on my blog.
This study notebook is my life workbook, because it's how I discover answers to my self-care, marriage, and parenting questions and problems.
I study the scriptures whenever I can, but I try to study them first thing every day. This year I am reading the Book of Mormon in French, in preparation for traveling to Paris to attend the Paris temple open house. Having discovered more French roots this year makes my heart rejoice and adds to my love of the French language. Reading the Book of Mormon in French really gave me a feeling of connecting with my ancestors who came centuries ago to fulfill their missions on earth. I wonder how they are celebrating on the other side of the veil with the preparation fo the temple in their earthly homeland.
A quiet block of time
I haven't been able to read the Book of Mormon in French, because it requires a block of quiet time to do it, and finding a quiet block of time isn't as easy as I had thought, when other daily needs take priority. So I'm reading smaller snippets of longer chapters, when that is what I have time for. I'd like to share, when I can, some of my study thoughts.
Today's verse is 2 Nephi 9:3:
Behold, my beloved brethren, I speak unto you these things that ye may rejoice, and lift up your heads forever, because of the blessings which the Lord God shall bestow upon your children.
This is a huge promise, right? I mean, if I wake up in the morning and feel heavy and tired and like all I want to do is roll over in bed and go back to sleep, rejoicing and lifting up my head forever isn't exactly on my mind. So I had to ask: does this prophet (Nephi) really mean what he is saying here? Is there a key to joy that has power to move us from a place of heaviness to a place of optimism, hope, ane even rejoicing in the future?
I know the answer is yes, even though I haven't gotten there yet. I have had enough experience with faith to know that the scriptures are true, that God doesn't lie, and that we can take him at his word.
Tapping into power
But I haven't tapped into that power that he is describing yet very much. I have had tastes of this power to move me from a place of unhappiness, fear, or stress, to a place (mentally, emotionally, spiritually and sometimes even physically) of peace, happiness, good cheer and joy. So I believe there is more that I can tap into.
I think the key might be hinted at in the part where it refers to the future, and God's promises. If we know God and his character, then we know that He keeps his promises, right? He does! He has kept all of his promises to me, and the ones that are in the future I truly believe he will keep. Someday I should go through my journals and make a list of promises He has made me in priesthood blessings and how they came to pass.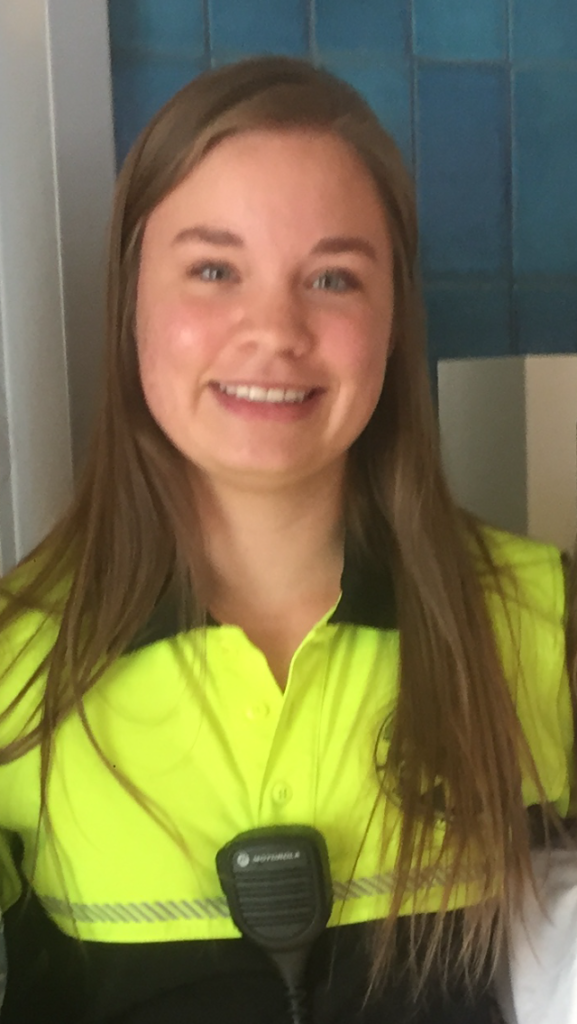 Sarah's college graduation
Yesterday was one of them. A long time ago, Lane gave me a blessing that told me I would have joy in my children's successes and see them succeeding, but that I would be feel the greatest joy when those successes were in spiritual things, such as remaining faithful. Yesterday when we sat in the Marriott Center and saw Sarah's name on the commencement program, receiving her bachelor of science degree in physiology and developmental biology, my heart swelled. She had done it! With God's help and our help and lots of professors' help and other students' help with whom she worked and studied and with the faith and prayers of her siblings and grandparents and extended family, she did it. She worked very hard for five years, studying, working, sometimes failing, picking herself up after challenges and pressing forward. She put in thousands of hours of service as a volunteer EMT. Imagine going to work day after day and never getting paid a cent! That's what she did for 3.5 years. Because she had faith in the Lord that this opportunity would help her help others and help her prepare for her future education and service.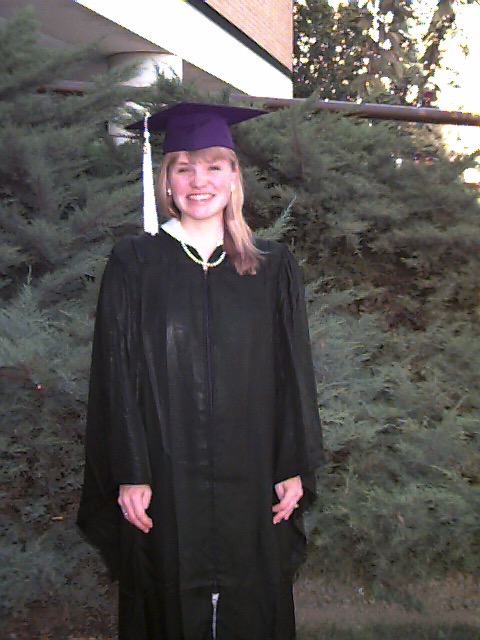 As I sat there in the audience, thinking of Sarah in the EMS office and having just heard that she was officially graduated, and I thought back to my graduation, and how Sarah was born before I finished my schooling, and I was pregnant with Nathan as I walked through my convocation ceremony, I sat in wonder of how God brings about gifts and blessings in our lives. I couldn't foresee what would come, and how wonderful and hard and stretching motherhood would be, nor could I taste how sweet moments like yesterday would be back then. I just had to trust. And work. And wait.
And then to see her ministering (as an EMT) to someone who fell and got hurt at the very end of the commencement service, that was really the icing on the cake for me and Lane. She got to help someone in the last minutes of her last shift on campus. It was so appropriate! And that promise that God made me was fulfilled, again.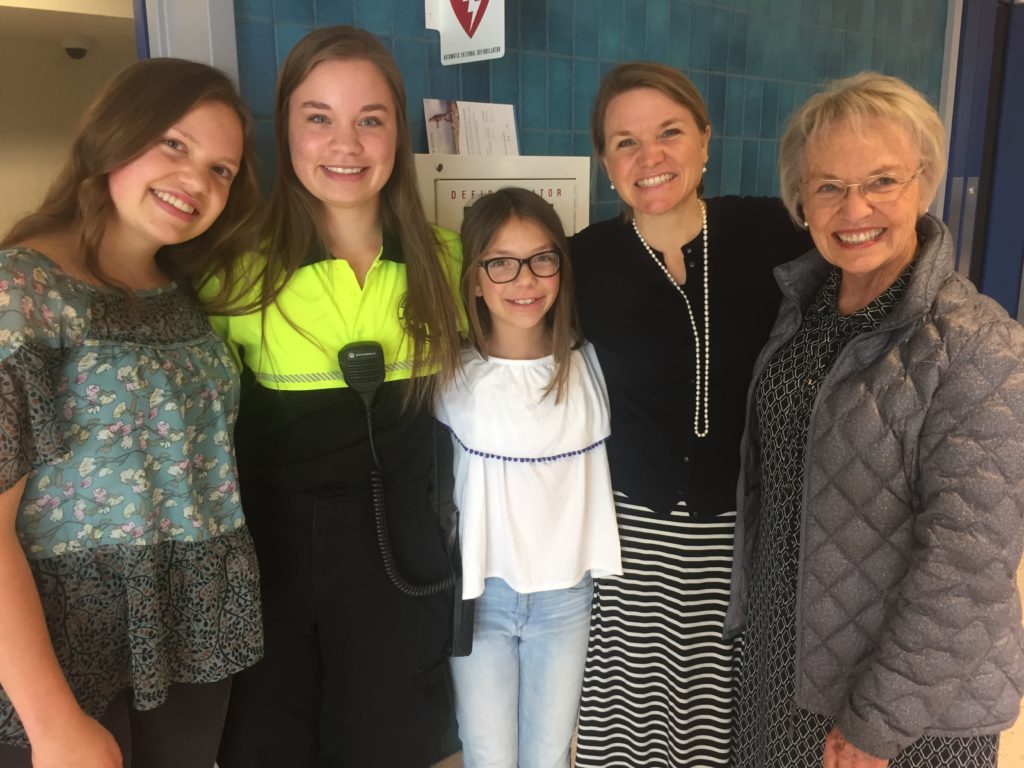 Promises
Boy, I'm just scratching the surface on promises that God has made to me personally and to us in general as mothers. Those promises are found in the scriptures. So when I search the scriptures daily, it helps me to review the ways God has kept his promises to generations past. And the Holy Ghost brings to my remembrance ways that God has kept and is keeping his promises to me now, which strengthens my faith that He will keep his promises to me in the future. That really does have power to encourage and lift my heart. I can figuratively lift up my head and go forward in faith. He's got my back!
Seriously. God is so good. He helps our dreams come true. He promises that if we put our trust in him and work our best, he will make up the difference that we need and help the things that matter most eternally come to pass in our lives. It's not a dangling carrot; it's a reality. It's not a charade.
"Diligent, focused work"
I'm recalling right now that the work he invites us to do is our most dedicated, sincere, stretching work. President Russell M. Nelson just taught us last month that "there is nothing easy or automatic about becoming such powerful disciples. Our focus must be riveted on the Savior and His gospel. It is mentally rigorous to strive to look unto Him in every thought. But when we do, our doubts and fears flee….
Faith in Jesus Christ propels us to do things we otherwise would not do. Faith that motivates us to action gives us more access to His power….Drawing the Savior's power into our lives is to reach up to Him in faith. Such reaching requires diligent, focused effort….When you reach up for the Lord's power in your life with the same intensity that a drowning person has when grasping and gasping for air, power from Jesus Christ will be yours. When the Savior knows you truly want to reach up to Him—when He can feel that the greatest desire of your heart is to draw His power into your life—you will be led by the Holy Ghost to know exactly what you should do" Drawing the Power of Jesus Christ into our Lives("," April 2017 general conference).
Just to wrap this up, I recognize that one of my challenges, on those mornings when I have moments of fatigue or frustration or hormonal roller-coaster days or whatever it is that makes me want to stay in bed in the morning, turning to the scriptures is a great way for me to climb out of that heavy place and lift my thoughts towards God who never breaks his promises and renews my faith in the future. I'm reminded of another verse I love:
For he will fulfil all his promises which he shall make unto you, for he has fulfilled his promises which he has made unto our fathers.

(Alma 37:17)

I have spent an hour on this post! Time for me to get back to my day. I certainly can't post every day about my scripture study; I like to use the time to study more than write! But I'll look forward to sharing a few of my thoughts with you again in the days to come.
---
---