Bucket List update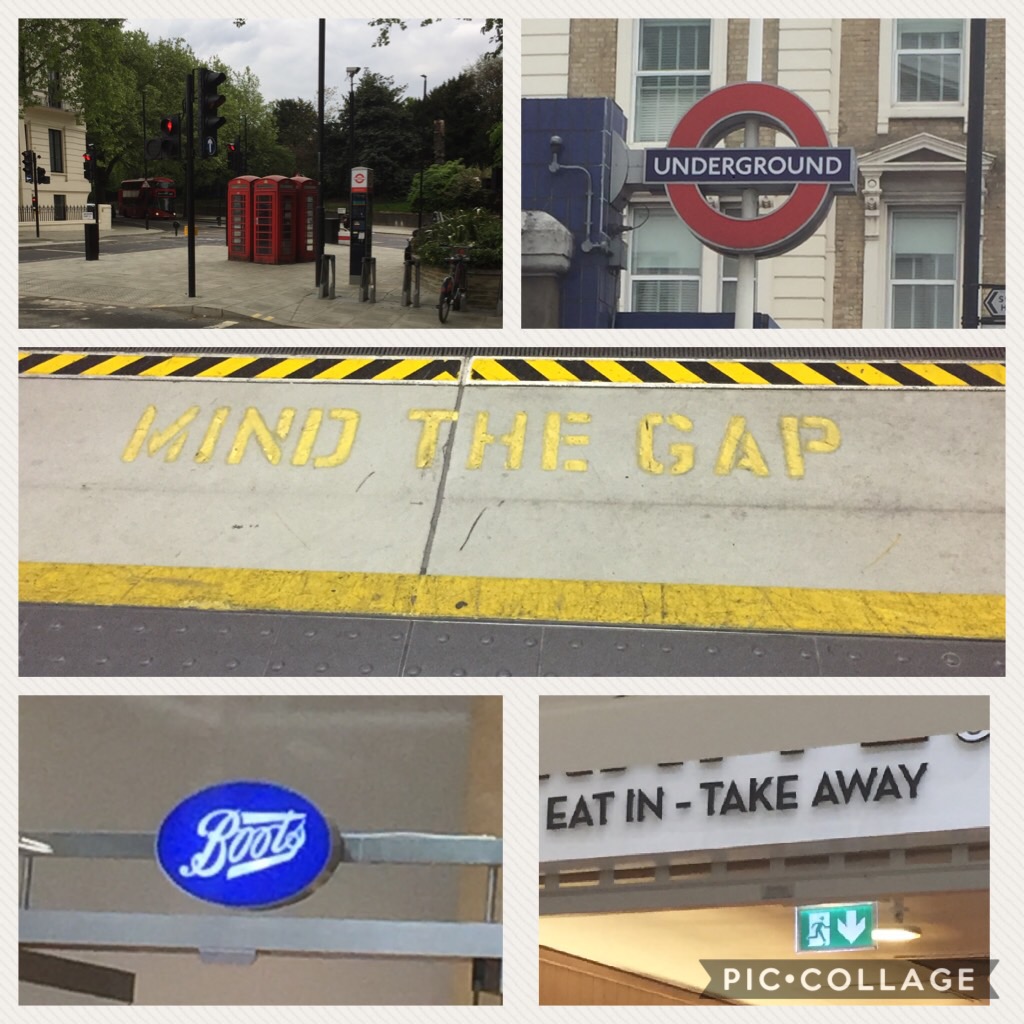 (Photos from our trip to England, May 2017)
Ever since Lane gave me a back-to-school blessing after giving the children theirs, I've been searching to know what the one new thing is I should learn this year and become expert in.
Revisiting the bucket list
I've been pondering a lot of possibilities. Lane suggested I go over my bucket list (the one I wrote when I was 16, I think, and that he framed for me years ago).
Raising a pig?
I noticed on that list that there are a few things I really am no longer set on accomplishing in this lifetime: being valedictorian, doing a back walkover, doing the splits, parasailing, or raising a pig! LOL
In this post, I'm going to list the things I haven't done yet and those I have either worked on or completed. (I'm not worried about accomplishing all of the things on my bucket list, since I do have eternity, after all, to learn everything!)
✅ = Completed (at least sufficiently for my desires)
🤪 = I can wait until eternity to learn this one
Be a valedictorian 🤪
Study in France or Switzerland
Learn how to needlepoint ✅
Learn how to tap dance
Learn how to decorate cakes ✅
Sew a prom dress [formal] ✅
Learn how to speak French fluently ≈ ✅
Learn a sport (tennis, gymnastics) ✅
Read all of Book of Mormon, Bible OT/NT, Pearl of Great Price, Doctrine and Covenants ✅
Get on pointe 🤪
Read all of booklist books
Finish all 10 Suzuki Violin books 🤪 [I finished 6 of them and learned songs from books 7, 8 and 10]
Learn to make gourmet foods ✅
Go on a mission ✅
Marry in the temple ✅
Learn German
Learn Spanish
Go to China
Learn to fly
Learn to sing properly ≈ ✅
Learn to play piano ≈ ✅
Learn sign language
Learn to do a back walkover 🤪
Do the splits 🤪
Do geneology (complete four generations)
Write a book ✅
Climb a volcano
Have 7 or 8 children or more ✅
Be an excellent seamstress ≈ ✅
Run a marathon
Learn about child psychology
Learn to arrange flowers ✅
Own a boutique
Go to Japan
Design a dress ✅
Have a shop called "Elizabeth M's" (or have a shop)
Stay in shape ≈ ✅
Write a song ✅
Learn to grow flowers [plant and care for] ✅
Be a study abroad student
Write a children's book and do the illustrations, too
Take art classes
Make a quilt ✅
Learn to grow many foods ≈ ✅
Learn to cook well ≈ ✅
Go to Egypt
Go to Israel
Study at Stanford and BYU (←✅)
Learn to ski well and safely (black diamonds)
Visit Tutankhamen's tomb/the pyramids
Raise a pig 🤪
Raise chickens ≈ ✅
Learn about law
Marry a very good man (who may be able to a stake president or bishop or fun loving and righteous enough to be one) ✅
Have an ice cream parlor in my home ≈ ✅
Go parasailing 🤪
Learn to single waterski ≈ ✅
Learn to write calligraphy ✅
Be morally clean ✅
Learn to embroider ✅
Learn to silk screen ✅
Learn to paint (oil and acrylic)
Run a nursery school and have uniforms (design the uniforms) ≈ ✅ (=Family Power Preschool)
Pay tithing on every single penny I earn
Teach a class in something ✅
Travel to Denmark
Travel to Sweden
Travel to England ✅
Travel to Ireland
---
---