Building courage and confidence in a child through art, displays, and praise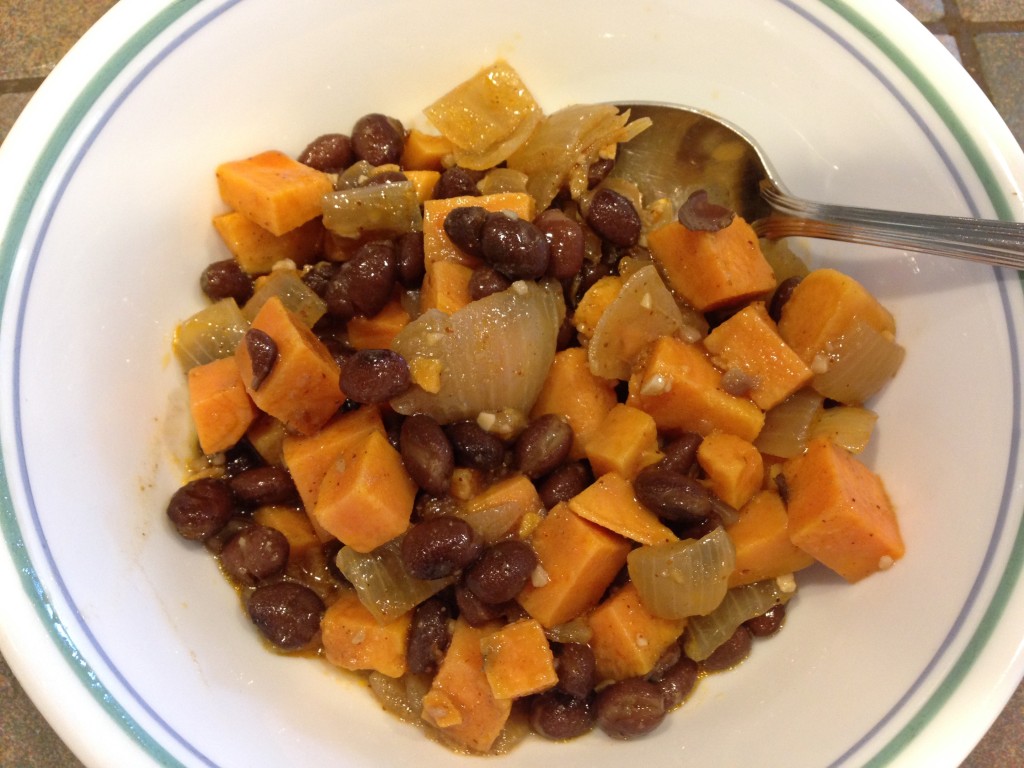 This morning I ate some leftover black bean soup that Eliza made last night. She had finished her work early in a class at school, so she was browsing recipes online (they were using computers) and found a recipe for black bean sweet potato chili. She made it for dinner for us last night, and it was delicious! It sounded better than hot cereal this morning, so I enjoyed a bowl. (Sorry. I wish I had a food photographer. I really don't care to become one right now, so thanks for bearing with my cell phone shots!)
Eating this chili made me think of Sunset magazine. Thinking of Sunset magazine reminded me of how I grew up where Sunset was published, and one time as a child I was asked to come in and do some art that was included in an article. I don't have the article, but my mom saved the picture I colored and framed it. It hung in our home for years until we moved, and then at some point she gave it to me.
Thinking about that fun experience, (If You Give a Mouse a Cookie…), I remembered a photograph my mom had pasted into an art scrapbook that she made of some of my childhood art. I went to find that photograph and scrapbook. I found it: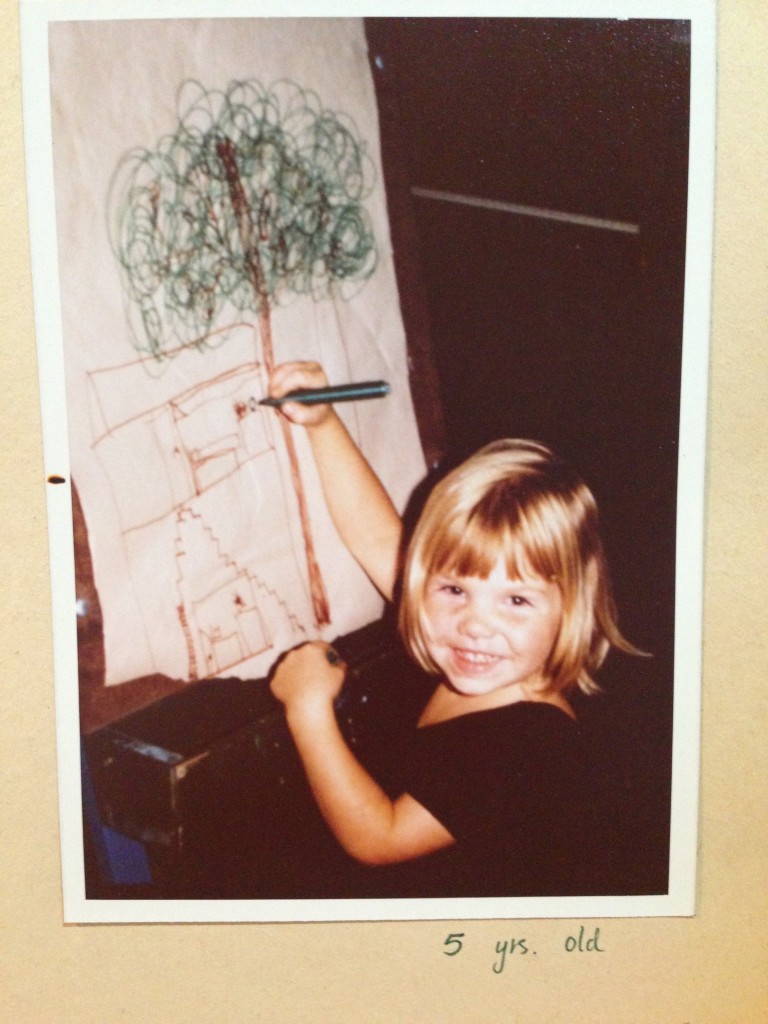 Of course, I decided to go through the album. I was impressed with how blessed I was to have people around me who were so encouraging of my artistic efforts! My mom and dad, first of all, made a really big deal about my artwork. Looking back, my art is so like many children's work that I see: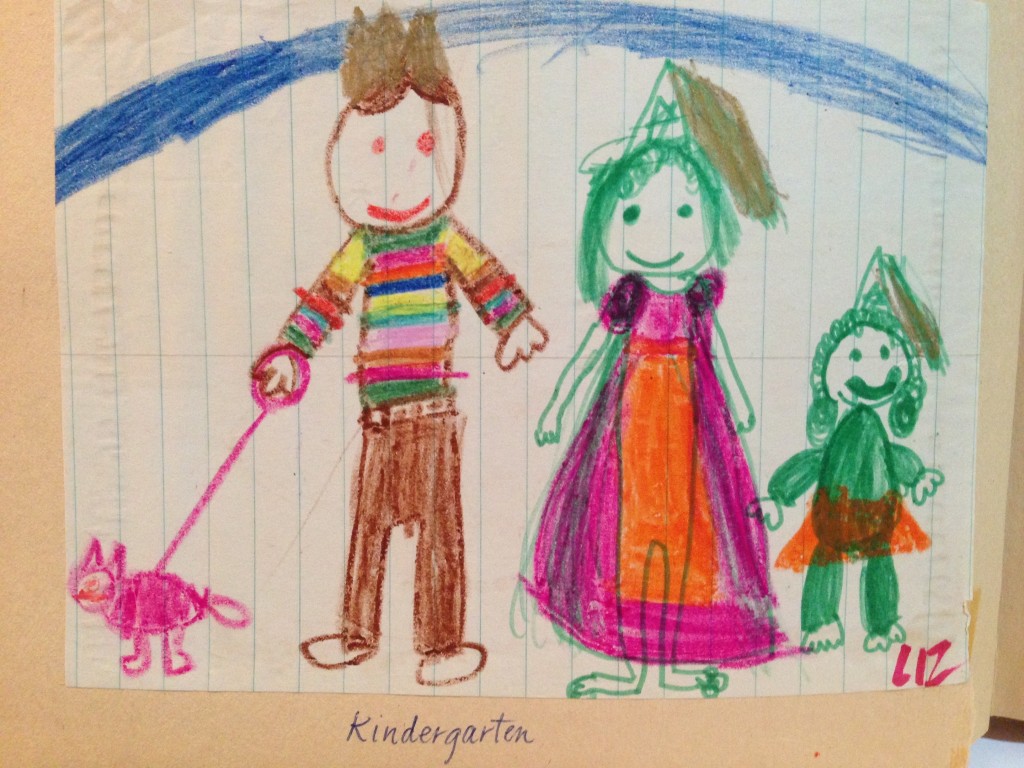 But my mom was super observant. She noticed what I drew, and she recorded her thoughts and my work together and made an entire scrapbook for me of them. She pointed out that I loved to draw families and particularly seemed occupied with mothers and fathers who had crowns on their heads. Considering the fact that I didn't grow up bathed in a Disney princess-laden world, this has often made me wonder if I had some memories from our premortal existence–where we did live in the presence of our royal, Heavenly Father and Mother–that somehow simmered in my spirit. I don't know, but it's fun to see what I drew!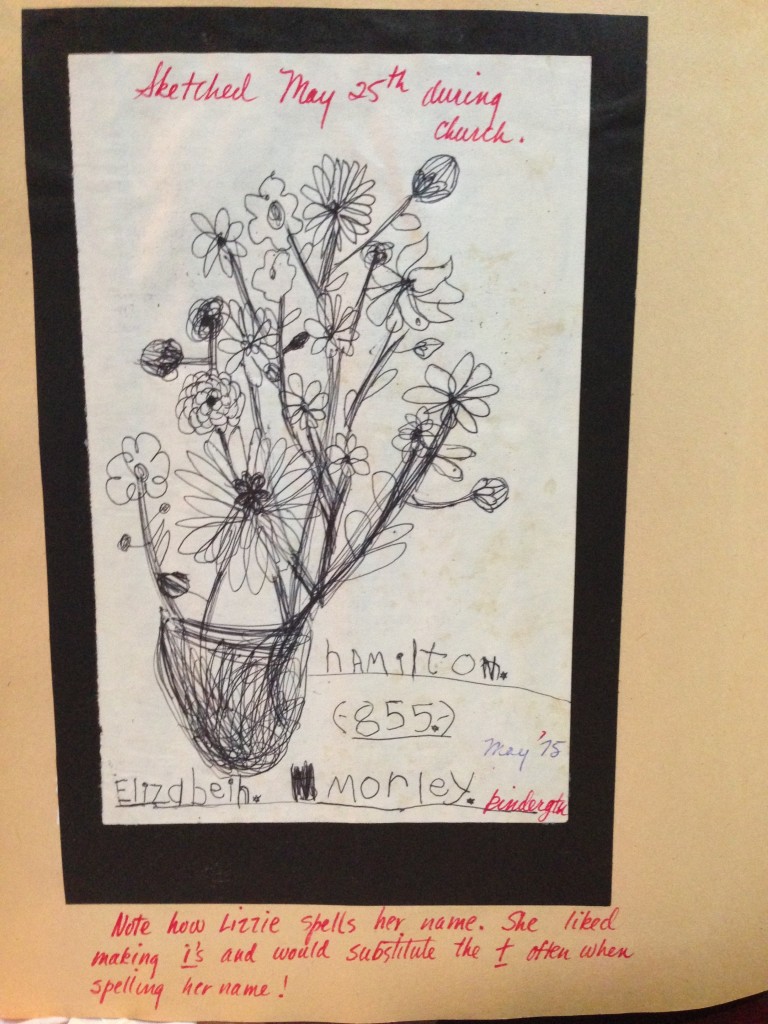 My mom always let me draw during sacrament meeting, so the back of the printed program naturally became my drawing pages. I love that my mom encouraged me to do this. I think it made me a better listener. I still love to take notes during church, since I retain information so much better by writing it down when I hear it.
My teacher, Mrs. Policci, was as amazing as my mom in encouraging the children in her kindergarten class. She wrote what we were drawing on our papers. She verbally encouraged and praised our work. She was happy, cheerful, creative, and fun to be around. I adored being in her class. She had us do such fun art projects. I still remember the full-sized body of ourselves we drew and painted. She hand wrote newsletters and quoted children. No wonder I wanted to make newsletters later in life! I had grown up believing my work could be published!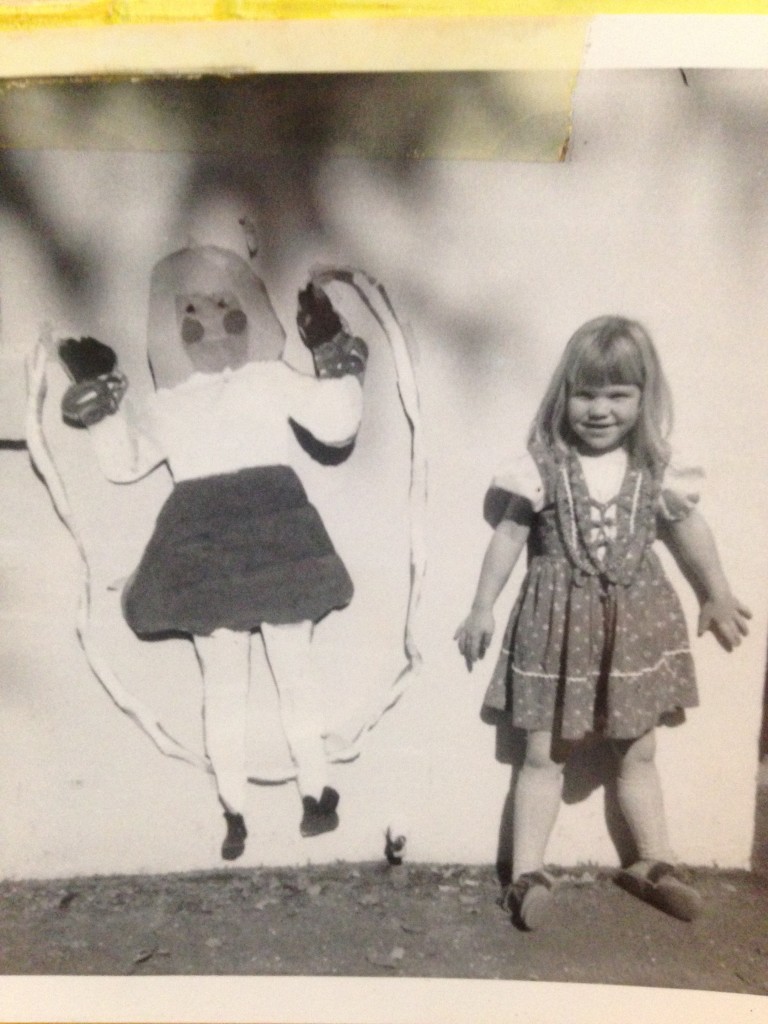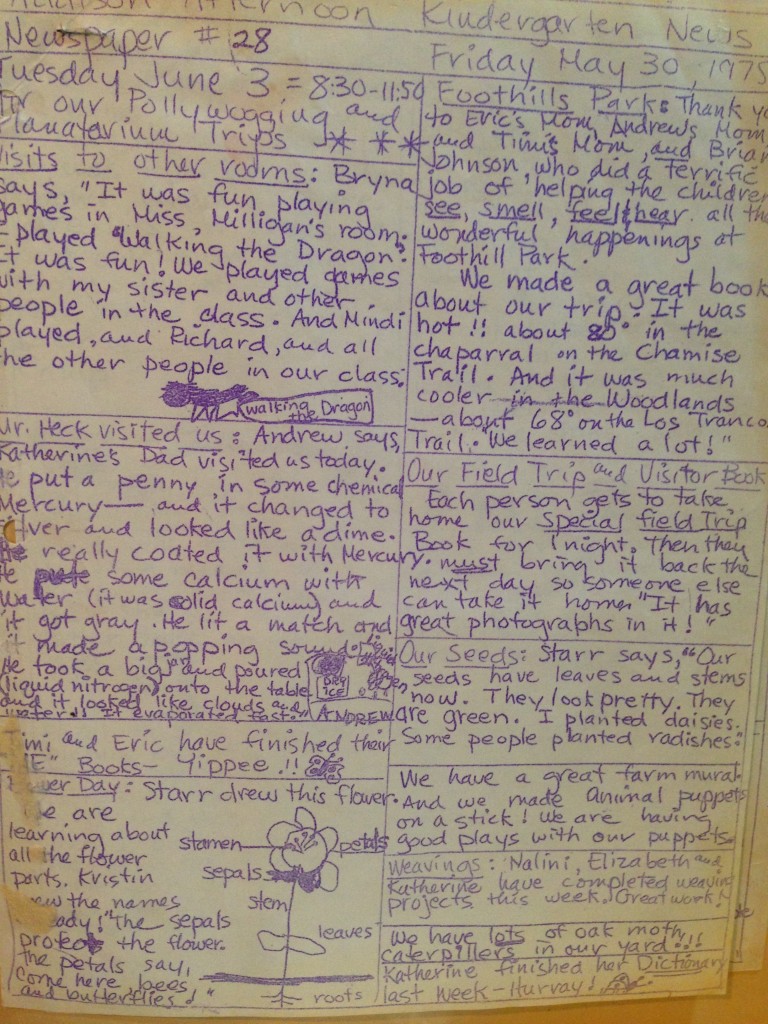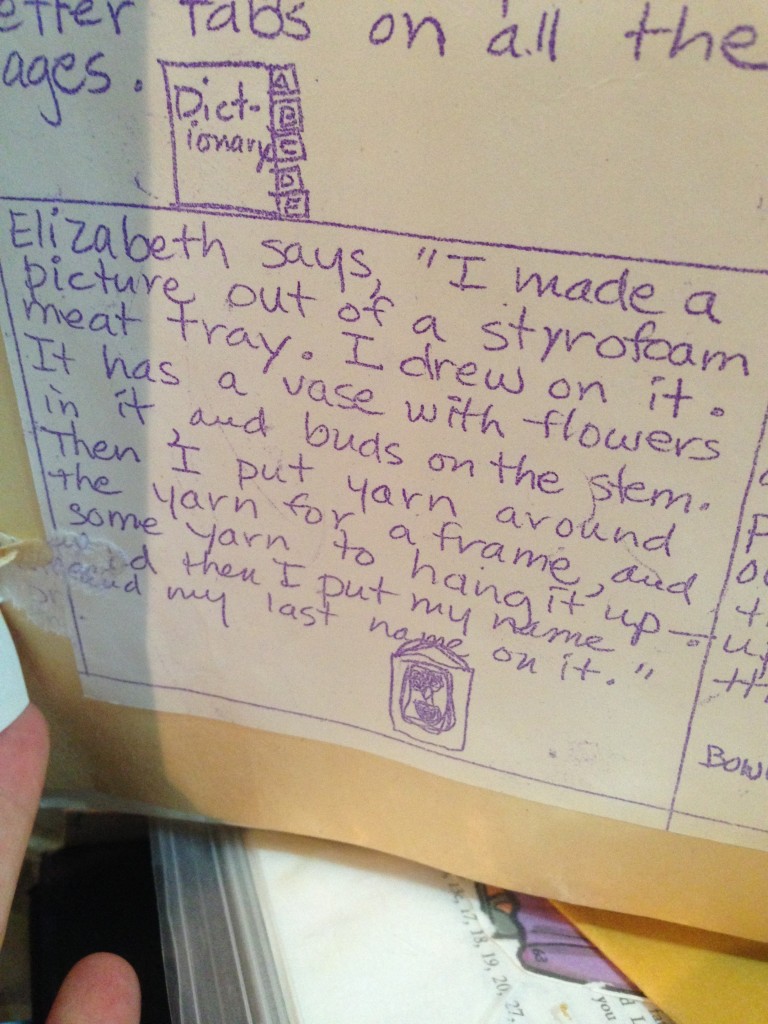 I noticed that the community also encouraged children's art by borrowing it, hanging up in places like the library, and then returning it with a note of thanks! Someone went to a lot of trouble to help encourage children in their creative works. Wow!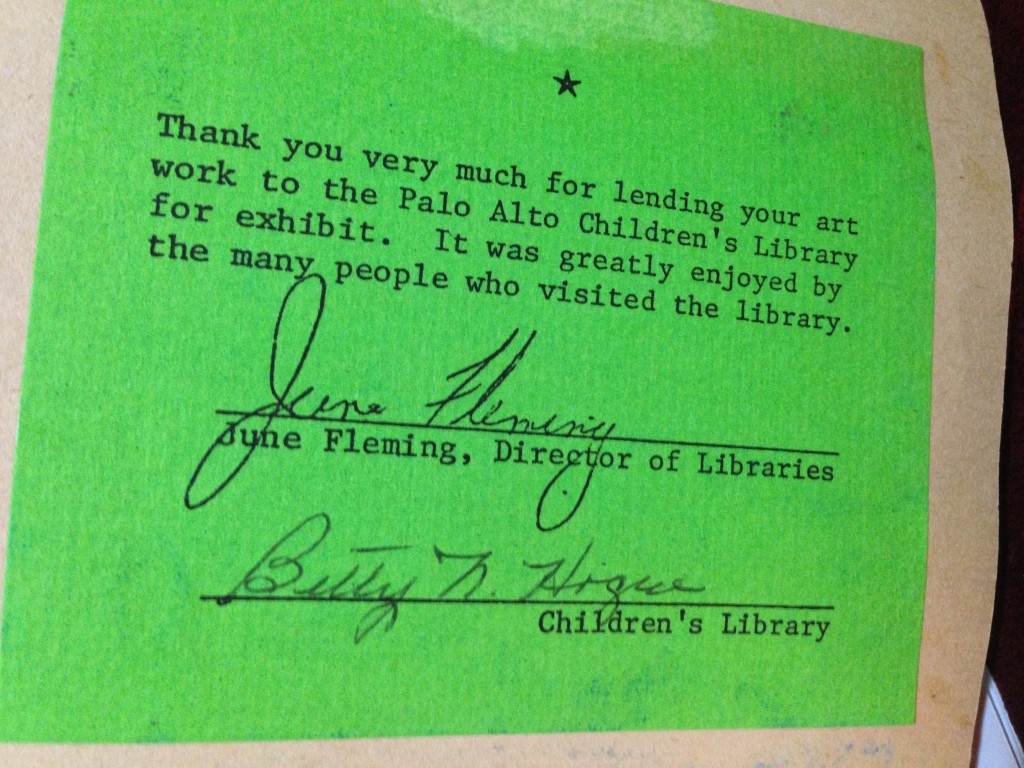 I notice that my work wasn't anything crazy astonishing. I think that's really important. Hanging EVERY child's work sends a wonderful true message: YOU MATTER! YOU ARE CREATIVE! WE LOVE YOU!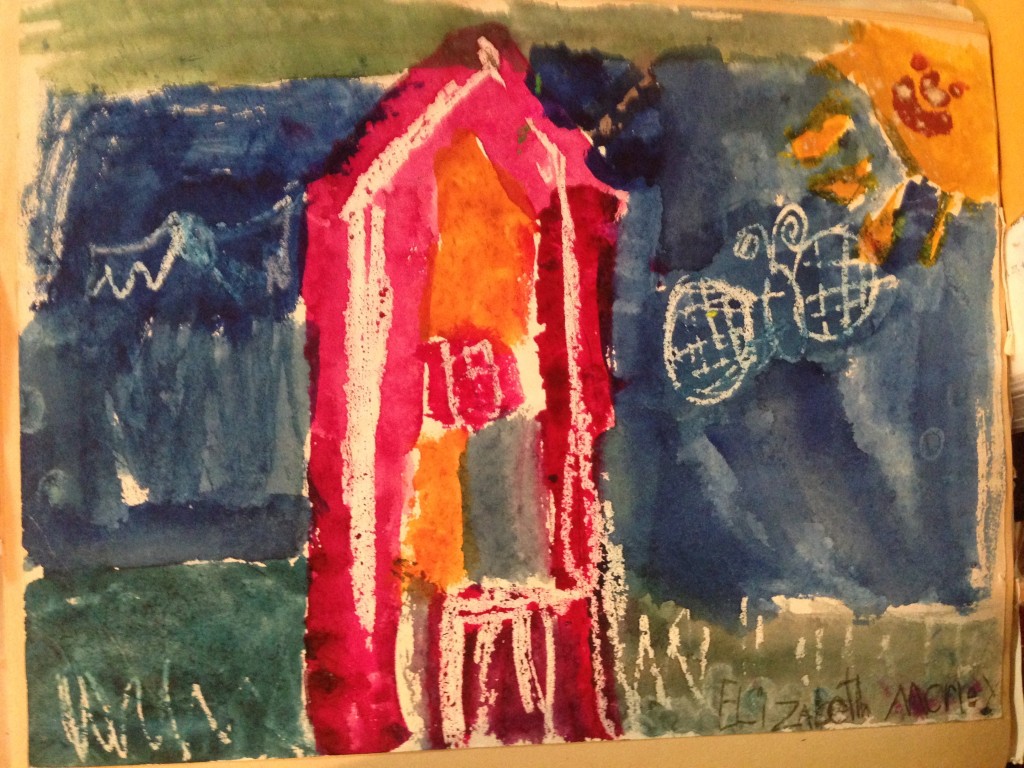 My teacher even told me once that if I had done a picture in oils, someone would pay money for it and hang it in their home. Would they have? I don't know. But she nurtured a seed of belief in me that my parents had planted there. My mom and dad made a big deal about my art, and I loved creating through art and making people feel happy. I began to believe that I was capable of creating something good.
Now I have my children's artistic works on the walls of our home, too. Perhaps none of my children will actually create art for a living. Perhaps they will only draw blackline drawings on the back of sacrament programs for their children to color in with crayons as they learn to be reverent. Or perhaps they will sketch something funny on a homemade card to their spouse, child, or sibling. That's great with me! I know that there is a longer goal in view when it comes to creating and encouraging children in art. Even more than the fine motor skill development or art appreciation or brain development that happen when a child creates art, it's the messages we send that are so important. YOU MATTER. YOU ARE CREATIVE. YOU CAN MAKE SOMETHING WORTHWHILE. WE LOVE YOU!
I am excited to get to help with art at our children's school this year as well as music. Children matter. They grow up to be adults who nurture other children, who make a difference in their homes, communities, nations, and world. THANK YOU to my family, teachers, leaders, and community members who nurtured me to believe that I am creative and can create something worth sharing.
---
---