Celebrating 175 years in recent history and 30 years of extraordinary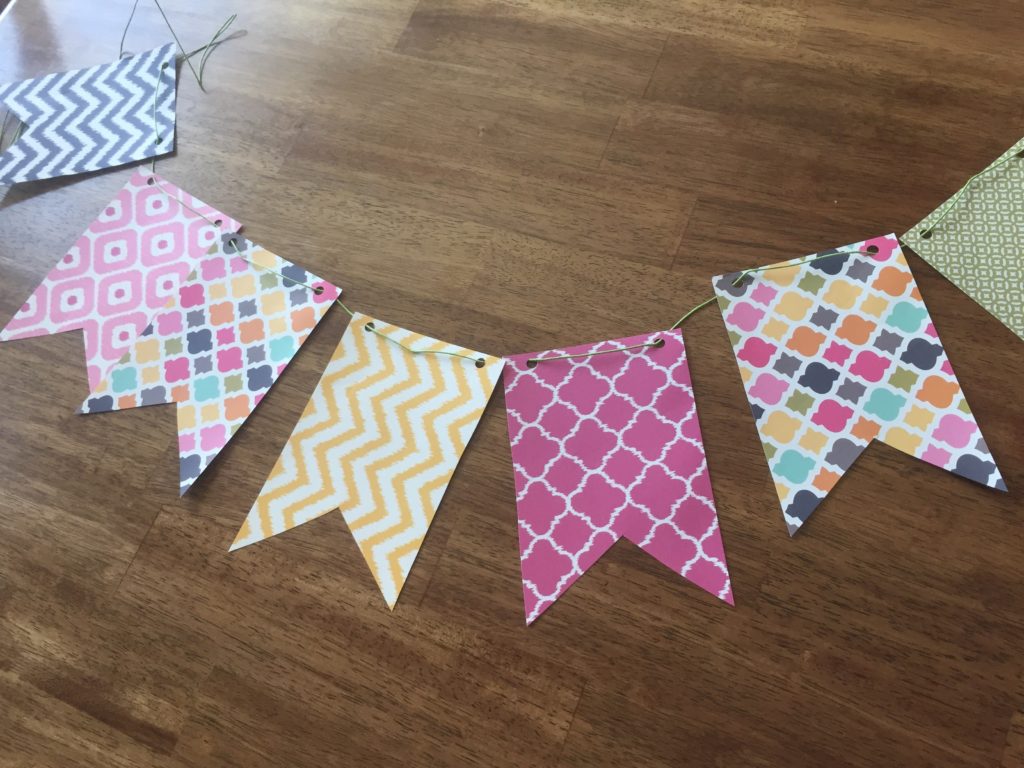 I walked into my door this morning, after doing a 40 minute carpool to Eliza's Irish dance performance this morning, just in time to try to help Anna finish up her macarons to take to school. I hadn't made her a lunch, and I figured she would just have to be late to school. But I came home to some great surprises: Anna had finished making the fillings and the cookies were all finished and arranged on a tray, and my friend showed up at my door to pick her up and take her to school! She and her daughter even waited a few minutes while Anna hurried to finish getting ready–even when I said I could take her so they wouldn't be late–and she said that she would take care of Anna's lunch for me since she also hadn't made her daughter's lunch either and would make Anna one! AND she handed me a celebration banner that she had made the other day, one for her family and one for ours!
I had just been considering, last night and this morning as I drove home, how blessed I feel with all of the mothers, women, and daughters in my life who work together as a team to get the members of families where they want to be in order to be educated, to develop their talents, and to be stengthened spiritually, physically, mentally and emotionally. It is amazing.
Divine help
But it is not without divine help! I have felt Heaven's hand in all the details of my life this past week, and when my friend texted me asking if I could pick up her daughter from harp, and then I texted her saying I needed to reschedule a music lesson, we were both thrilled at how the timing worked out to bless both of us. I was able to help other moms and children, and they were able to help me, as we performed this dance of feeding, clothing, transporting, and nurturing our children and spouses, helping one another make it all come out even.
"PHIL 413"
It was a delightful irony, while on my way either driving to pick up the "bonus daughter" at her harp lesson or taking the boys to hockey practice, that I saw a car with the license plate "PHIL 413"–and thought of one of my favorite scriptures, Philippians 4:13. It was the scripture whose words I clung to in labor with each of our children, and it is the same words that I cling to now as I wonder on Sunday night, "How am I going to do this week?"
It is a miracle. No one coordinates it all better than Heavenly Father. I don't know how it is done, but I know that we are given help beyond our own natural abilities and after our diligent efforts to accomplish this work of motherhood!
By the grace of God
My wonderful visiting teachers came yesterday and shared the message about the enabling power of the atonement of Jesus Christ in our lives. This is what I am talking about. Somehow, by the grace of God, we are able to accomplish the work that God invites us to do! It is amazing!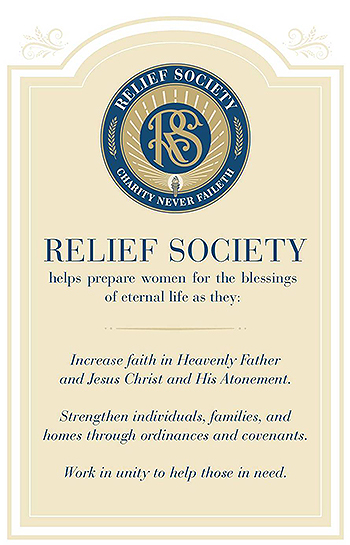 175 Years
Today is the 175th anniversary of the Relief Society. The Relief Society is the oldest women's organization in the world. Recently the mission of Relief Society was reworded to reflect its emphasis on the atonement of Christ, strengthening women and families, and working in unity to help those in need. This is such an encompassing, embracing mission. I love working arm-in-arm with the angels who surround me, the women in my family, neighborhood, and around the world. By so many daily acts of service, we are indeed accomplishing "something extraordinary" just as Emma Smith said we would!

Did you know Relief Society has been so involved in promoting the welfare of women, children, families, public health, education, and so many other beneficial efforts?
30 years
While I have been blessed by the Relief Society my whole life, I didn't know how much I loved being a member until I became one after graduating from high school. Now after 30 years, I feel more grateful than ever for all the women who have helped me through college, my mission, young adulthood, and learning to be a wife and mother. I know that Relief Society will be there for me in all the years ahead!
(I wish I had time to write more, to give more specific examples! Another day…)
---
---